I took my bestie to Senspa for a girl's date complete with Cosmedix facials.
Last week I took my bestie (aka Rachel from @5oclocksunday) with me to Senspa to get Cosmedix facials. Senspa is an amazing hidden gem located in the Presidio of San Francisco. I love that it's a bit off the beaten path and a nice little surprise oasis on the north side of town. Our aestheticians were absolutely lovely and customized each facial to our unique skin needs. After check-in we each consulted with our facialist and they recommended the perfect Cosmedix products based on our areas of concern. We both decided that we wanted a boost of hydration but it was great to see how different our experiences were. Let's just say, we both came out glowing!
A few things that I love about the Cosmedix brand:
They are cruelty-free! This has become more and more of a standard when I'm searching for products.

They believe that "what you put on your skin is as important as what you put in your body" and I absolutely agree…. especially with this little one growing in my belly.

Their products are completely great for sensitive skin because they are free of harsh and irritating ingredients such as parabens, mineral oil, petrolatum, PEGs, sodium lauryl sulfate, hydroquinone, glycolic acid and artificial dyes and fragrances.

And they work! That's selfishly the best part. They make your skin look and feel really great.
My favorite part of my facial was the LED light machine they used after my amazing mask, it really makes your skin look and feel so plump and youthful. Rachel had them focus on exfoliating her skin and bringing back some glow into her new mom skin (as she calls it, I personally think her skin looks great). I will say, I'm going to spend as much time as possible indulging in the self love before my sweet little girl gets her because I'm sure I'll have far less time on my hands post-baby.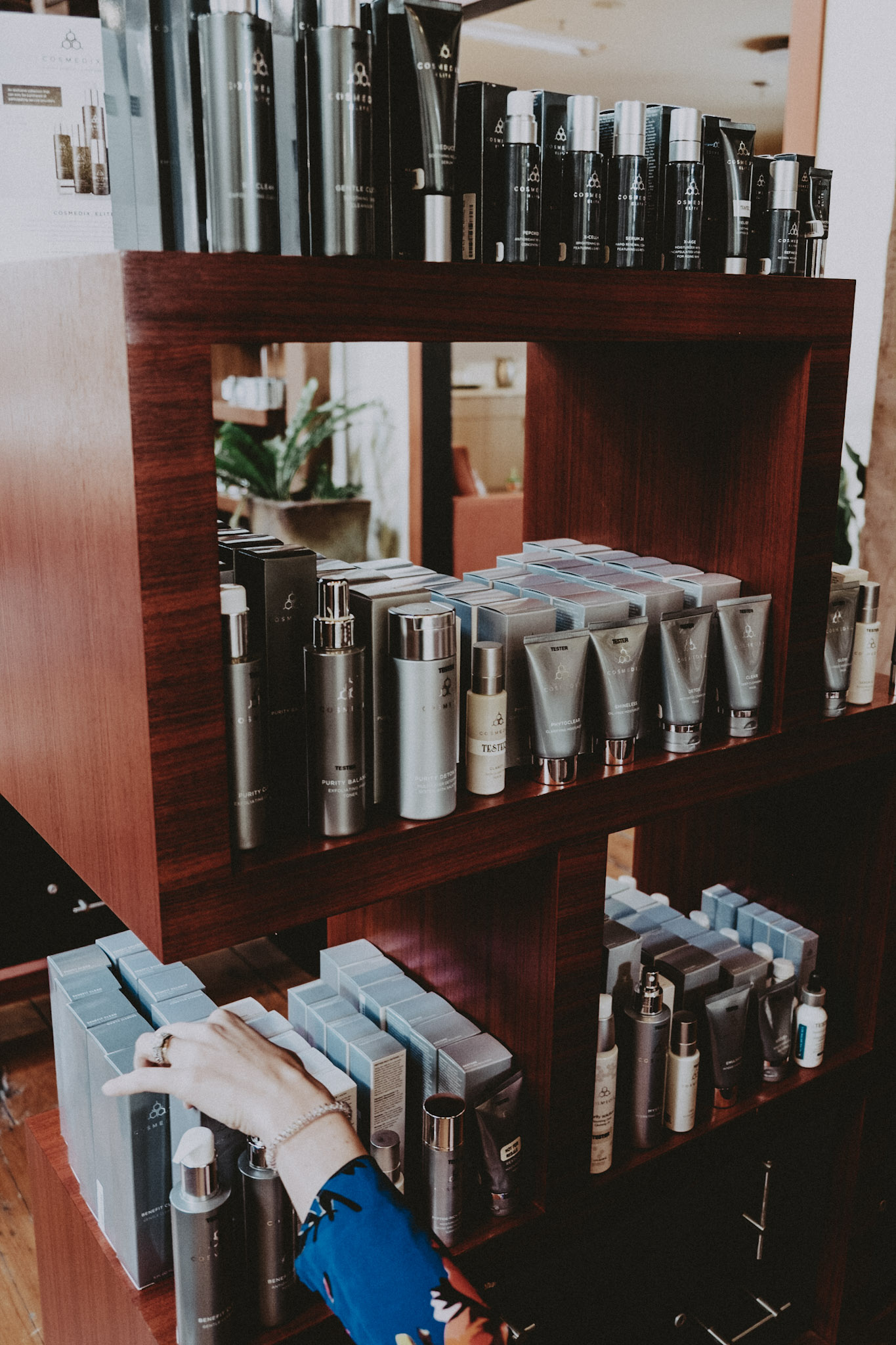 After our treatment we drank some cucumber infused water and took a mini-tour of the Senspa facilities before I had to jump on a flight to Los Angeles. I wish we had more time to hang in their silent meditation rooms and cafe but that will have to be saved for our next facial. If you want to check out the full Cosmedix product line you can here. And definitely check out their spa exclusive product set as well. I can't wait to hear what you think!
With love,
Chantelle
With love,