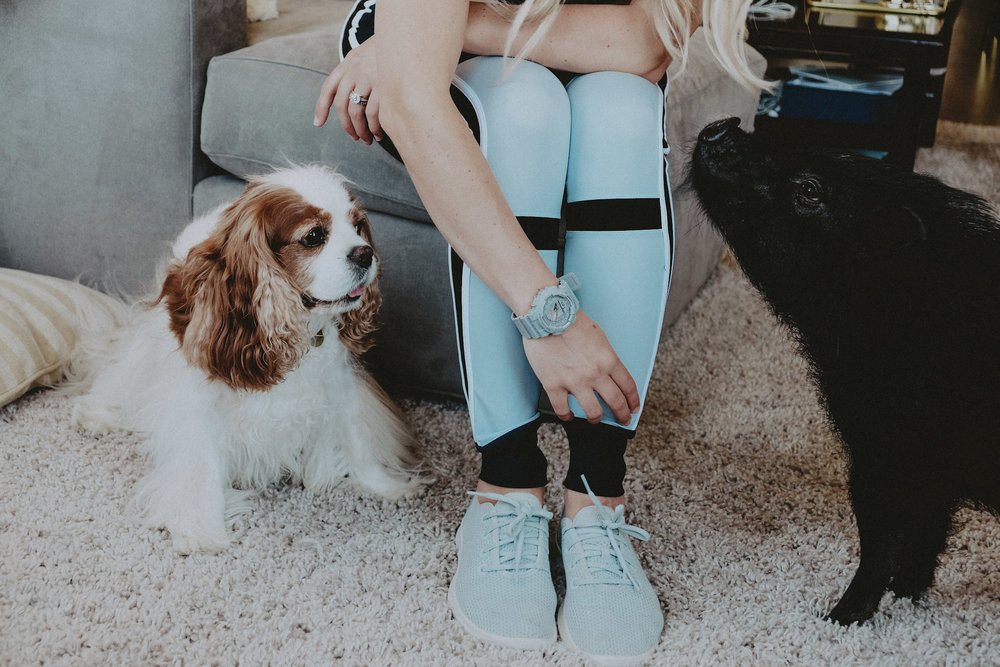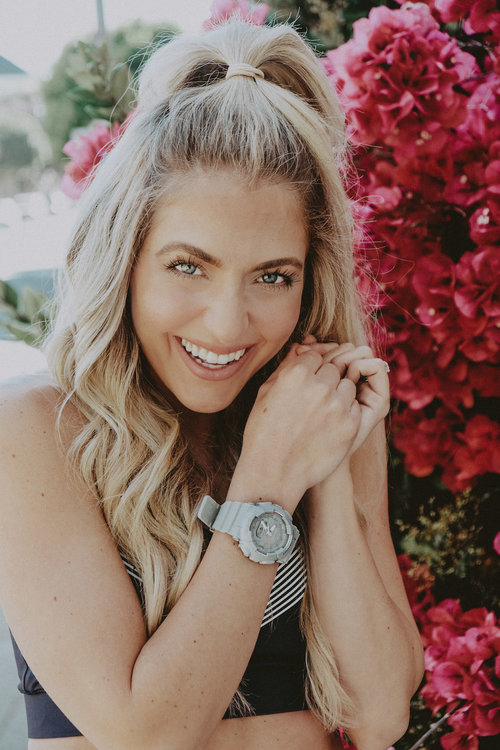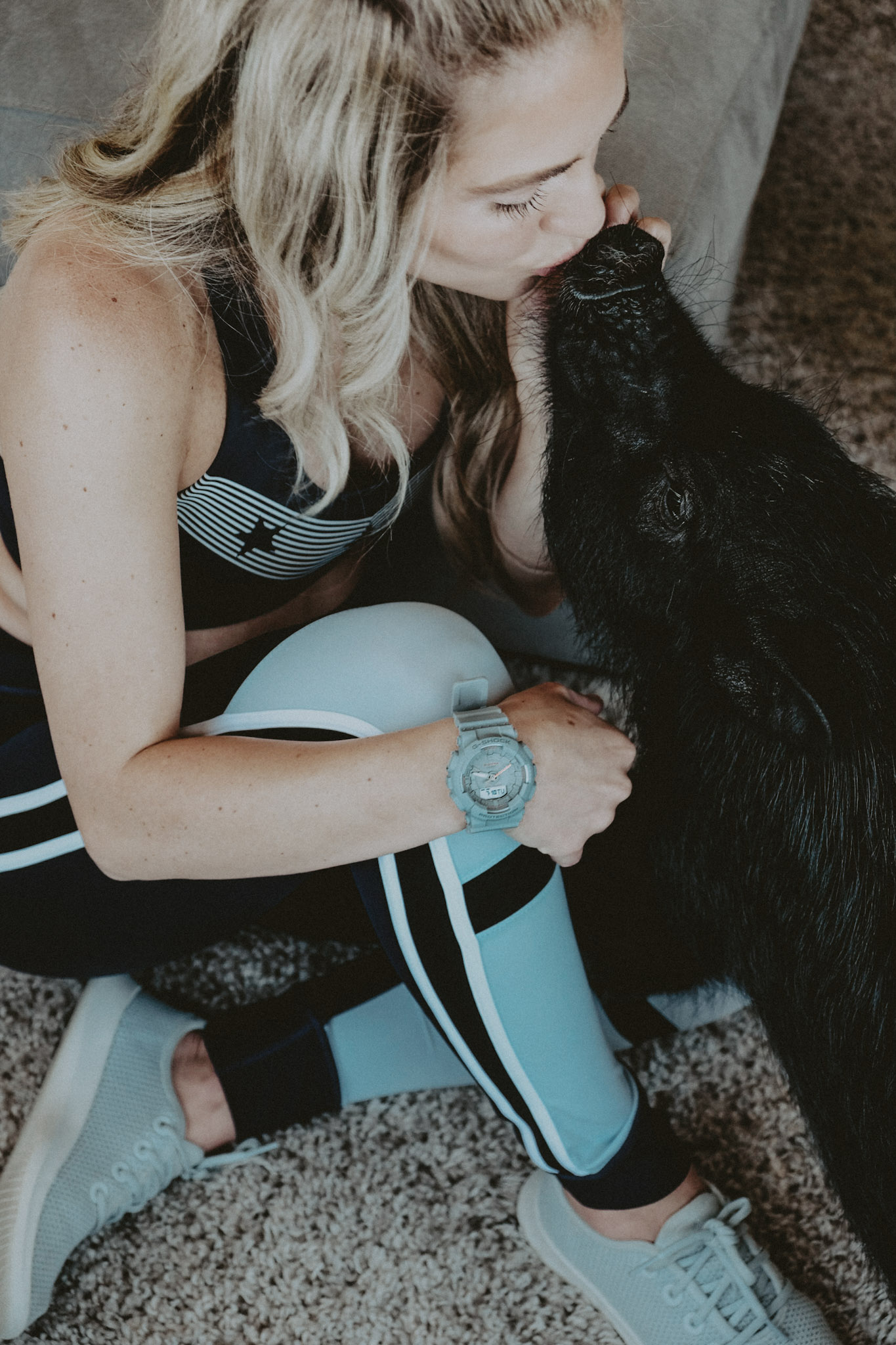 I'm trying (trying being the key word) to be more fitness oriented! Soulcyle , yoga, and pilates are all currently in rotation, but honestly, my go-to workout has been simply walking with my pup, Smooch. This new GShock S Series watch is amazing because it is pedometer-equipped and counts my steps. It's a sporty style that's easy to incorporate into my casual wear and also sleek and fashionable keeping up with the GShock signature style. On top of that, it's insanely durable, which is extra necessary in a household full of pigs, dogs and (soon) a baby. Ever since I started wearing my watch, I've been extra motivated to walk around the hills of San Francisco. I think that's why the animals are such big fans because they get twice the amount of walk time now! Walking is such an attainable goal that I really recommend it for anyone trying to make small daily changes to their health and fitness.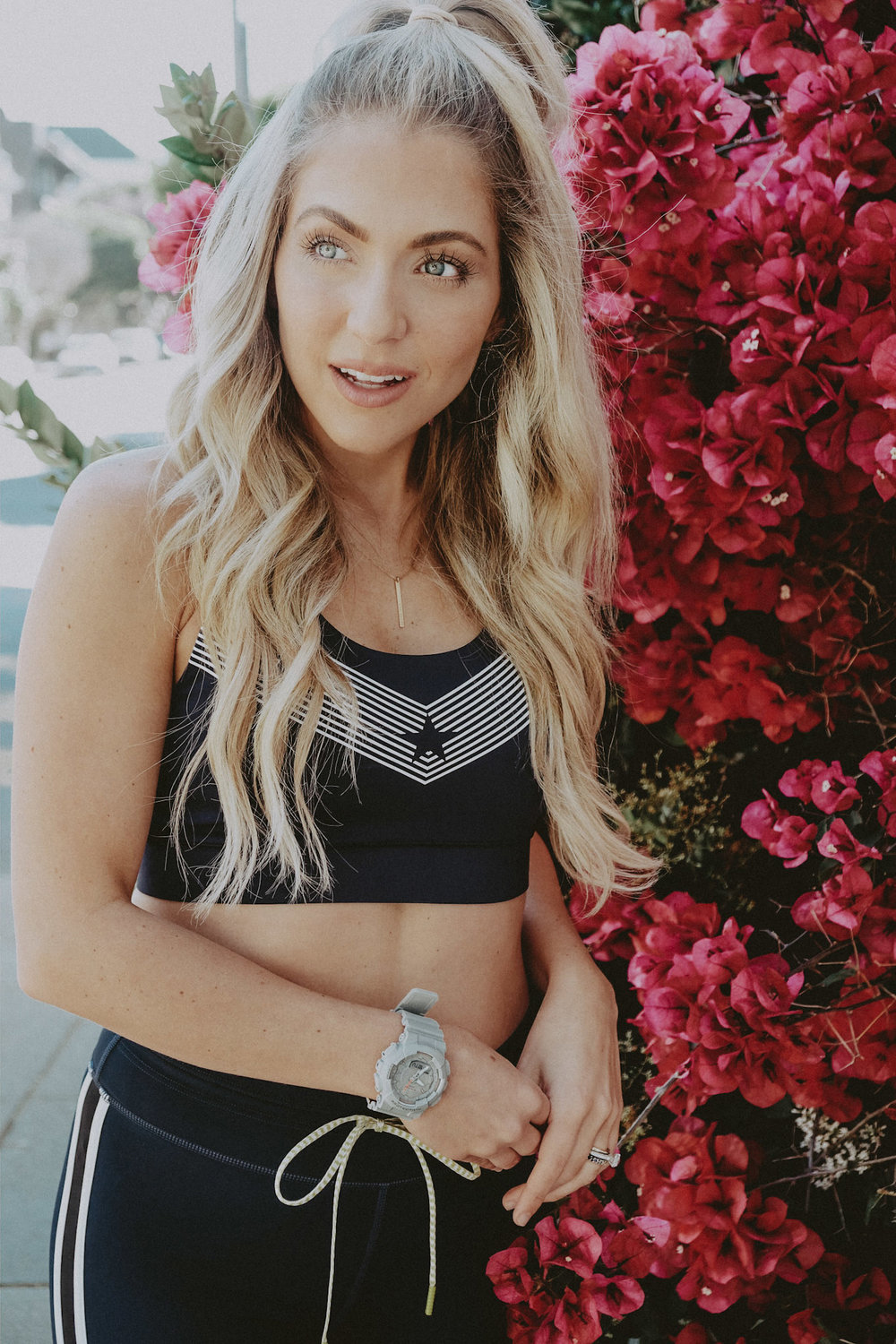 GShock stated it best… "Starting from a sports concept, these models are packed with advanced functions that are suitable for the woman of today. Highly useful 3-hand analog-digital timekeeping, and a multifunctional second hand that performs various operations to support other watch functions. A 3-axis accelerometer performs automatic step counting, and even starts the count automatically when the watch is strapped onto the wrist." Basically, it serves a lot of purposes while looking super cute.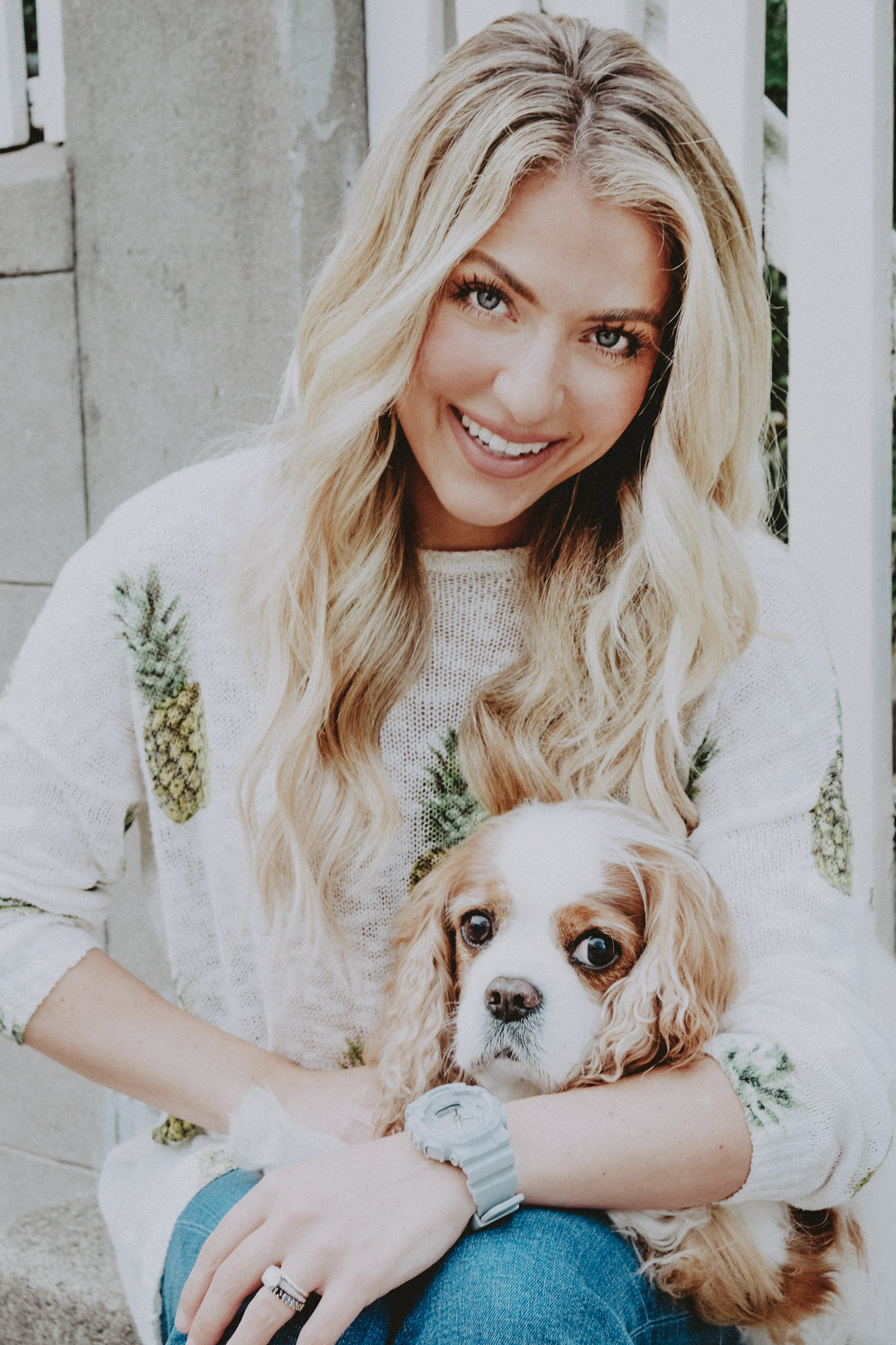 Check out other GShock S Series styles/colors here.
With love,
Chantelle
With love,