I have been anxiously waiting to show you how I redid my office!
First of all, I have to give a big thanks to Wayfair Registry for this post! Most everything you see in these photos is from Wayfair. They have everything from Jonathan Adler to a Moroccan pouf a.k.a. there's something for every price point!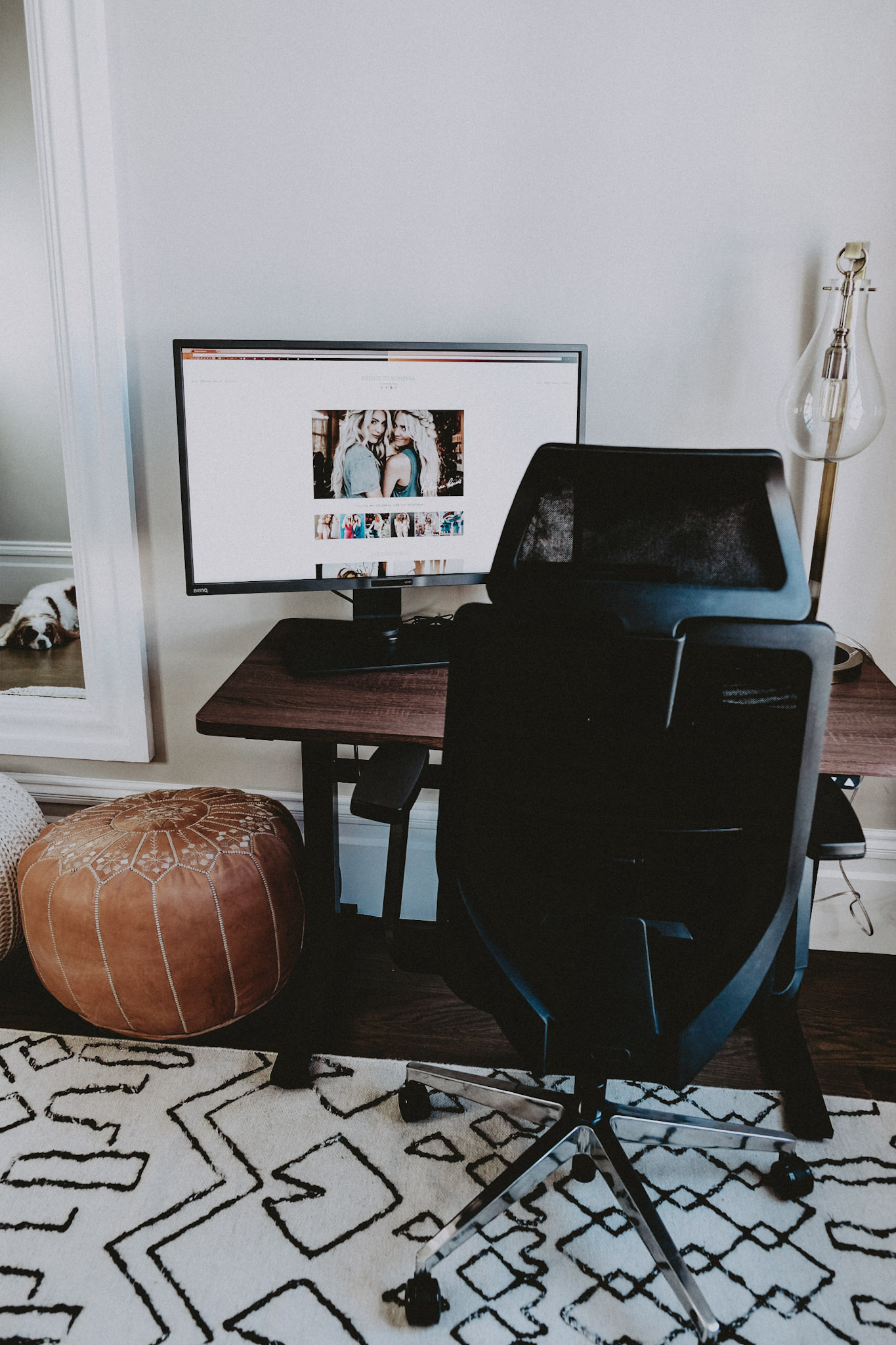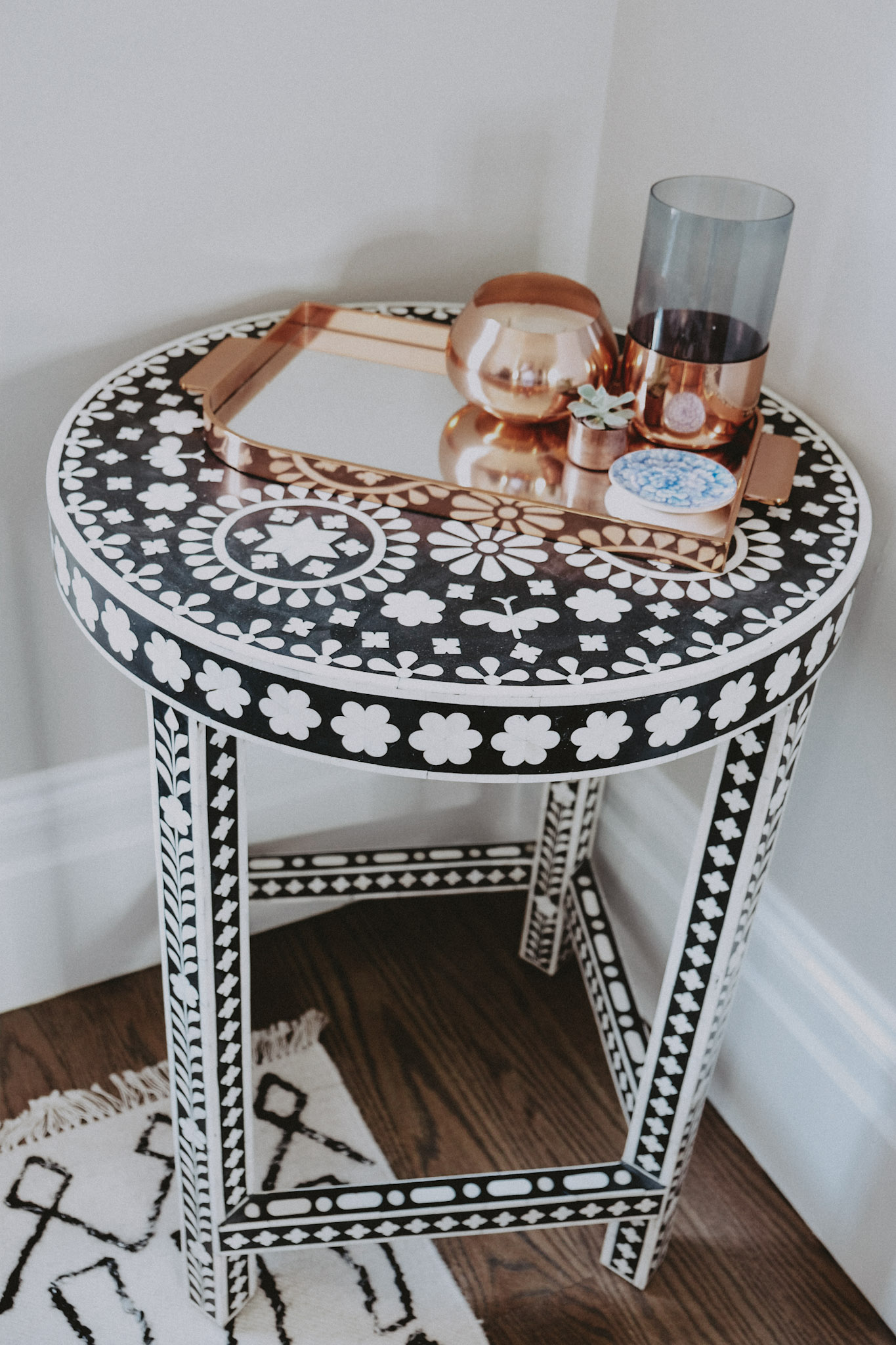 I wanted this office to be practical but still cute, of course. We are going to Morocco for our honeymoon and it has me getting all the feels, which I'm sure is apparent to you from the decor. I thought that the ergonomic black chair would be nicely complemented with a black and white rug and I was glad I went that route cause I feel like it tied it all together. The desk is amazing cause you can sit or stand with it. My last touch of Morocco is in the poufs, in my opinion, they add a little homey feel to the office plus they are great seating for any guests!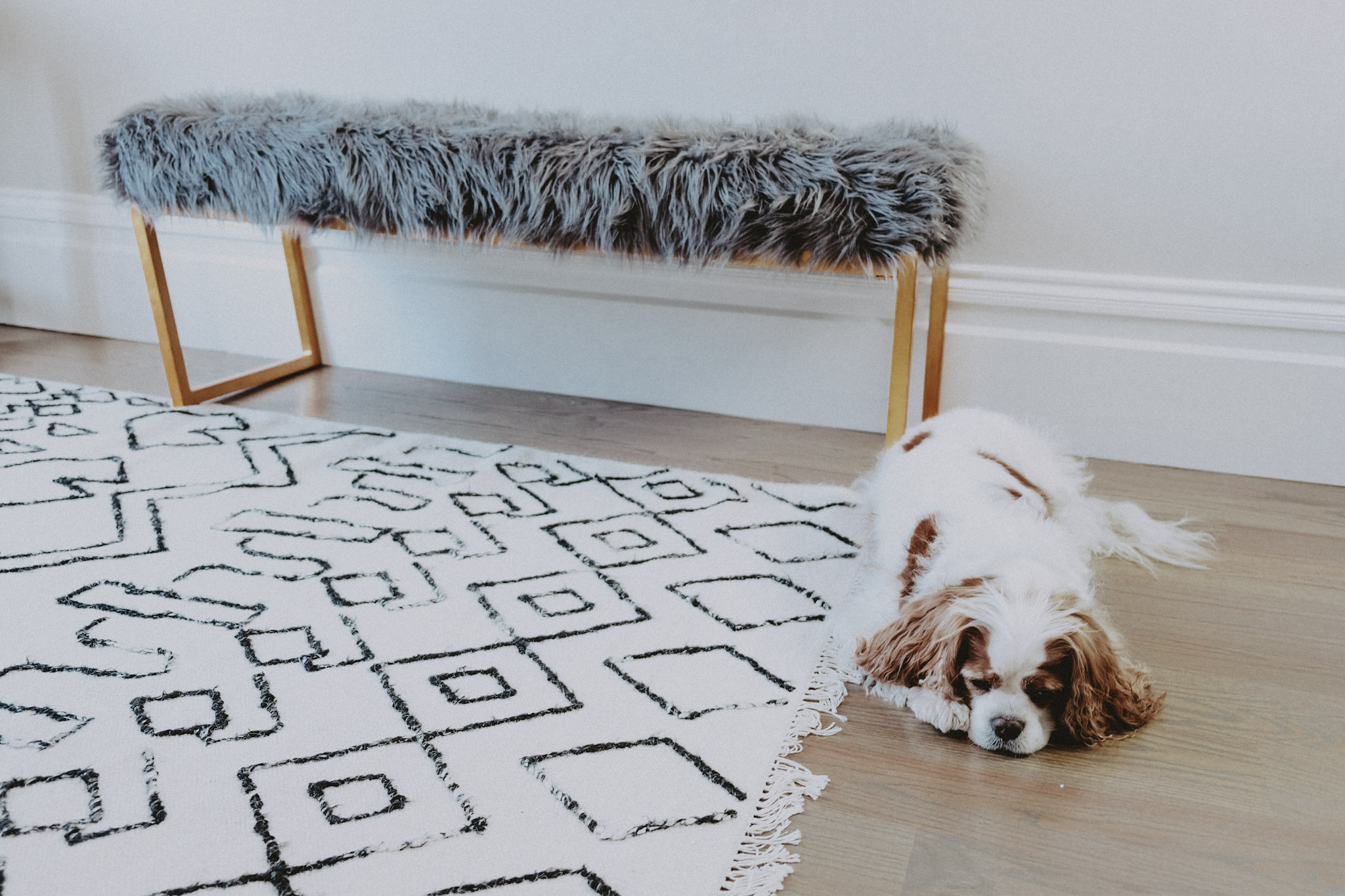 I added in these rose gold pieces from West Elm to accentuate the rose gold in the grey faux fur bench. The fur bench was the first item I chose (after the desk and chair). I just thought it was so fun and cozy. Since the room is small I couldn't do a couch so this was a great compromise.
Last but not least you add in my office buddies Rachel, Smooch, and our newest office aide Lennon Leigh. She's working pretty hard for a four week old!
Re-doing a room doesn't have to be as scary or expensive as you think it will be. You can do it, don't worry, and you'll feel very accomplished once it's done!
With love,
Chantelle
Shop Our Looks:
With love,