Because it's a nice YEAR for a white wedding….
Alright, here we are with Part 2 of my year of pre-wedding outfits. In this edition we tackle what to wear to brunches, showers and my actual bachelorette party outfit that I showcased this last weekend in San Francisco. I'll share more on that amazing weekend later, but for now let's get to my favorite wedding whites.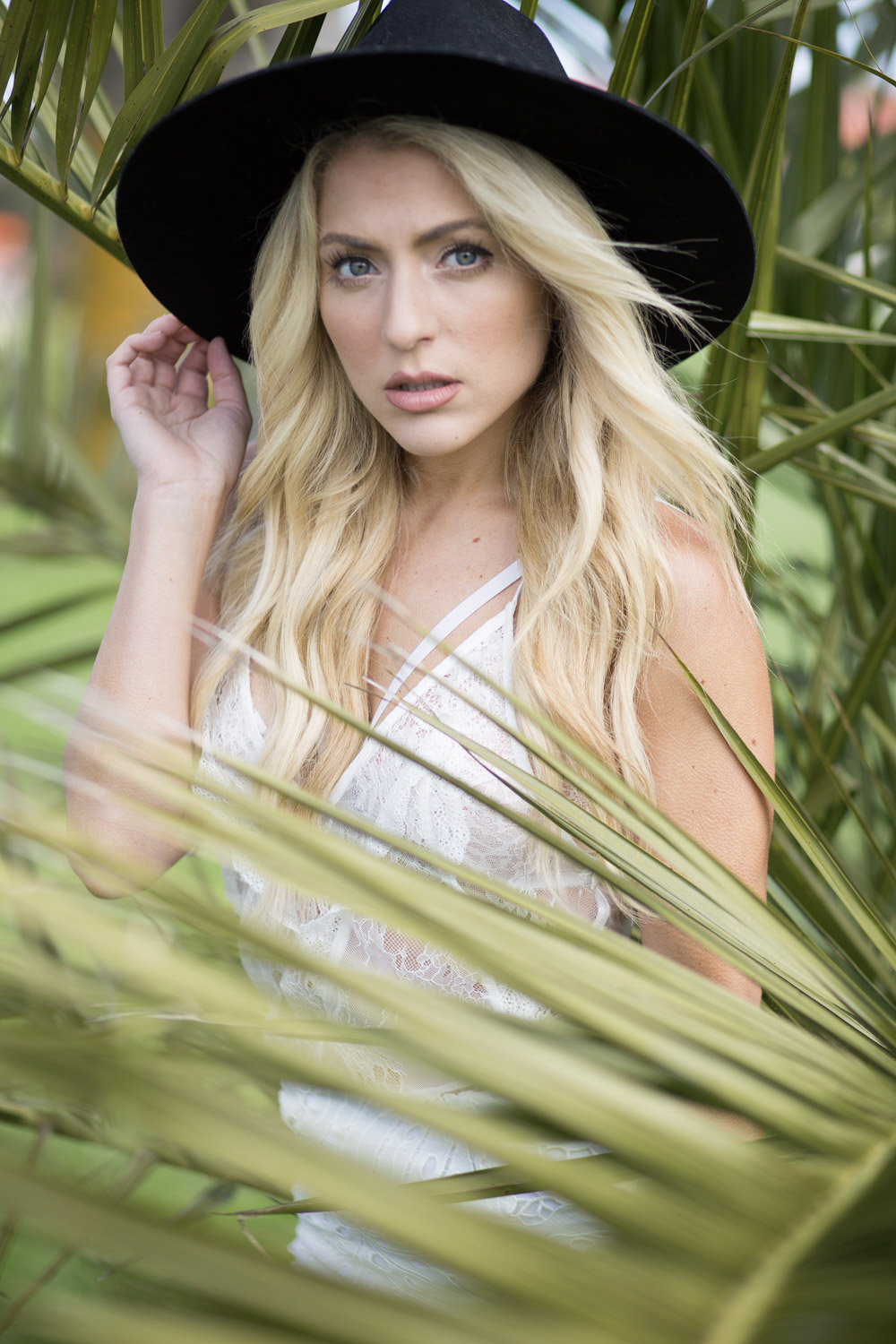 If you read Part 1 on the blog, then you already know that I am really enjoying having so many excuses to rock white this year. With less than a month left to the big day, I'm soaking up every last opportunity to put my favorite white outfits to use. Read on for shopping guides, tips on recreating each look and alternative events to show them off at.
---
Look 1: A lace paneled cocktail dress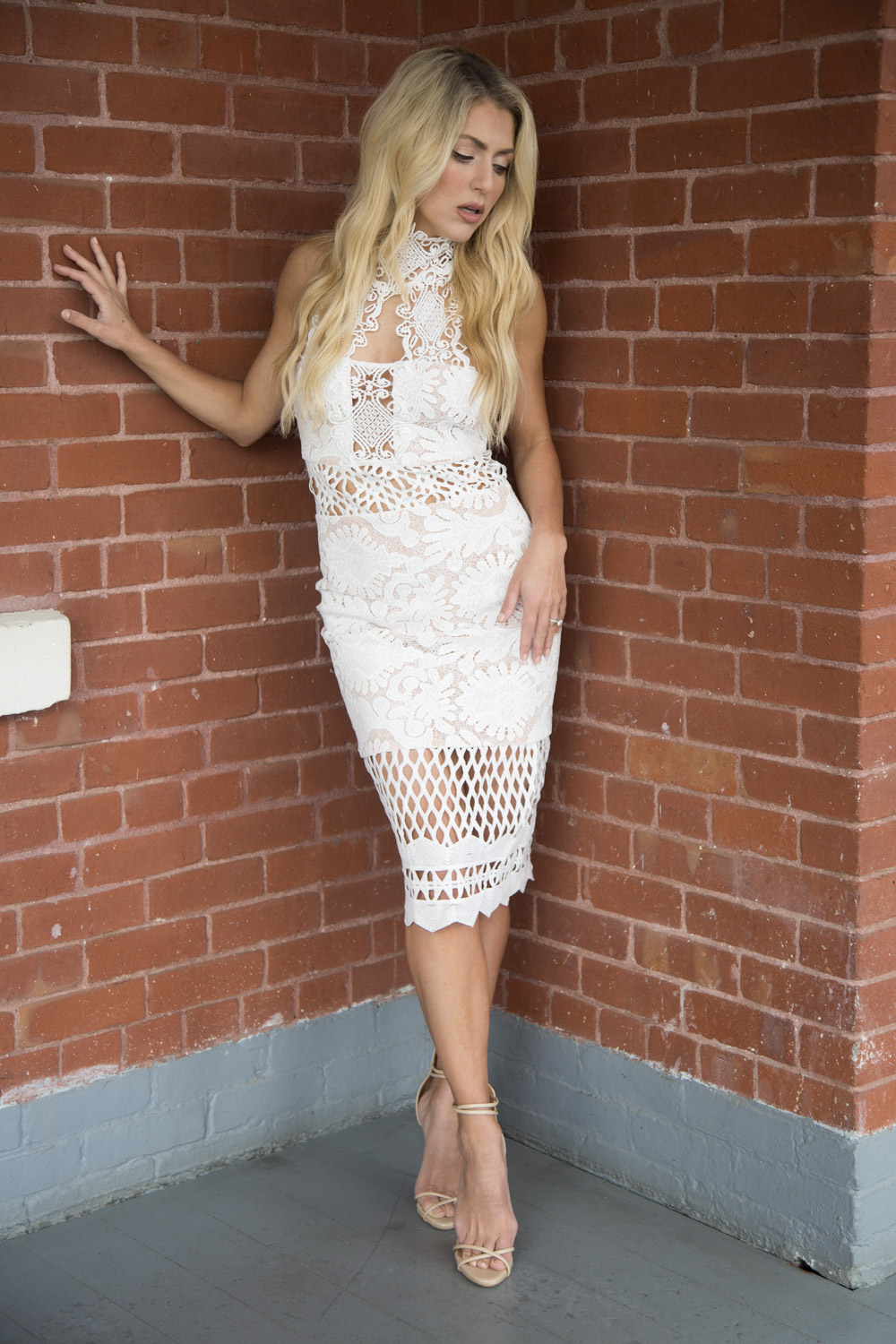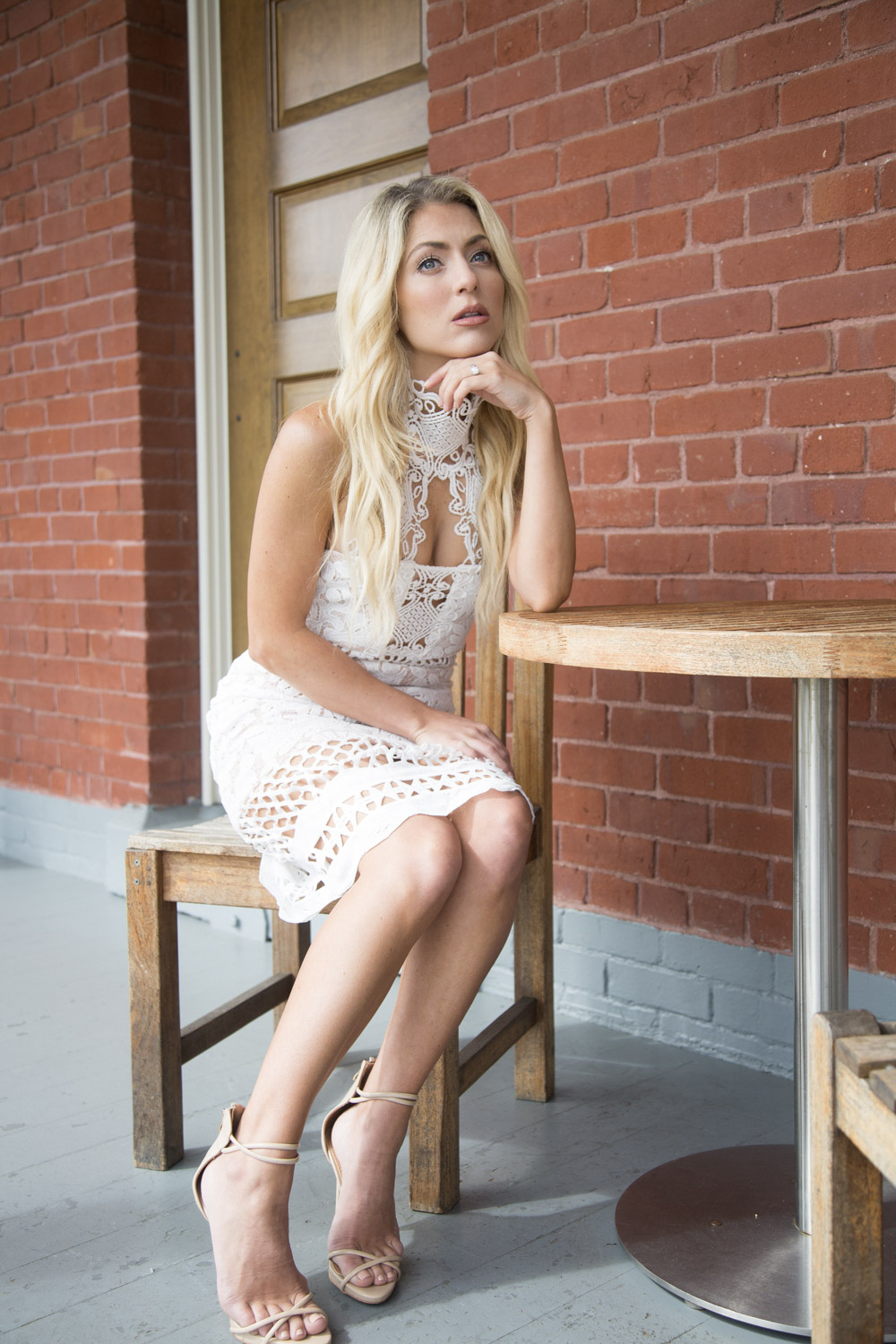 I love the lace collar on this dress by Elliatt Collective and the length is very classic. The sheer paneled pieces add some sexiness without making my family blush to much. I added a simply nude sandal so that the shoes didn't compete too much which the intricacy of the dress design.
But where do I wear it?
To your engagement party
To your rehearsal dinner
Style Tips:
This look lends itself to more nude and natural makeup. The dress is glam enough on it's own so a nude eye and lip keep it feeling youthful and fresh.
Shop The Look:
Look 2: a dress for the blushing bride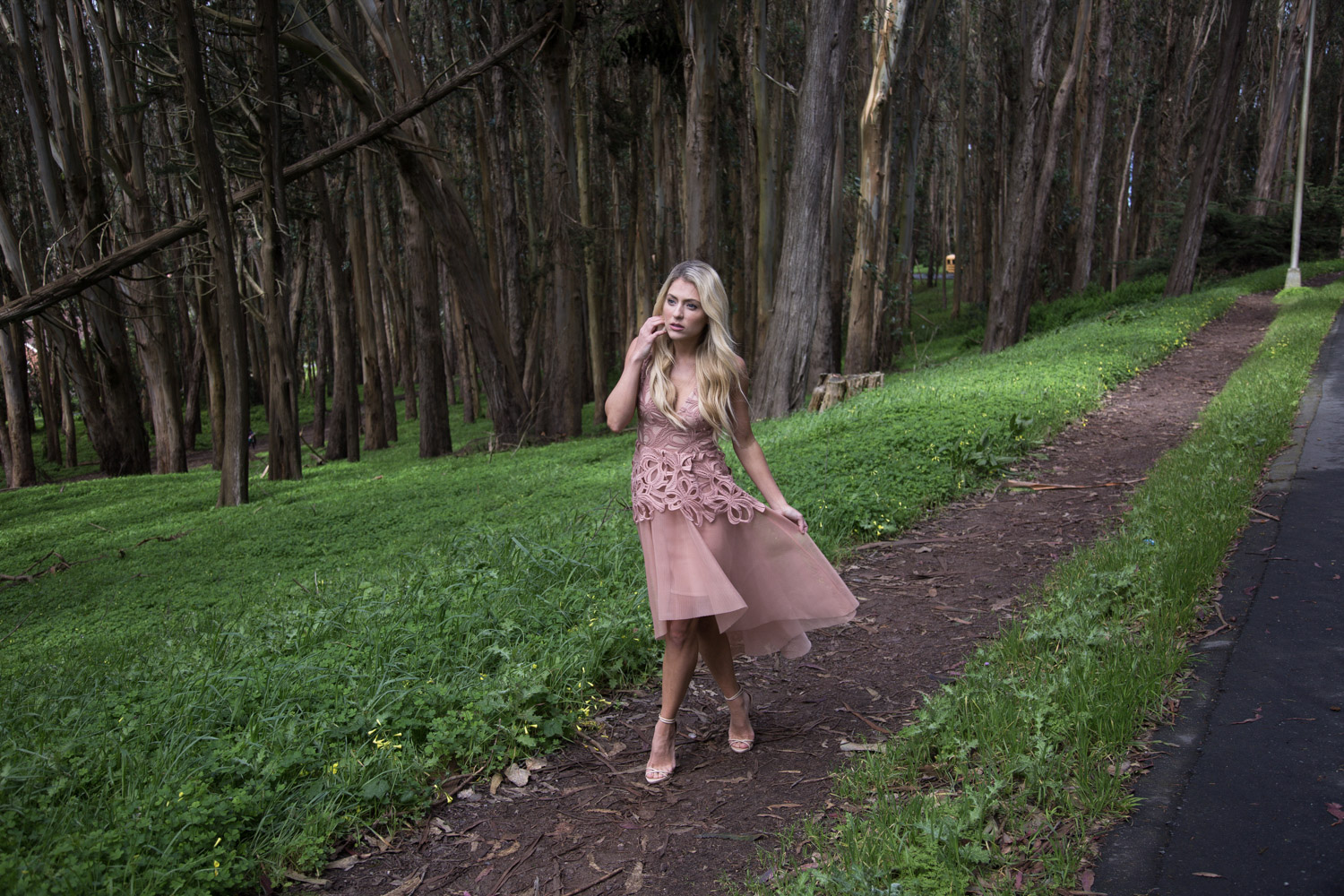 Don't consider yourself a traditional bride? Want to add a little surprise on your big day? Don't look great in white? Why not try a modern blush party dress? This dress is another win by Elliatt Collective – can you tell I'm a huge fan of this label? This style is from last season but I've included some equally jam-dropping blush dresses in the shopping guide below.
But where do I wear it?
To your rehearsal dinner
For your engagement photos
As you reception party dress
Shop The Look:
Look 3: Let your Lingerie play peek-a-boo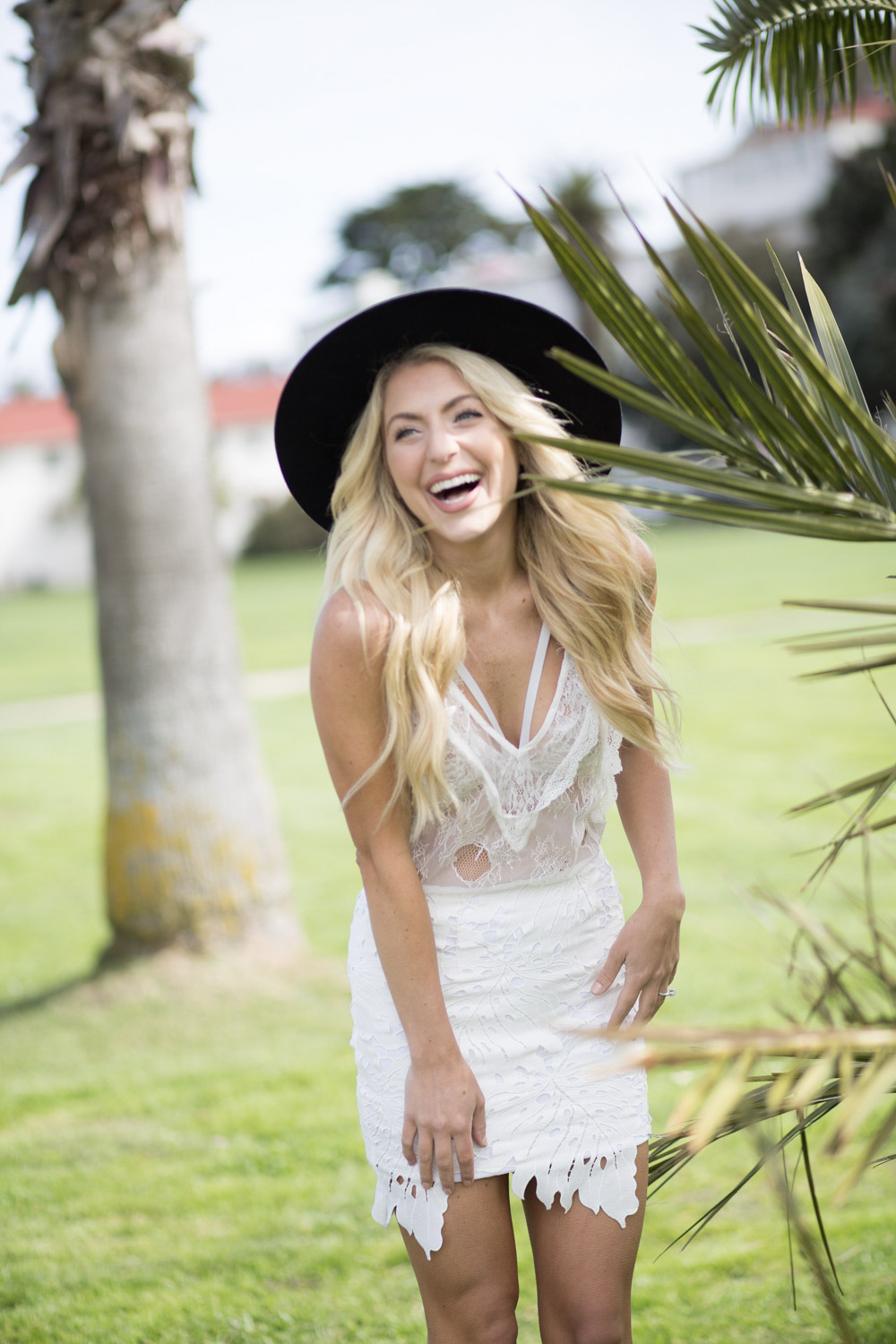 Why wait until the honeymoon to put all of that bridal shower lingerie to use? Let those pretty white lace pieces peak through with a sheer bodysuit and lace mini. What a great way to get multiple uses out of that white lace lingerie.
But where do I wear it?
Your bachelorette party
Your honeymoon
Style Tips:
Feel a little TOO flirty? Pair down this look by adding a wool fedora, booties and a leather jacket. Nothing says California cool girl that a little leather and lace.
Shop The Look:
Missed part one? Check it out now!
With love, Chantelle
---
Photography by: Anastasia Sierra
Art Direction by: Rachel Brooks
With love,