Bridal Brunch with Birdies + Bridesmaids…. alliteration at it's finest folks. I'll be here all week.
Okay, but really, my bridesmaids planned such an amazing weekend for my bachelorette. I felt spoiled. BUT, Birdies blew me away. They put together a breathtaking brunch! There was a balloon arch, flowers gallore, yummy savory and (most importantly) sweet crepes, and Table and Teaspoon (they are a brilliant "rent the runway" for table linens) decorated the table with fabulous colors.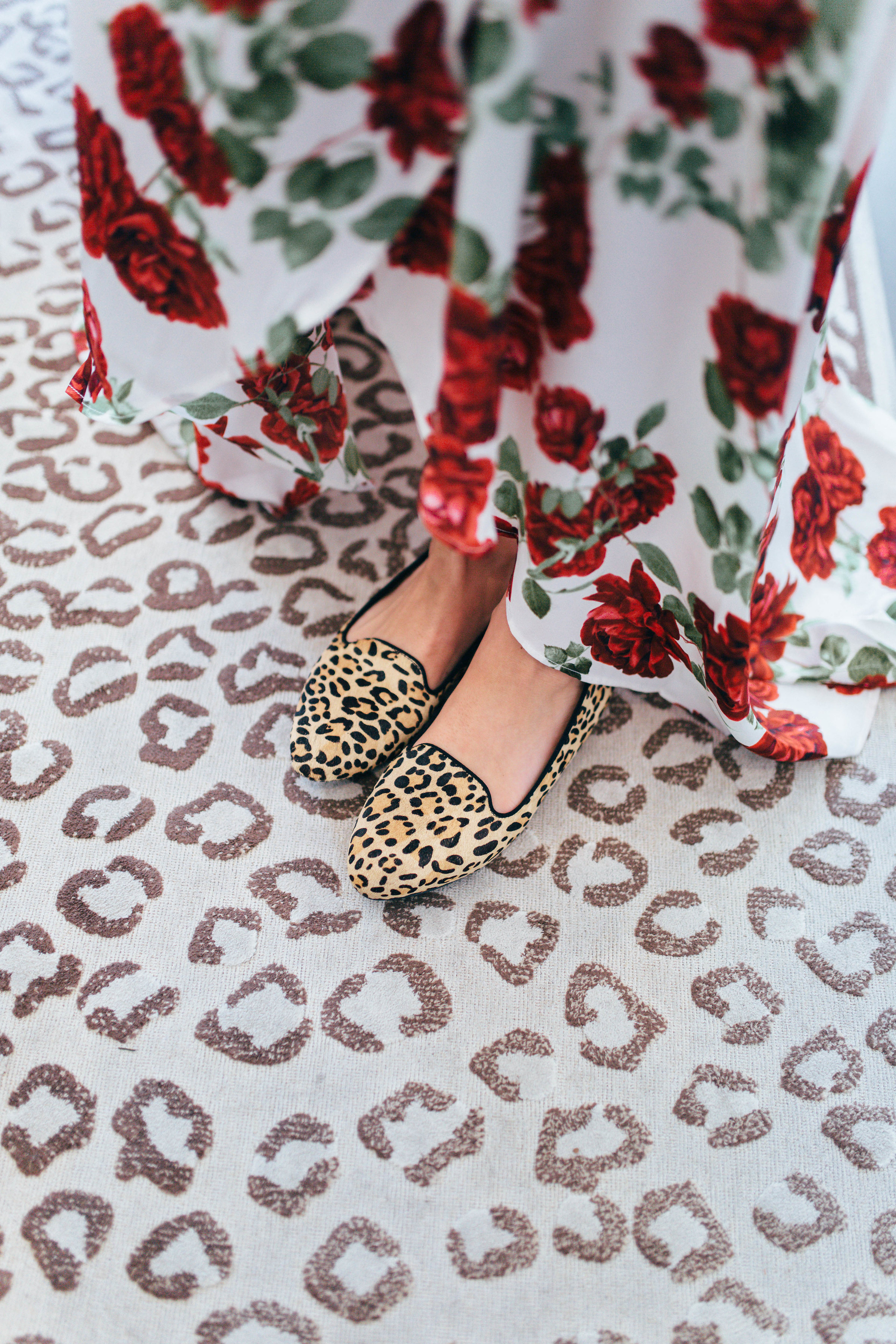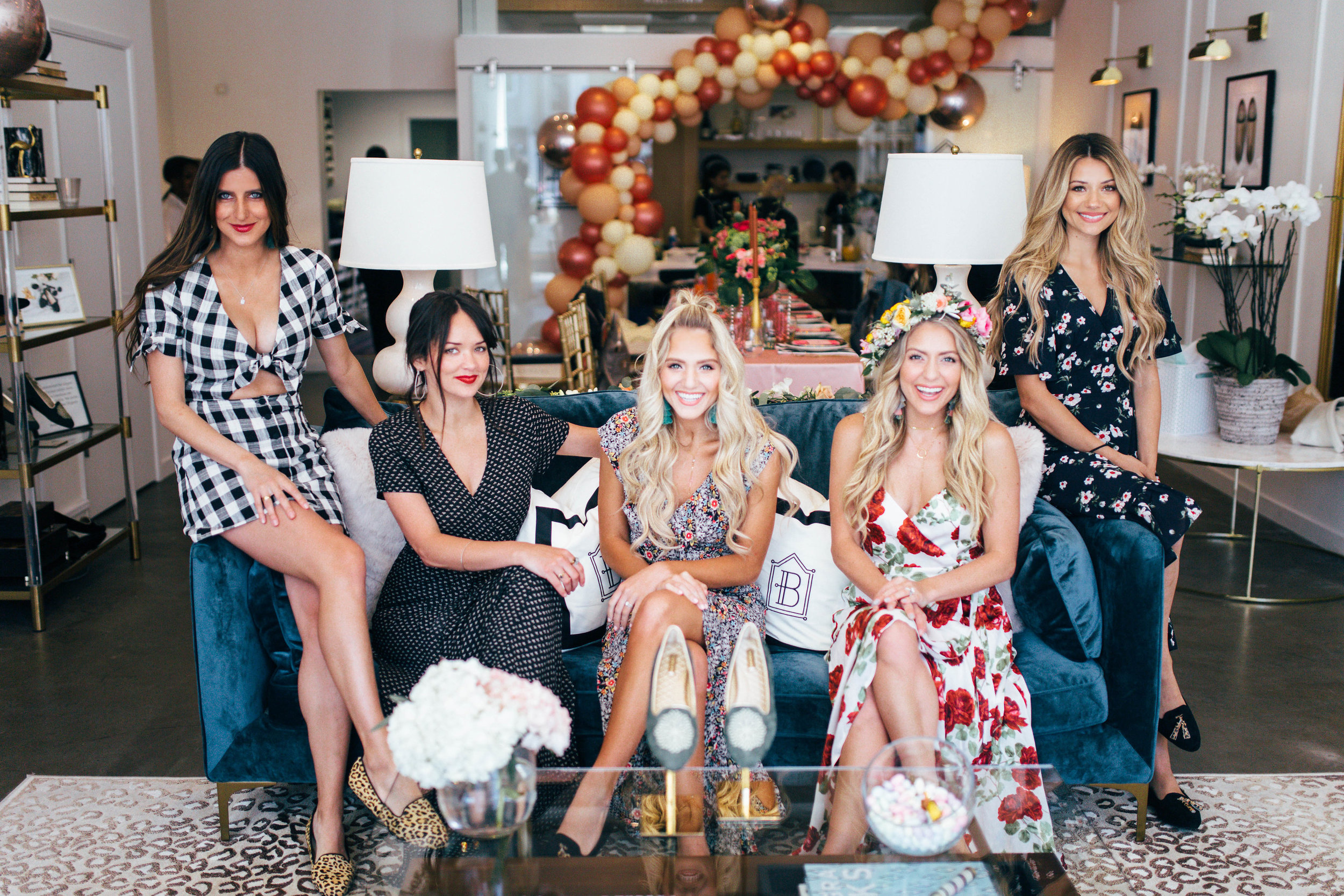 Birdies gifted each of my ladies with a pair of shoes. Talk about nice! Just for transparency for you all, I got my first pair of Birdies a few months ago (the black pair with little leopard tassles) and I have been wearing them non-stop. I literally have them on my feet right now at this little coffee shop in Santa Cruz as I'm typing this blog post. That being said, because I fell madly in love with their shoes we discussed doing a brunch for all my friends in their store. With my bachelorette party right around the corner we figured it'd be the perfect opportunity for our party. Birdies blew me away with how thoughtfully put together the brunch was! Seriously, I adore you Marisa (one of the amazing owners in the photo with me below).
A little about Birdies
They are two amazing moms who were sick of wearing flats that weren't comfy. They took some high fashion slides and their favorite slippers and combined the two for what I venture to say is the perfect slip-on shoe. The comfort is truly that of slipper, but unlike the horrible Ugg phenomenon of our youth, they look INCREDIBLE and you would NEVER KNOW IT WAS A SLIPPER! Truly. I mean until I said that you were just looking at our feet saying "wow, cute slide" weren't you?
---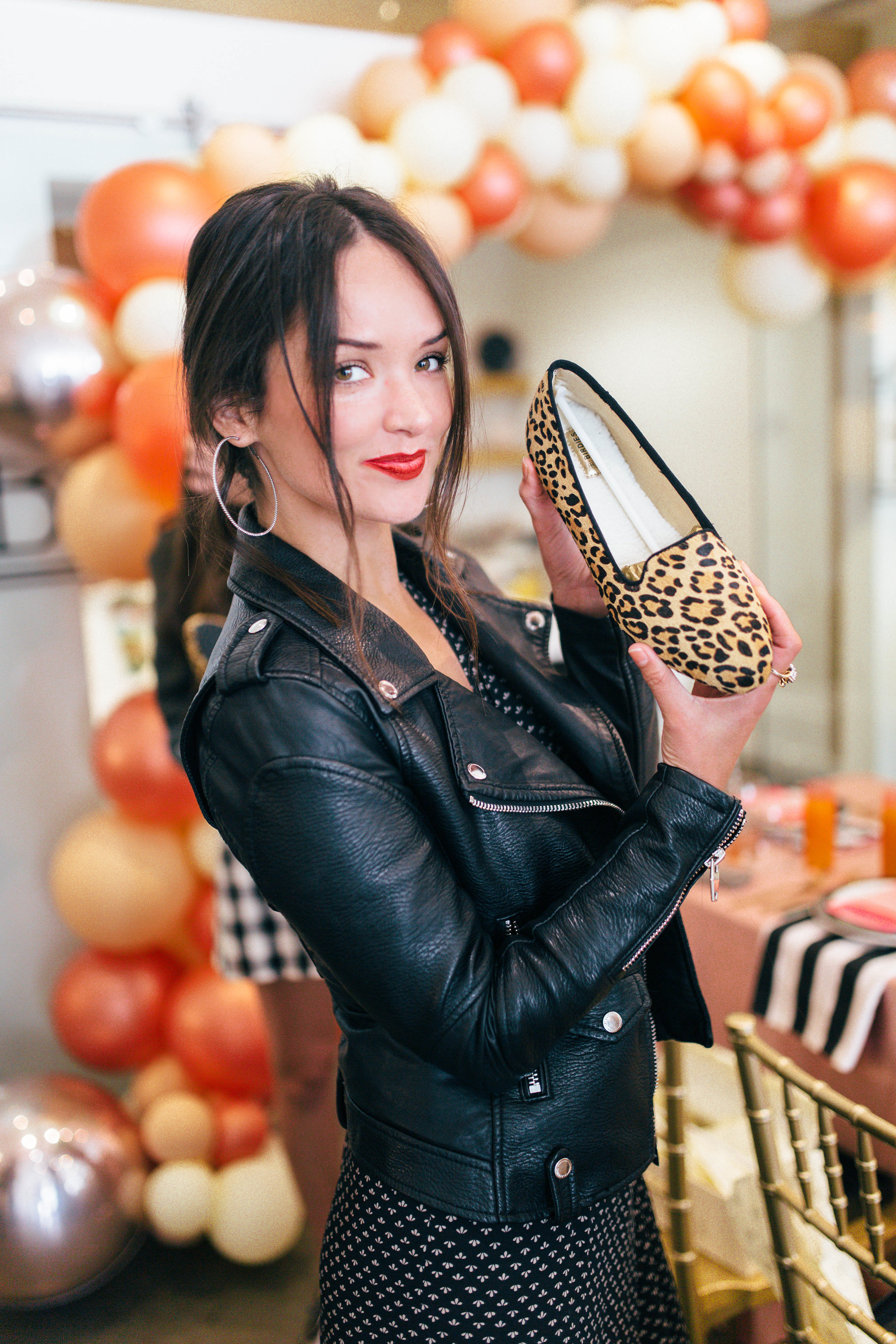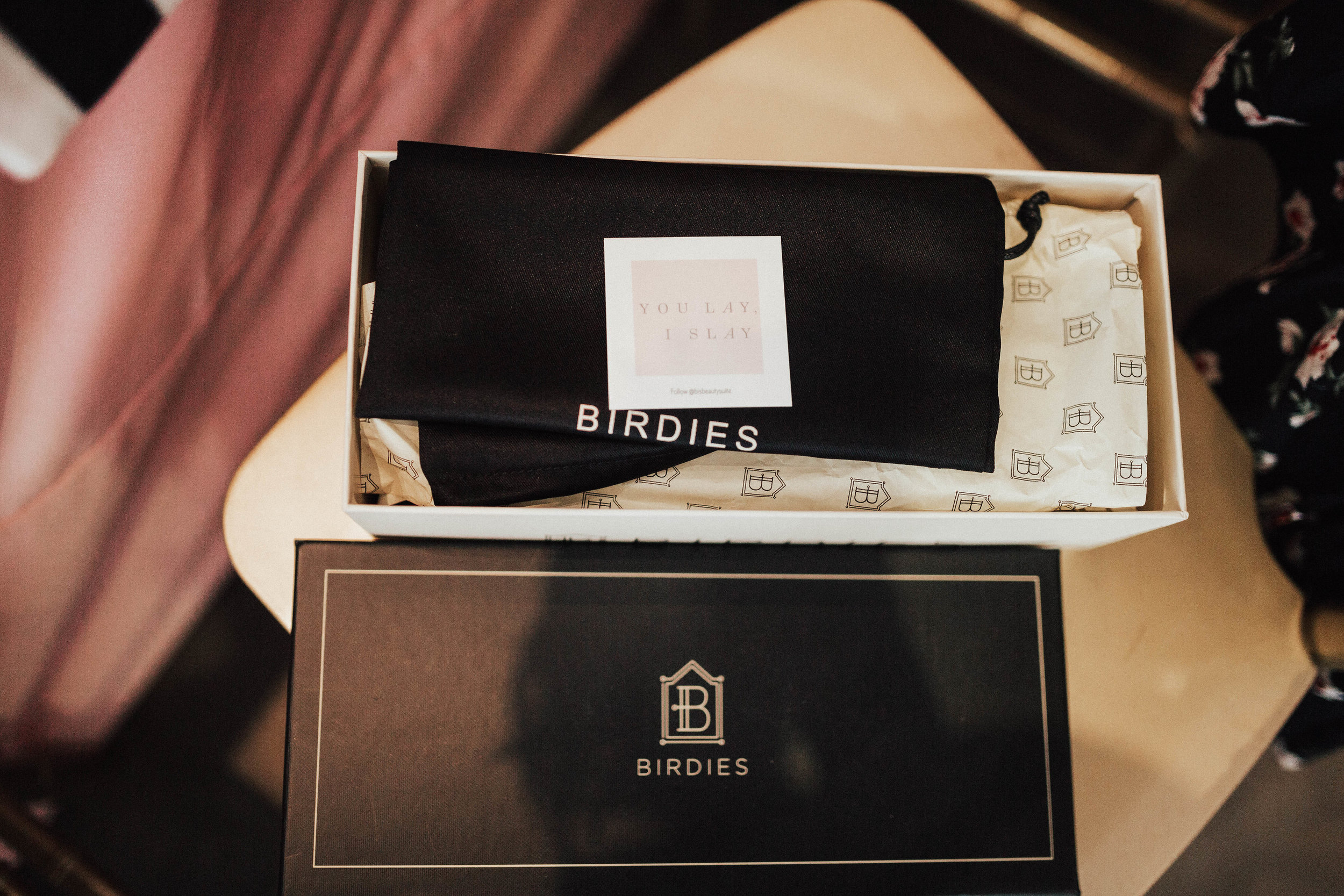 A little about the guests
At this brunch, I had my bridesmaids- Savannah Labrant (sister and MOH), Madison Fisher, Marissa Mason, and Mackenzie Rylander (those three are my cousins), Rachel Richardson (Creative Director for this here blog you're reading and my bff), Liz Huett (incredible singer, check out her music video for H8U here… I'm in it!), and Lisa (my soon to be sister-in-law). Plus, some other amazing friends…. Melissa Richardson, Breana Taylor, Brianna Garcia a.k.a. Shop Tiki Girl, Rebecca Zamolo, Erin Maynard a.k.a. Storybook Cosmetics, and Trace Lehnhoff.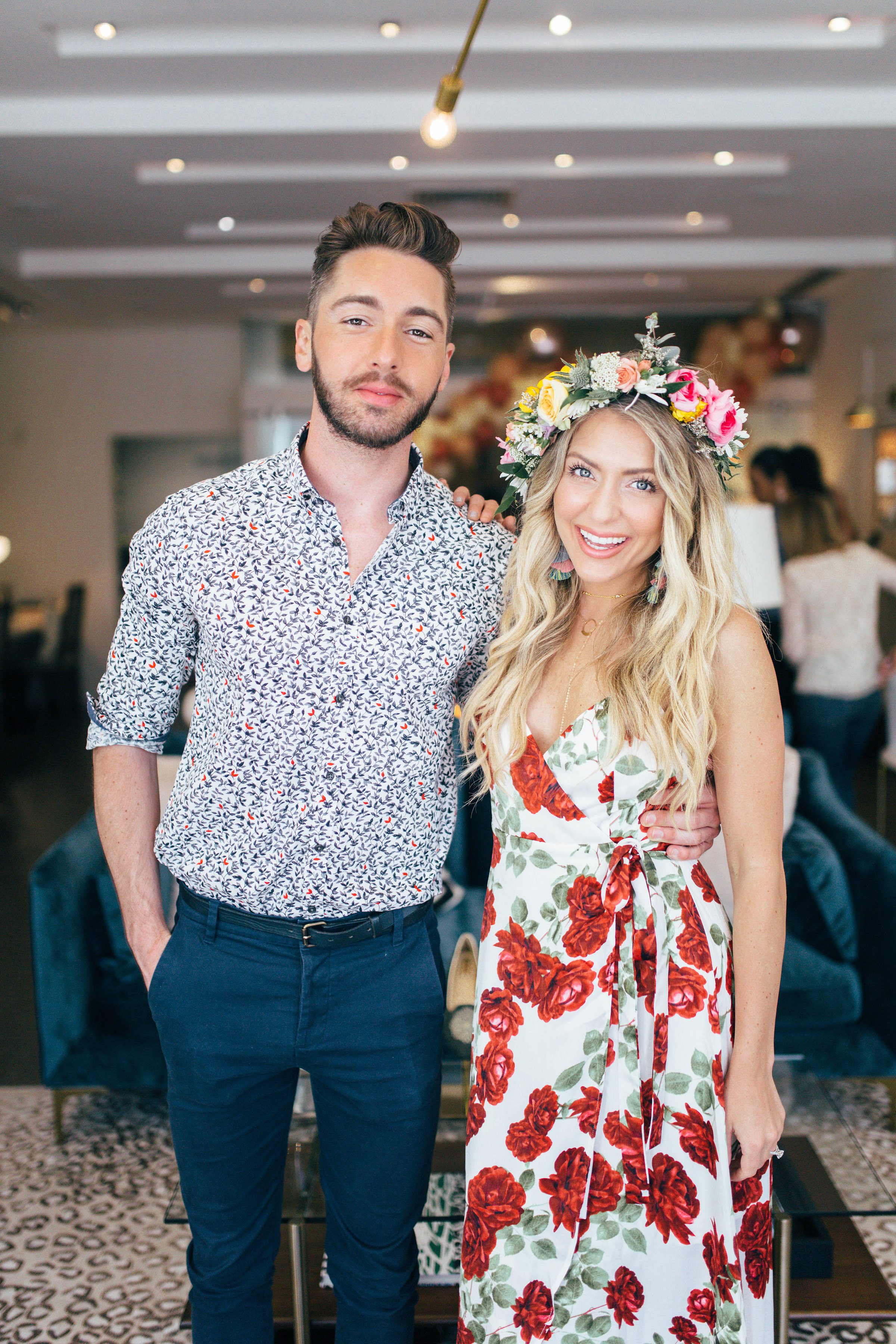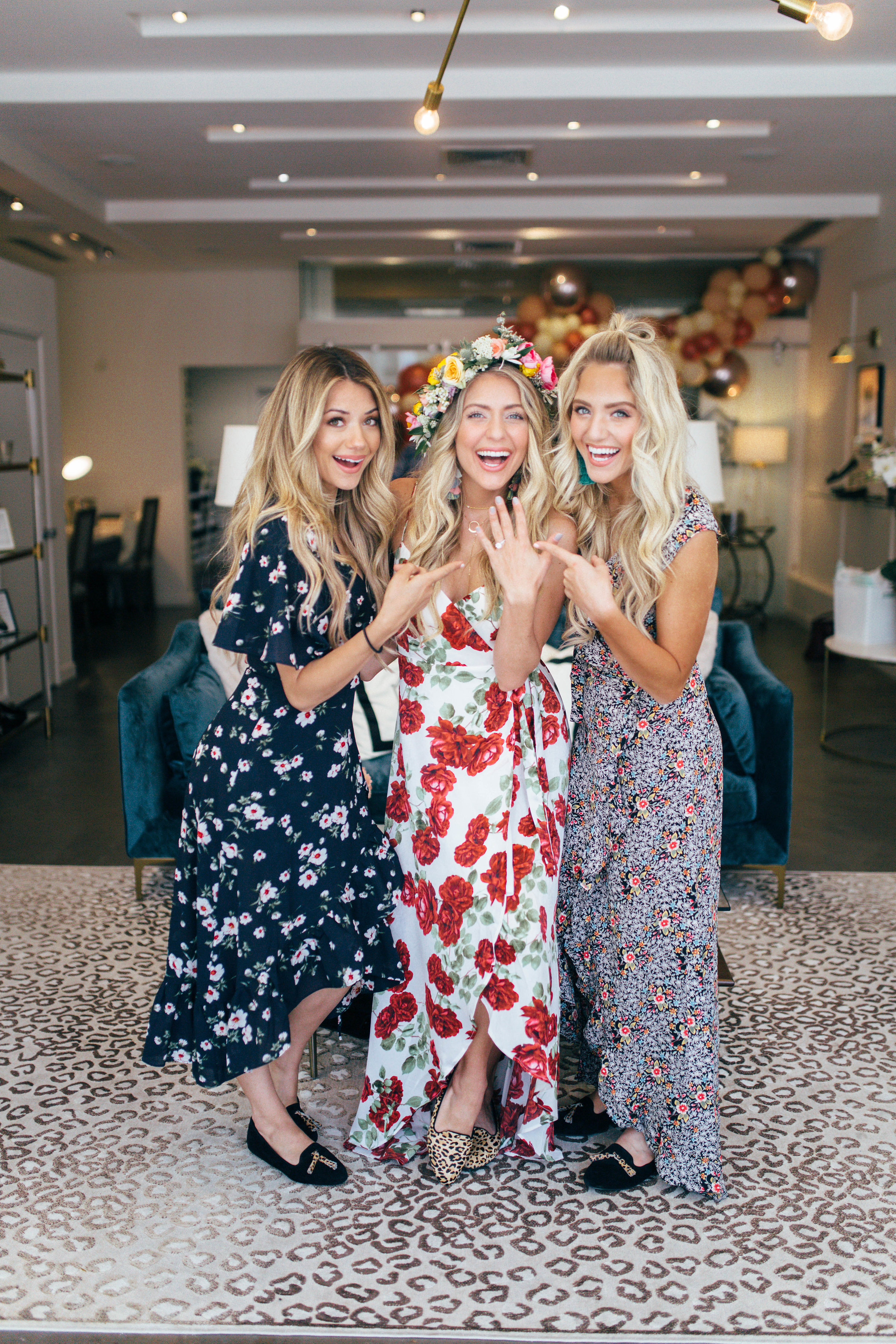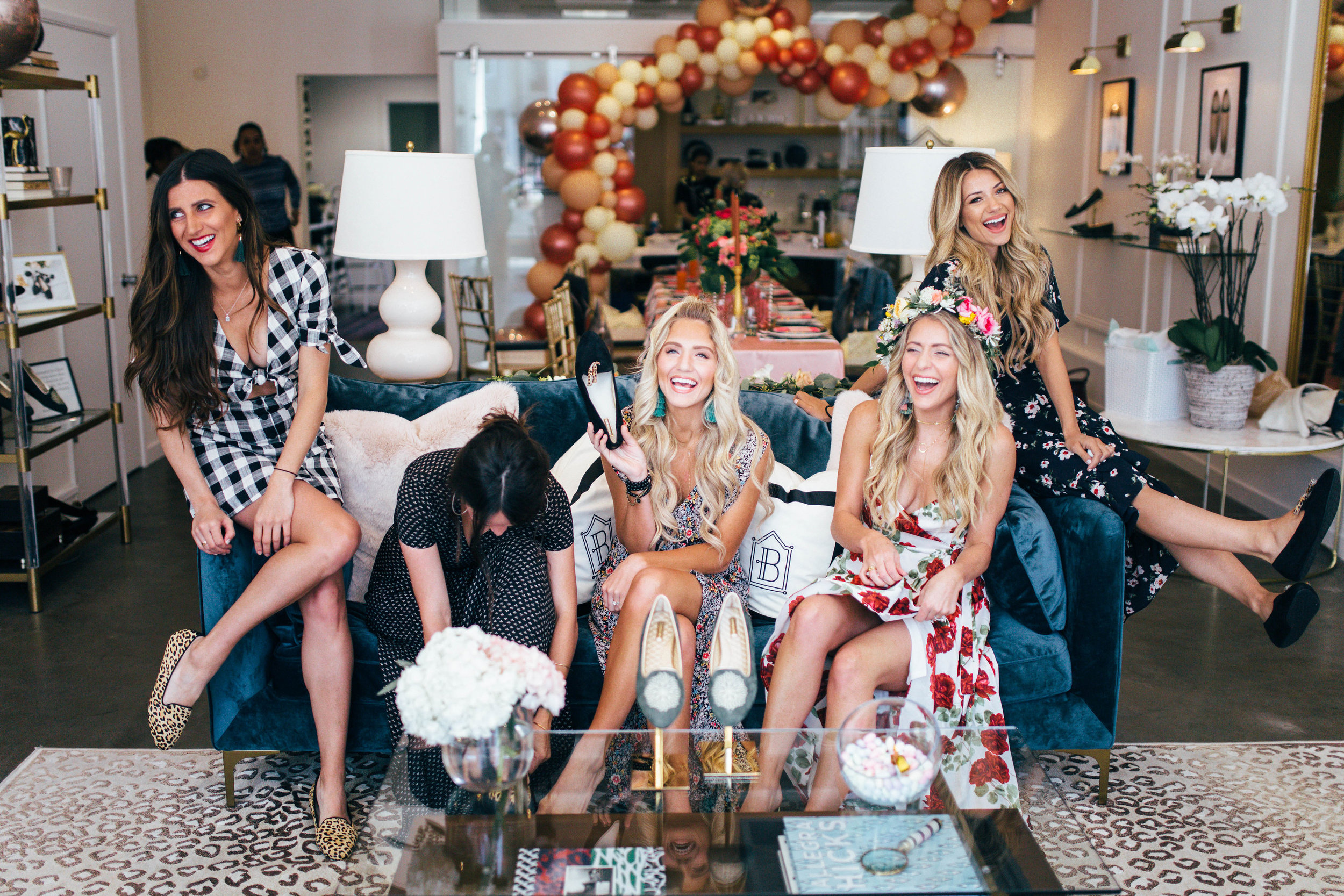 I felt loved, celebrated, and giddy all day. Thank you so much to all the friends I mentioned who helped make the weekend amazing (especially you Rach, as you did 99% of the helping haha!).
…and thank you SO much to Birdies for the immense amount of love you showed, the attention to details, and the INCREDIBLE SHOES!
With love,
Chantelle
Party Details
Hosted at Birdies Union Street Location
Photography by Shandru Photography (@shandruphotography)
Table Design by Table + Teaspoon (@tableandteaspoon)
Flower Crown by Ampersand SF (@ampersand_sf)
Chantelle's Dress by Show Me Your Mumu (get it here)
Chantelle's Shoes are The Wren by Birdies
With love,