the Museum of Ice Cream, SF
I Scream You Scream…
We All Scream For Ice Cream!
But really, I don't think I would survive without a weekly scoop (if I'm being honest it's really a weekly pint, but who's counting!?). So, when the Museum of Ice Cream came to San Francisco and invited me to their opening, I RSVP'd "yes"! I went with my fiance, Coulter, and it gave us all the feels. However, this post is dedicated to my wifey, bestie, it girl a.k.a. Rachel a.k.a. @5oclocksunday. She was 9 months pregnant at the time, and literally had her baby 5 days later! So what better way to cheer up a mommy-to-be than rooms and rooms of icecream!?!?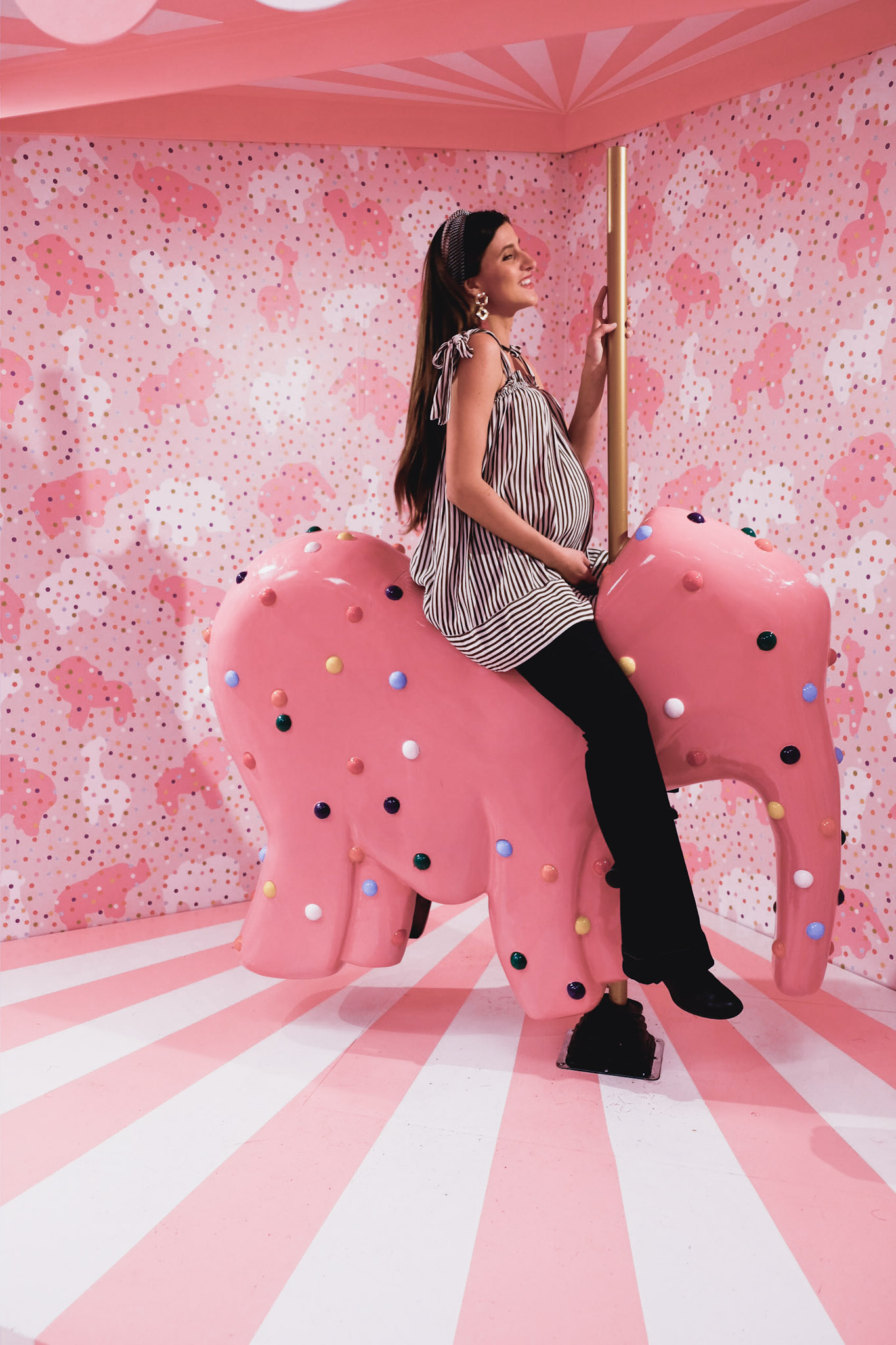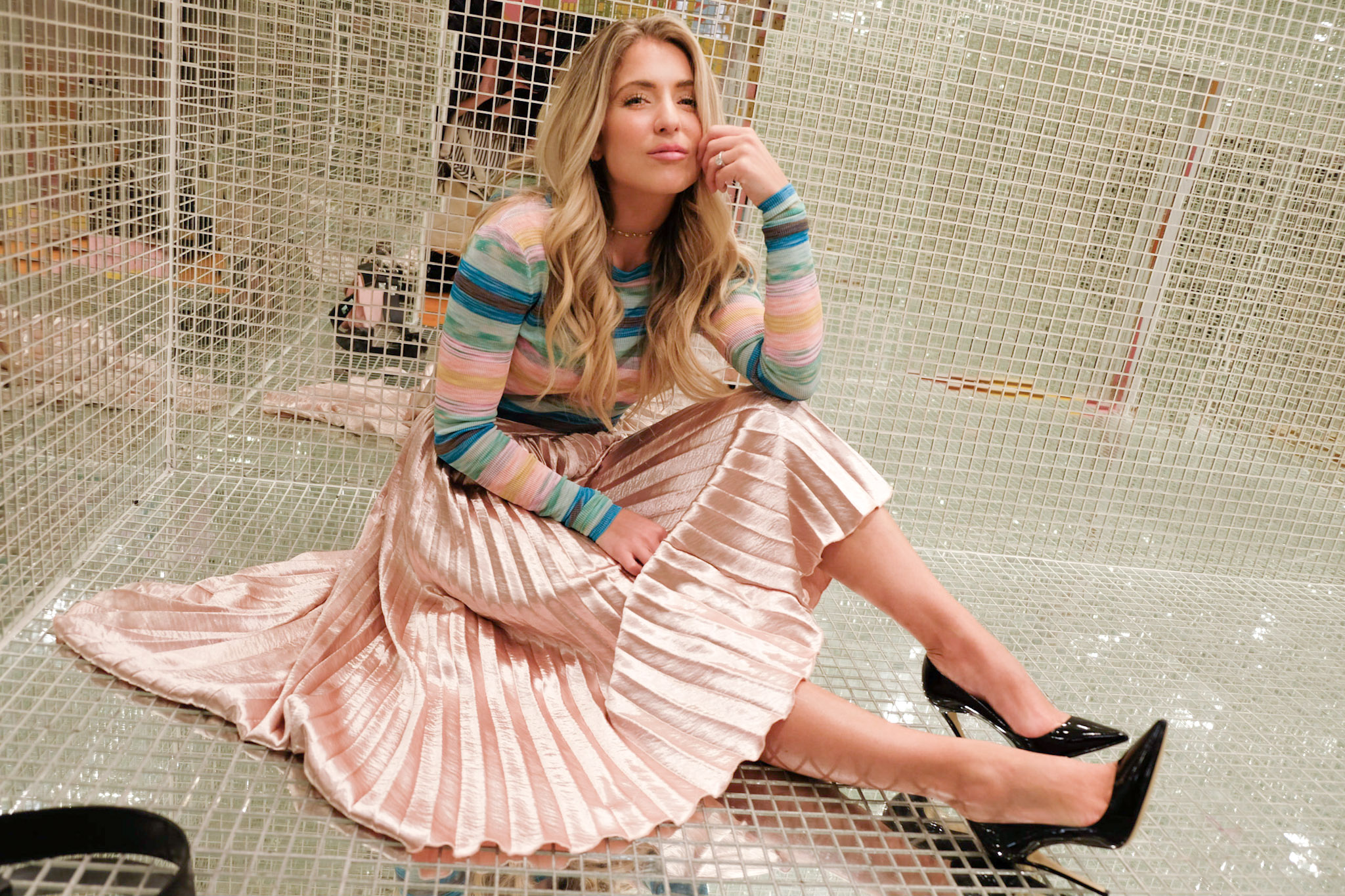 First off, everyone that works here has so much personality and they are all so genuinely happy!
You know the owners must be doing something right. The staff makes the experience, truly. The funny questions they ask from "what animal would you be!?" to "who is the most important person in your life, and why?" then after you answer they follow up with "do you tell them that every day?" It's just an incredible vibe.
Now to the museum itself. You are quite literally in a life size candy land. Riding on giant circus animals, amidst the gummy bear forest, hanging out with a unicorn, and swimming in a pool of sprinkles…. Yes, you heard me right! There is a POOL full of SPRINKLES! After which you take a sprinkle shower, which Rachel genuinely thought meant you shower in more sprinkles – rather its a little hose that sprays air so you can de-sprinkle yourself. Watch the video to see her hilarious reaction.
The ice cream! Where do I start!?!?!?! It's all so delicious! You get yummy ice cream cones, mochi, cotton candy with unicorn sprinkles, pop-rocks, and more! You leave on a massive sugar high, but don't worry you can go pop into a Soulcycle class tomorrow 😉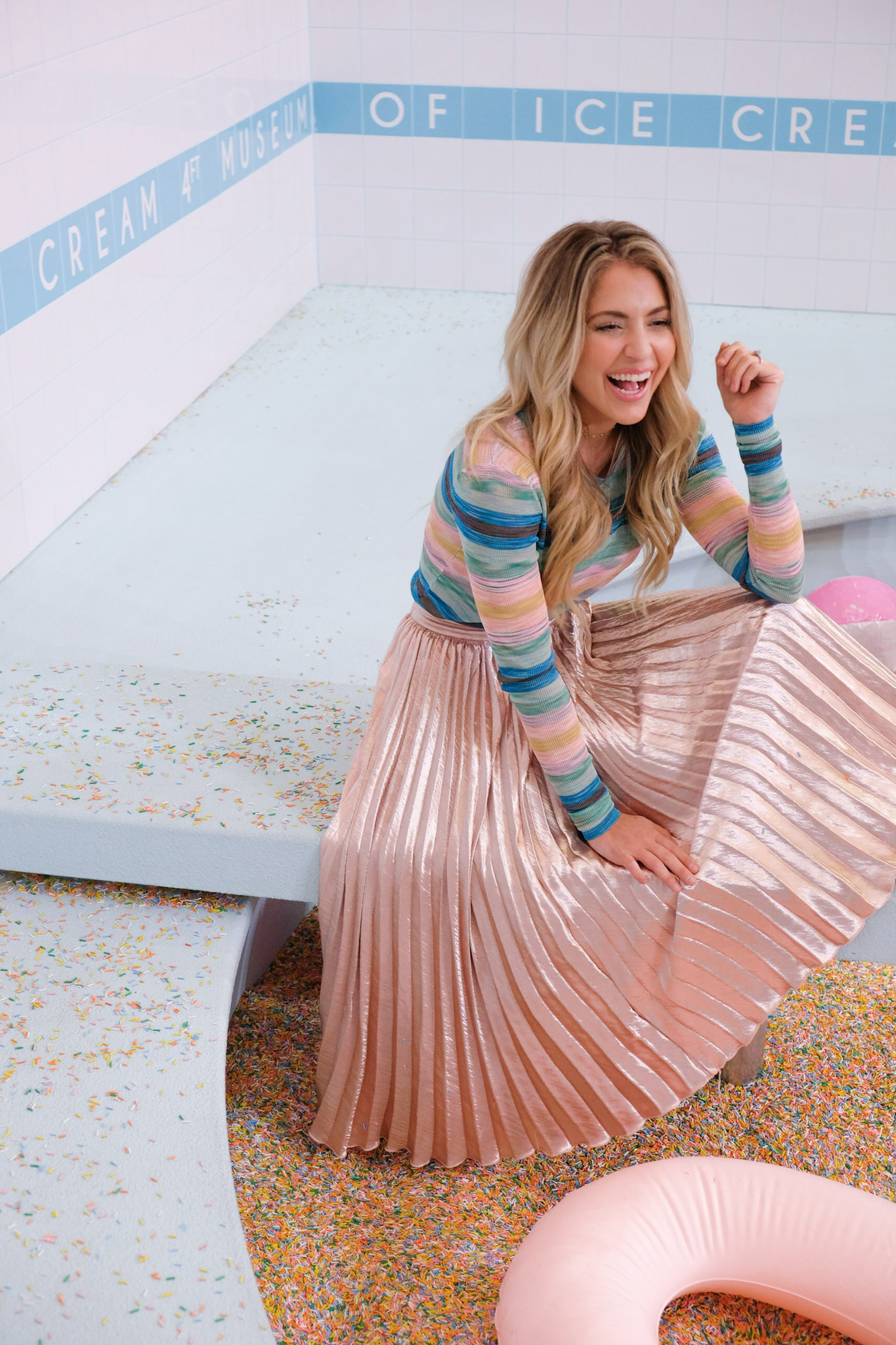 What I Wore:
Skirt by Alpha & Omega x Dietch PR (similar here)
Purse by Salar Milano x BGPR
I've now been to the ColorFactory and The Museum of Ice Cream and I would honestly highly recommend them both. BUT, if you could only choose one I would hands down without a doubt say Ice Cream wins, and not just because of my obsession with the food itself! I so hope you get the chance to check it out!!!! … and no, this post wasn't sponsored. I just really really truly loved the experience!!!
Shop My Look:
Want to see more from our day? Watch the full video below.
With love,