What I wore for Friendsgiving… a budget friendly OOTD. You can thank me later, and ice-cream is appreciated.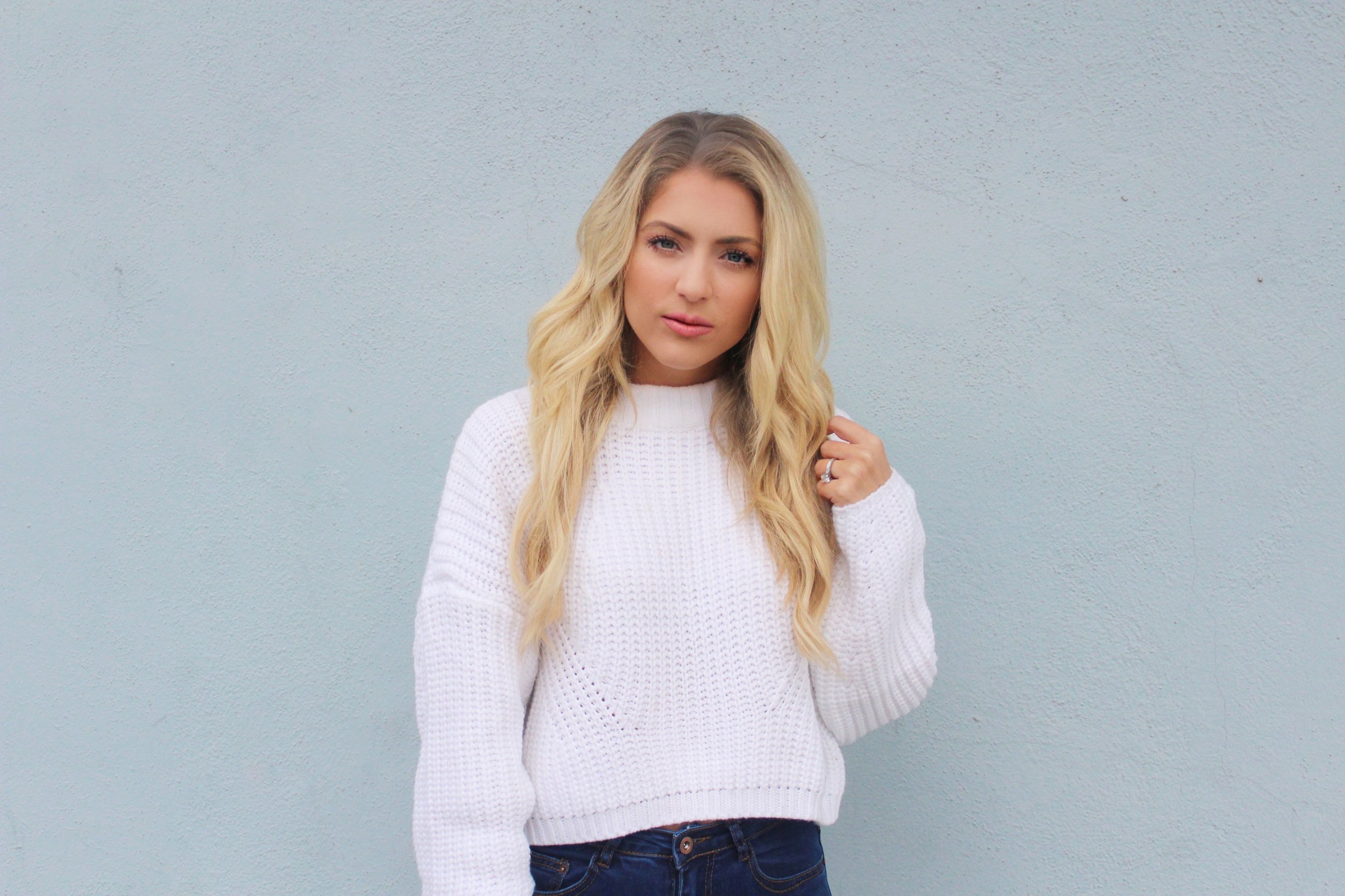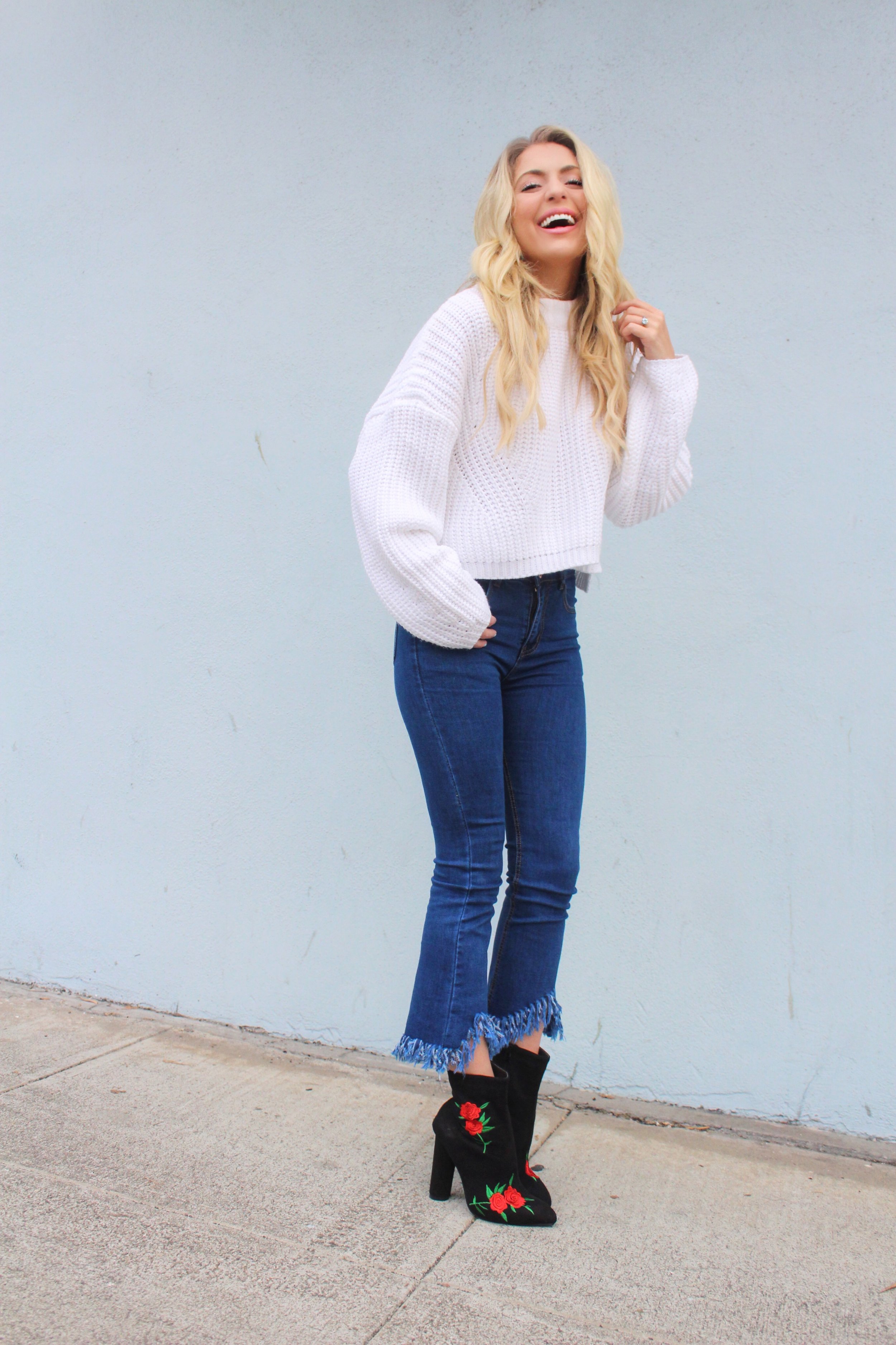 So I'm never one to shy away from paying for that one perfect piece that I know I'll love forever, but I will say that I much prefer adorable fashion finds that don't cost an arm and a leg. I especially love this when trying out trends that come and go quickly like these fringed denim pants. I still find it hard to believe that this whole entire outfit can be purchased for under $100 total and look this luxe on. Just to be sure, I put it through the hardest test I could find… Friendsgiving with some of my most stylish friends. I have to be honest with you, there were more than a few "where did you get that" comments.
Shop this look
Cropped and Fringed Denim Pants $21.34
Embroidered Booties $33.99
Cropped White Sweater $27.99
Fringe Earrings $3.41
+ 10% discount when you use my code!
Code: FASHION
Total: $78.05 …Happy shopping!
With love, Chantelle
With love,