Fall '17 Trends Styled My Way
If you are anything like me, you find runway trends intriguing in concept but hard to pull off once you bring them home from the store. I love playing dress-up, don't get me wrong, but sometimes trying out a new trend feels a little like putting on someone else's costume for the day. It's hard for me to take the risk of looking like someone else, rather than staying true to my own personal style. That's why this season I challenged myself to take some of fall's trickiest trends and style them up so that they could be seamlessly integrated into my day-to-day wardrobe.
---
Trend 1: The Midi Skirt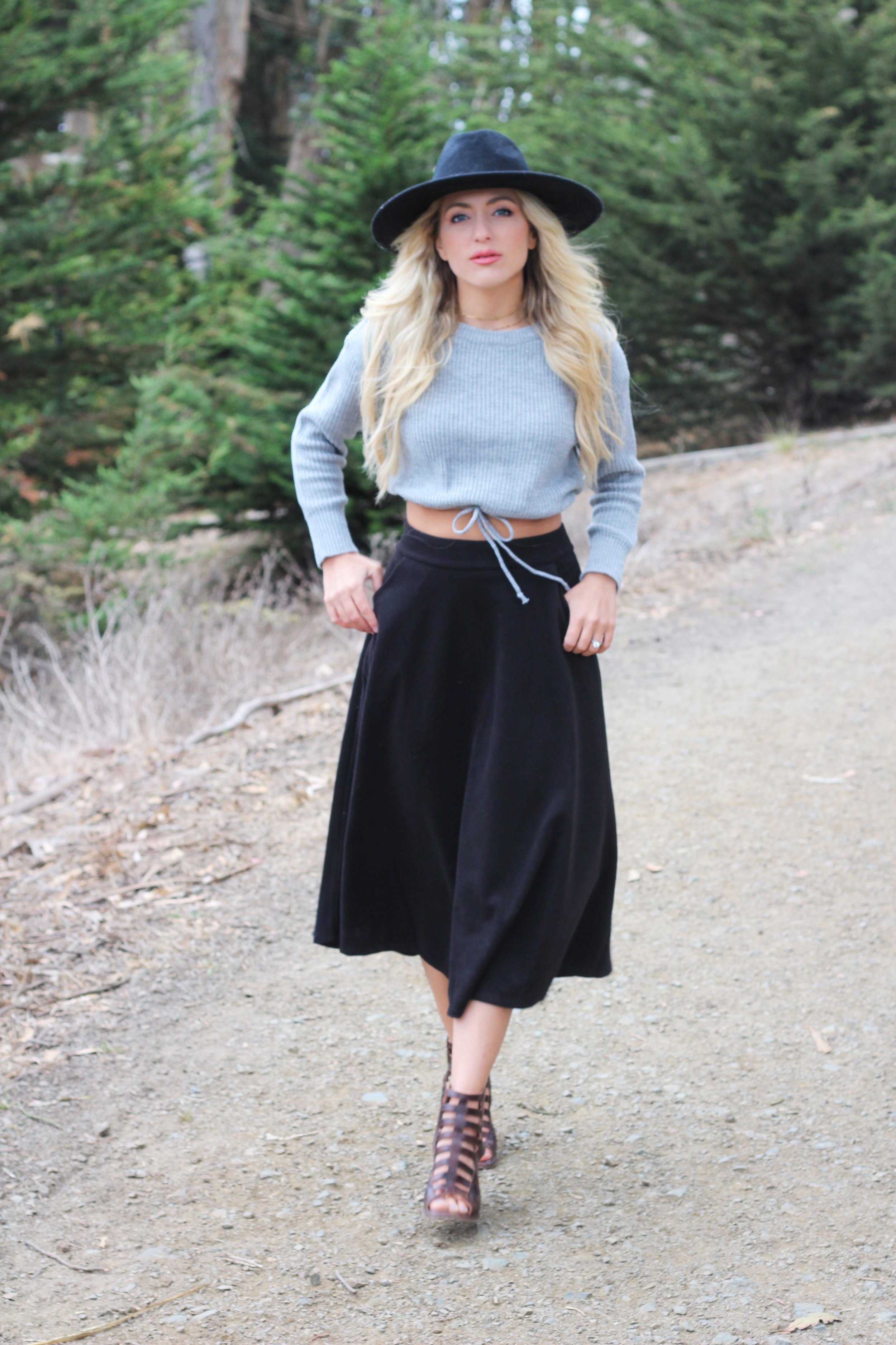 I've always found the midi length trend tricky at my height but the key to this look is some heels and a flirty edge. These full skirted midis from Zaful are adorable and shockingly flattering on. The only issue I have is that they tend to make me look shorter than I actually am. That's why I keep them high-waisted and always throw in a good heel. For the first look I took note from Northern California wine country and kept the colors neutral and the accessories a bit rustic. I absolutely loved pairing this modest cut skirt with something a bit sexier like this grey cropped sweater. Just a hint of skin modernized this look and kept it feeling California casual.
Shown in this look:
Shop similar items below:
Hello, World!
---
Trend 2: Pretty in Plaid + Midi Skirt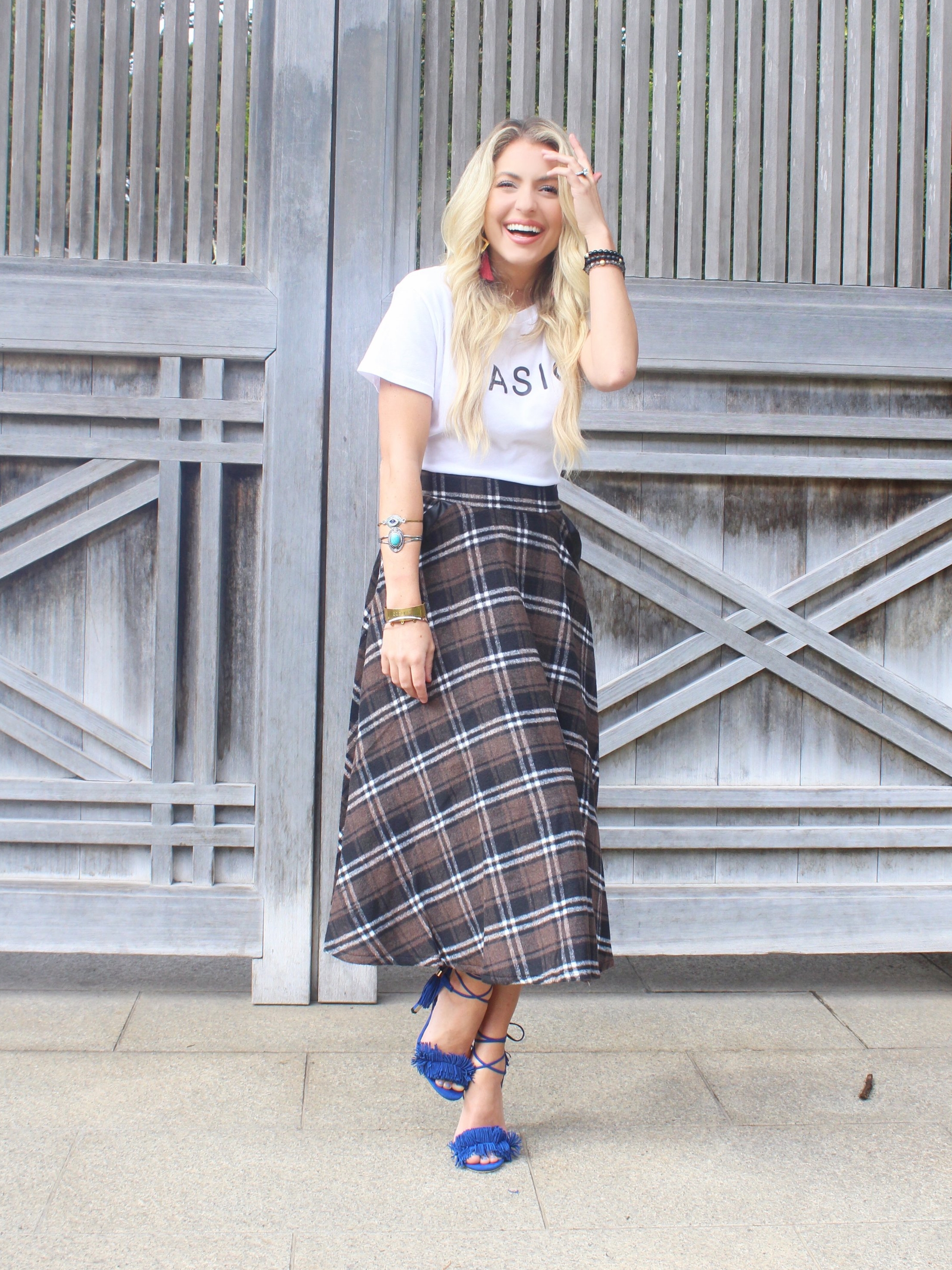 It's okay, we have all thought it before, plaid can sometimes make you look at bit like a librarian. Always one to step up to the challenge, I decided to make this trend extra difficult by combining plaid AND midi length. My solution to add some edge to an otherwise conservative look? Layer on the accessories, add a pop of color with a statement shoe and throw in one of my favorite graphic tees. The result? One touch Carrie Bradshaw, one touch Zoe Deschanel and I'm completely into it.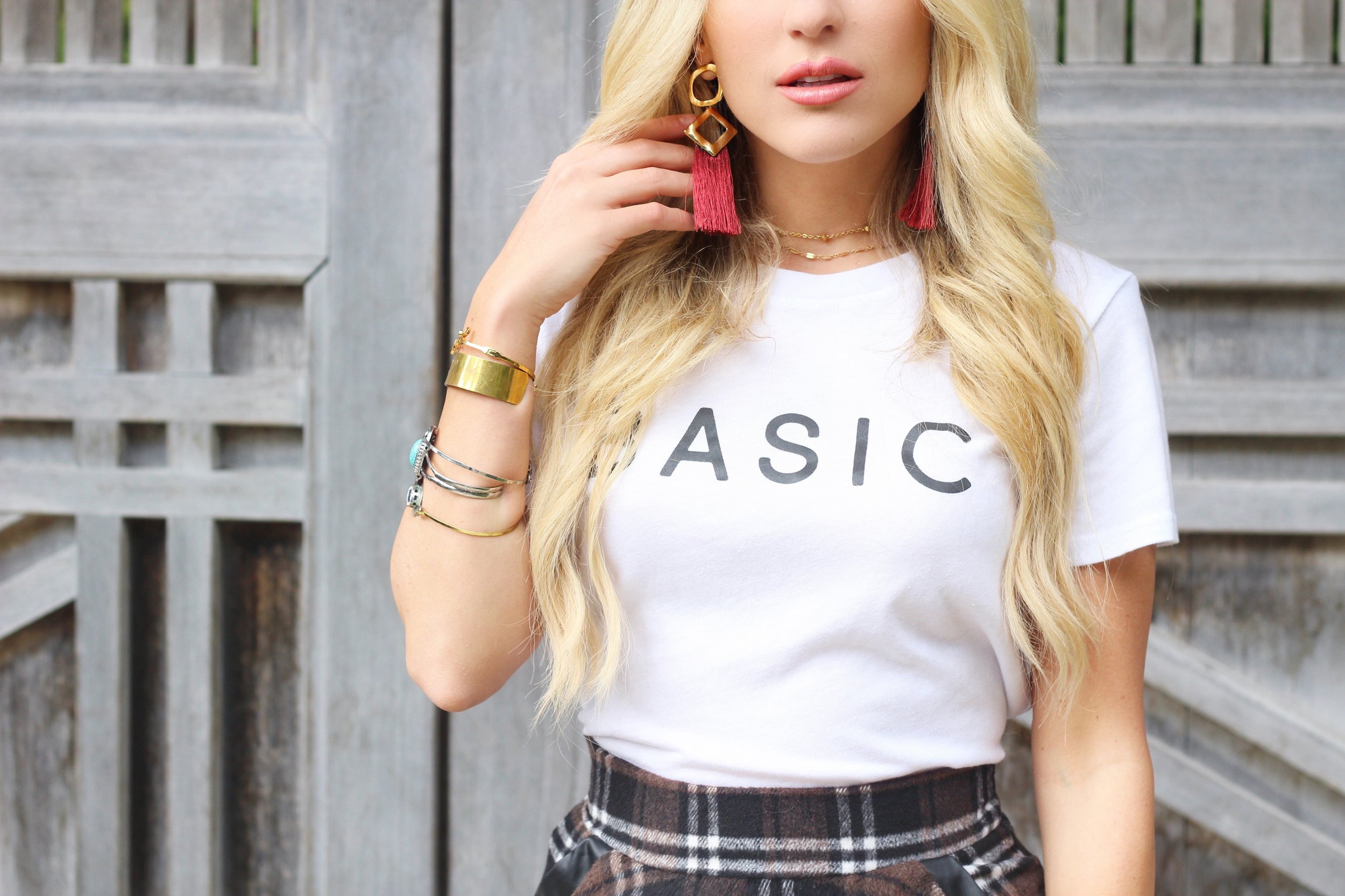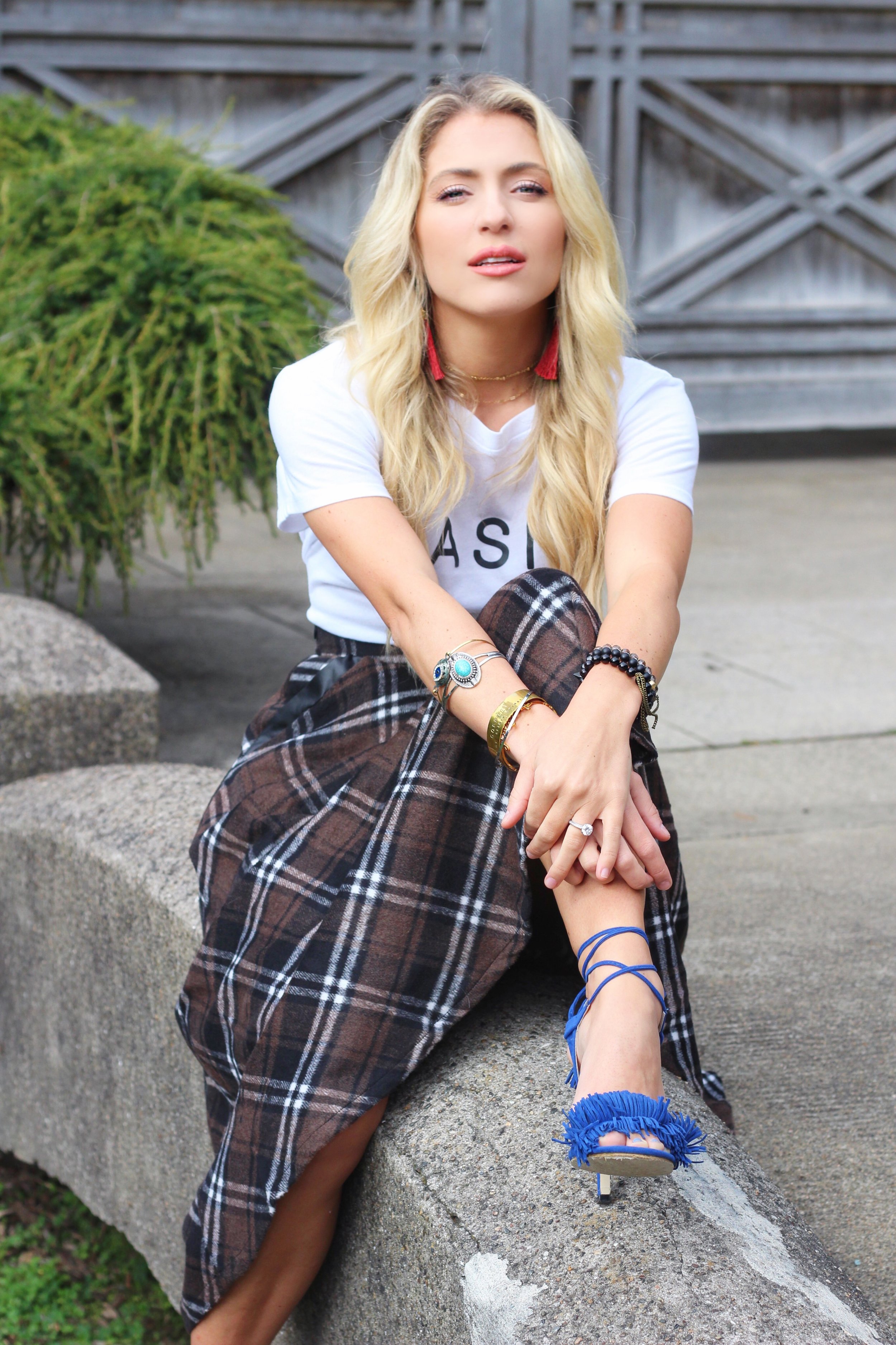 Shown in this look:
Shop similar items below:
---
Trend 3: Suede Mini Skirt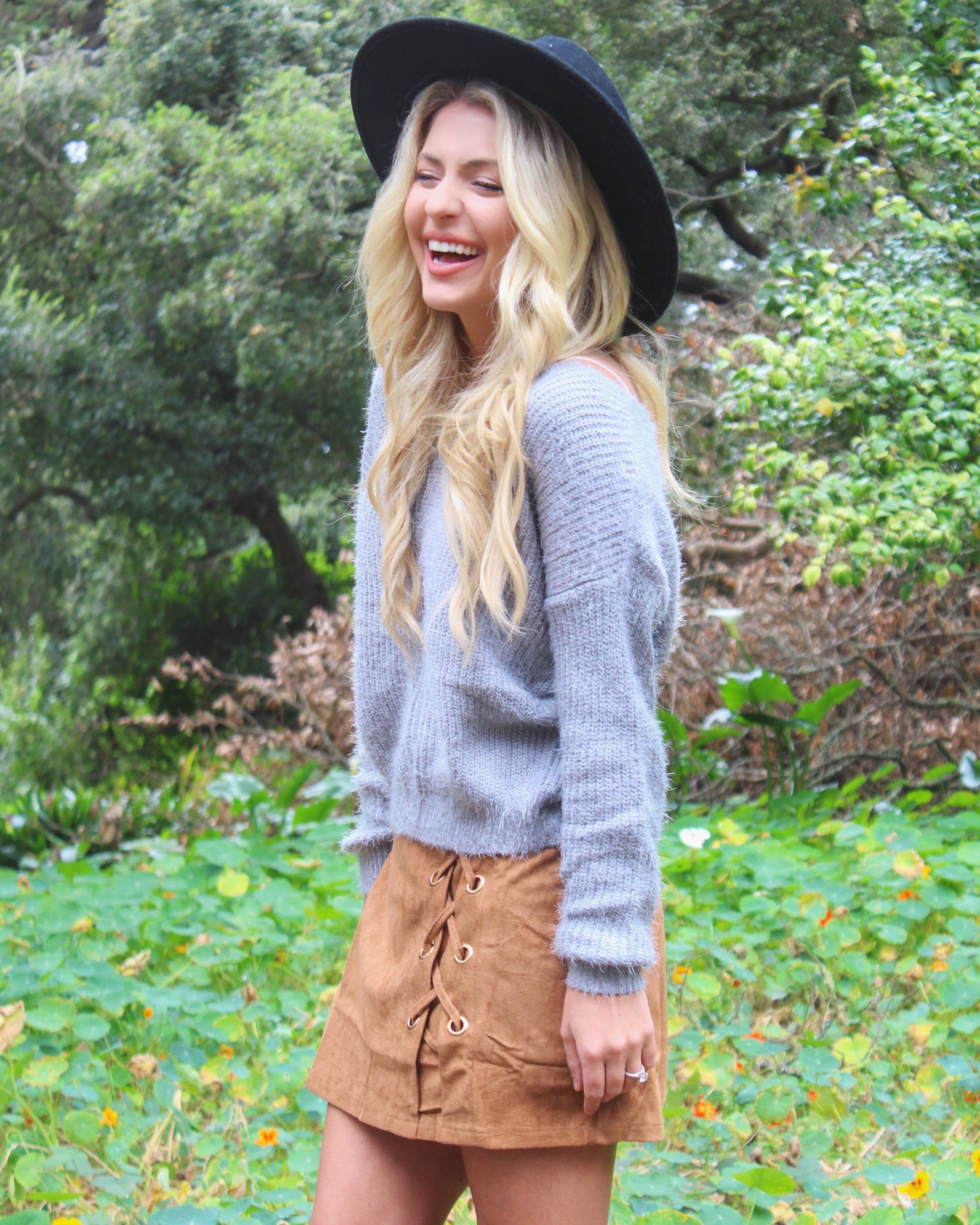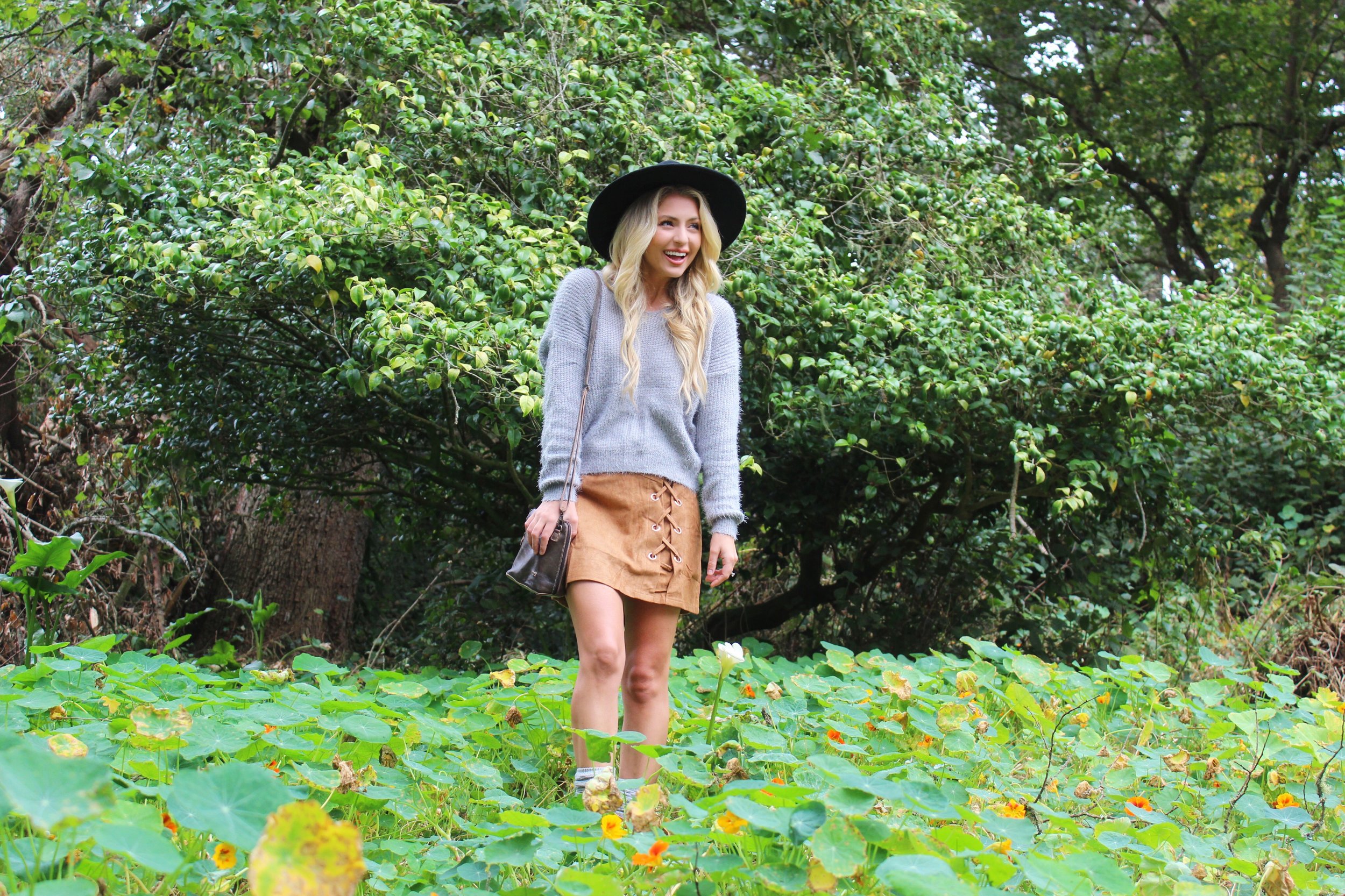 As you've probably noticed, mini skirts are a staple in my wardrobe. They have become a bit trickier to make seasonally appropriate with my move to Northern California and the much cooler weather. I absolutely love this trend and the lace up details of this sueded skirt and decided to pair it with textured knits to make it more fall weather friendly.
Shown in this look:
Wide Brimmed Hat
Shop similar items:
With love,