What I wore for a mid-week coffee date… a budget friendly OOTD for under $50.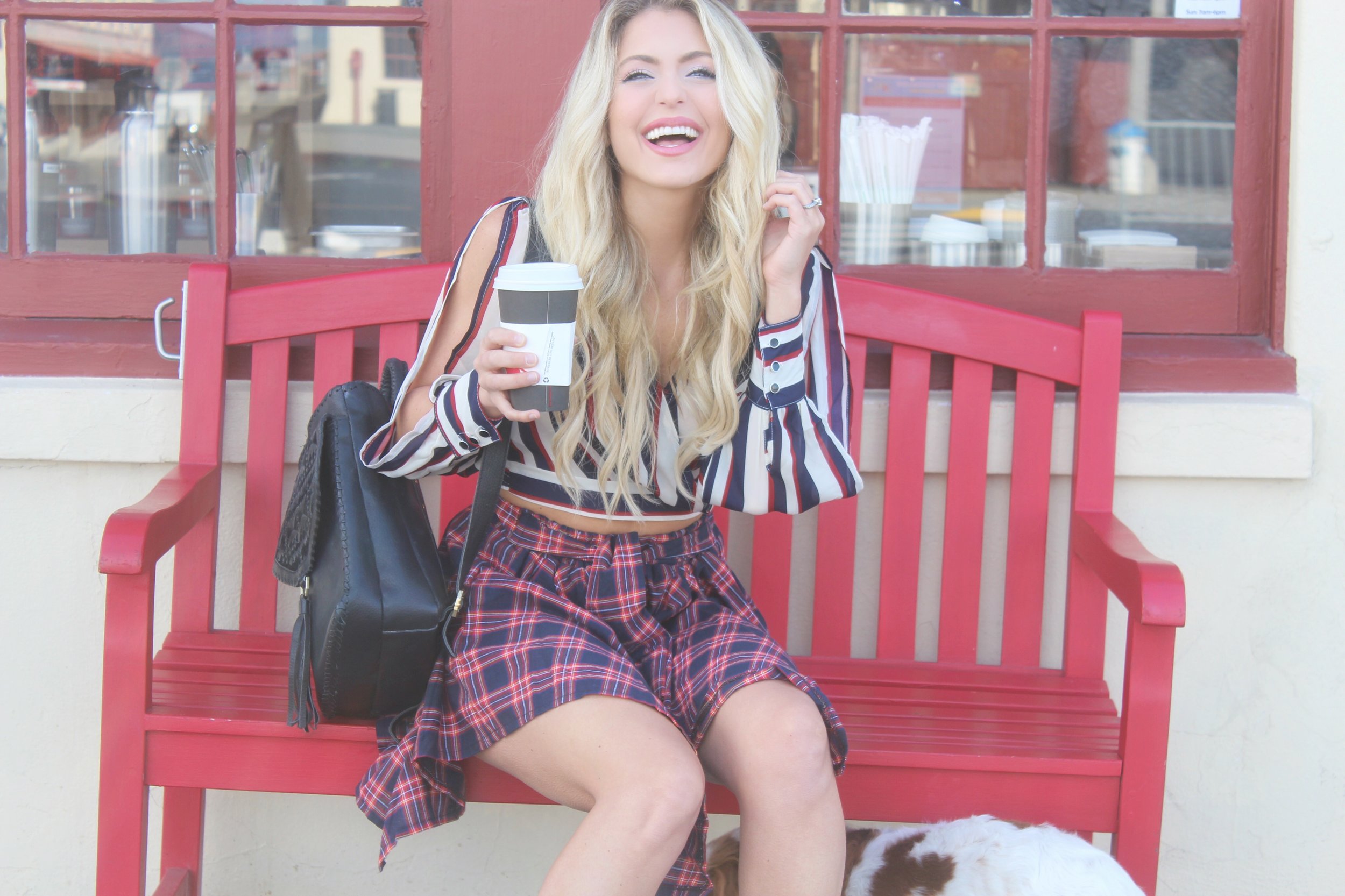 I received so much positive feedback from my last under $100 outfit-of-the-day post that I decided to highlight more of my budget friendly looks with you here on the blog. This was one of my favorite outfits I put together from Zaful this season. If you haven't visited their website head on over today as you can find so many cute deals on clothes that are trending right now. This plaid skirt has made it's way through my weekly rotation far more than I initially expected and is great for everything from date night to coffee dates. I especially loved pairing it with this striped blouse for a modern mixed print look and another styling alternative to the plaid trend I mentioned last week.
Shop this look
Plaid Skirt from Zaful $15.99
Striped Shirt from Zaful $15.17
Total: $31.16 + 10% OFF Zaful if you use my code: FASHION … Happy shopping!
Still want more? Shop alternative products…
With love, Chantelle
With love,