Fall '17 Trends Styled My Way
Here were are, talking about fall trends once again; and today I'm tackling multiple trends in just two looks. I know, I'm a bit of an overachiever. Some of my favorite key items this fall have been statement-making tops, asymmetrical cropped jeans, 70s throwback styles and my absolute favorite fall trend: luxe slippers. Once again, I've tried to make each of these trends my own by adding a bit of color, playfulness and California girl casual.
---
Trend 1: Statement Tops and Asymmetrical Cropped Jeans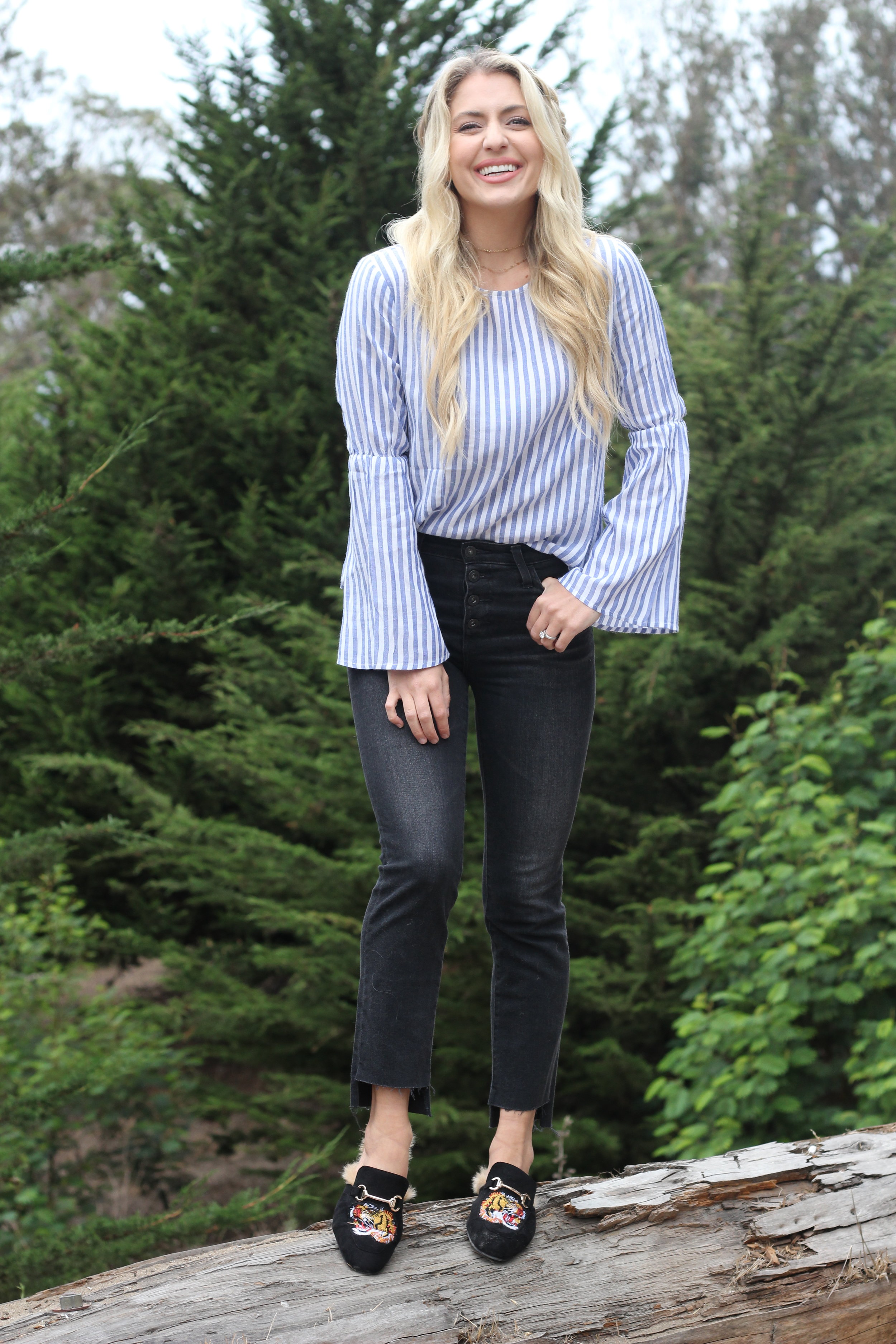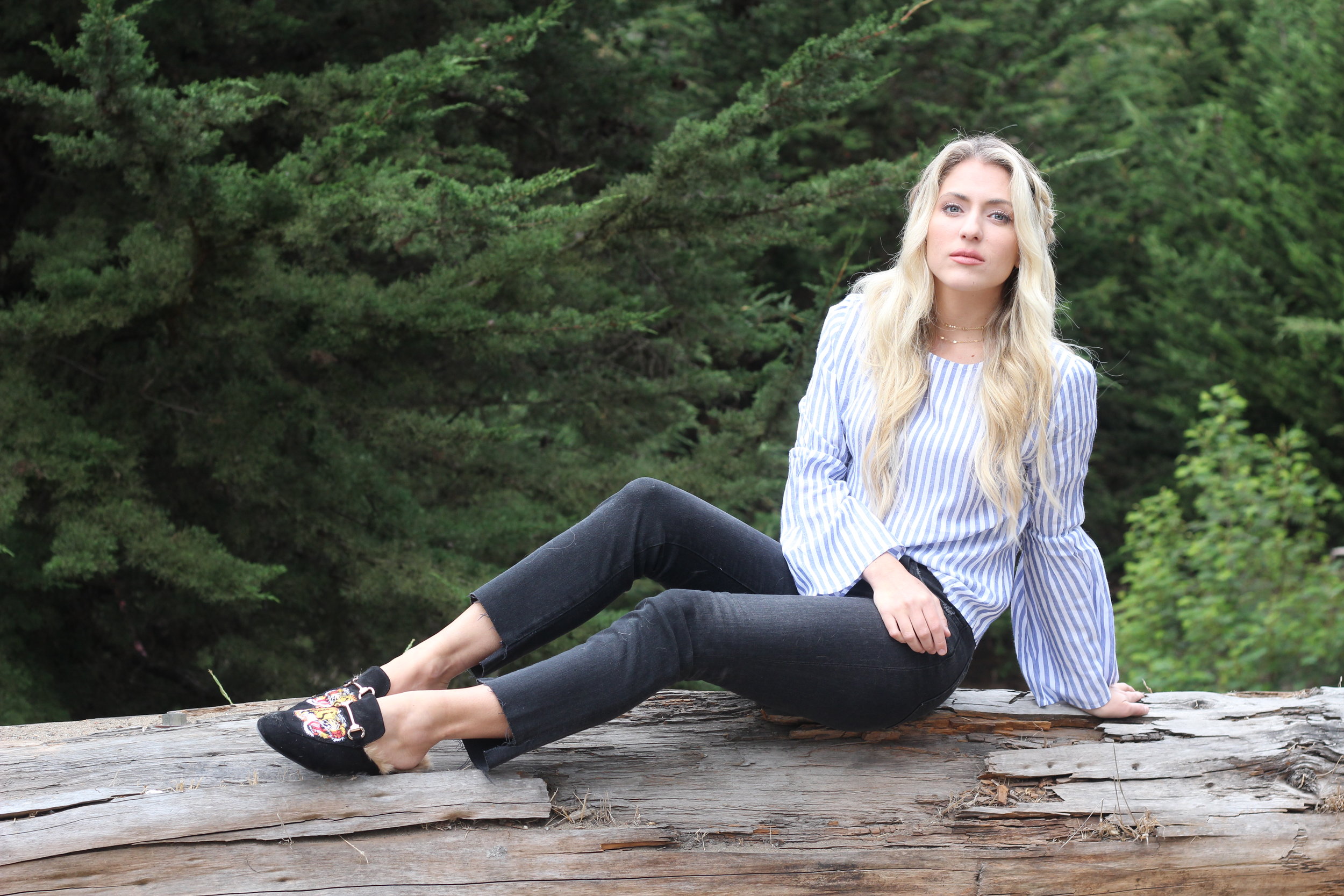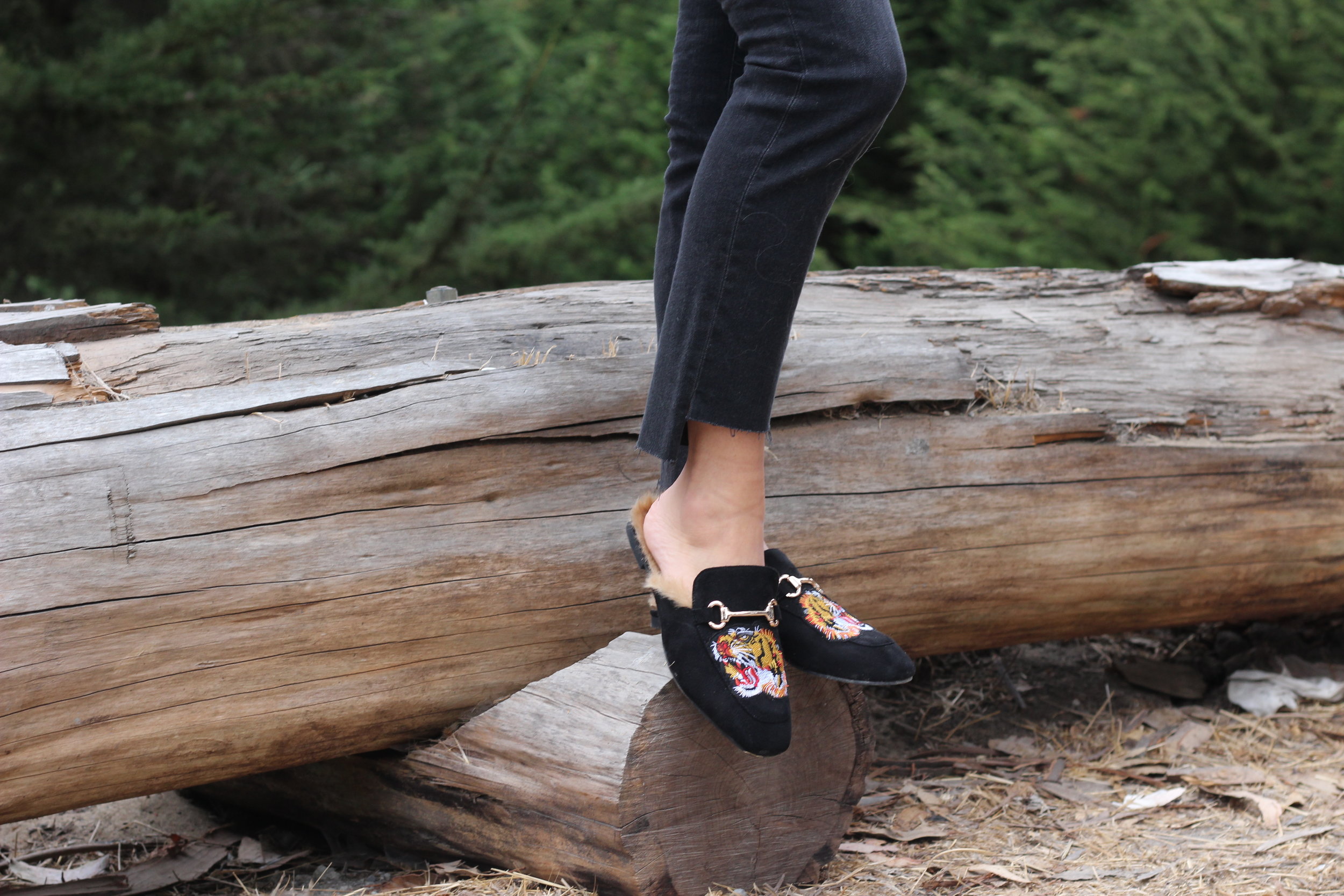 This outfit is so versatile which is one of the reasons I wanted to feature it. Not only can it be worn from day to night but it's also a fashionable alternative to my typical jeans and t-shirt casual attire. Now let's talk about these slippers which are so comfortable and have become a surprising staple in my fall wardrobe. I was shocked at how many compliments I've received since I've been wearing them, from men especially. My fiancé absolutely loves them and they add that necessary playfulness to this classic outfit. I also chose to pair these jeans with a statement-making striped shirt with giant bell sleeves. This shirt is such a great find at only $10.99. These cropped denim jeans by AG are so incredibly figure-flattering. Choosing a high-waisted pair denim adds the illusion of an extra few inches of height– which for those of us under 5′ 7″ is always accepted without complaint!
Shown in this look:
Shop similar items below:
---
Trend 2: 70s Chic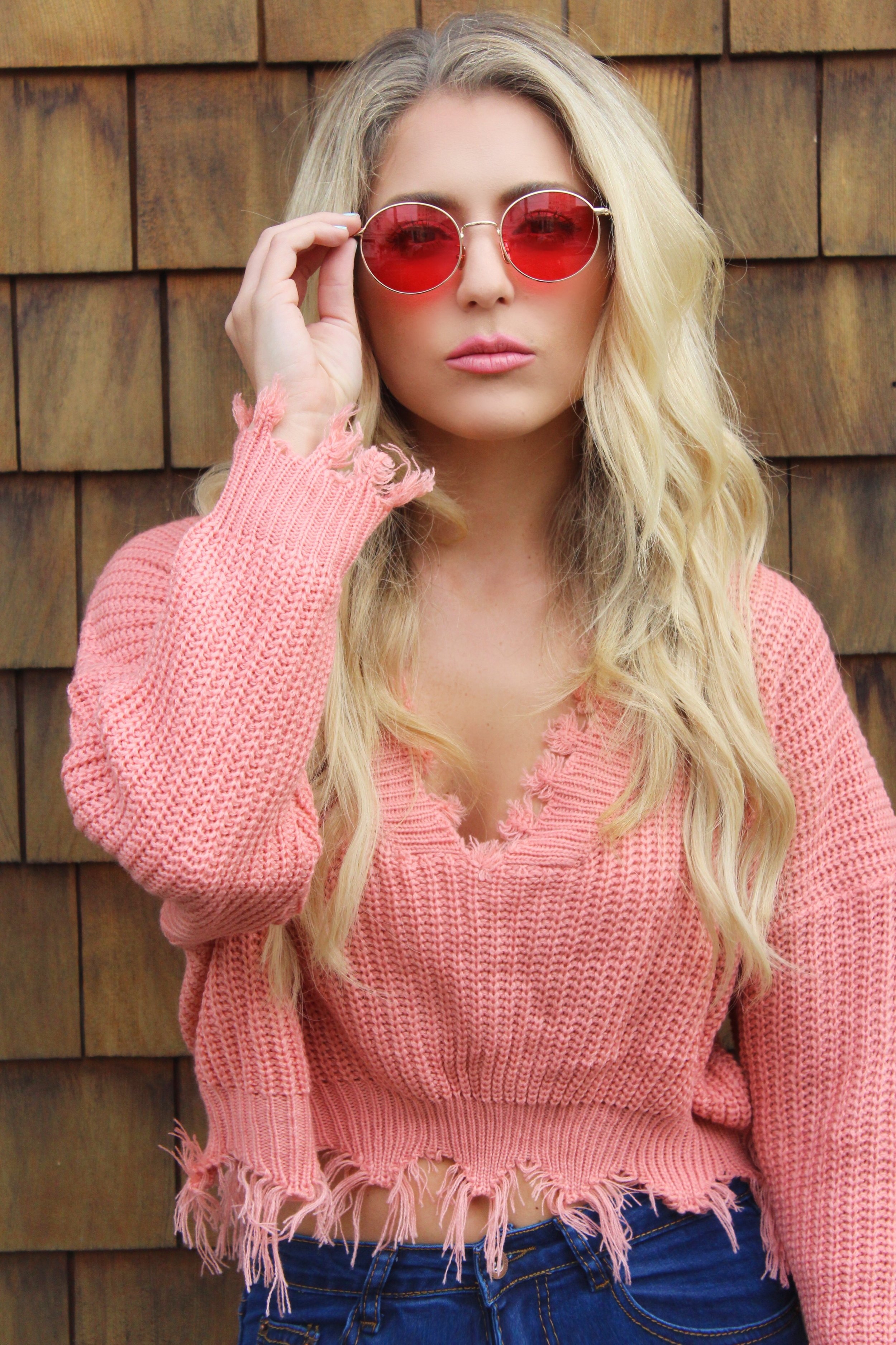 I love incorporating a good John Lennon inspired pair of sunglasses in my daily rotation for an ode to 70s style. I paired these bright pink Ray Ban shades with a cropped fringe sweater and simple high-waisted skinny jeans. I used a monochromatic color palette to help incorporate my love for color into this throwback look. It's also a fresh take on a classic trend.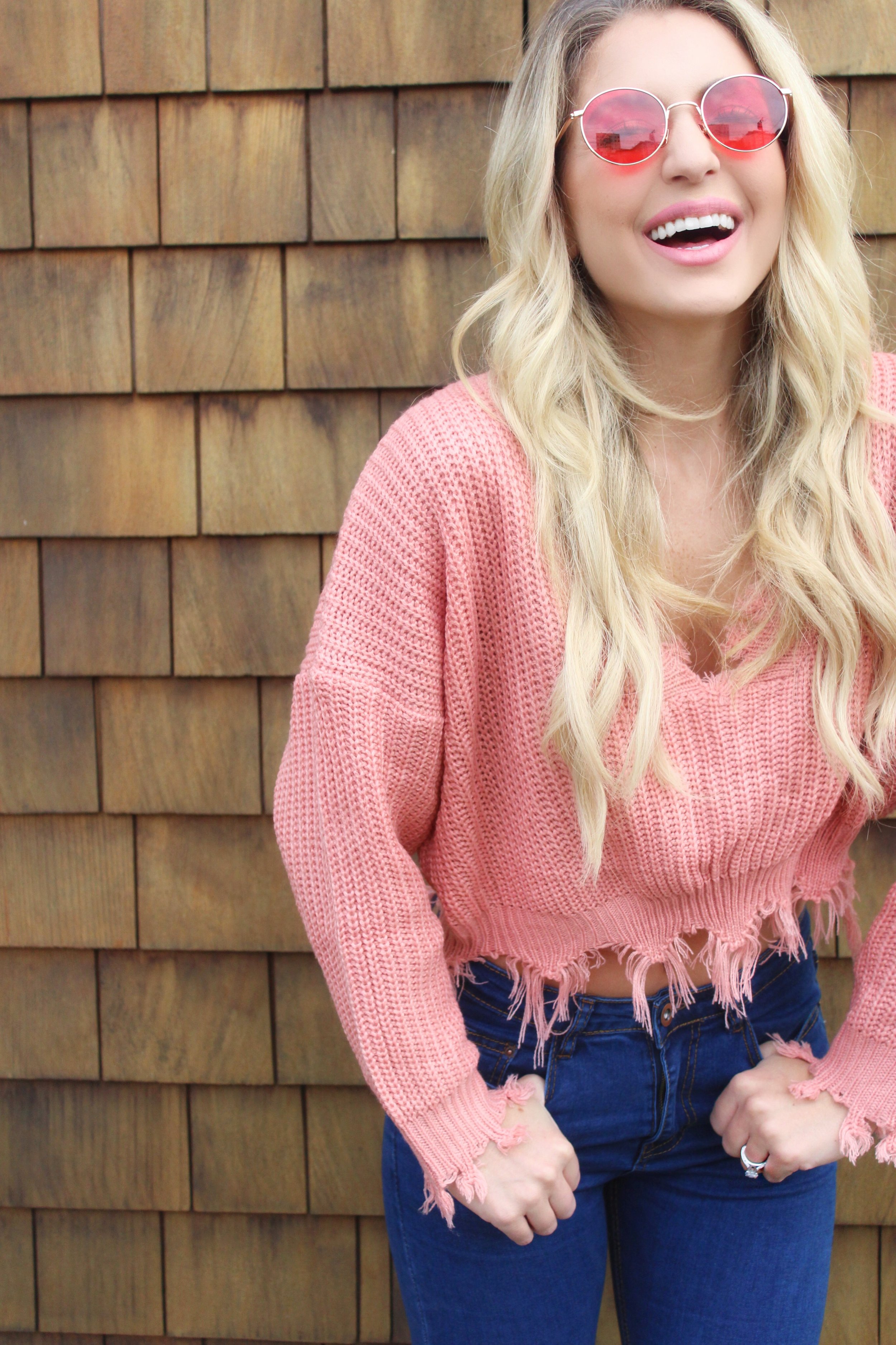 Shop this look:
High-waisted skinny jeans (Currently on sale for $16.25) USE CODE: FASHION for an additional 10% OFF
Cropped and fringed sweater in Pink (Currently on sale for $11.49) USE CODE: FASHION for an additional 10% OFF
Note that I love this fringe sweater so much that I have it two colors. Here is another outfit option with the grey version that you can find here.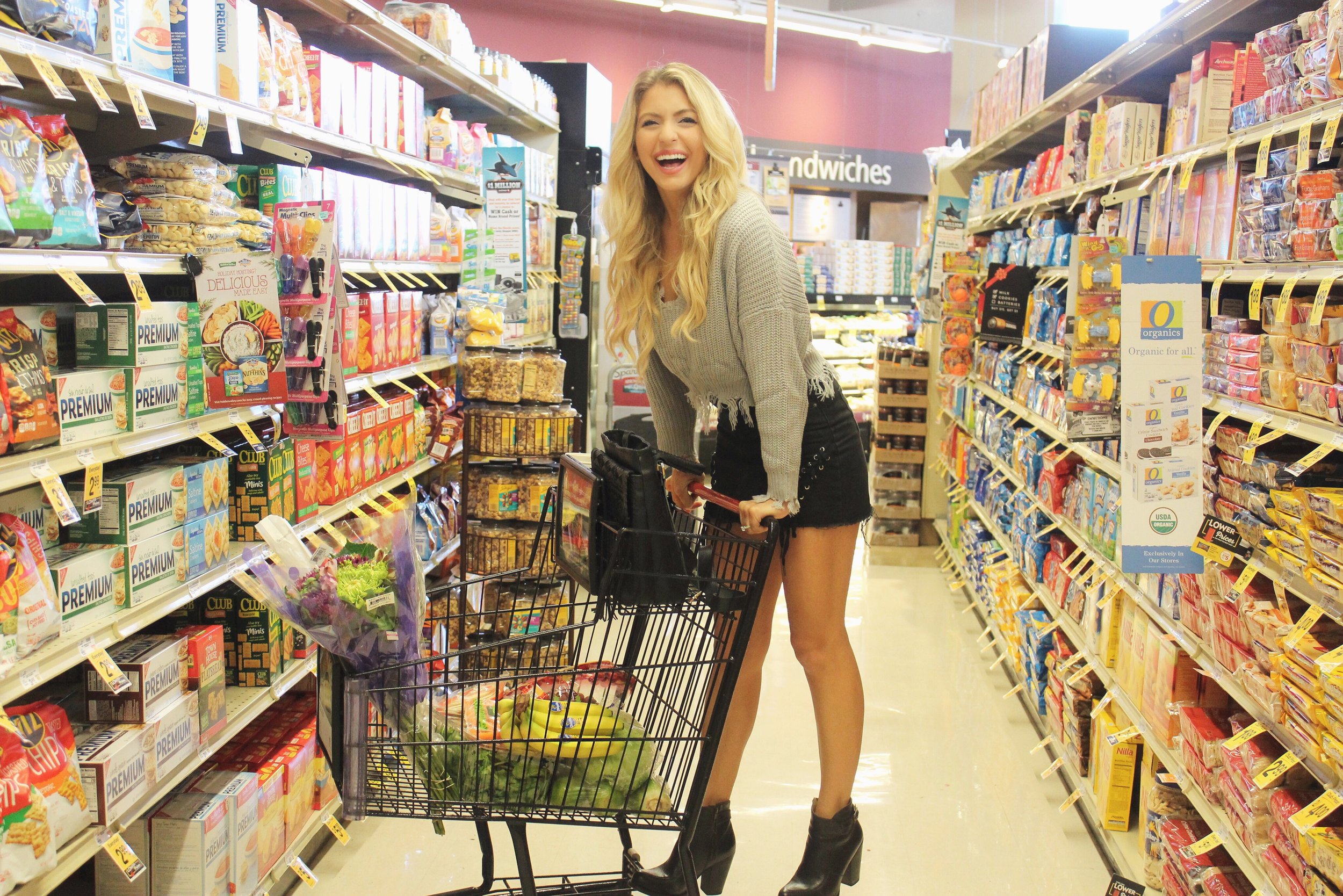 Shop similar items below:
LOVE 21 Distressed Boxy Sweater • LOVE21 • $22.90
Ray-Ban – Round-frame Gold-tone Mirrored Sunglasses • Ray-Ban • $180
Honey Punch Relaxed V-Neck Sweater In Distressed Rib Knit • Honey Punch • $48
Elizabeth and James Women's Mott Round Sunglasses • Elizabeth and James • $79.97
Melissa Mccarthy Seven7 Plus Dark Denim Jeans • Melissa McCarthy • $49

---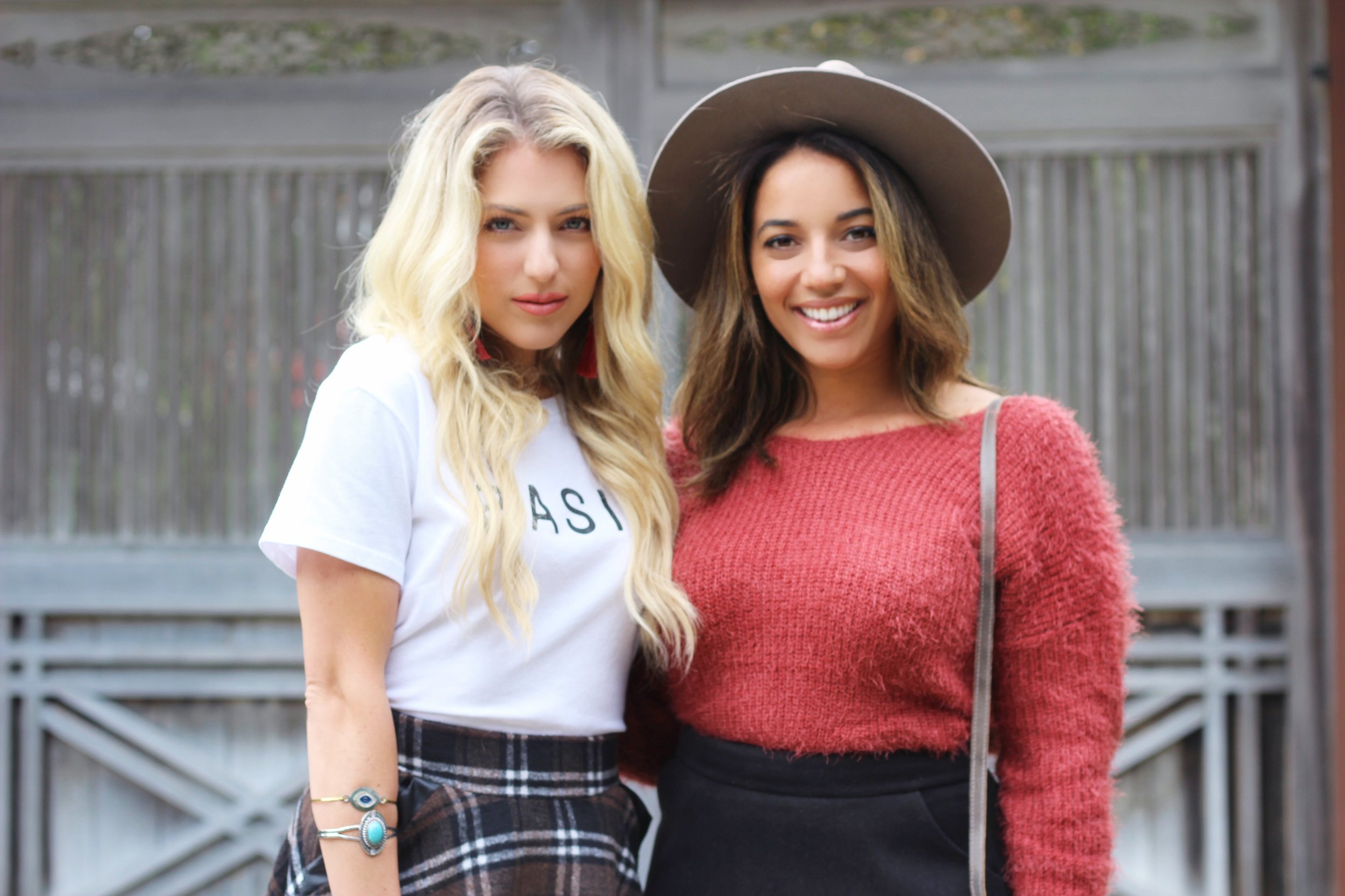 I always want to give a big thanks to Breana from Brilliantly Bre for helping take some of these photos because blogging is always more fun with buddies. So, what do you guys think about these trends, would you wear them? Which trend was your favorite and which new trend would you like me to try next? Leave your ideas and suggestions in the comments below!
With love, Chantelle
With love,