Who would have thought that heels could be built for comfort…
….but these heels from vionic combine support and style.
Also, let's talk about this white two-piece set from Swirl Boutique? I swear, they have the best selection of fun, trendy but versatile pieces. Swirl has mastered cool Cali-girl style. I picked up this tied crop top and matching mini skirt the last time I was in Orange County visiting my sister. I have been loving this tied crop top style for the last season or two and think it's such a fun, easy and sexy shape. This low neckline, however, definitely calls for some layered necklaces. I chose two necklaces with very special meanings. The first is a personalized vertical bar necklace from GLDN with my wedding date engraved on it. The second is a personalized moonphase necklace from Moonglow Jewelry with an image of what the moon looked like on the night that I got married. I really love that these necklaces each tell a similar story but don't necessarily match each other perfectly.
---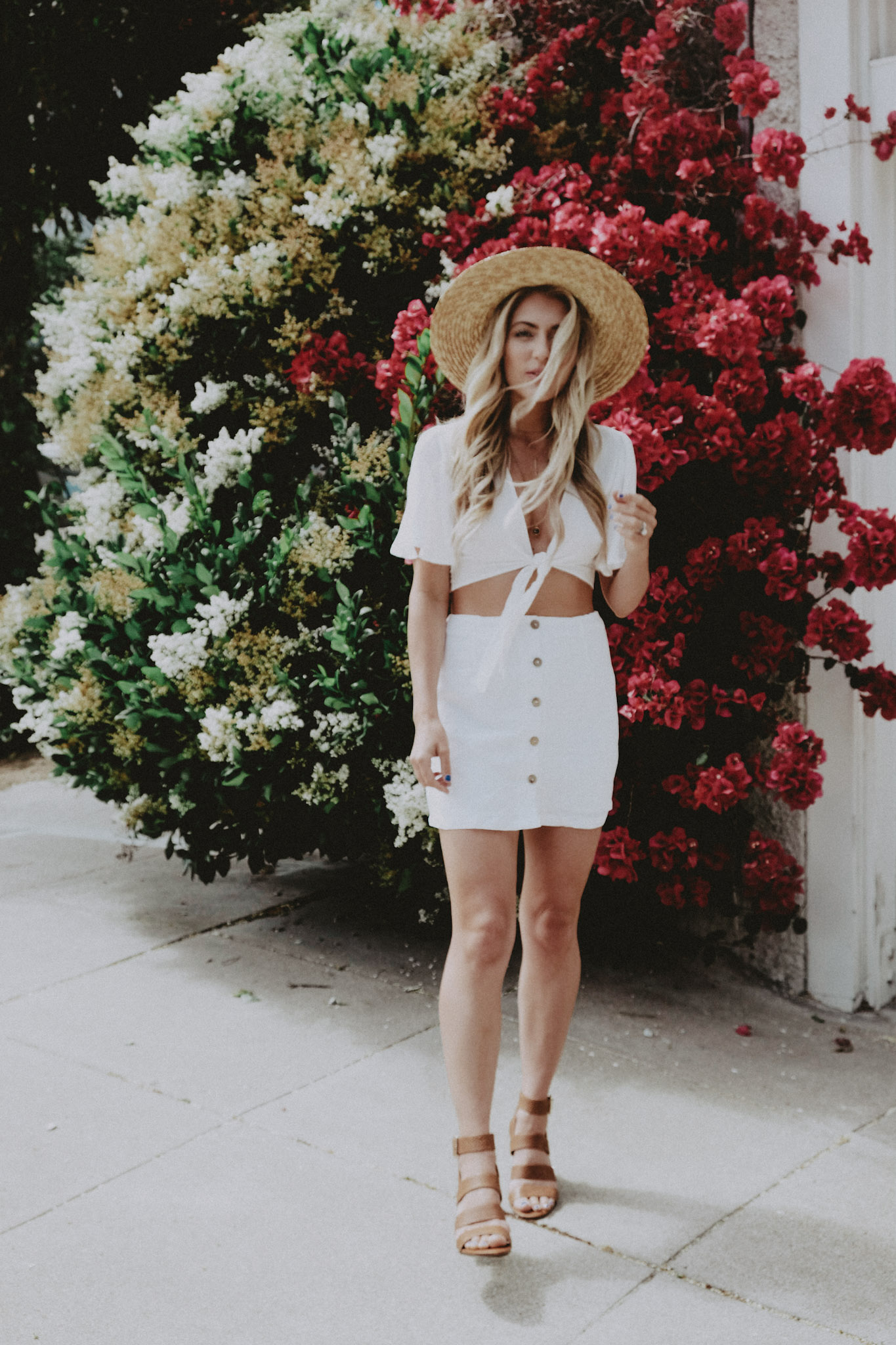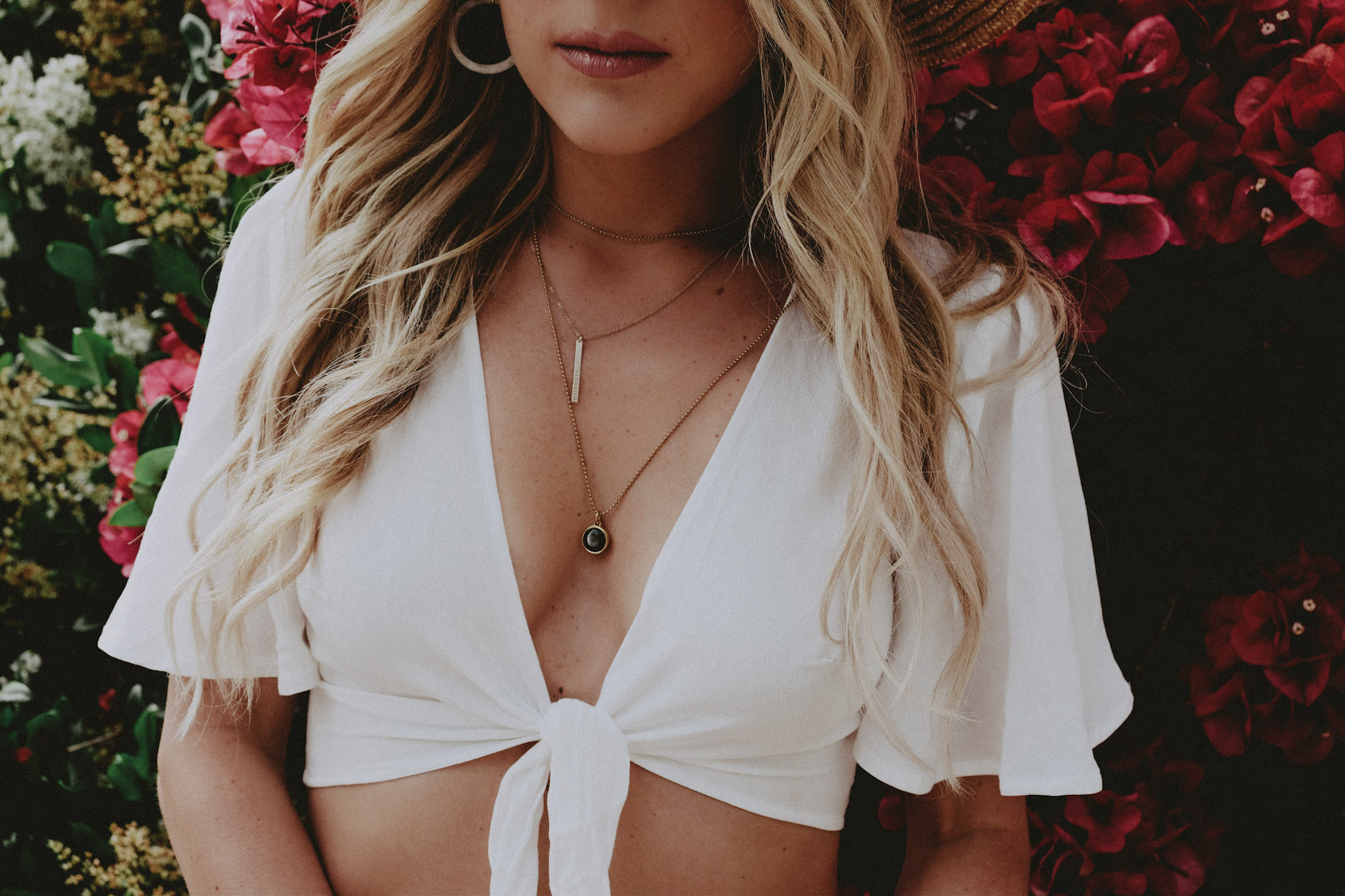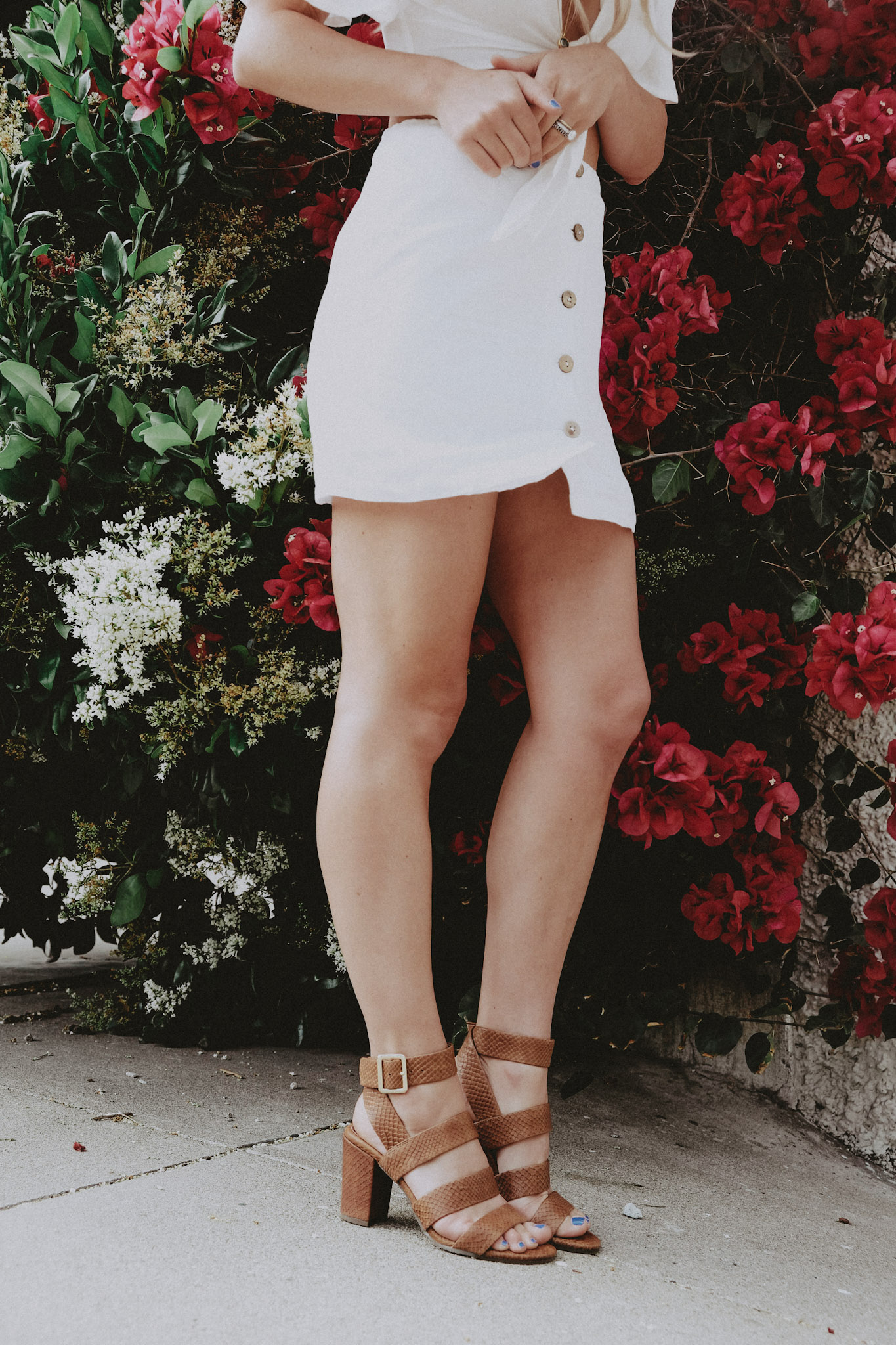 Now back to those shoes. I'm not exaggerating the comfort. I was really impressed with Vionic's fashion-forward styles. I've included a link to these specific shoes below as well as alternative options in my shopping guide. My hat is from Lack of Color (my go-to hat brand), you really can't go wrong with their classic designs. And last but not least… did you notice my bright blue toes?
Alright guys, what do you think? What's more important style or comfort? Do you have a favorite personalized piece of jewelry? Let me know in your comments below.
With love,
Chantelle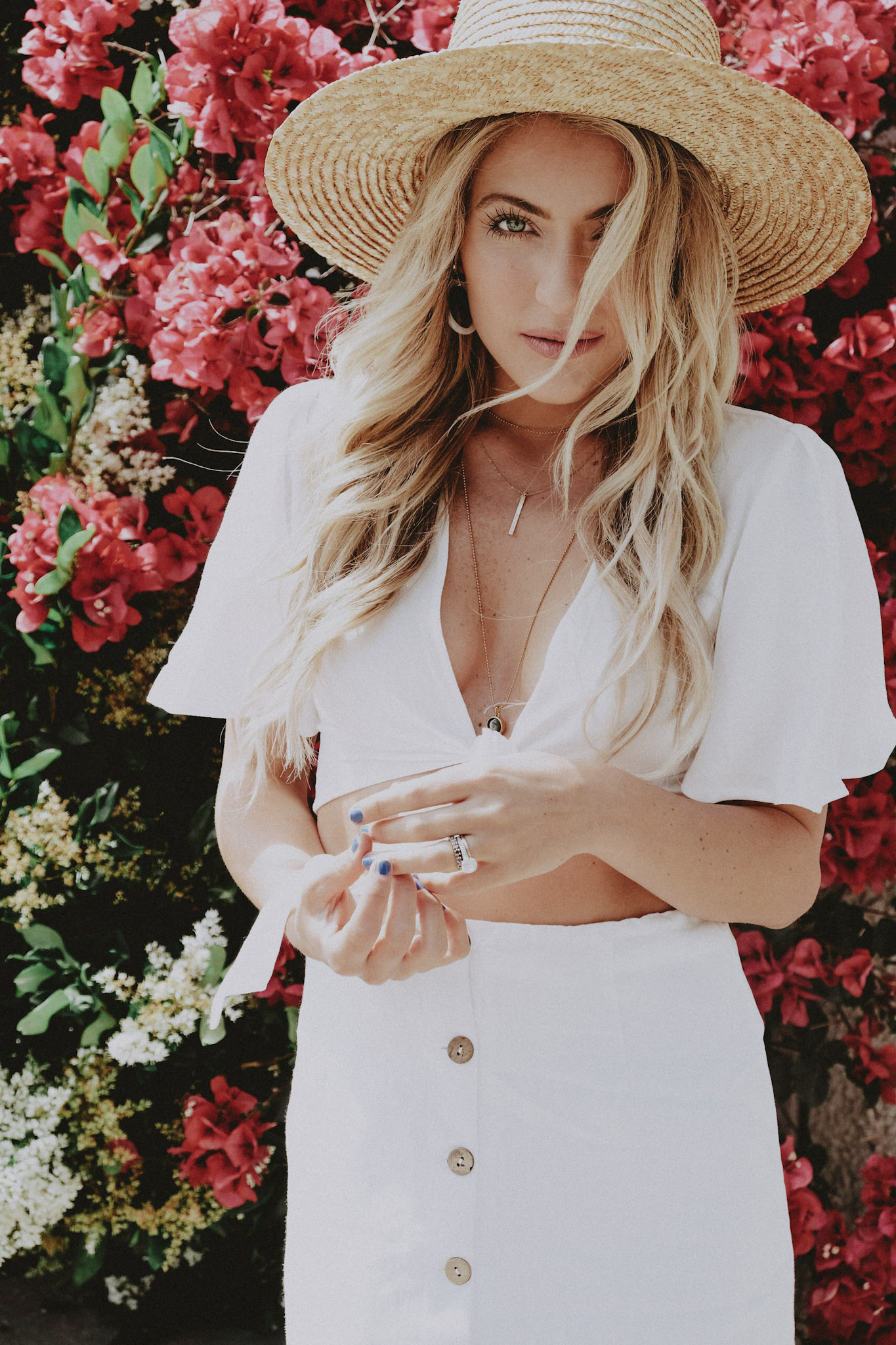 Shopping Guide:
With love,