All you need is some sunshine,
some Philz coffee and a sundress from Swirl Boutique…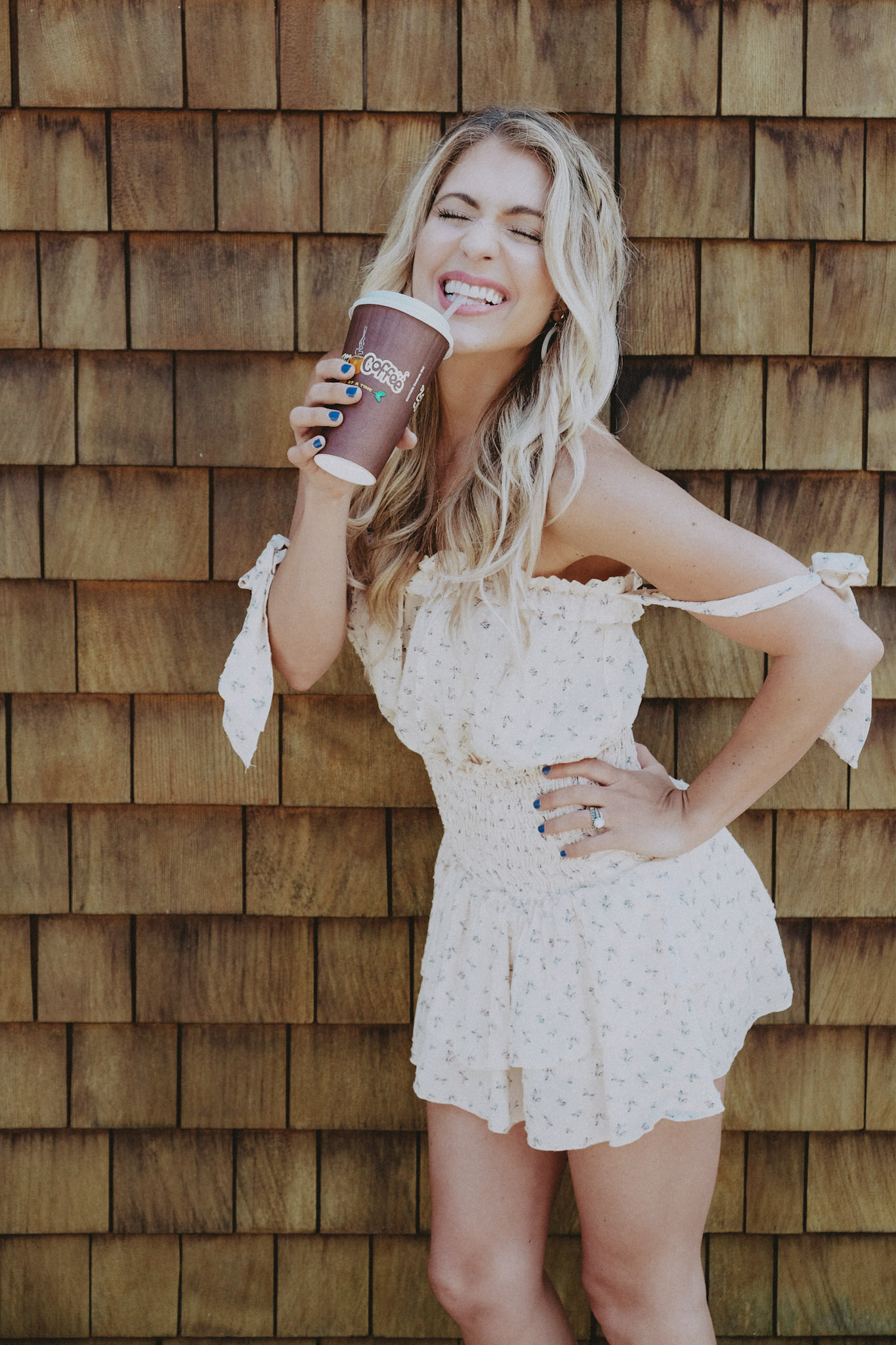 Summer days call for a cotton sundress …
This printed mini dress from Swirl Boutique was a great choice for a hot summer day. I love the simply, delicate print of the cotton which felt flirty and feminine as well as the flattering waistline. I accessorized this look with my personalized necklace from GLDN and my favorite weekend morning accessory… a Philz Coffee iced mint mojito. If you haven't had one of these babies you really need to head down to your nearest Philz and order one pronto. You may even catch a glimpse of me and Prosciutto waiting in line.
Want to recreate this look? Check out my shopping guide below for some of my favorite cotton sundresses.
With love,
Chantelle
---
Shopping Guide:
With love,