Girl, you better "werk"…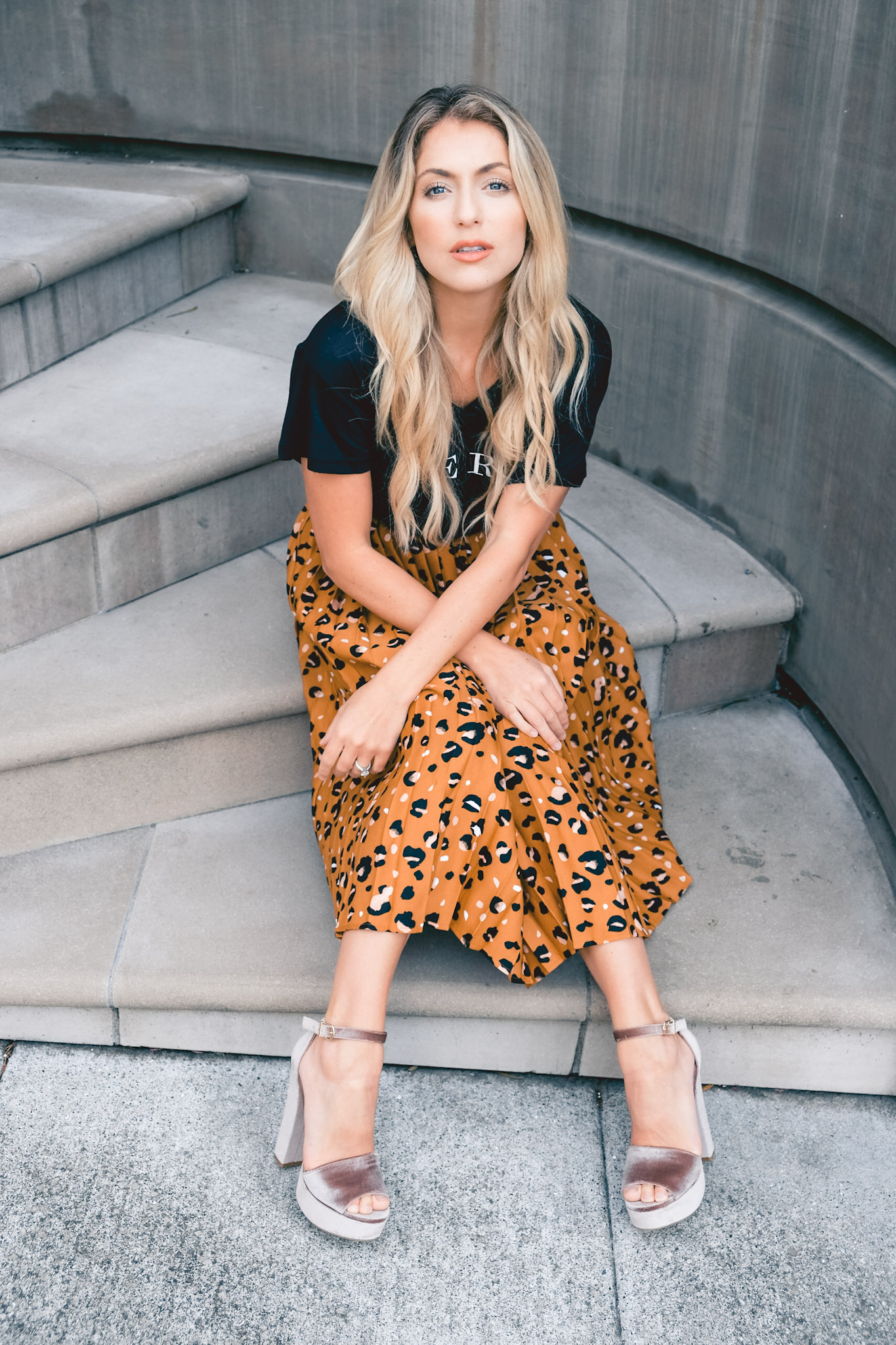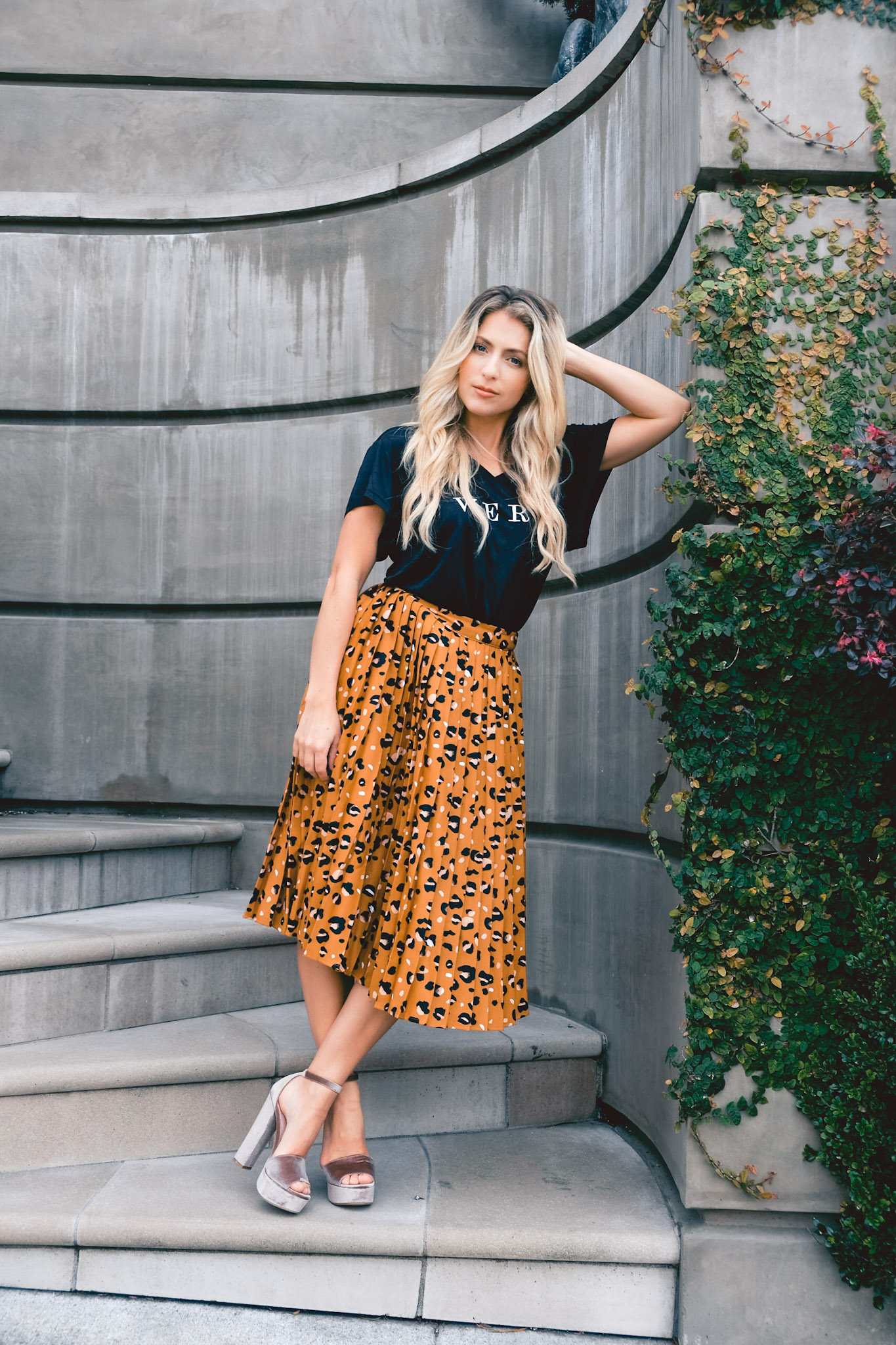 ….when your work uniform is jeans and tees, how do you dress it up for the occasional meeting?
I feel really lucky that I usually work from home (if I'm honest, usually in my pjs). BUT, I wanted to find a fun way to jazz up the normal 9-5 casual work outfit! By throwing this skirt in your bag, you can head straight over to date night from work 😉 or if you're like me and work from home, it's a great outfit for a more casual meeting. Either way, I'm obsessed with the print of this Cara Loren skirt (similar here)!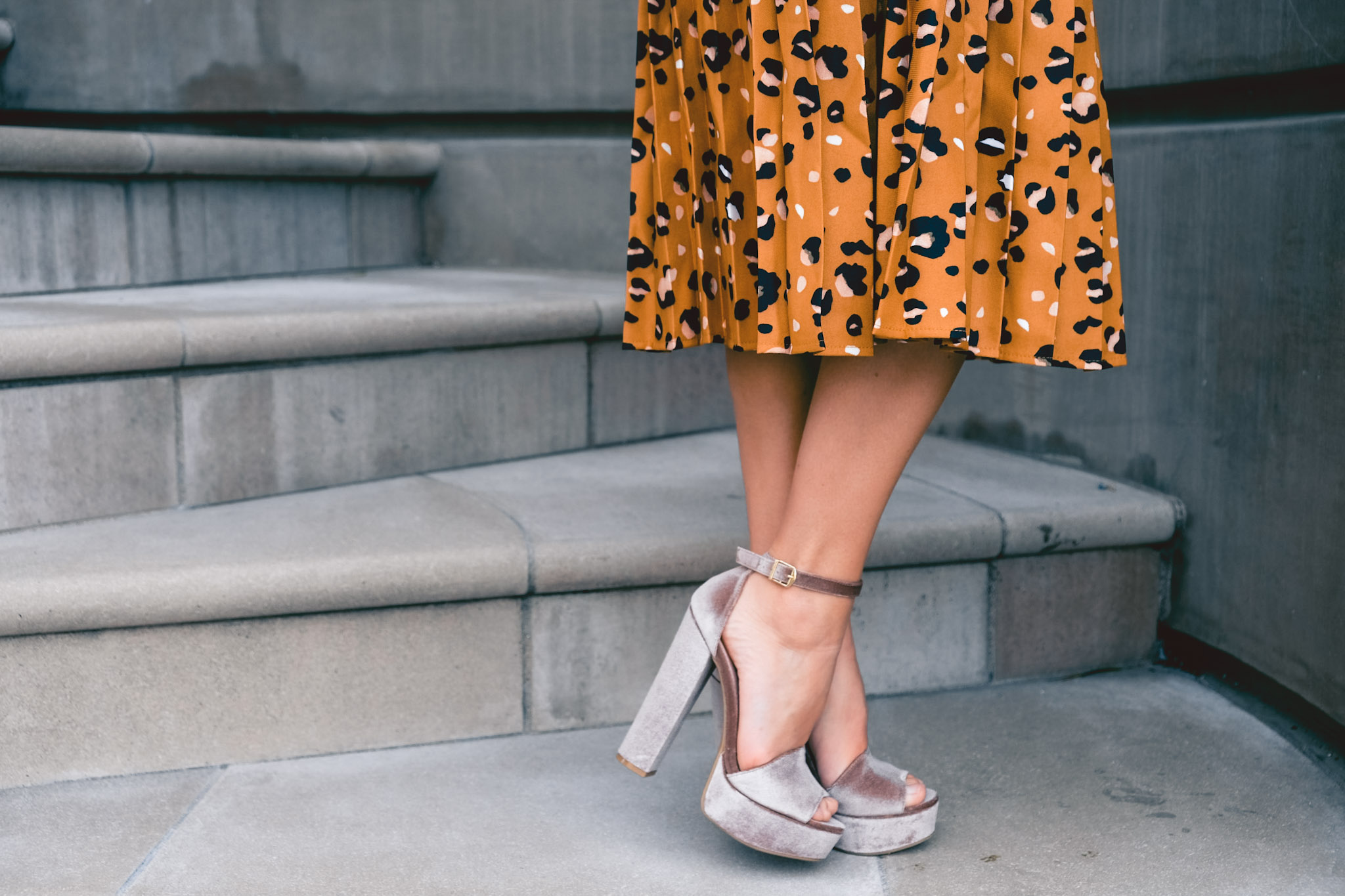 I've been loving midi length skirts this year, and am surprised at how flattering they can be on my 5'5″ frame. Of course, a good pair of platforms never hurt to add some height. I paired this Cara Loren pleated animal print skirt (similar here) with my favorite heel of the moment by Chinese Laundry. This rose metallic color has been shockingly versatile in my wardrobe and almost acts as a neutral when paired with the right color combinations. Now let's talk about this tee (also by Cara Loren), I'm not one to take myself too seriously — as I'm sure you can tell — which is why I absolutely love this "WERK" graphic tee. What better way to put on your Boss Babe face than by wearing a powerful graphic tee?
Check out some of my other favorite tees in the shopping guide below.
With love, Chantelle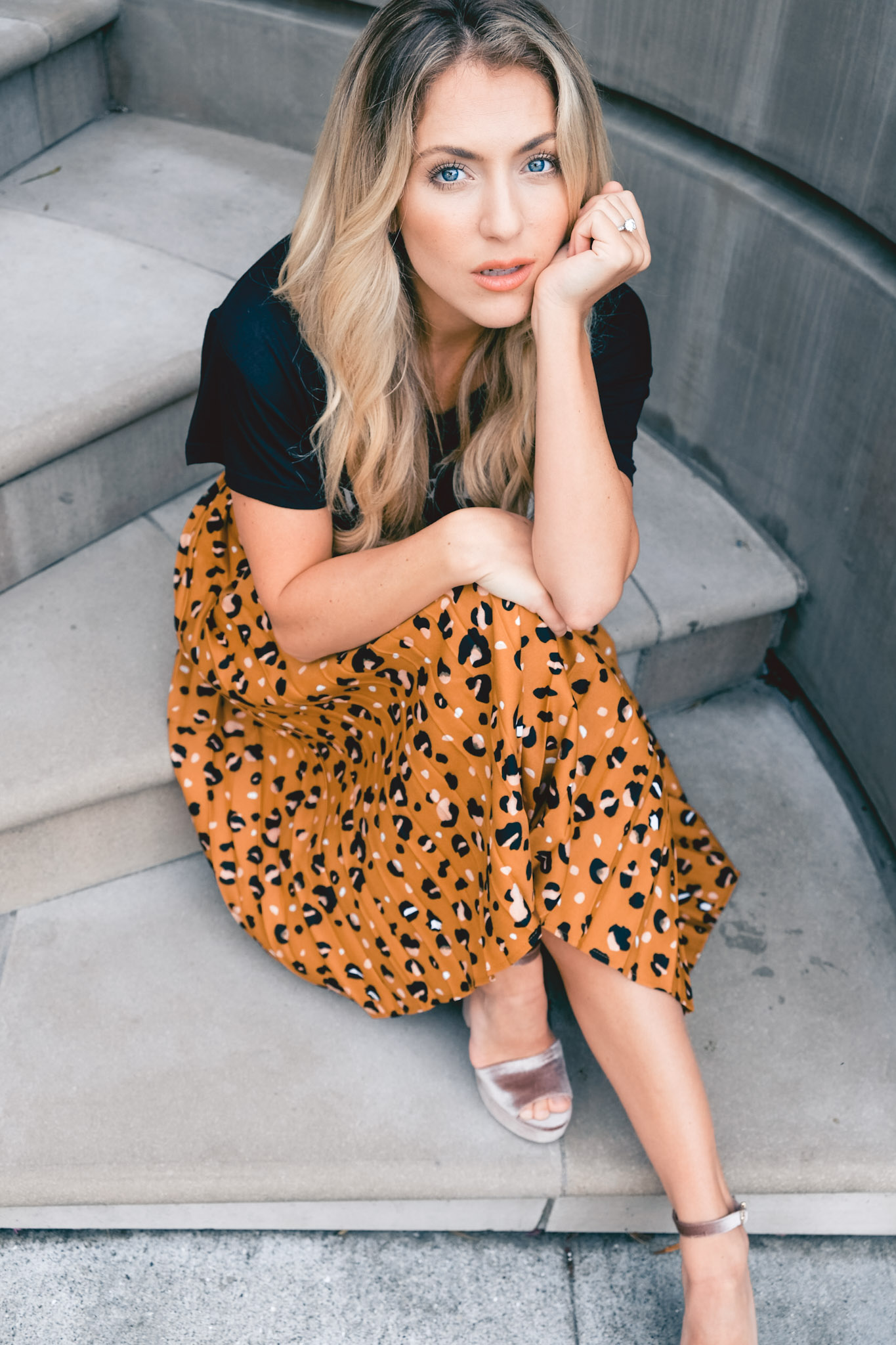 Shopping Guide:
With love,