A bohemian maxi with just a little extra…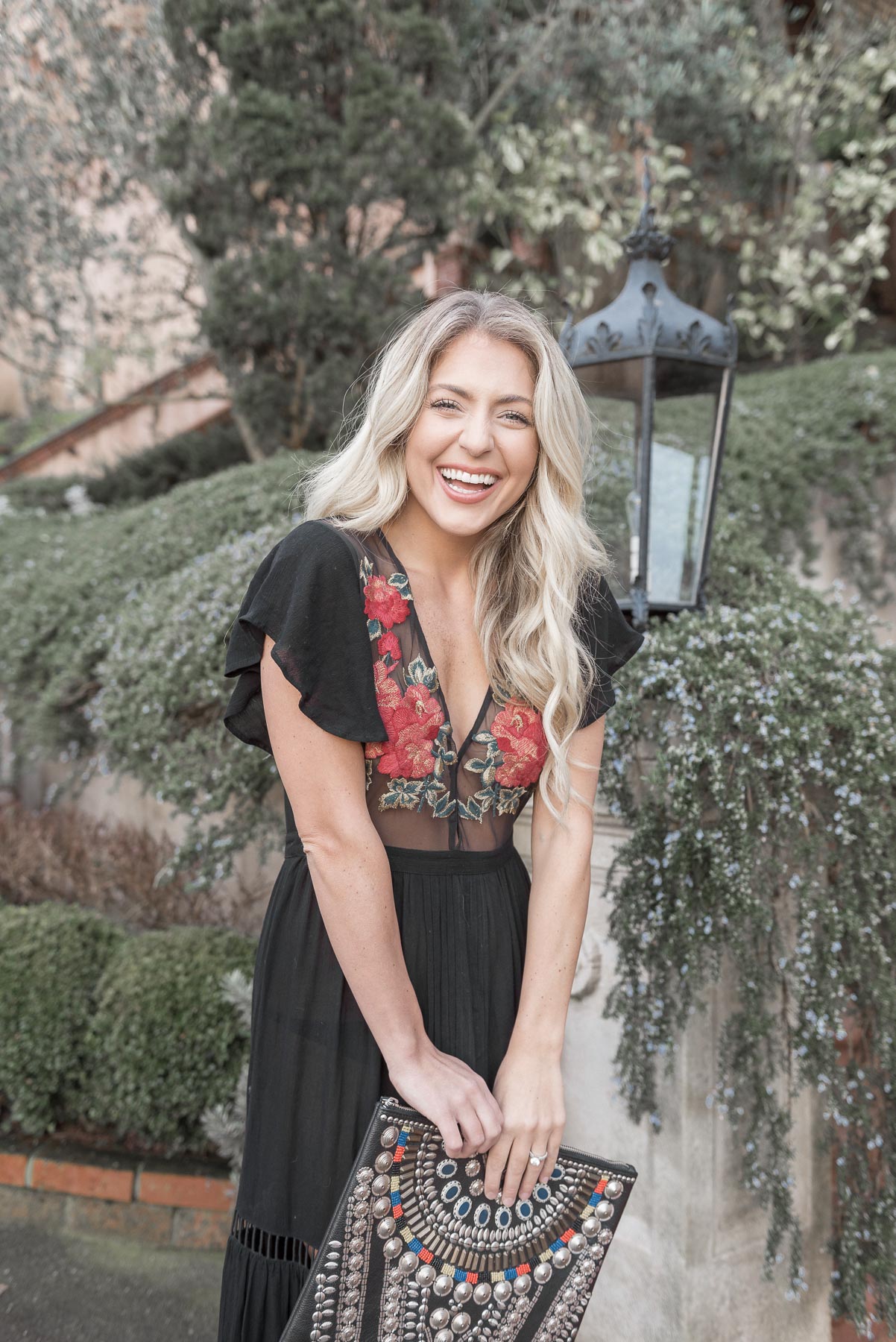 You all know that I love a great maxi dress…
I live in them!!! So, I was thrilled when I found this maxi dress by Cleobella. It's a great day or night V-day date outfit, and I love the cleverly placed florals 😉 Cleobella can do no wrong in my eyes though!!! …hence why I paired it with their clutch. Regardless of what you wear this Valentines Day though, I hope you feel sexy and loved!!!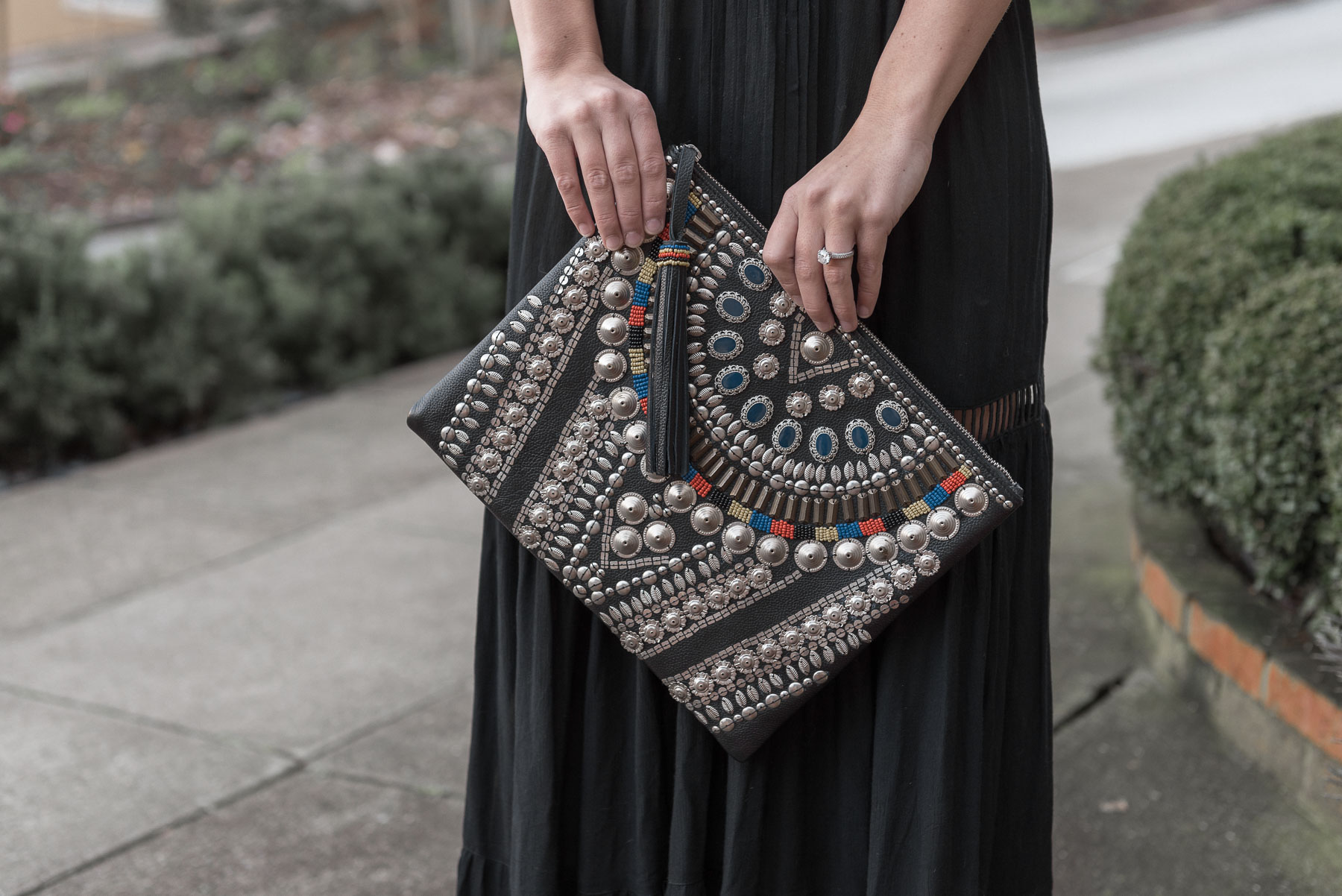 The bodice of this dress is so beautifully detailed that I chose not to over accessorize it and simply let the neckline do the work for itself. I paired it with a maroon suede heel by Sam Edelman and this oversized embellished clutch by Cleobella.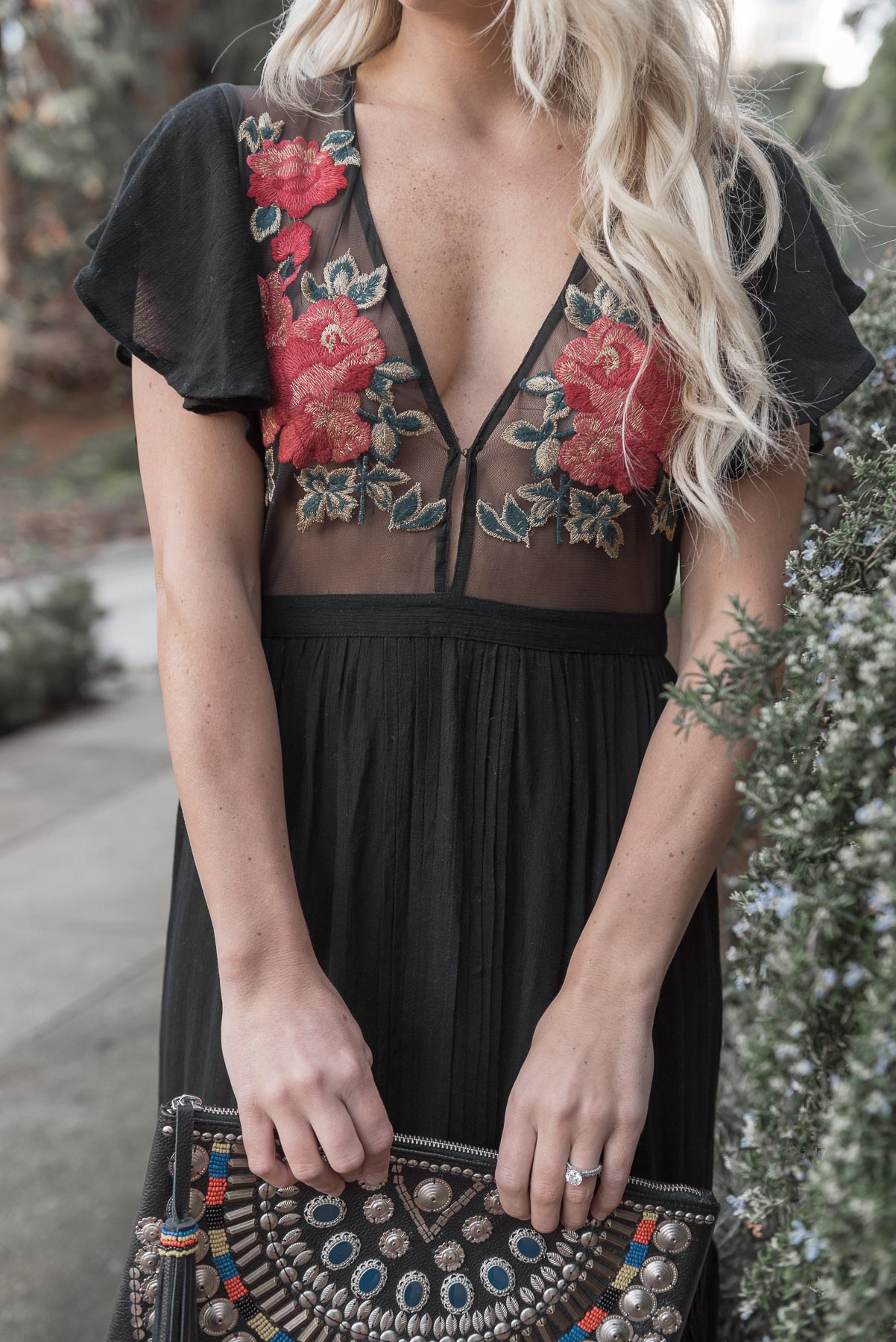 This outfit was originally posted on one of my favorite blogs, Advice from a Twenty-Something, my super cool girl crush Amanda Holstein's blog. She asked me to be a guest collaborator on her blog once a month (woohoo). If you want to check out our blog post on her site you can read more here. In the meantime, enjoy my shopping guide below with not only these exact items but my higher and lower priced alternatives so you can recreate a similar look that's all your own.
With love, Chantelle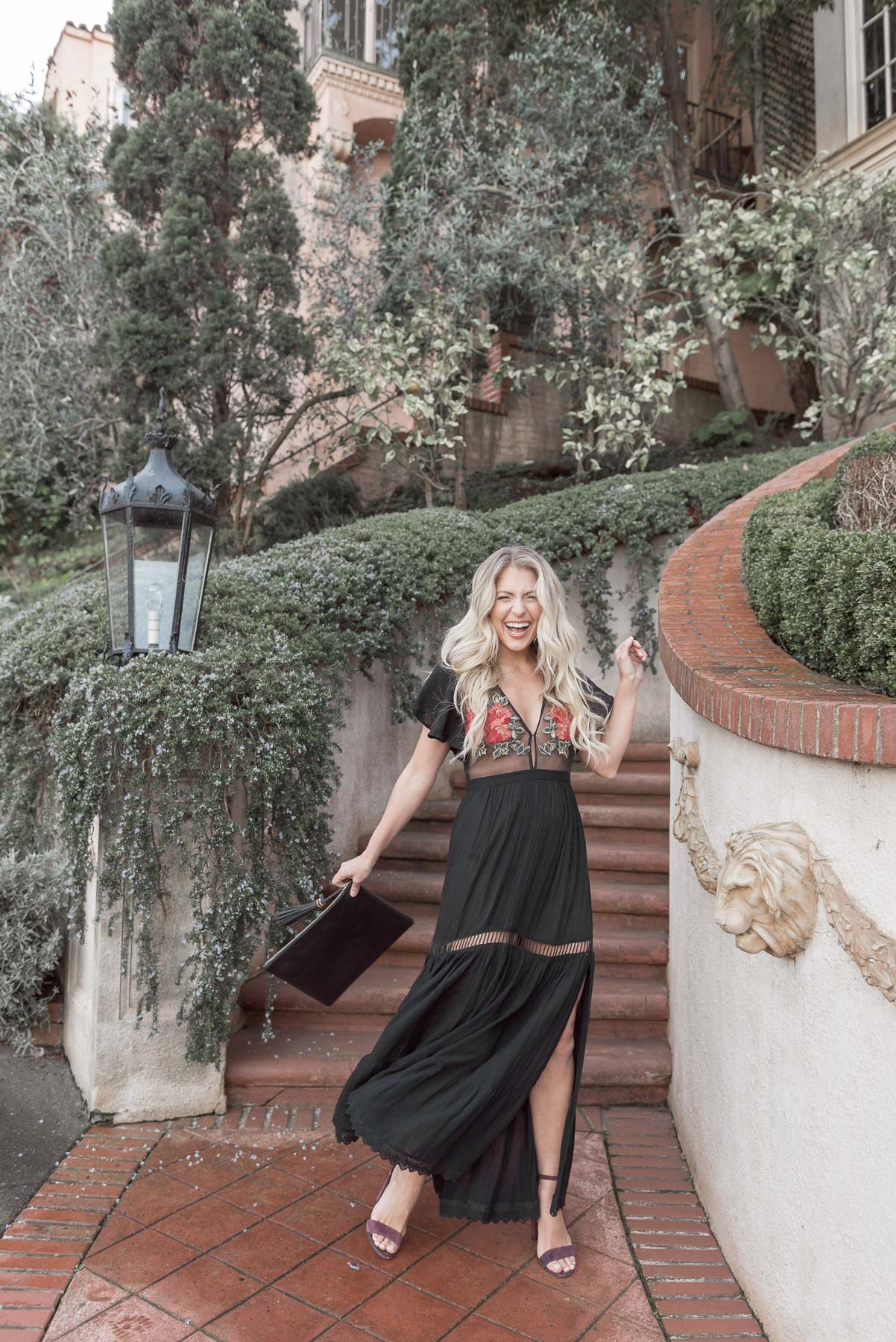 Shopping Guide:
With love,