Accidentally twinning with my bff!
Might I add she's pregnant and STILL more fashionable than I am. Ladies (and gents) meet my BFF, Rachel aka 5oclocksunday, and her little baby girl bump! These pictures were taken as we headed out for our afternoon coffee and lunch date. It's normal to eat lunch at 4pm right? Glad I found a friend whose eating habits are as often and sporadic as my own.
Now onto the clothes! Rachel showed up in a pleated black dress from H&M and these white platform sneakers. I have a similar pair -my favorites- from Grates. Meanwhile, I am absolutely loving this flowy white top by I.Am.Gia (similar here). The movement in the arms make me smile and all I kept thinking while wearing this was, "Where's my Beyonce wind at?" I chose to pair it with a high-waisted XIX palms skirt – you may remember the brand from my last post. Finally, I had to throw in my new favorite winter trend: metallic rose gold shoes. These particular mules are from Boohoo and so affordable. Note: I'm currently screaming #ICan'tEven! I topped the look off with my two most important coffee date accessories: Rach & the bump.
Look 1: Chantelle
Featured piece: Cropped blouse by I.AM.GIA
Paired it with: A high waisted black skirt and metallic mules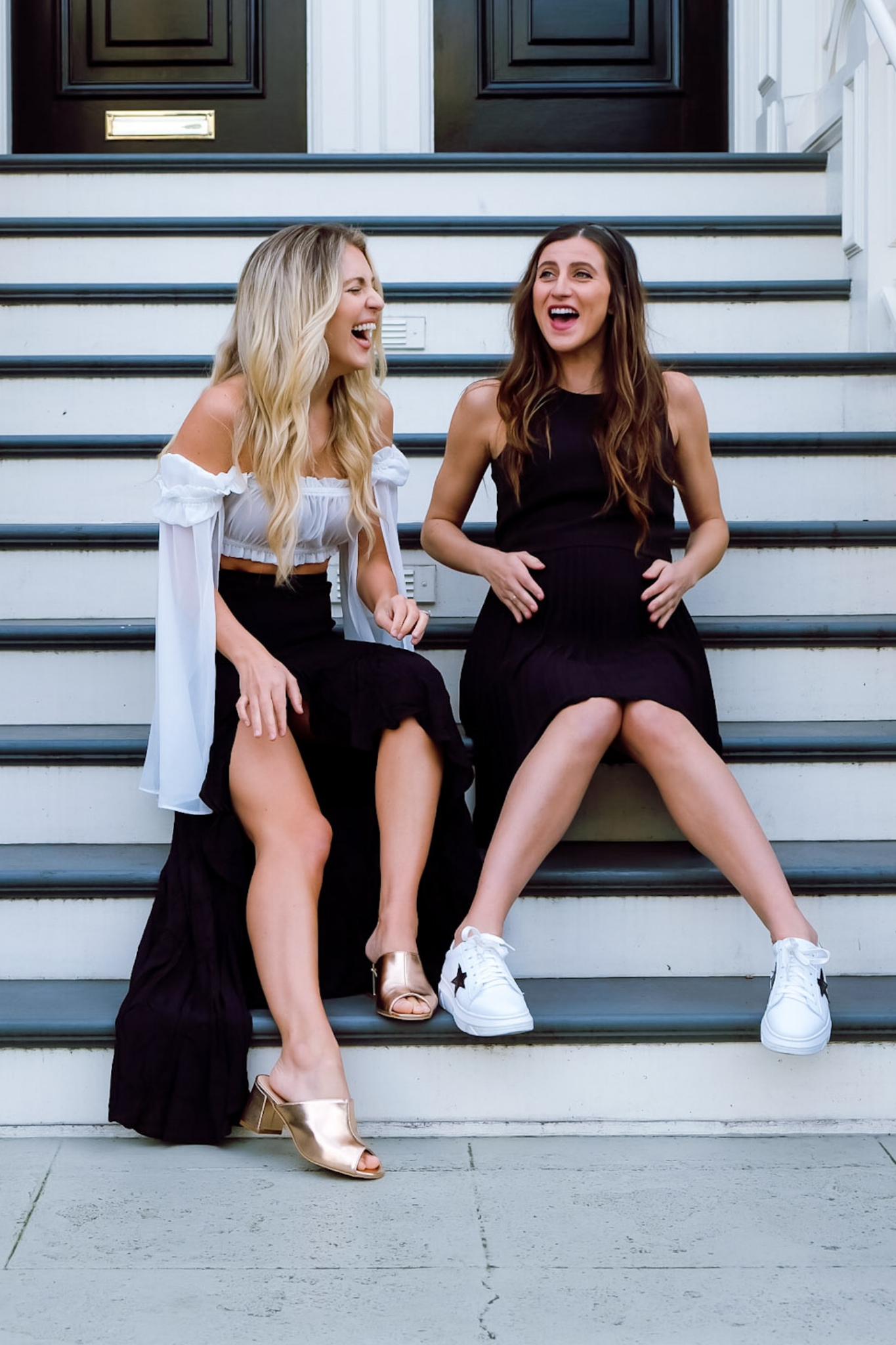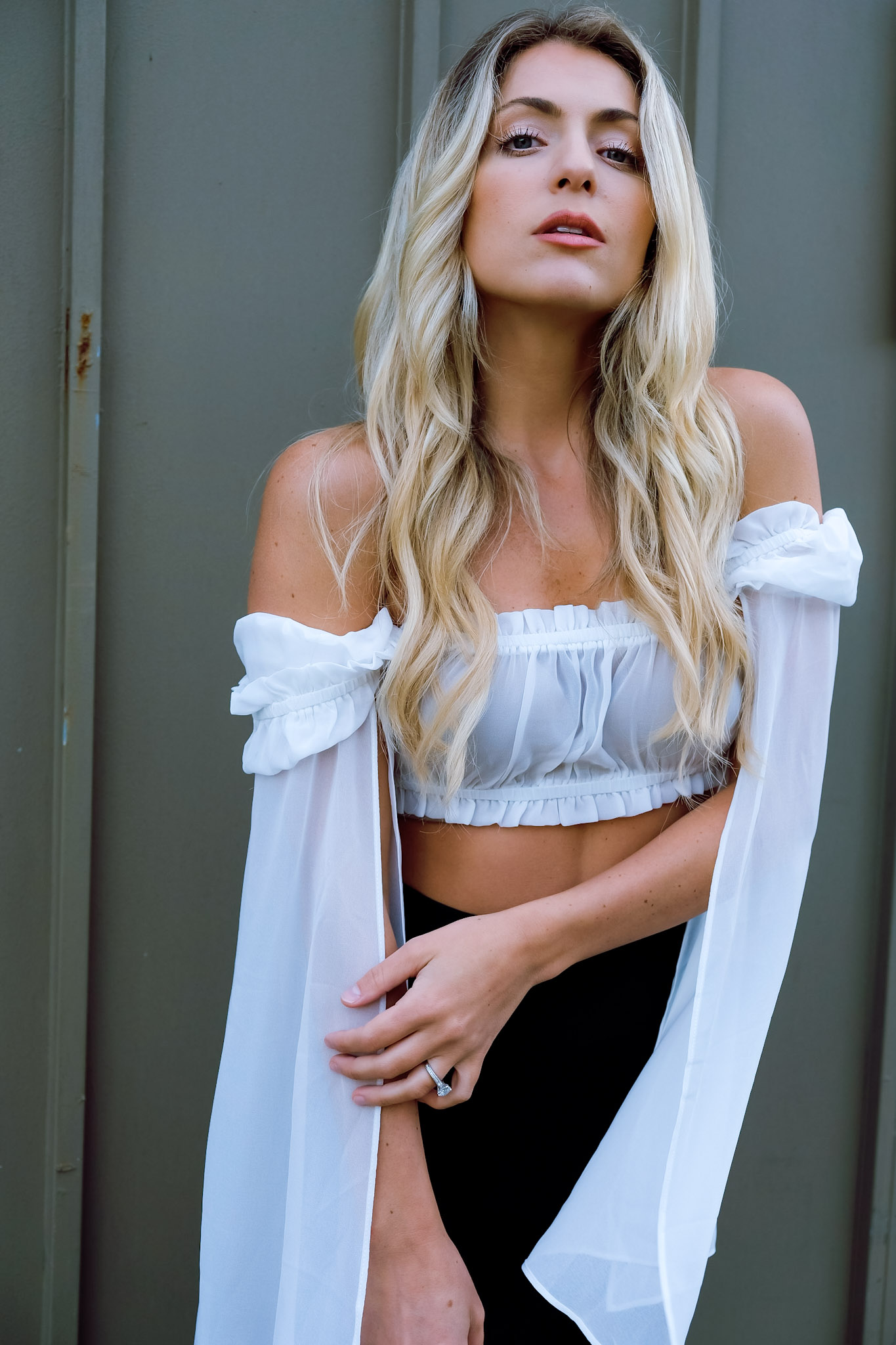 Shop this Look
Rachel's Look
Featured pieces: Pleated Dress by H&M
Paired it with: White platform sneakers and oversized plastic headband
Shop This Look
What about you guys? Do you like to twin with your bestie? Comment below and send us photos of you and your best friend's fashionable twin moments.
With love, Chantelle
With love,