SHE'S A WILD ONE…. COACHELLA EDITION
To continue my week of FOMO while I wait to see all of the festival looks pop up on Instagram, here are two more of my "if I was going to Coachella this is what I'd wear" looks!
Let's stop by In-N-Out on the way, cause I'm in the mood for some fries… ANIMAL STYLE!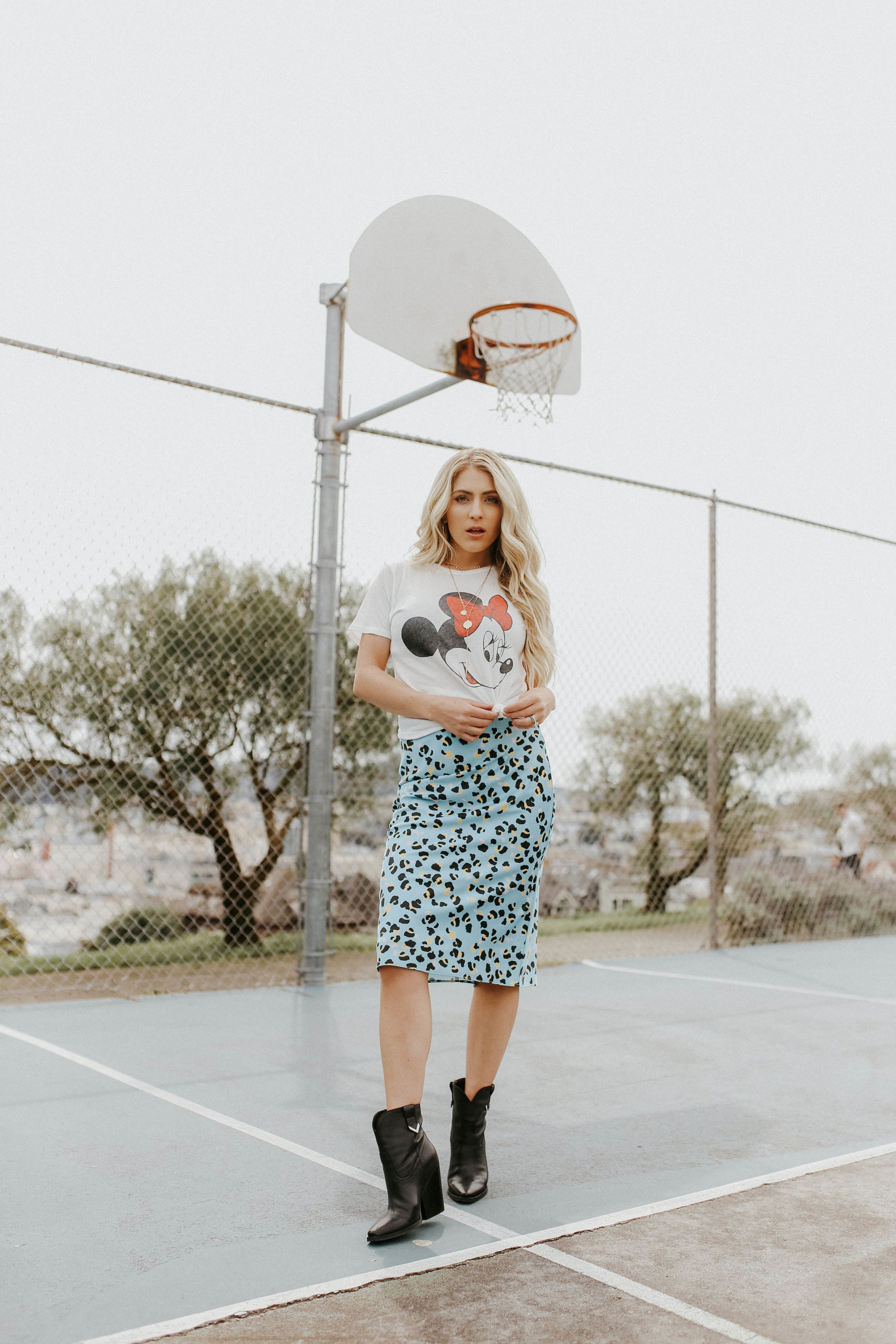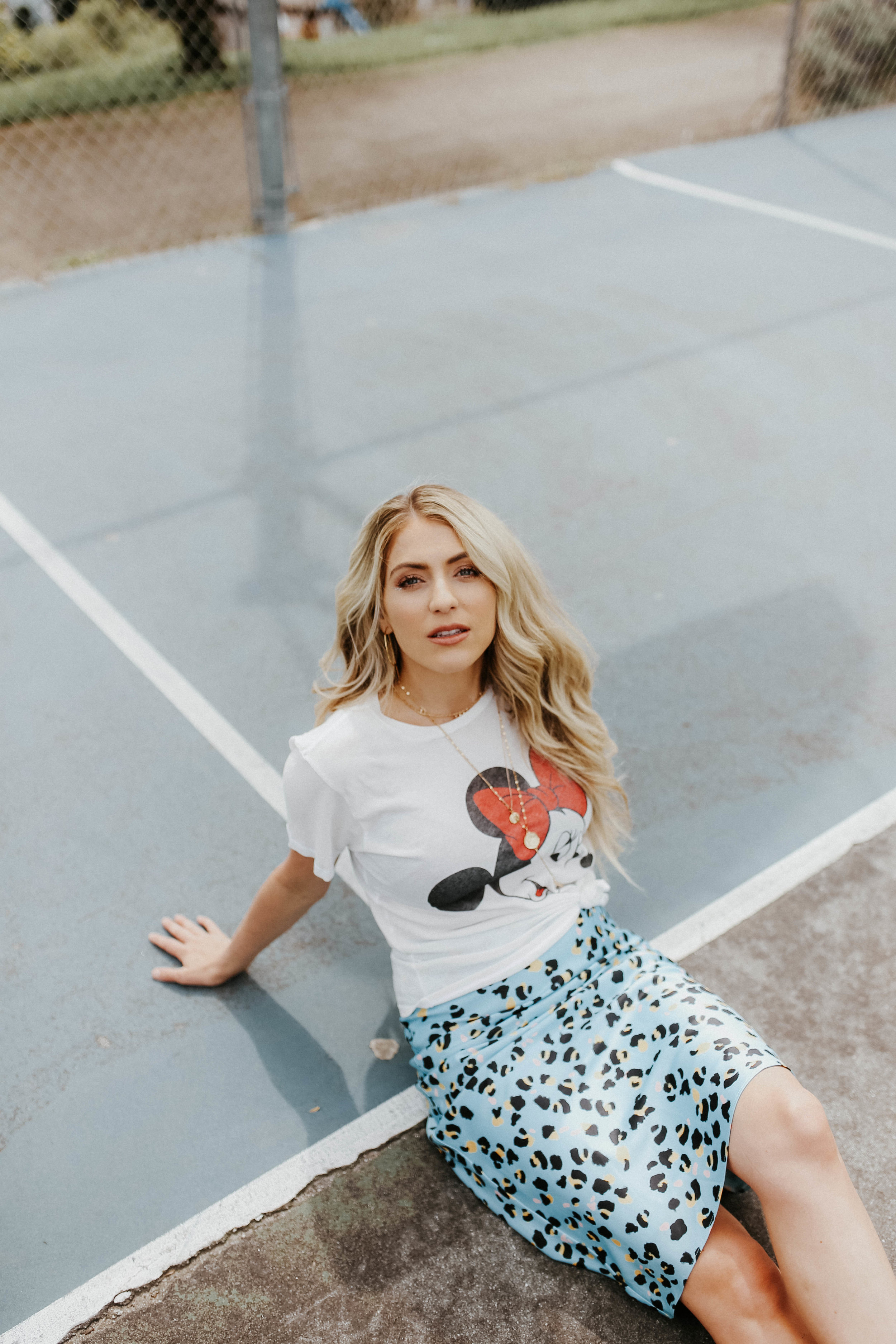 LOOK 1
I've really started to come around to animal prints, especially when it's a bright and colorful twist on the traditional leopard print. I love the combination between a casual cotton t-shirt and a silky printed skirt. I also love the fact that I could dance the night away, ride the ferris wheel, AND lounge around in this skirt length without losing the comfort factor. It's an unexpected hem length to find at Coachella, which makes it even more fashionable in my opinion.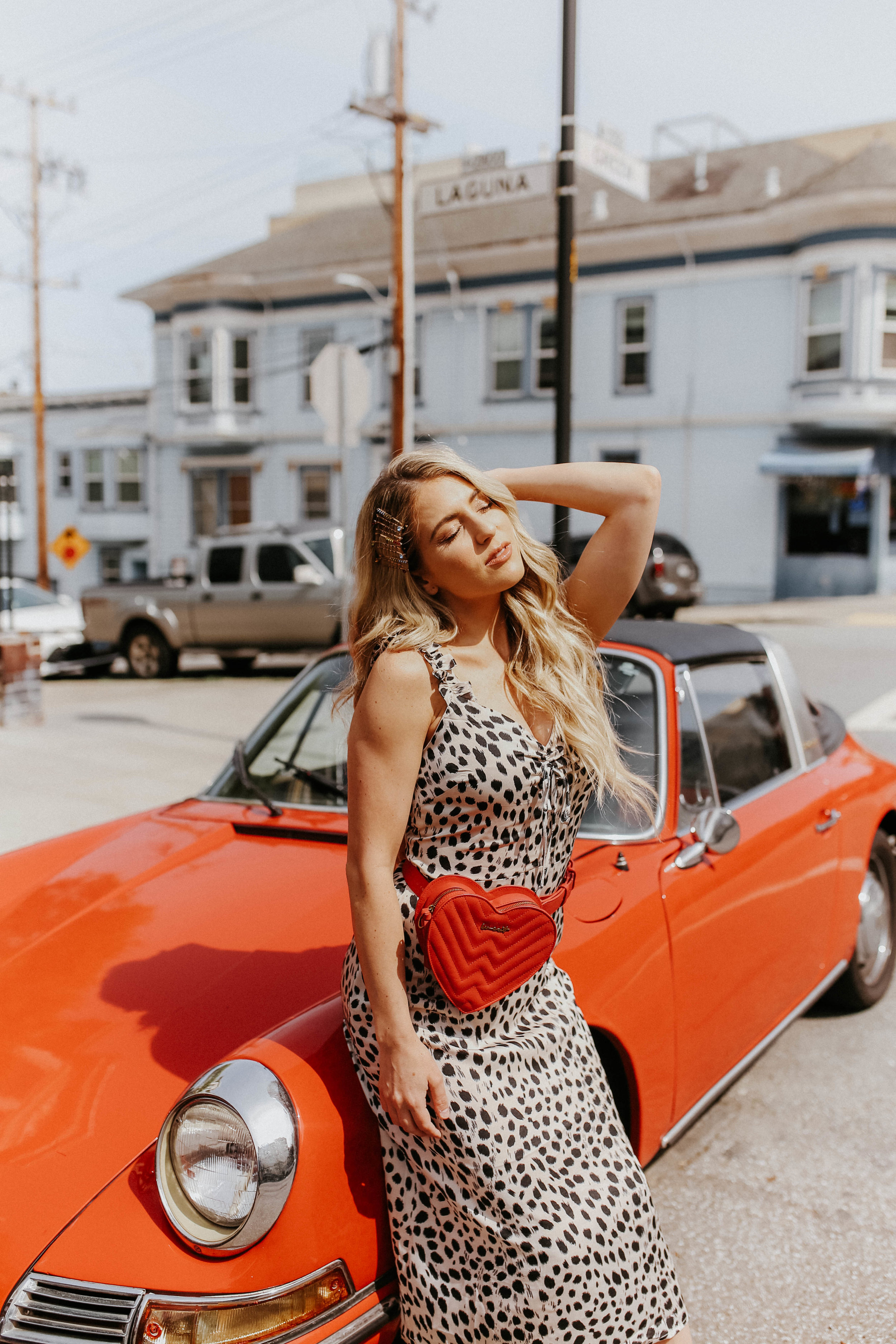 Look 2: Oh, Miss Marilyn
I'm feeling some major Monroe vibes in this photo. I don't know if it's the hair, the car, or the animal prints, but this look feels super flirty. I love the heart shaped belt bag from weat and modern take on side swept waves. This stack of bobby pins by Sincerely Jules adds just the right amount of bling. Oh, and I finally found the right outfit to pair with these glittering ankle boots. It's funny how they almost become a neutral piece in this busy combination. This look just feels fresh for Coachella right now. It really brings back those 50s screen siren inspiration. Any one have a mic?
Hair and Make-up
Aren't these hair styles amazing? Want to learn more about how to recreate these easy festival hair styles? Check out my latest Festival Hair post here.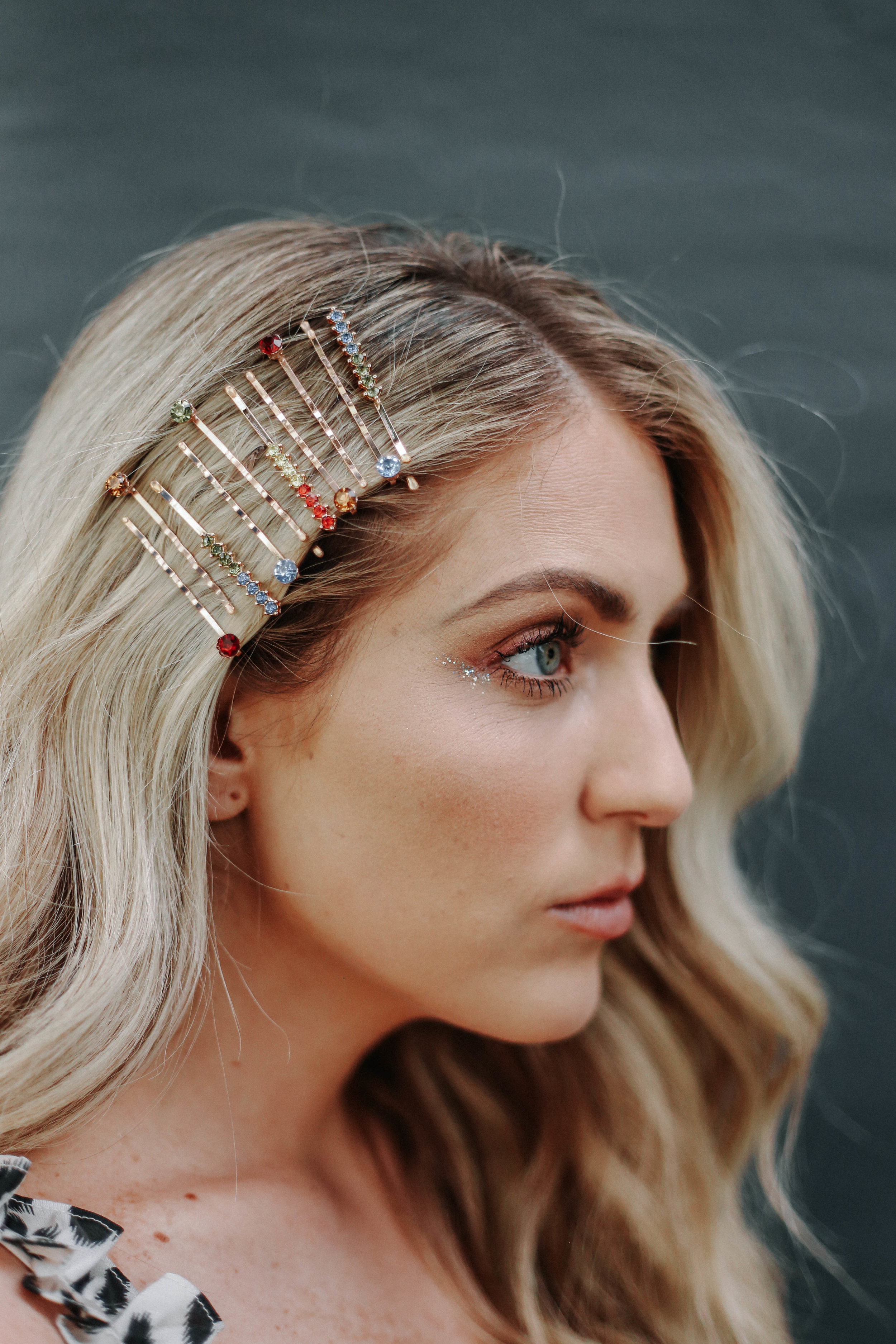 With love,