Mommy's a Milk Machine!
1 month tomorrow!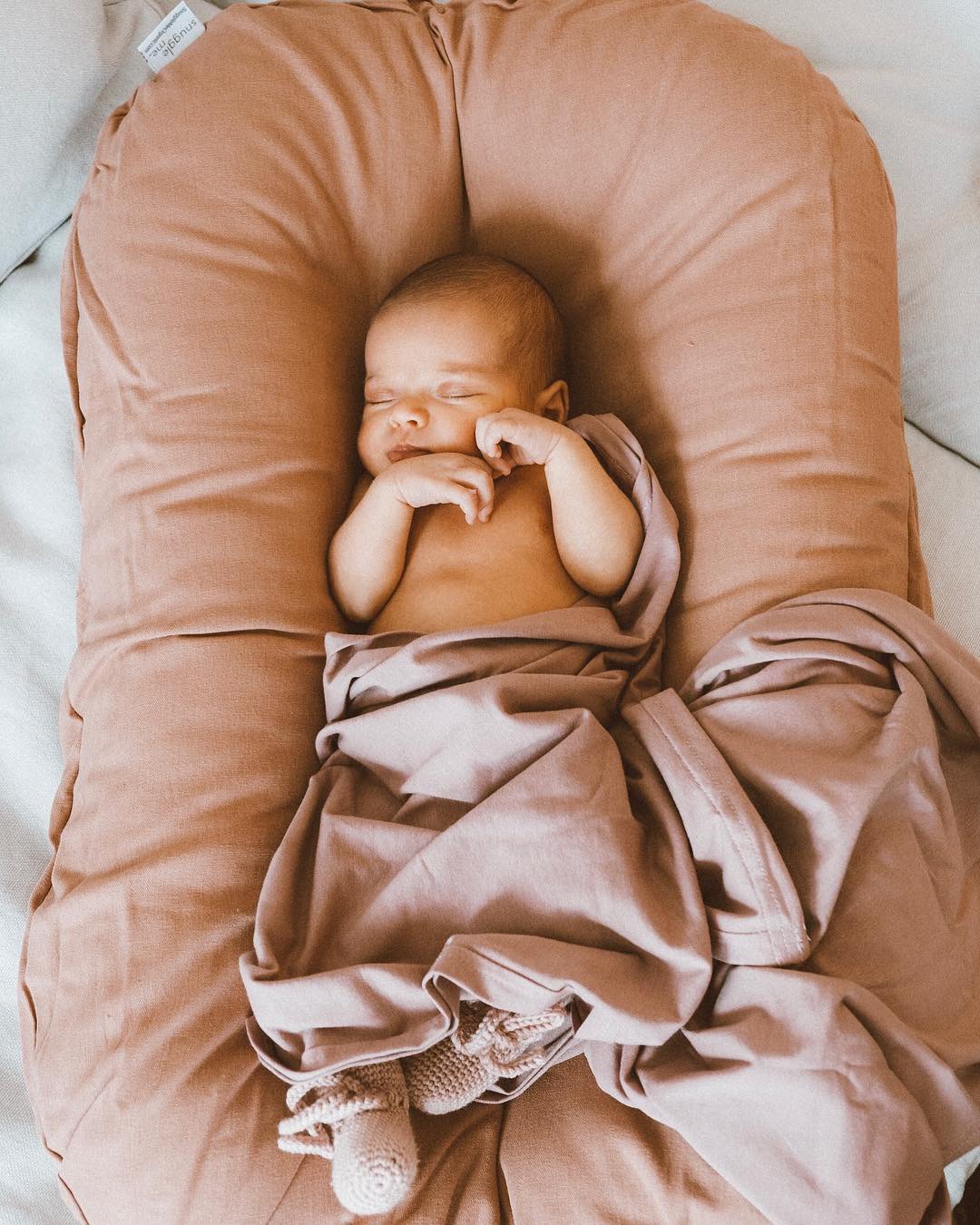 So, this week I learned what cluster feeding meant. Basically, Senna finishes eating then decides "hmmmmmm, yeah, never mind. Still hungry"! about 15-30 minutes later… and roots (or cries) till a boob (or bottle) is provided. To be fair we've only fed her one bottle in her 4 weeks of life…I figure why pump then label then refrigerate then put in a bottle then warm up then feed…. if you can just feed her on command. Which, thankfully, I have the ability to do. BUT, either way, I would still feel like a human milk machine ( I feel you dairy cows).
Milk MACHINE
I'm currently typing this post with only my right hand cause my left is propping her up while feeding…. Yup. I admire all you multitasking mamas who have mastered the Boppy, slings, or any other hacks that allow you to have two free arms during feeds. Please share your tips, tricks, and wisdom with me!!!!! Send help 😉
PS… here's my weekly go to, MUST HAVE, mama items!
Explanation for why is at the bottom of this post.
Anyways….
Hello, World!
Senna has been so much more alert this week. It's SO DANG FUN!!! She still is a sleepy little nugget, but there have been more eye open hours for sure! I'm in love. We have been jamming out to the POP CHILLOUT playlist on Spotify (it's my fav and I listened to it all the time when she was in my belly), and of course Stevie Nicks my absolute fav! We dance around the house as I sing to her and she stares at me making all the funny faces newborns make. Heart. Melts.
Is this normal?
Ok, so I thought I'd mastered showers. To be fair, I'd only done the 10min rinse offs while home alone and saved hair washing for when Coulter was home to watch her.
*** Confession, I only wash my hair about every 5 days (sometimes just once a week). Don't judge me :p
Anyways, I attempted to wash my hair on my own. It might sound like a small feat, but I have naturally wavy thick hair, plus a row of extensions so it takes a long time to wash my hair… BUT it's also the reason I can go for so long without washing it 😉 …Thanks, @Hairby_Chrissy!
So, I hopped in the shower after feeding her…thinking I at least had 20mins to do this! As I'm rinsing the shampoo I hear her start to cry a little. As I quickly throw in conditioner she starts doing this super sad cry she does when she's really wanting to be held, it crushes my soul when I hear it. So I decided to hop out of the shower and grab her, then take her back into my walk in shower and sit on the seat with her while my conditioner sat in my hair. HAHA, yep.
IT WORKED! I successfully snuggled her back to sleep, put her back in her Dockatot outside the shower, then washed my hair and got out. Anyone else have strange stories like this, please tell me I'm not the only one?
Highlight of the week…
She smiled!!!! I got my first wide awake, I meant to do it, SMILE!!!! Not going to lie, I got VERY teary eyed.
I picked her up from her nap to feed her and she smiled at me! I thought, "No way! That wasn't on purpose!". So, I sat there smiling back at her and giving her kisses and…. she did it three more times. Let the waterworks begin.
She's yet to do it again since, but I'm anxiously awaiting the next time it happens!
Want to Shop This Look? More details here.
These are a few items that are my daily must haves! I live in these Blanqi nursing pants! SERIOUSLY OBSESSED!!!
There's a few of my favorite nursing bras…. Also, the Third Love bra I like to sleep in just cause it's nice to wear a non-nursing bra sometimes! I have multiple colors and loveeee this bra.
Lastly, the only three makeup products I use when I'm being lazy!
Erborian CC creme. MUST GET! I am beyond obsessed. It's light and I use this instead of foundation, ALWAYS.

Bronzer. Plus, the brush stays in the bronzer box, making it even easier for mamas! One less thing to find in your makeup bag!

Brows. If you have a good brow, you're good to go!
With love,
Chantelle Paige-Mulligan
With love,