Have you ever found yourself wondering why it is that your friend that normally lives in sneakers, all of the sudden opts for 5-inch stiletto heels on her wedding day? Or the girl that you've never seen wear her hair up chooses a classic French twist rather than letting her wavy hair run wild.
I, personally, think it's because so many women feel there is an expectation on them to transform into "the perfect bride" from the minute they get engaged. And, in doing so, sometimes they lose touch with that special personal style that makes them so unique to begin with. There's nothing wrong with letting your own quirky style peek through in your day-of wedding attire, as well as throughout all of the wonderful outfit opportunities leading up to the big event. Especially if you're usually more bohemian casual than glam queen, like me.
To demonstrate how cool it can be to incorporate elements of your daily style into your pre-wedding looks, I've chosen this dress from David's Bridal and styled it for three different events in ways that playfully reflect my own everyday style. I've taken my casual bohemian wedding theme and translated it directly to each of these outfits.
P.S. you are totally allowed to use the same dress for all three of these events. There are no rules, just find fun accessories to jazz each look up!
This budget-friendly dress is a soft floral lace sheath gown with a blush lining beautifully done by David's Bridal. I love how soft and effortless it is while still feeling fresh and fashion-forward.
Look 1: Engagement Party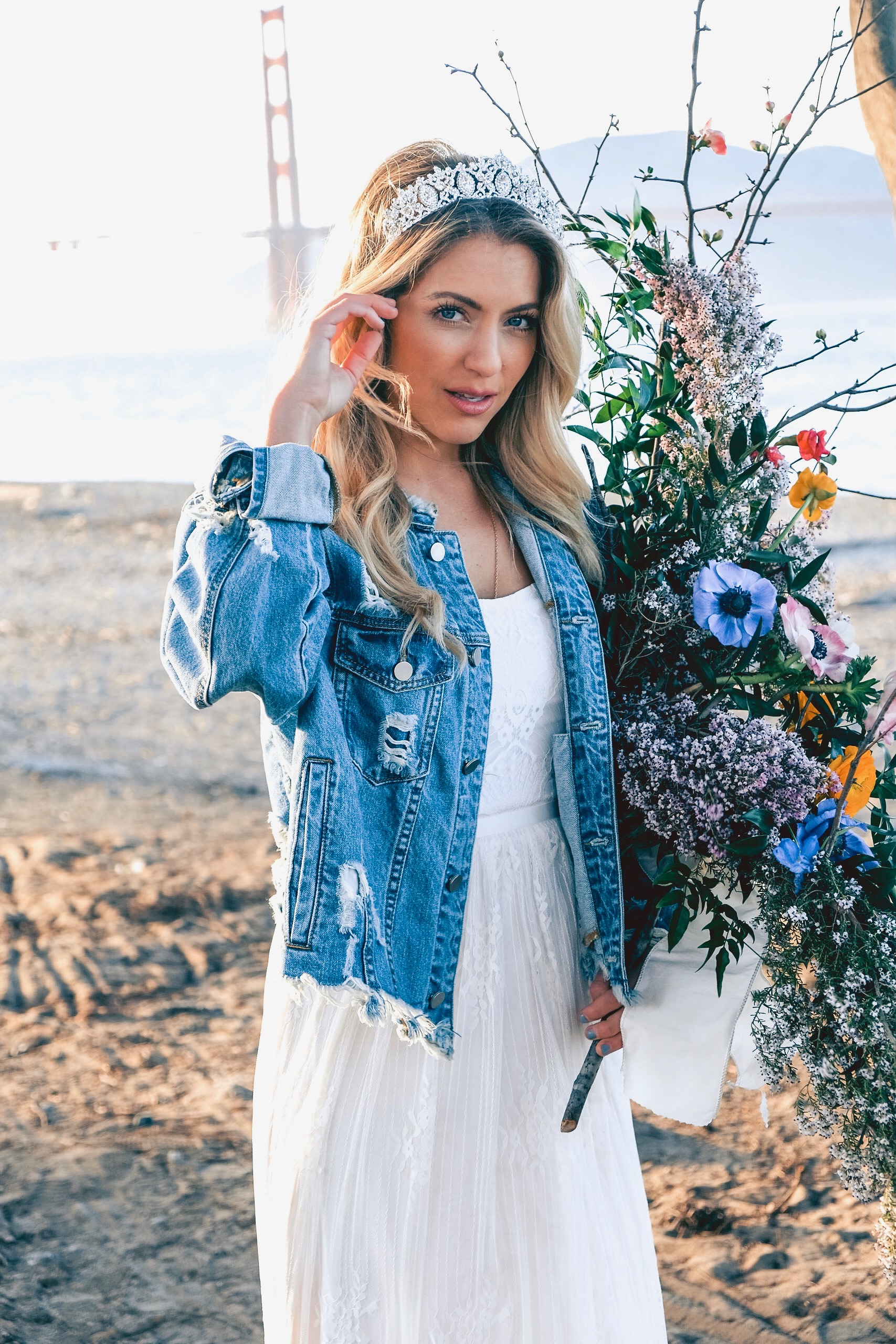 I love the playfulness of this look. Engagement parties are a time for celebration, without the stress and pressure of the big day. Why take yourself, or your look, too seriously? I loved the juxtaposition of a ripped denim jacket contrasting the tiara. The jacket screams "cool girl casual" while the tiara says "I'm playing princess for the day!"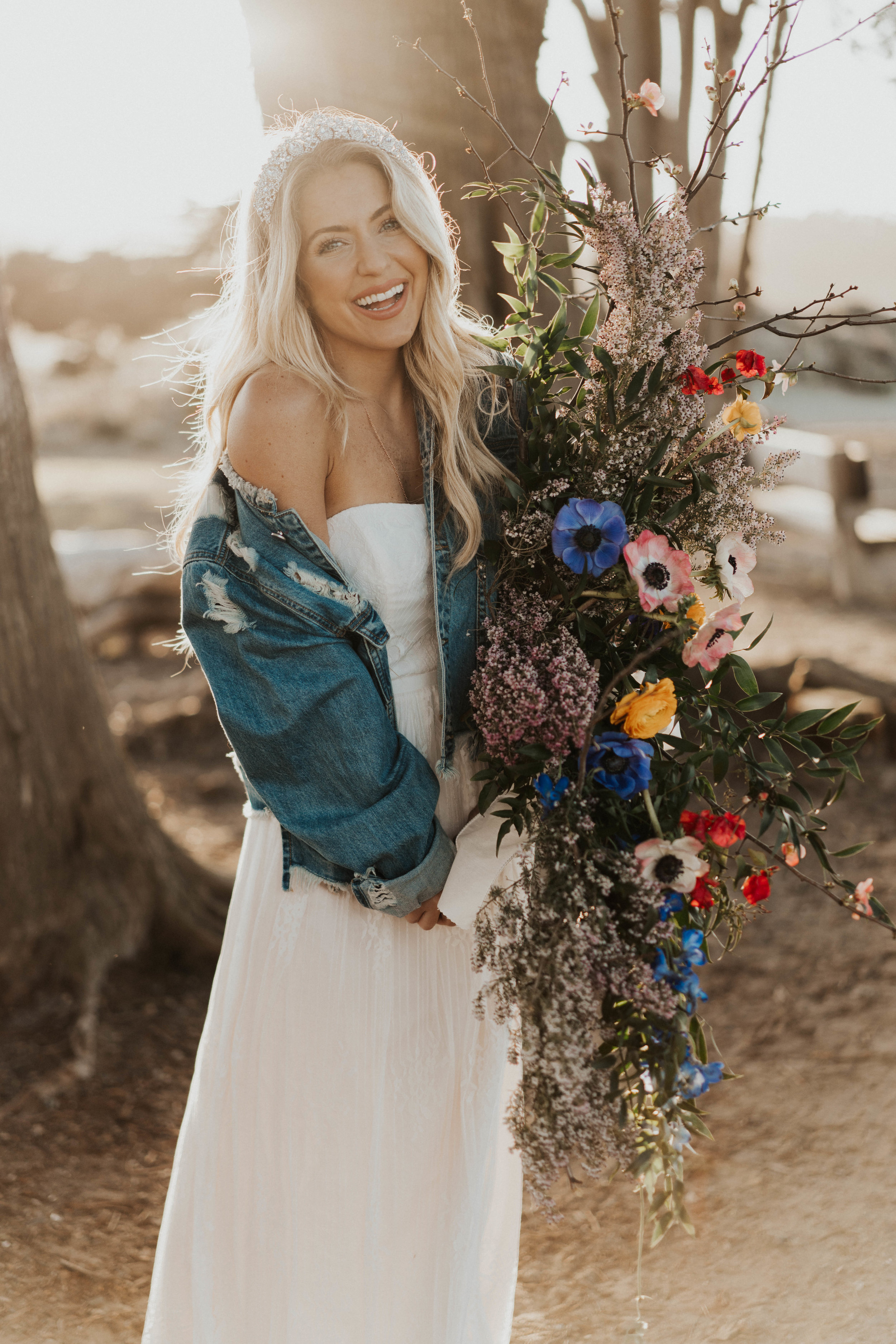 Look 2: Engagement Photoshoot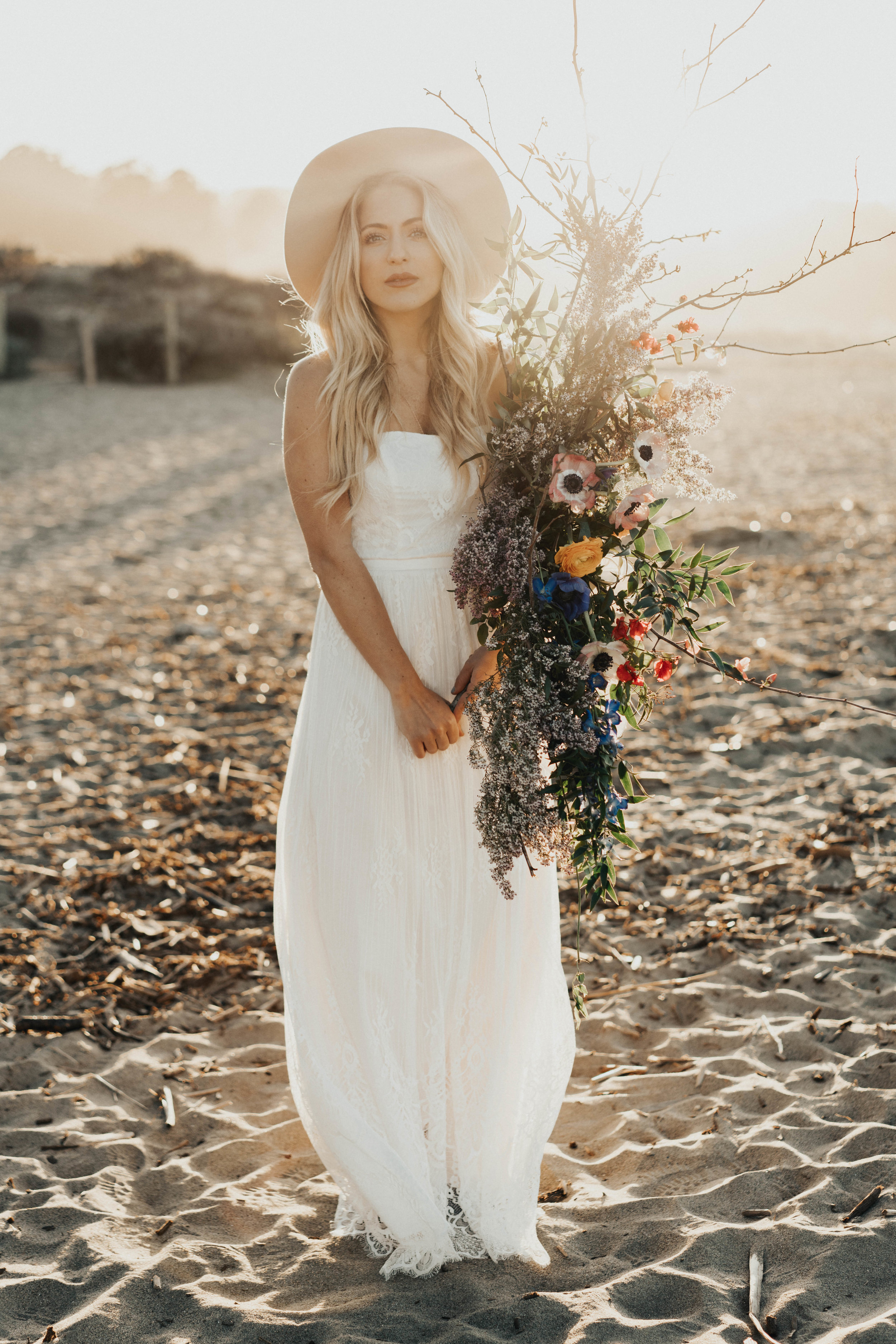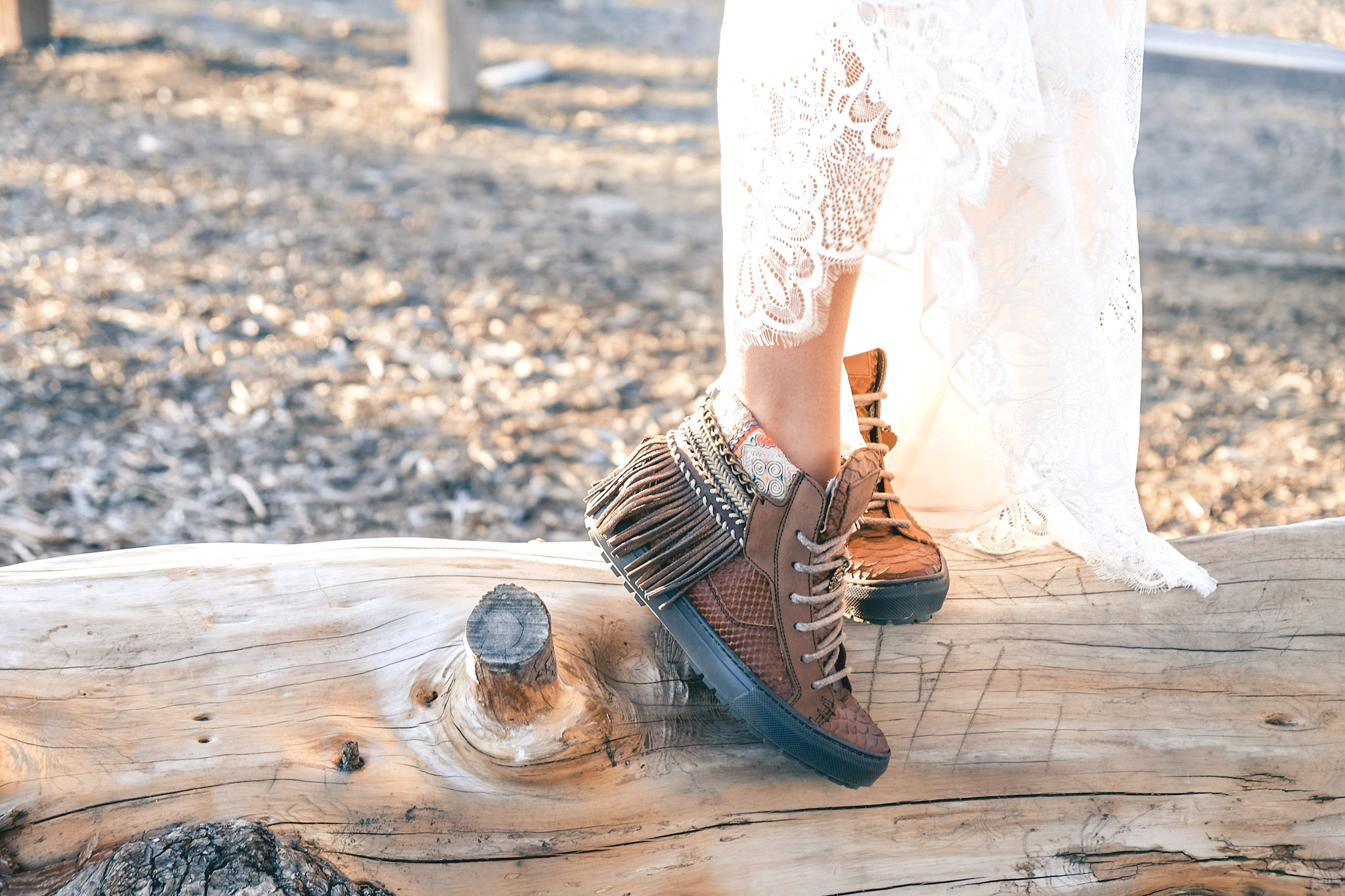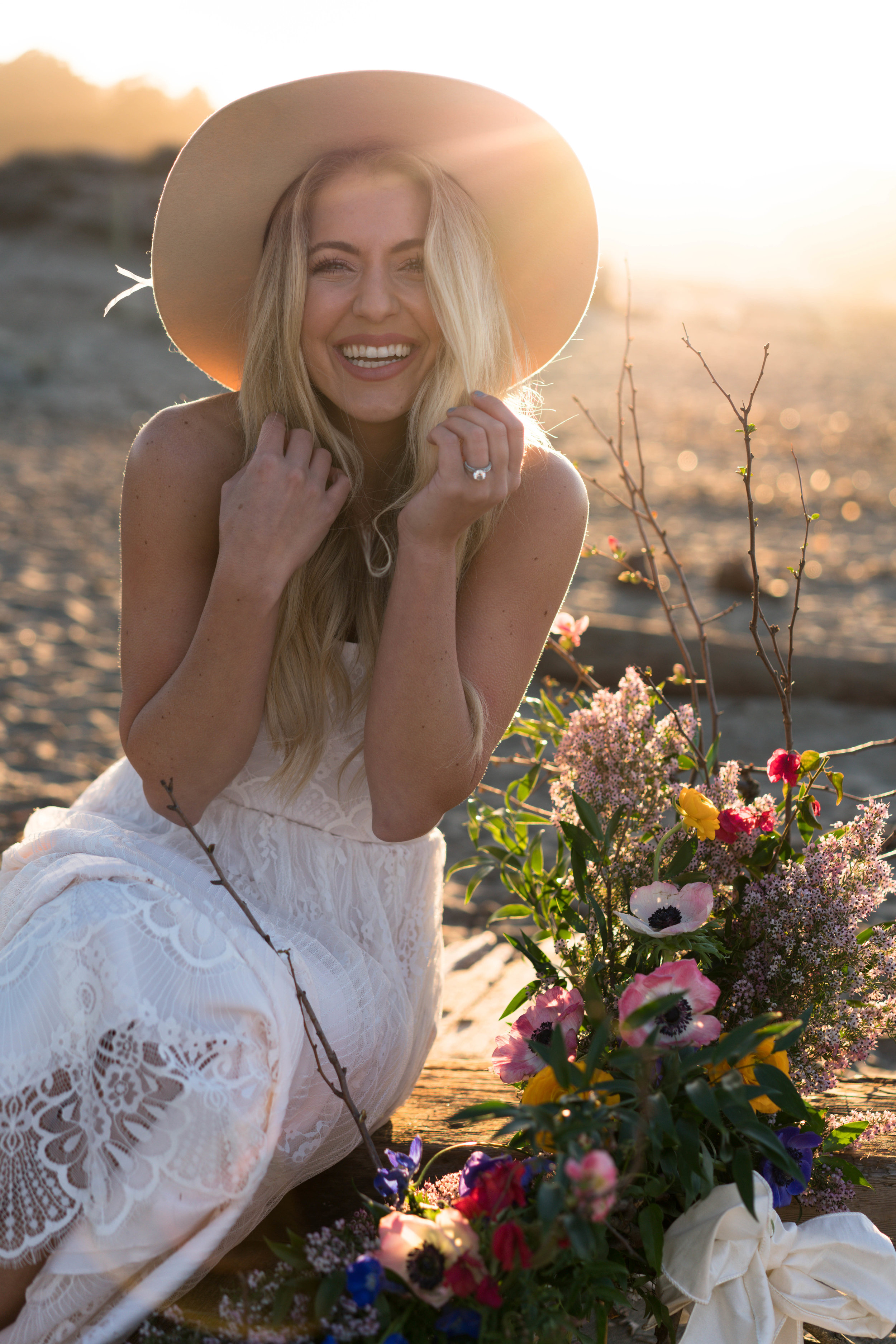 For the engagement shoot, I wanted to incorporate something from my everyday wardrobe to keep the full length lace dress feeling more relaxed and more "me". So,I chose a cream fedora from my Lack of Color hat collection. Pro tip: I used this beautiful David's bridal headband as a hatband to add a little touch of sparkle. My amazing fringe sneakers are from Emonk Ibiza and added just the right amount of bohemian casual, and editorial edge, to finish this look off.
Look 3: Rehearsal Dinner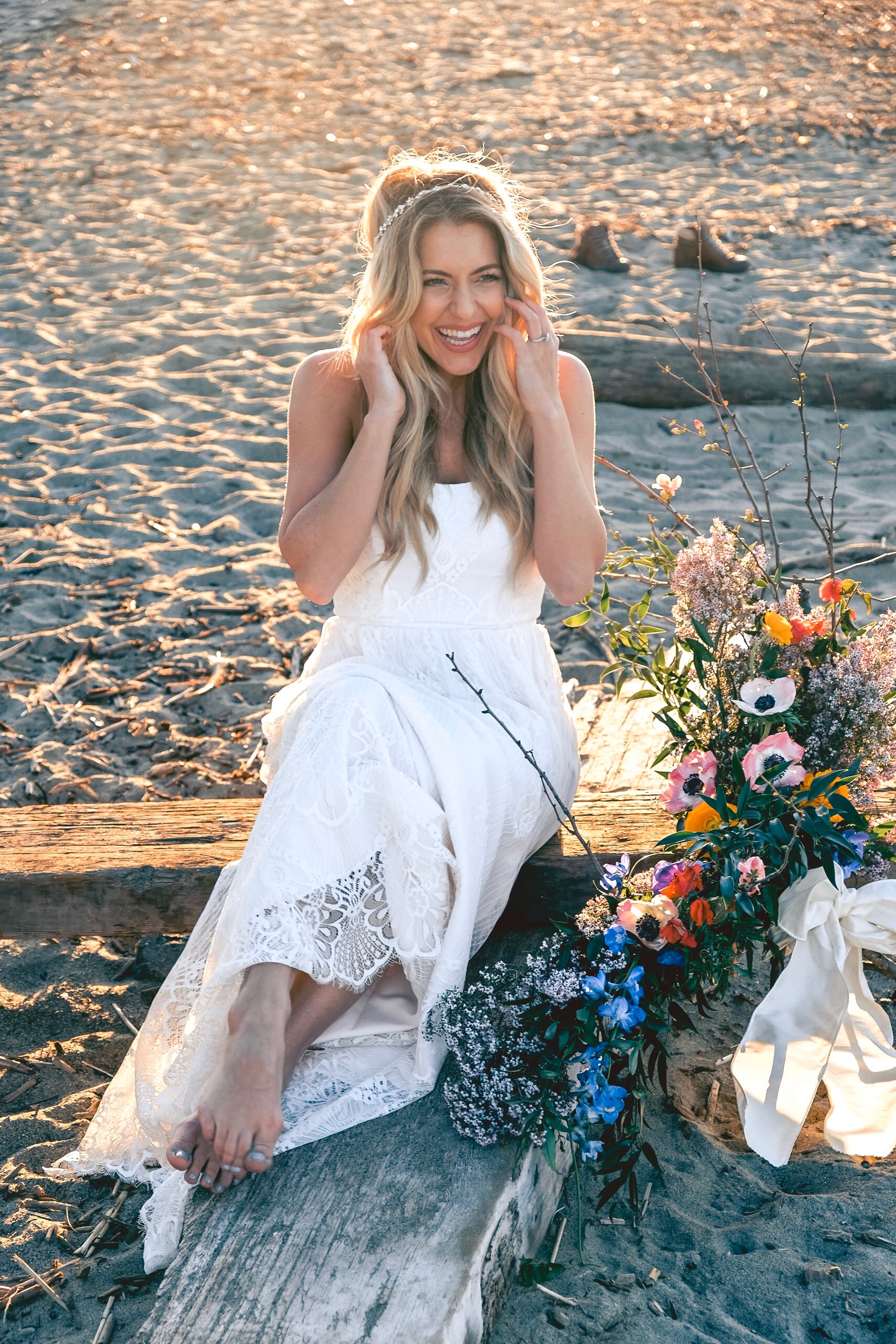 One thing some brides forget to include in their wedding budget are all the pre-wedding outfits, including the rehearsal dinner dress. Why not buy one amazing dress for both your engagement party, shoot, and rehearsal dinner? It was so easy for me to completely transform the vibe of this dress from bohemian casual to rustically ethereal by quickly simplifying my look. Goodbye wool hat, hello sparkling headband. Wear those awesome sneakers again and save the teetering heels – and your sore feet- for the big day.
Shopping guide:
Thank you to David's Bridal for sponsoring this post. I truly loved this dress! To check out more of their little white dresses click here. To find a location near you, click here! Most importantly, know that you are an incredible human being and there's a reason he/she put a ring on it. Let that inner beauty shine and have fun being YOU on your big day.
With love, Chantelle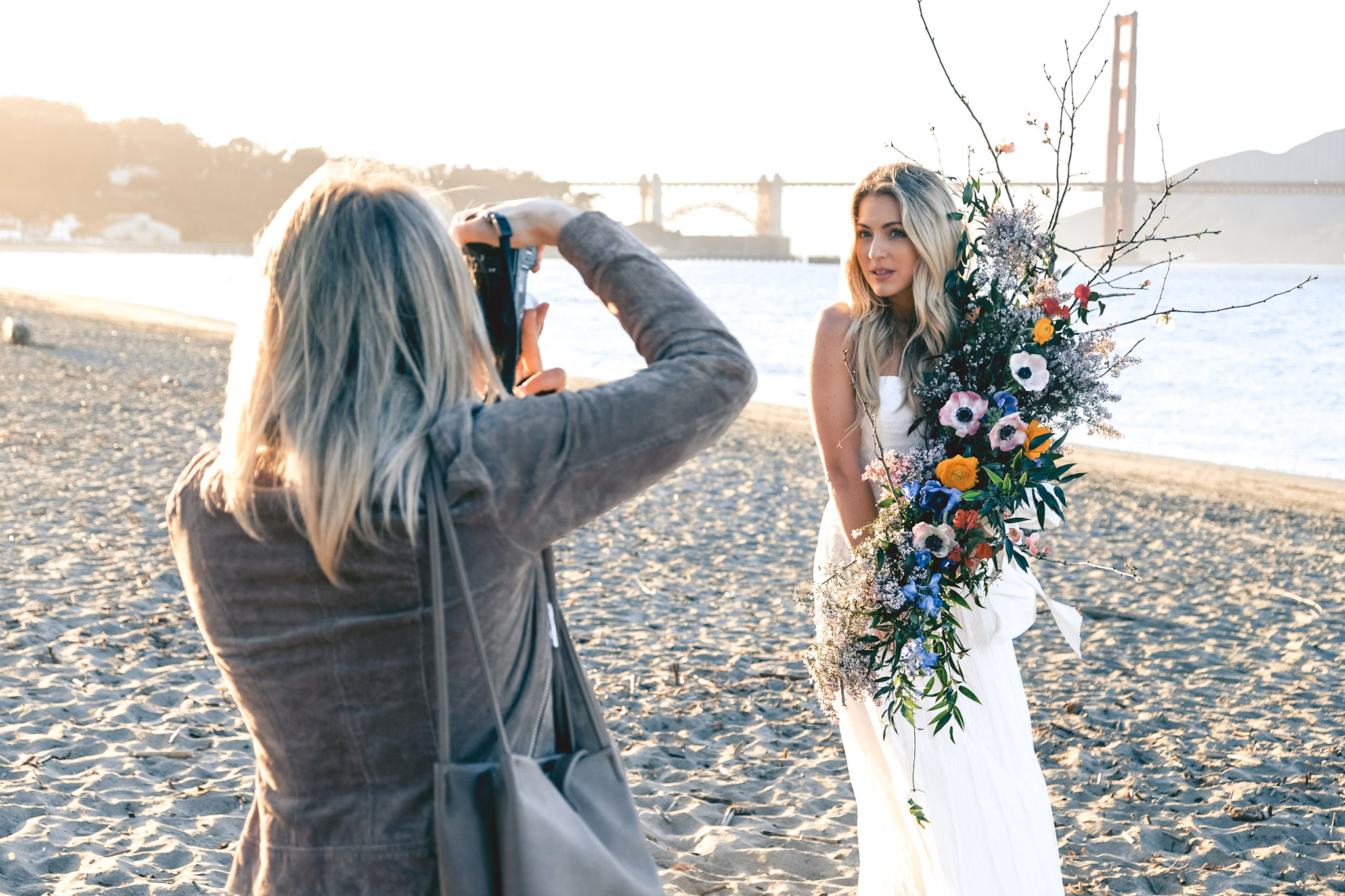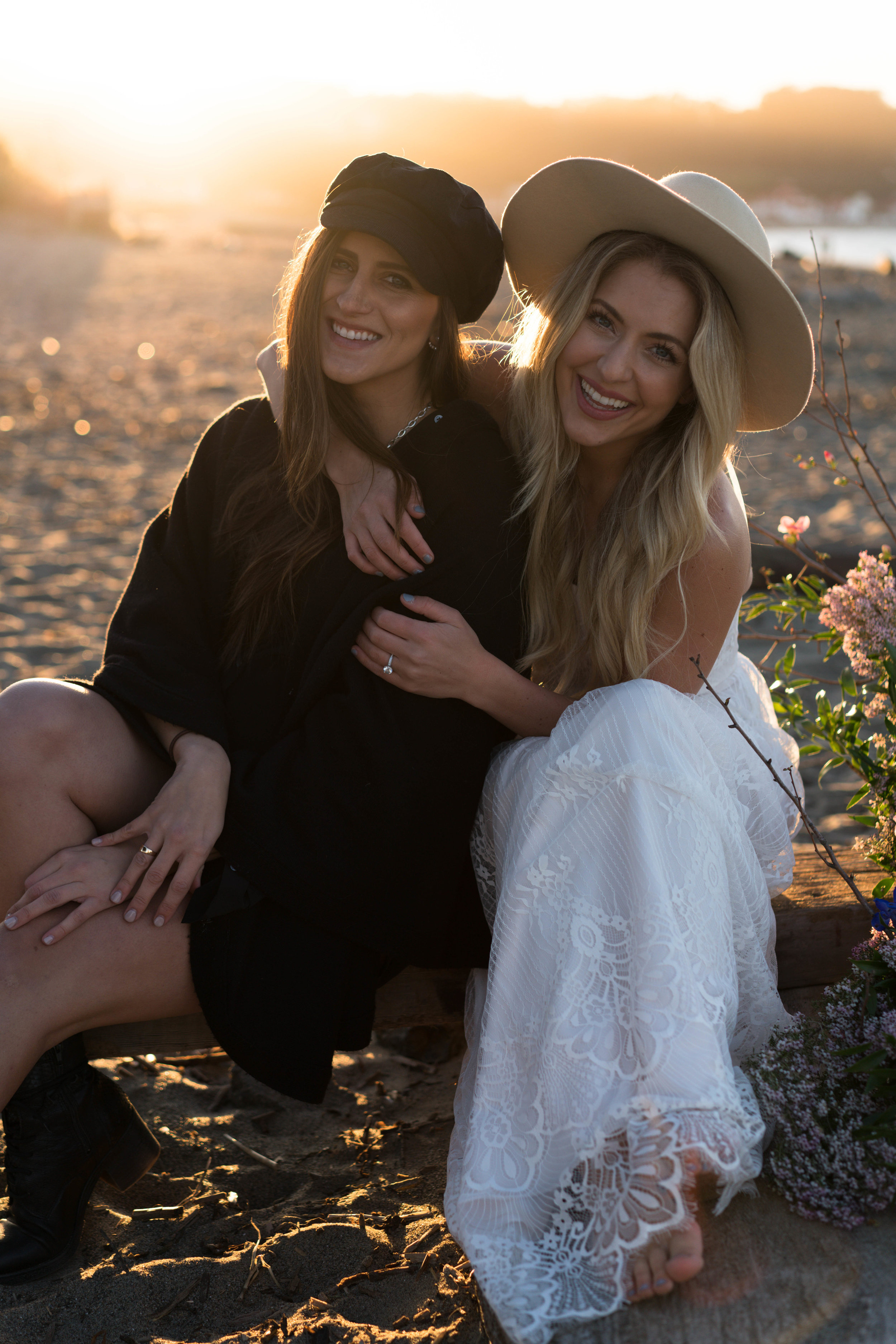 Photography by: Holly Dyche and Rachel Brooks
Floral arrangement by: Bloom Equation
Art Direction by: Rachel Brooks
Hair & Make-up by: Moni Sebestyan
With love,