Don't be a CHEETAH!
…but do wear it.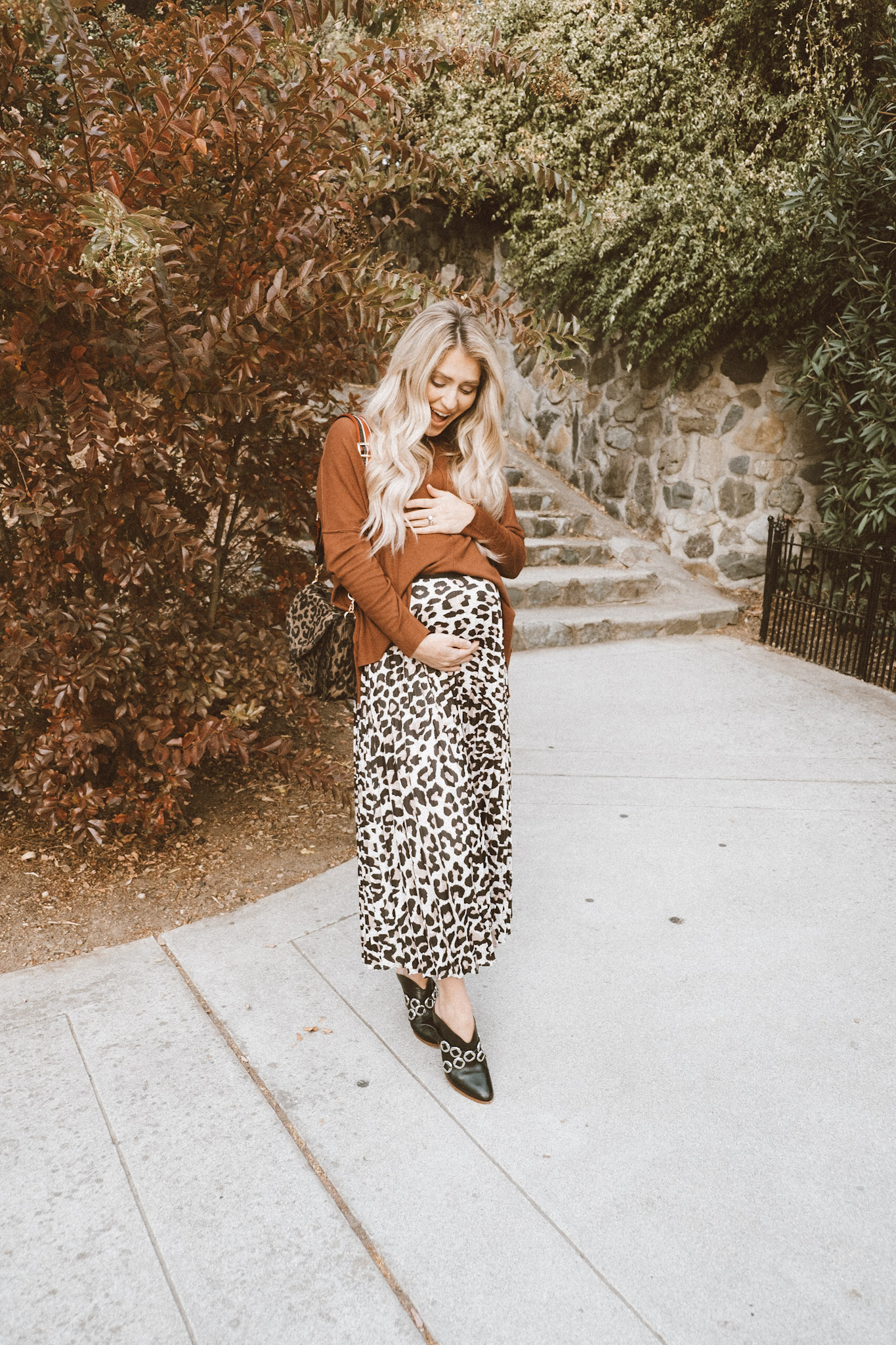 During pregnancy, elastic waistlines have become my new best friend. Seriously though. I was honestly a little worried to try out this skirt since it's high waisted and I currently have, well, no waist at all! To my surprise though it worked just sitting above the bump. I usually wear XS or S and have been getting a size M (for reference)… the belly is getting very big though so we'll see how long this lasts, haha. Skirt is from Vici, but I've also attached similar skirts in the widget below! Love this rust color sweater with it, since it's all the rage for winter.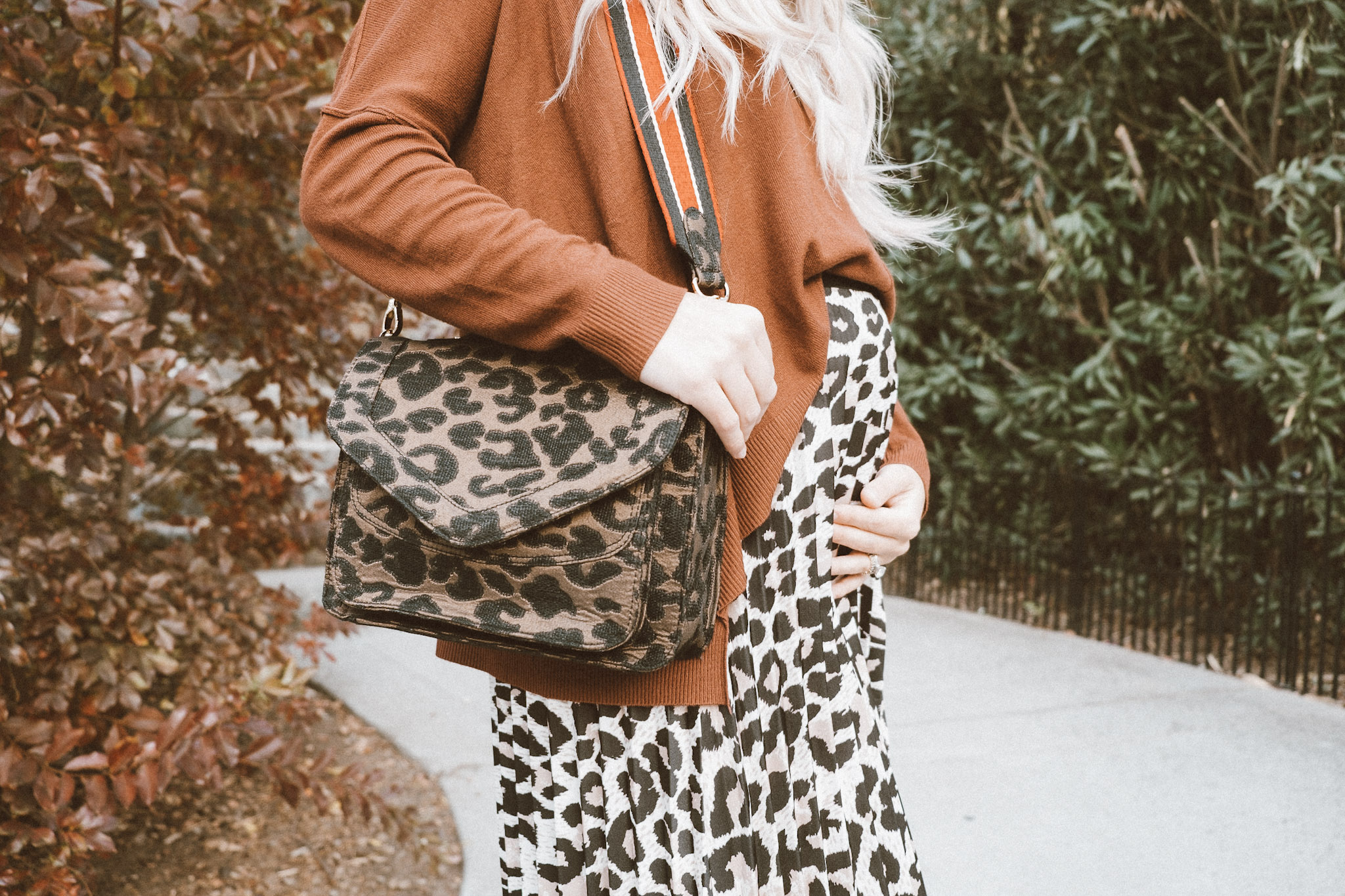 Frye booties, they were an old fav brand that recently became a new favorite brand. SUPER great quality shoes. Worth the investment! And then a cheetah purse from Becksondergaard, a Copenhagen accessories brand I've become OBSESSED with… because why not accent your cheetah skirt with a cheetah purse, right?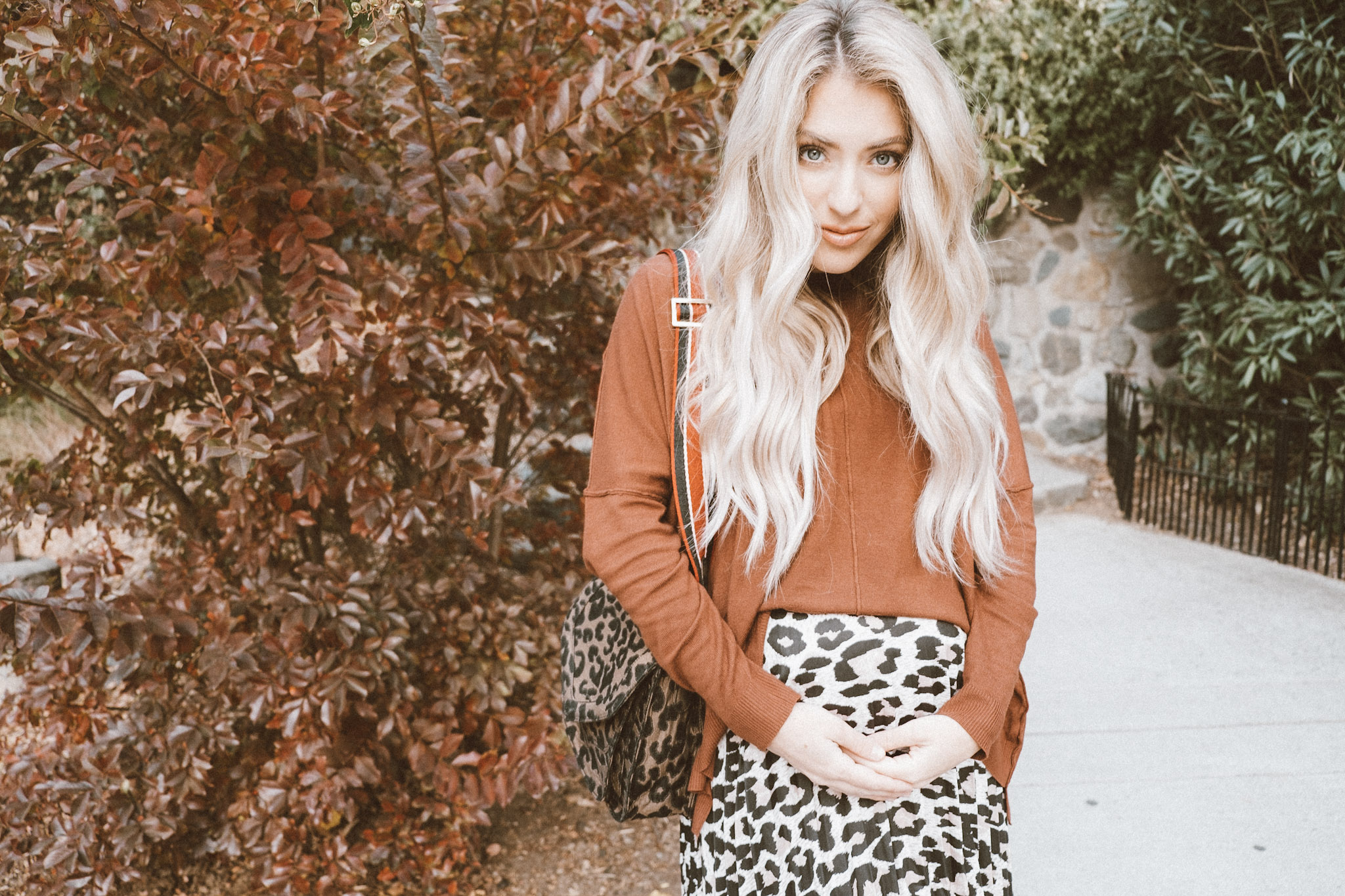 Have fun with prints, take a chance. It works, I promise.
With love,
Chantelle
Shop this look
With love,