flirty & feminine
at it's finest in capitola, CA.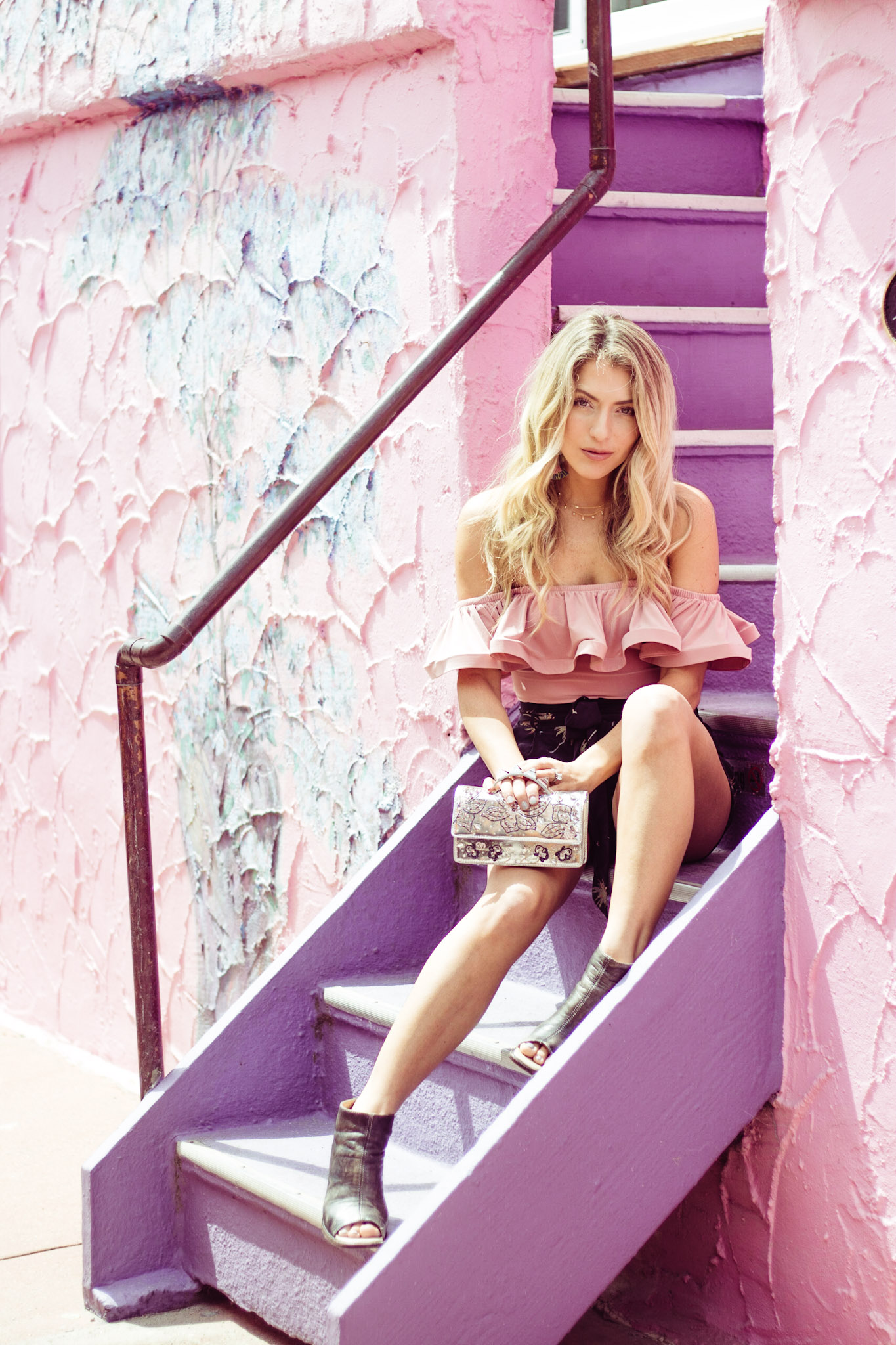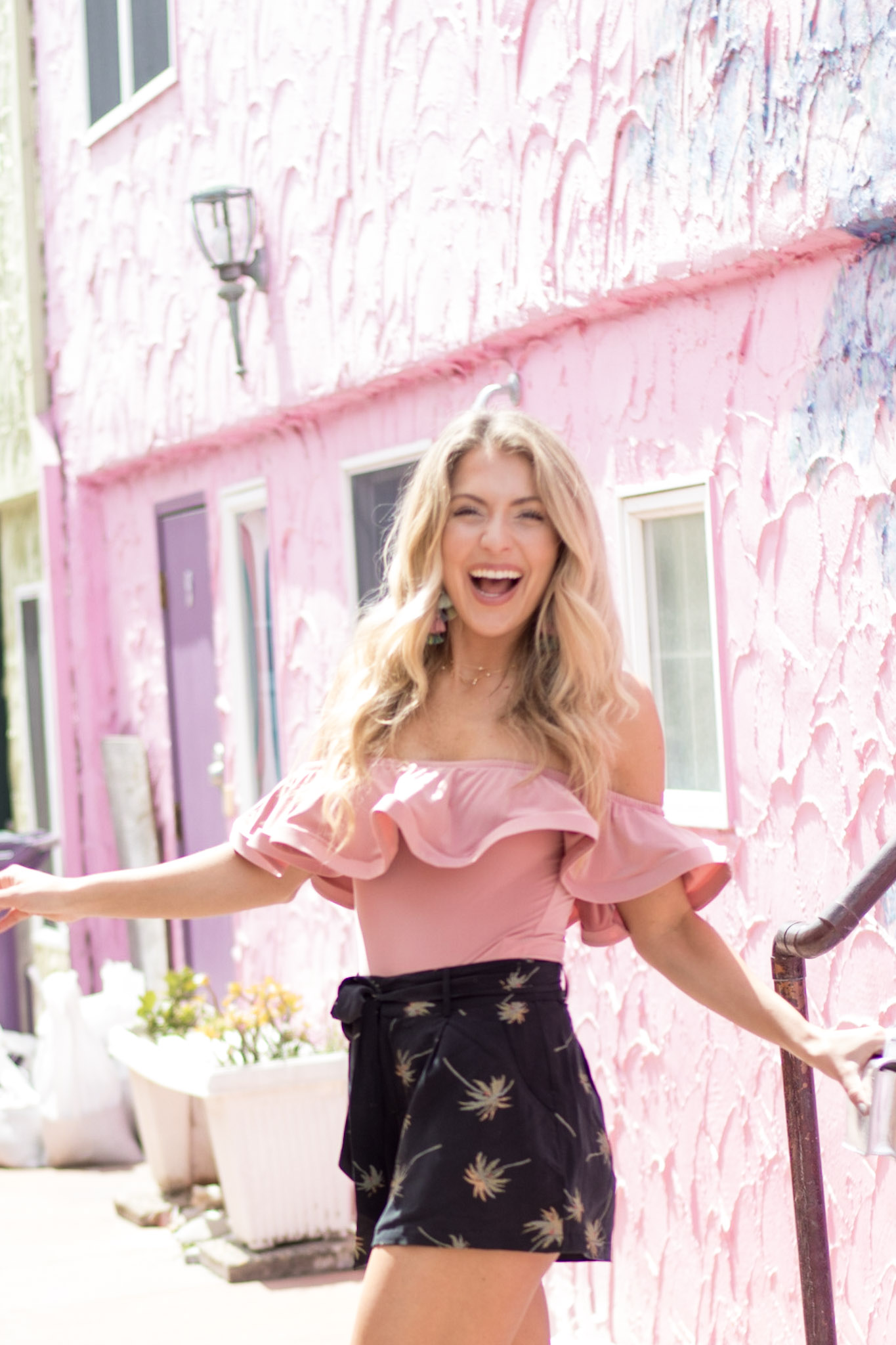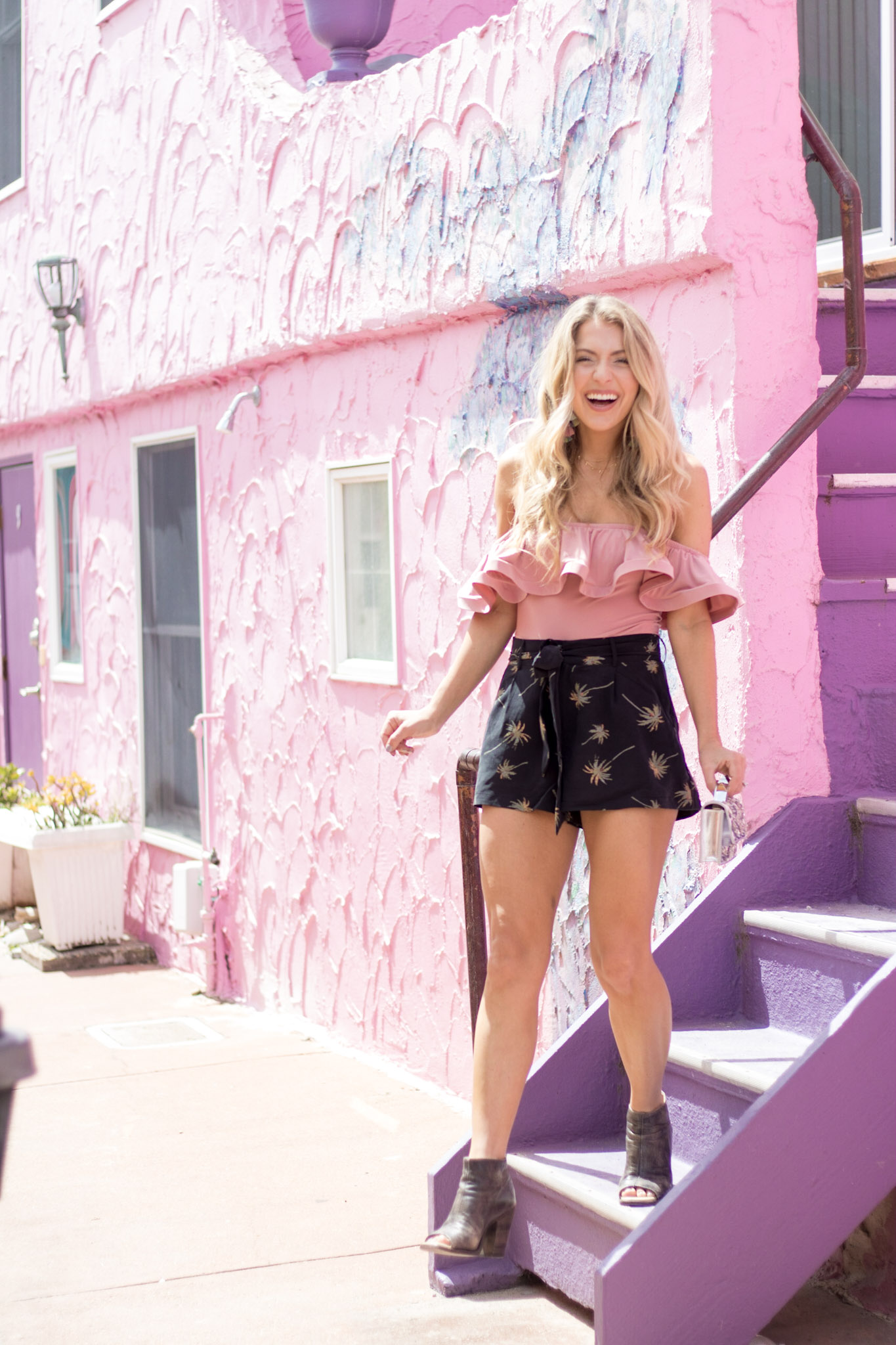 There are just some days that I want to dress unabashedly girlie. This outfit has it all: pink, ruffles, floral prints, heels. All of the feminine details that make me really "feel like a woman." Summertime in Capitola really did bring it out in me. How amazing is this off-the-shoulder top by Misa? The oversized ruffle is such a statement that I kept everything else fairly simple and let the neckline do the talking. It paired perfectly with a pair of printed high-waisted shorts by Rails. Once again, my all time favorite booties by Bedstu make an appearance because they genuinely are the most versatile and comfortable in my closet.
Look 1: (Insert Description/Outfit Title)
Top: @misa_losangeles
Shorts: Rails
Shoes: Bedstu
Purse: @salar_milano
I wore this outfit on a day date in the cute little beach town of Capitola, CA. It's nice to spend a little time south of the city where the weather feels a lot more like summer. That's why I brought out some of the things I don't get to wear in San Francisco's June gloom… like shorts, for example. Love this look? I've included a shopping guide below so you can put together something similar. Enjoy!
With love,
Chantelle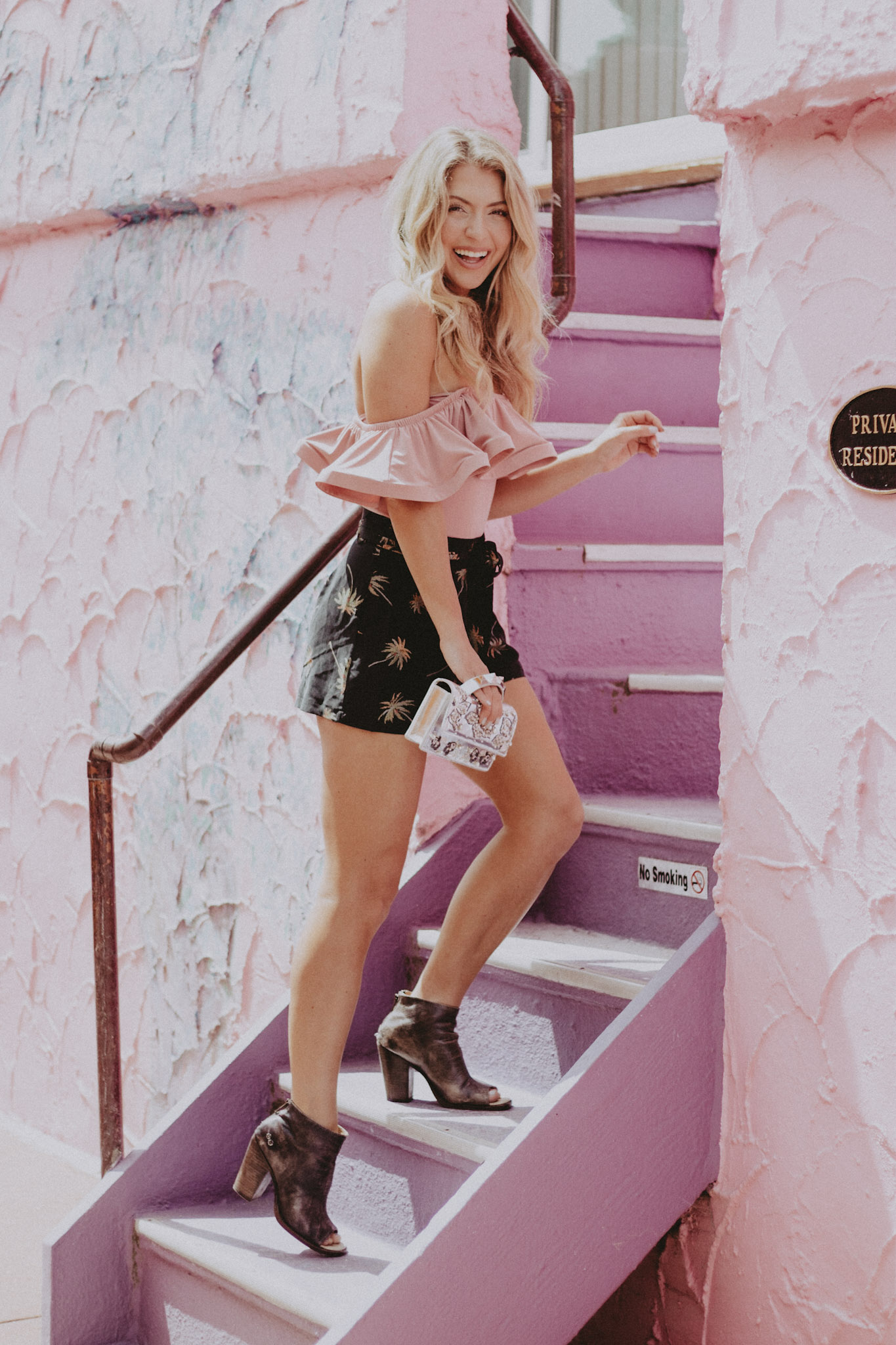 Shop My Look
With love,