3 ways to love on yourself!
Self-love is SO important. We spend a lot of our energy loving on others, which is amazing, but we should spend a little energy loving on ourselves as well. There are a plethora of ways to self-love, from mani/pedis, to massages and facials, to just picking up a good book and snuggling in on the couch. I challenge you to love on yourself in at least one, if not all three, of these ways!
1: Lingerie
I don't know why lingerie is so taboo to speak about. Most of us have something lacy in our undie drawer, if not a whole drawer dedicated to these fun sexy pieces #guily. So, I wanted to come out of my shell a bit and tell you some of my favorite styles. I LOVE a good teddy, this one by Oh la la Cherie covers just enough, and fits so well! My all-time favorite, for my body type, is a bra/undie/garter/thigh high combo by Cosabella. It makes me feel confident in my own skin. I'm a firm believer that lingerie is as much for us ladies, if not more so, as it is for your S.O. It's a MAJOR confidence booster plus it's so incredibly fun to get out of your comfort zone and feel empowered in your own skin. Find a fit that makes YOU feel self assured, bold, and sexy and add it into your drawer 😉 DO IT!
Black is a great go to, but once you have that in your repertoire I highly suggest adding in some red. It's fiery, bold, confident, and sexy… in my opinion.
Teddy by Oh La La Cherie
Bra + thong + garter + thigh highs by Cosabella
Shop My Look
2: Thistle
To say Thistle has changed my energy level and confidence is a MASSIVE understatement. I am the worst at eating salads, much less planning a healthy meal. Thistle delivers to my doorstep (on whatever day I specify) and then I just grab and go, or warm them up in a skillet and eat it at home. For someone who hates veggies, you can trust me when I say these meals taste incredible!!!!! Your gut health is important, and what better way to love on yourself than to give yourself an energy boost and live a cleaner healthier life. Trust me when I say this is a MUST TRY DELIVERY!!!!
Check out Thistle here
Use Code: CHANTELLE2FREE to get 2 free meals in your 1st order!!!!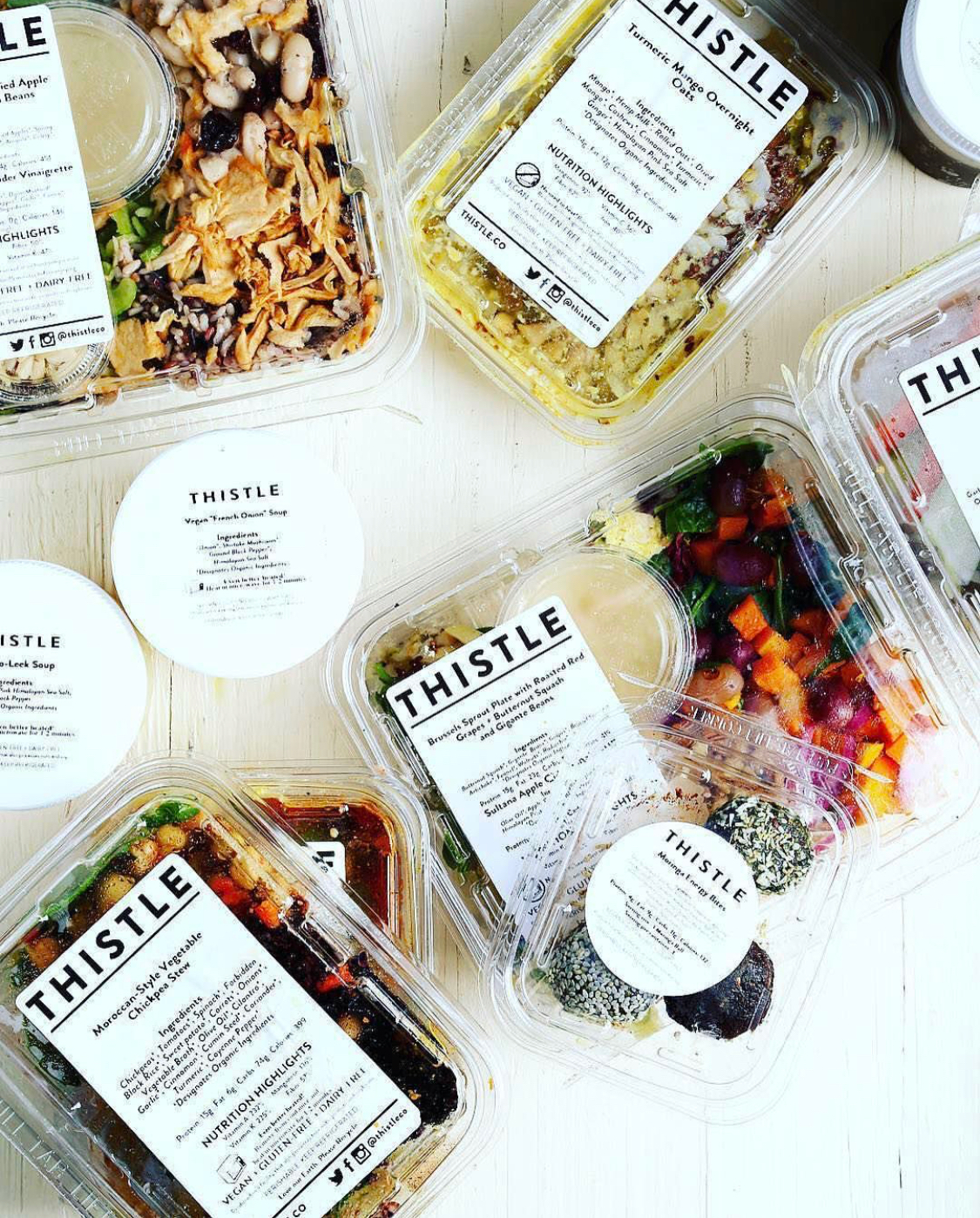 3: Luxury Beauty Products
Lastly, when your face is glowy, healthy, and beautiful you majorly feel loved by yourself. Here's the products I've been using/rotating weekly 🙂
Kate Sommerville exfoliating treatment
+ Codage's goodies I highly suggest checking out their "custom-made" option. Do the survey and see what they say your skin needs!
<!– COLLECTIVE WIDGET CODE START –> <div class="shopsense-widget" style="text-align:center" data-mobile-optimize="true" data-options="%7B%22widgetId%22%3A%225a83809c4df128eb066c21b5%22%2C%22version%22%3A1%2C%22pid%22%3A%22uid724-40091418-44%22%2C%22size%22%3A200%2C%22columns%22%3A3%2C%22rows%22%3A1%2C%22url%22%3A%22https%3A%2F%2Fapi.shopstyle.com%2Fapi%2Fv2%22%2C%22iframeHeight%22%3A275%2C%22iframeWidth%22%3A705%7D"> <script> !function(doc,s,id){ var e, p, cb; if(!doc.getElementById(id)) { e = doc.createElement(s); e.id = id; cb = new Date().getTime().toString(); p = '//shopsensewidget.shopstyle.com/widget-script.js?cb=1518565711278?cb=' + cb; e.src = p; doc.body.appendChild(e); } if(typeof window.ss_shopsense === 'object'){ if(doc.readyState === 'complete'){ window.ss_shopsense.init(); } } }(document, 'script', 'shopsensewidget-script'); </script> <iframe src="//shopsensewidget.shopstyle.com/#/?options=%7B%22widgetId%22%3A%225a83809c4df128eb066c21b5%22%2C%22version%22%3A1%2C%22pid%22%3A%22uid724-40091418-44%22%2C%22size%22%3A200%2C%22columns%22%3A3%2C%22rows%22%3A1%2C%22url%22%3A%22https%3A%2F%2Fapi.shopstyle.com%2Fapi%2Fv2%22%2C%22iframeHeight%22%3A275%2C%22iframeWidth%22%3A705%7D"
height="275px"
width="705px"
frameborder="0″
seamless style="border: 0;">
</iframe> </div> <!– COLLECTIVE WIDGET CODE END –>

With love,