Roses are pink… Valentines mommy & me
What better way to celebrate love than with your favorite mini human? Am I right, or am I right!?!?
Senna and I decided to casually match and go buy ourselves some flowers and chocolate 10 days early 😉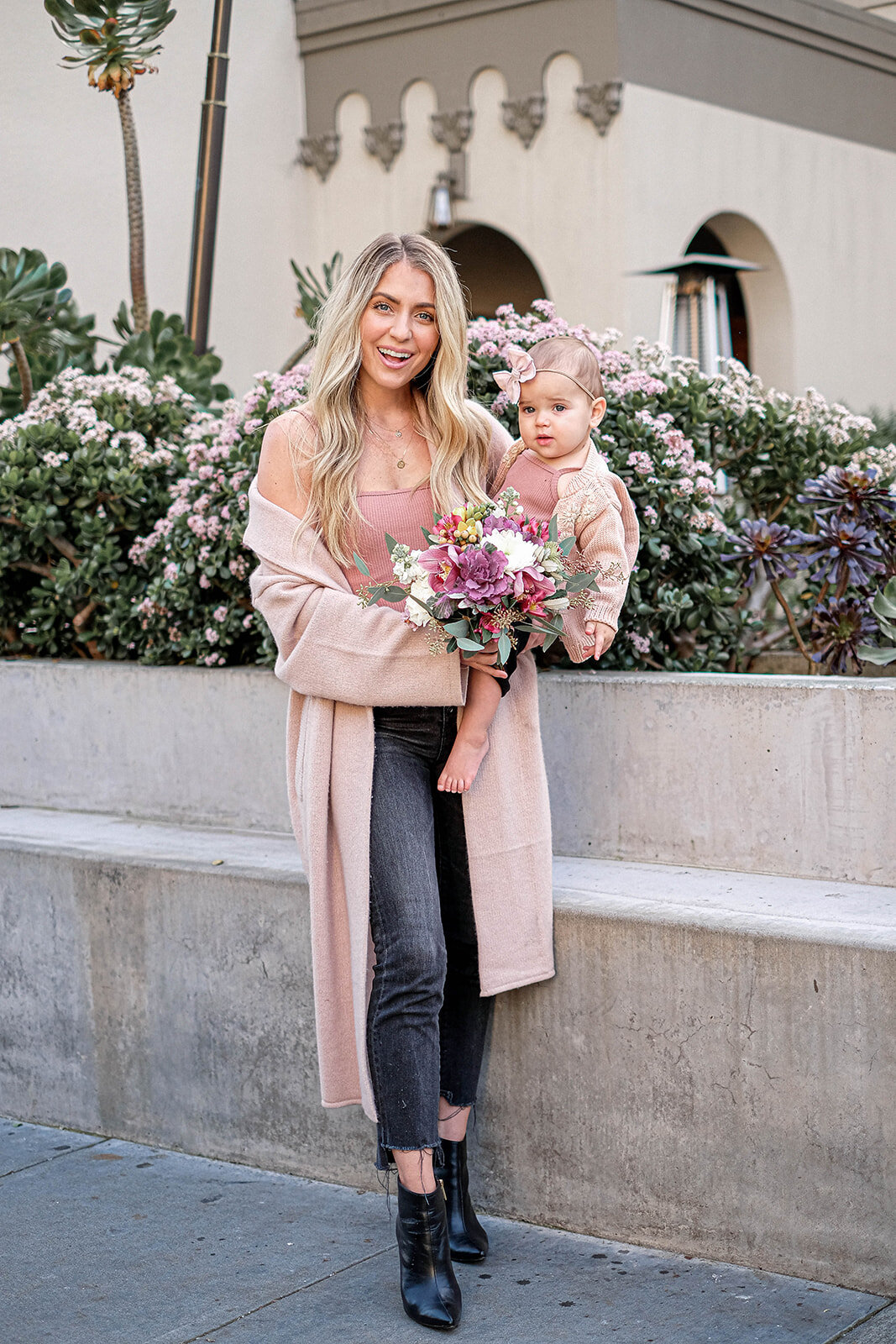 The Body Suit is by Raised by Water and here's the matching baby, BUT there was limited sizing so I added some similar favorites below 🙂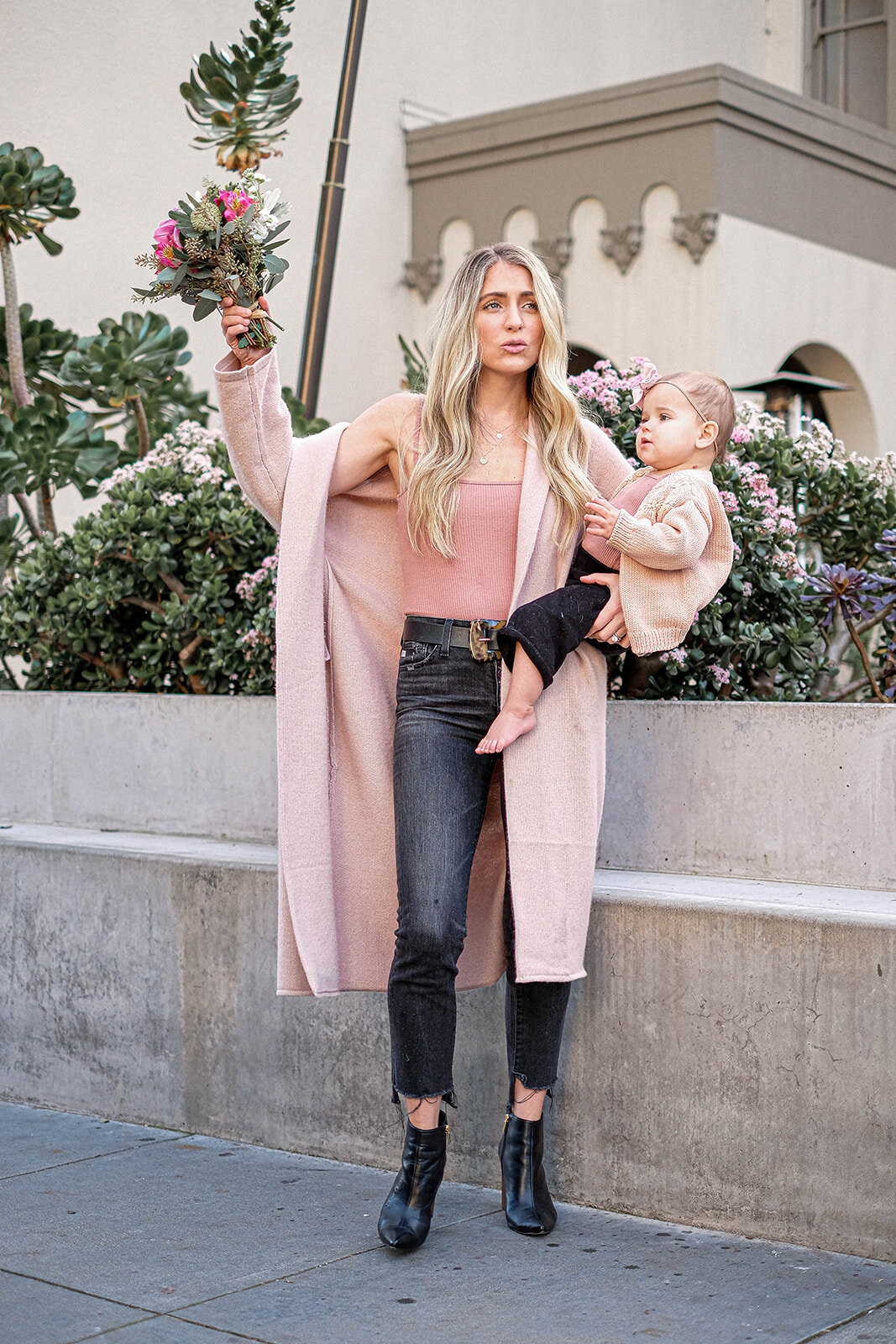 My jeans were by AG but are no longer sold. Agolde has become a favorite so I linked some similar styles by them for you to check out!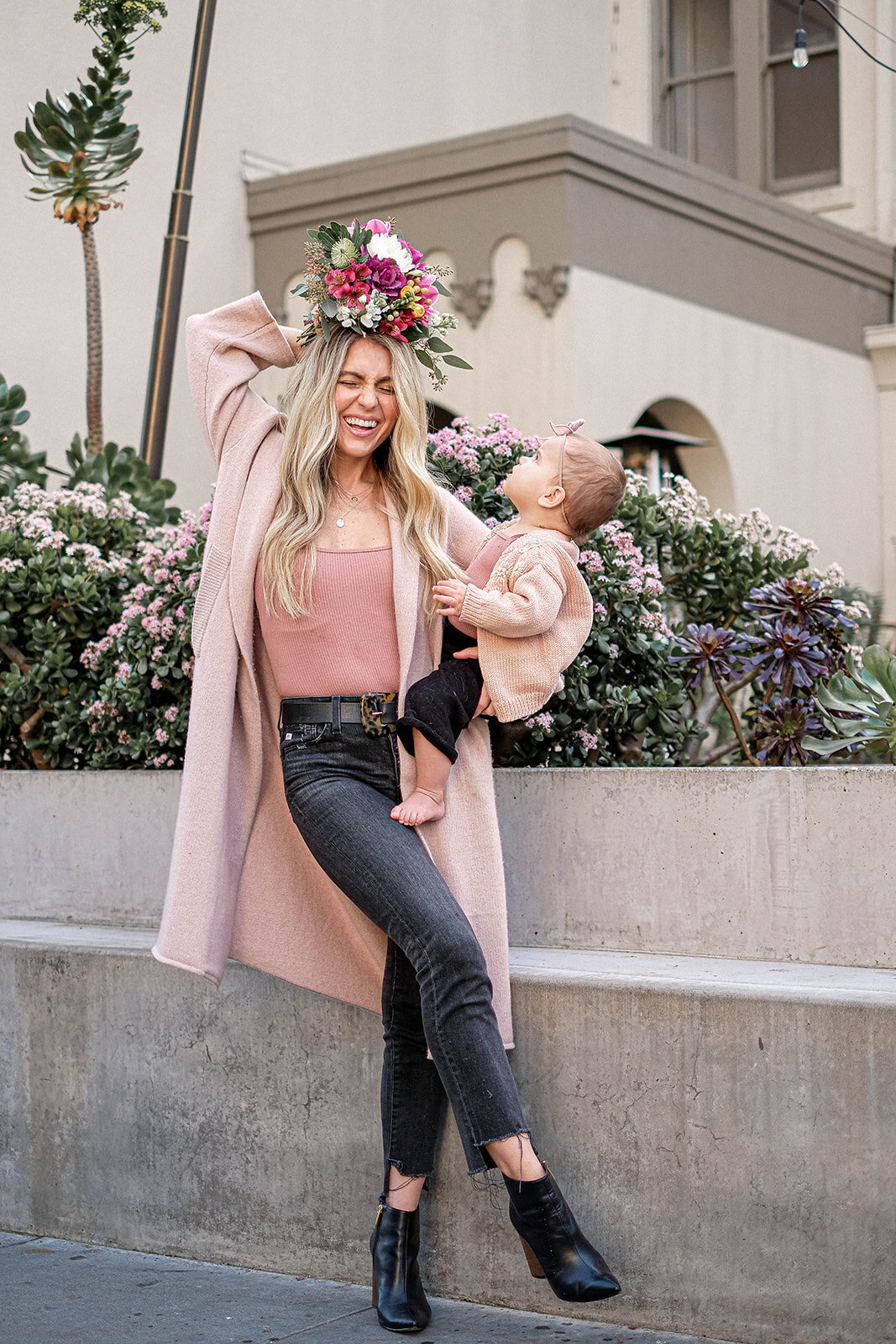 Here's the exact bootie and it's SO comfy! I wear it often!!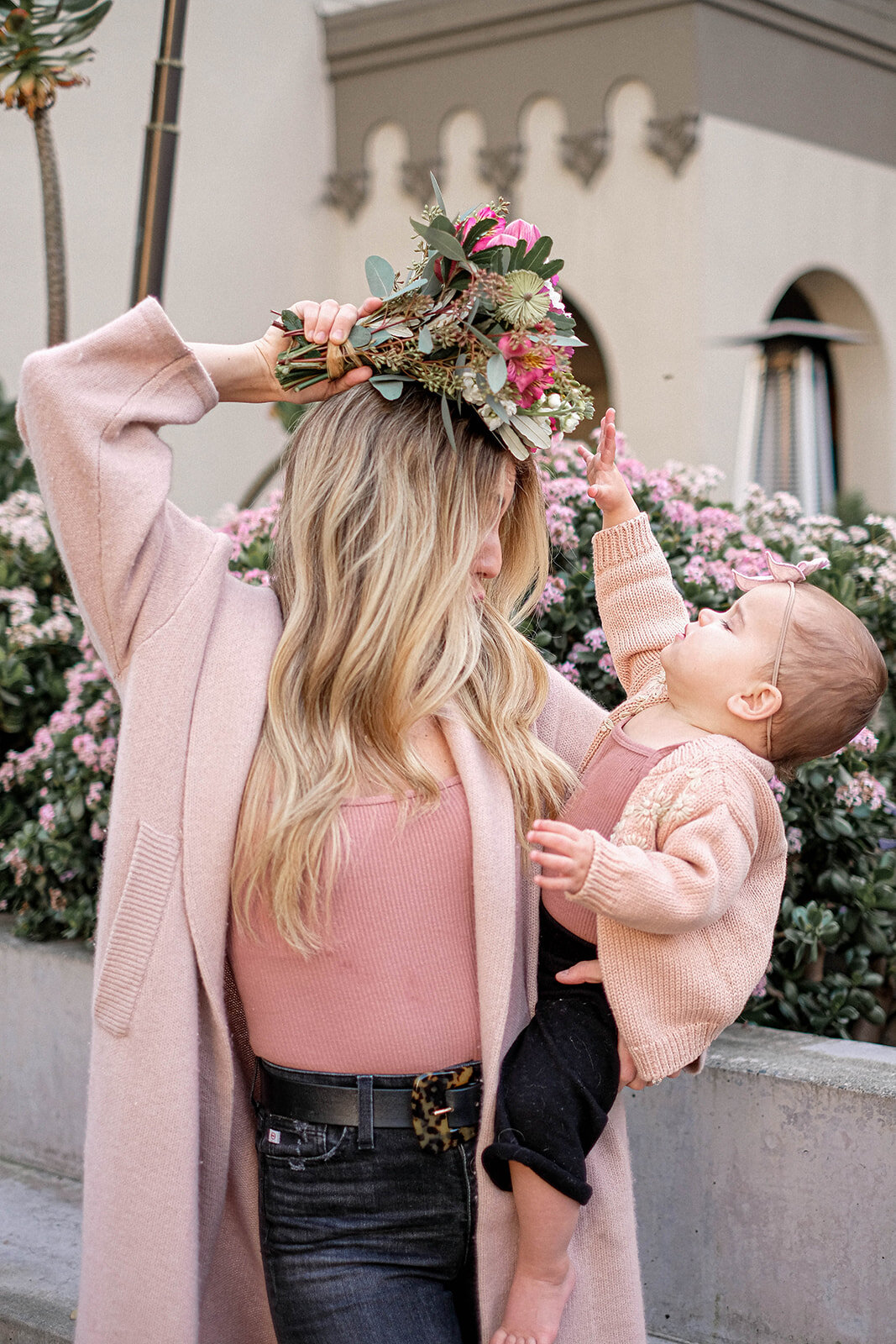 Baby Items!

Exact brand of baby items below 🙂
Cardigan (no longer available) – Wild Wawa
Baby body suit (limited sizes) – Raised by Water
This duster is EVERYTHING!!! If you've recently browsed my Instgram you'll see I've worn it oftern (and I wear it far more IRL!!!!). It just goes so well with everything and it's SO comfy and easy to wear. I'm truly obsessed.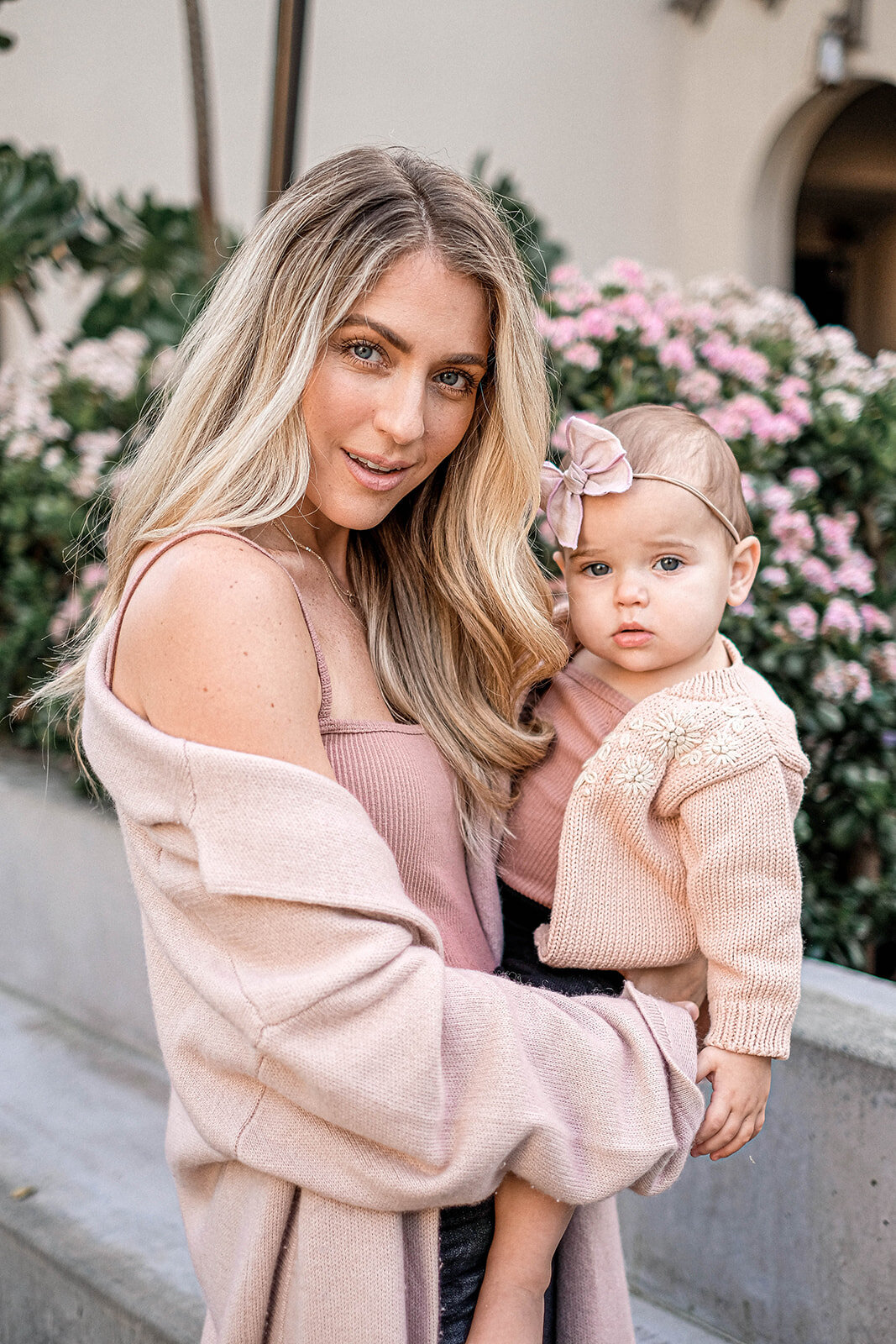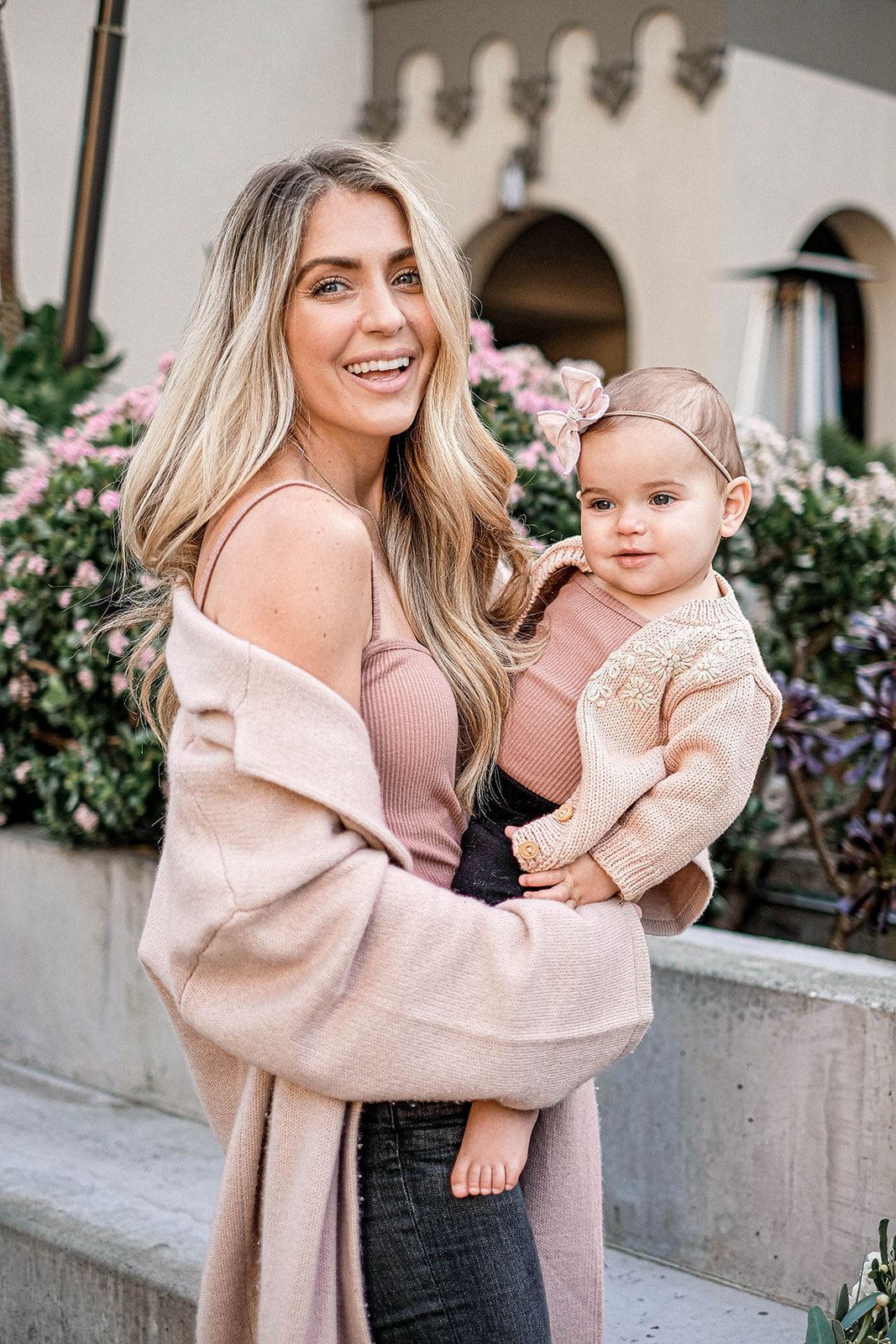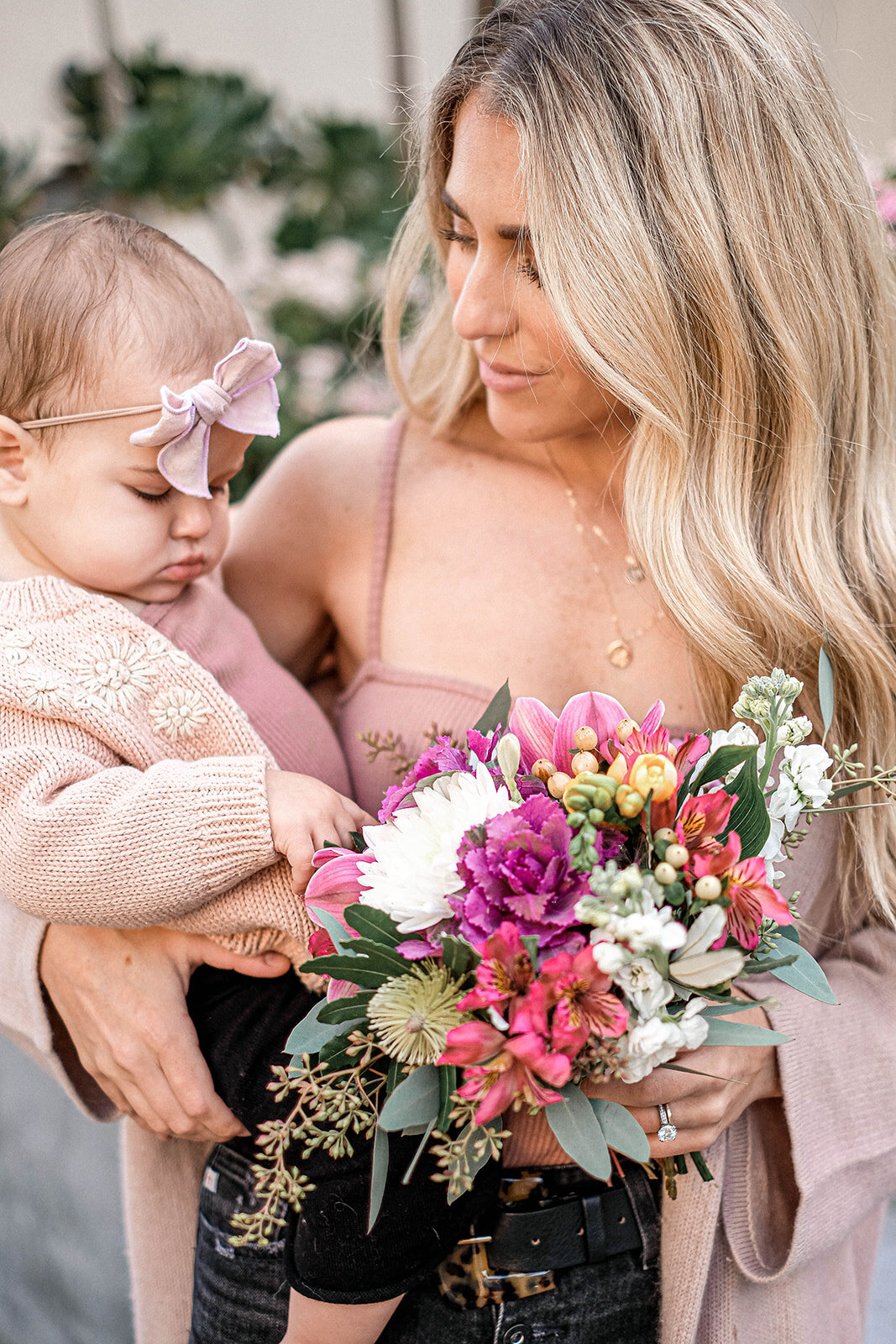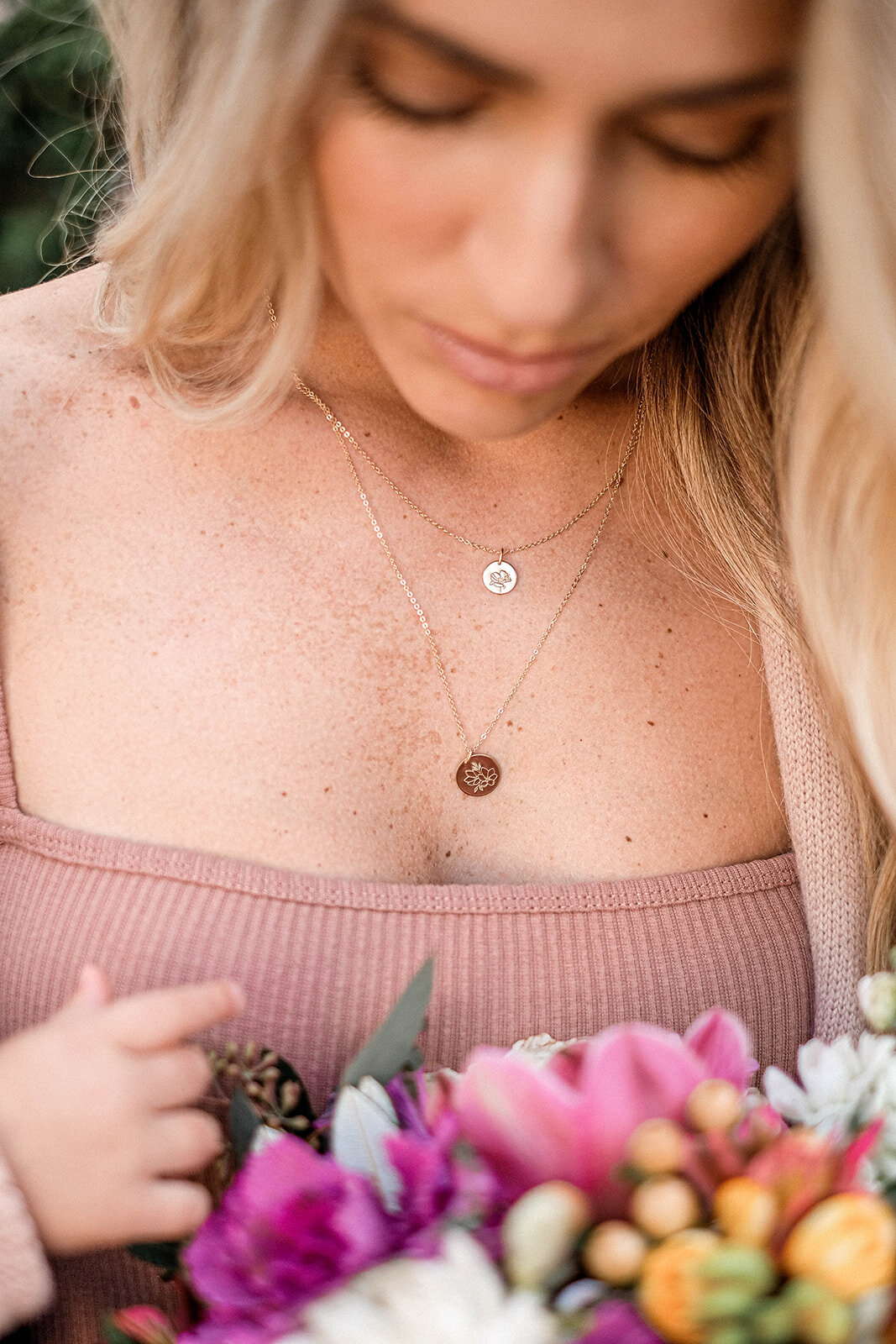 With love,