Senna's 1st Birthday Party
I had SO much fun putting Senna's first birthday together! Since her name is after a f1 race car driver, it only felt fitting to have the theme be race cars!
I wanted to share all the details with you, in case you too want to throw a race car bday!! Or if you just want some party inspo!!!
Signs are all from minted 🙂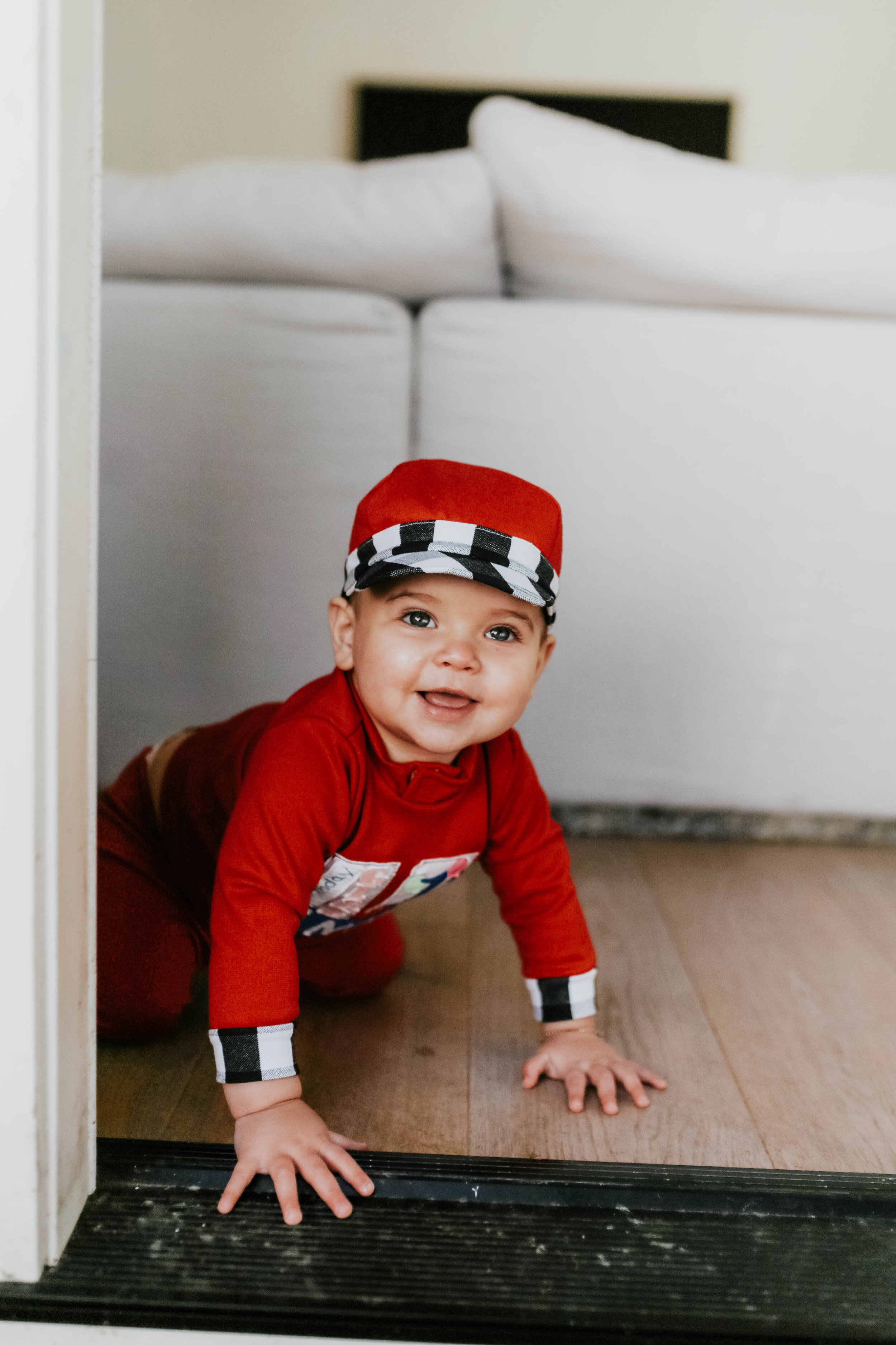 No2 Willow Lane custom made Senna's little racer outfit!!! (They also made my niece Posie's puppy bday outfit). They make incredible stuff if you ever want a cute little outfit for your little!!!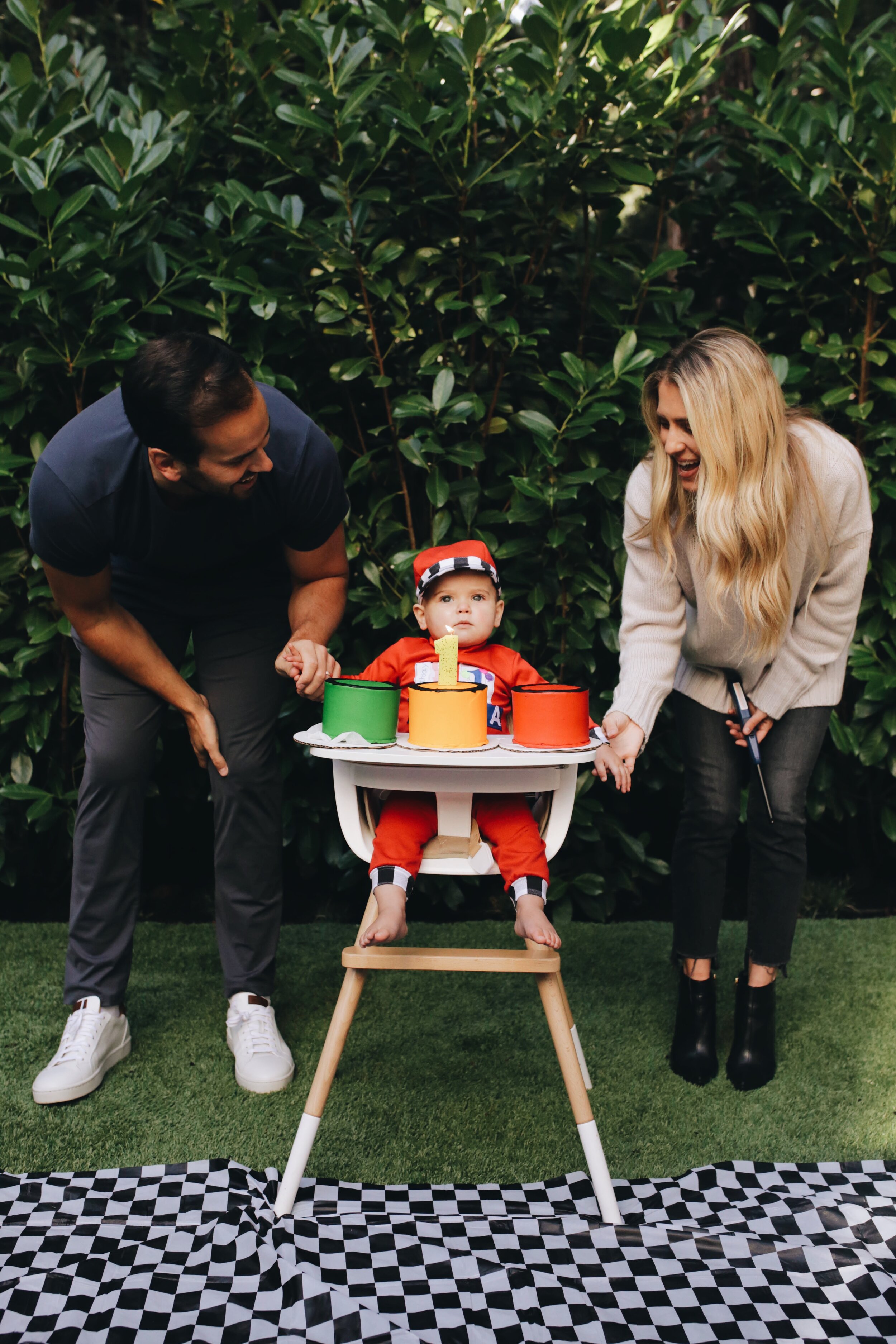 My favorite part of Senna's bday was putting down this table cloth, and putting 3 cakes (red, yellow, and green like a stop light!) on it! Then we got all the babies in their diapers and let them go to town!!!! It was so funny to watch!!! Most the babies just put a finger in the cake, decided it was too messy and crawled or walked back to their parents. Senna and Posie, on the other hand, ate fistfuls of cake for awhile! Clearly they are mine and Savannah's babies haha!!! It was such a fun moment though and I loved watching ALL these babies play together!!! There were 22 little ones total!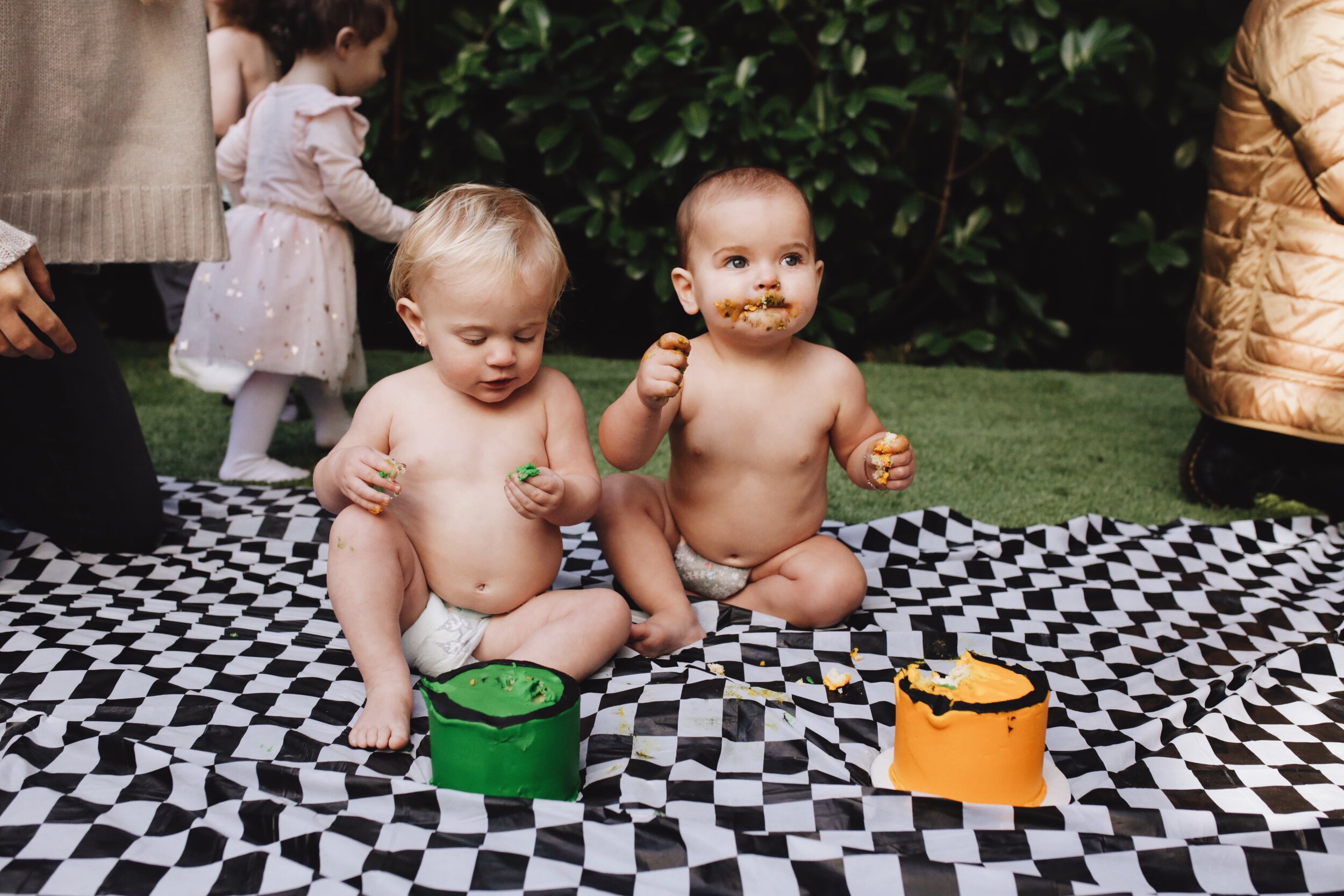 Alright, here you go!!! My AMAZON list of goodies for Senna's bday….

–MCLAREN KIDS CAR – Coulter got Senna this when she was 3 weeks old, and has been so excited for her to be old enough to actually enjoy riding in it! It's so fun cause it has a remote for the parent to control it, and then can switch to being driven by the child later 😉
–LONG RACETRACK ROAD – I set this and the Mclaren + the stoplight at the entrance of the house as the start and finish for the "race"
–RACECAR PLAYMAT -I loved this mat!!! It's the perfect little thing for a playroom too!!!
I also used these pretzels and this chocolate to make " DIP STICKS" for the dessert table!!!
Florals were done by Le Bouquet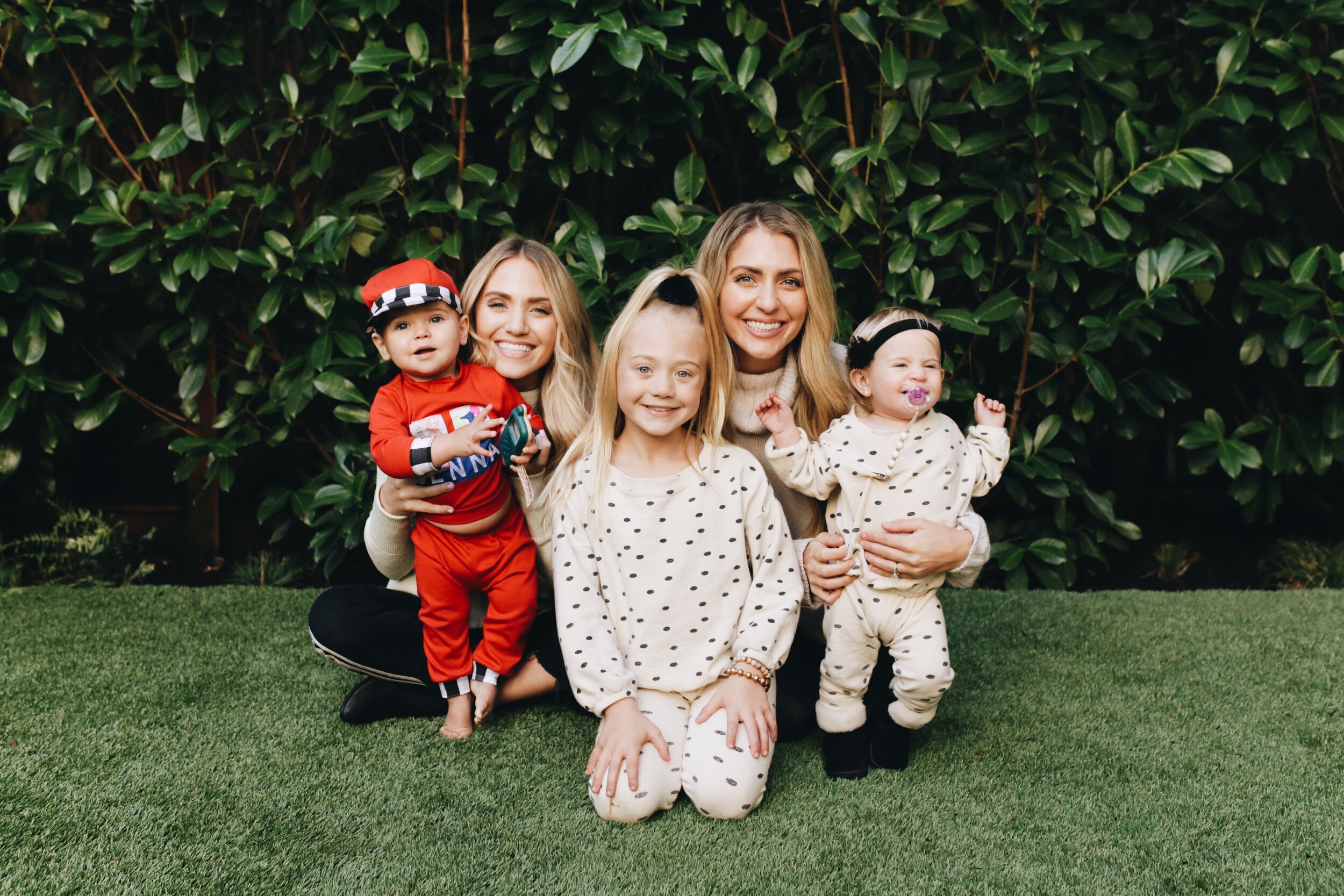 Last but not least, Kickee Pants was sweet enough to gift all the babies black and white pjs!!! Most Senna's pjs are from them and they are SOOOOO soft. It was THE BEST party favor ever 🙂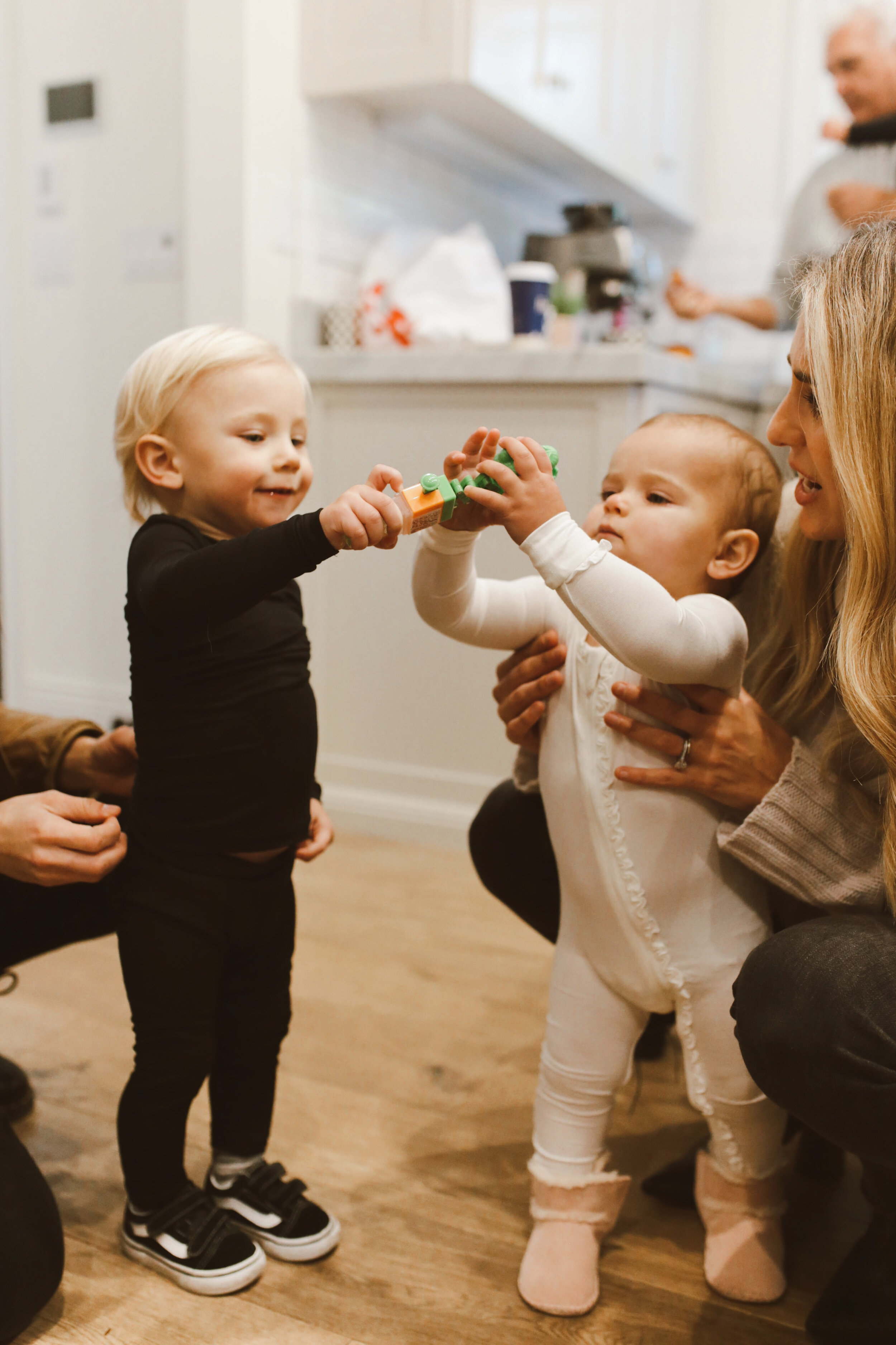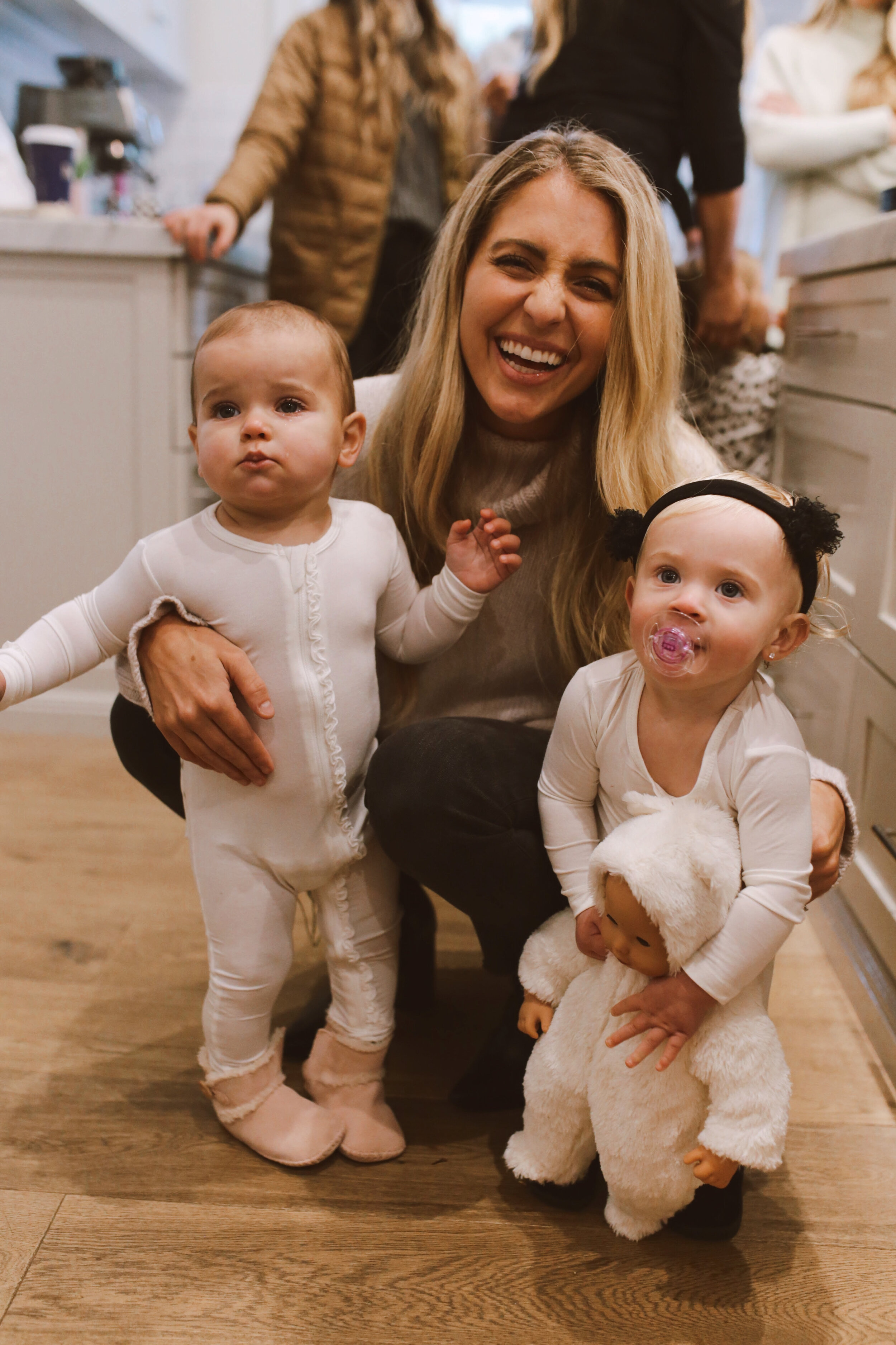 With love, Chantelle Paige-Mulligan
With love,