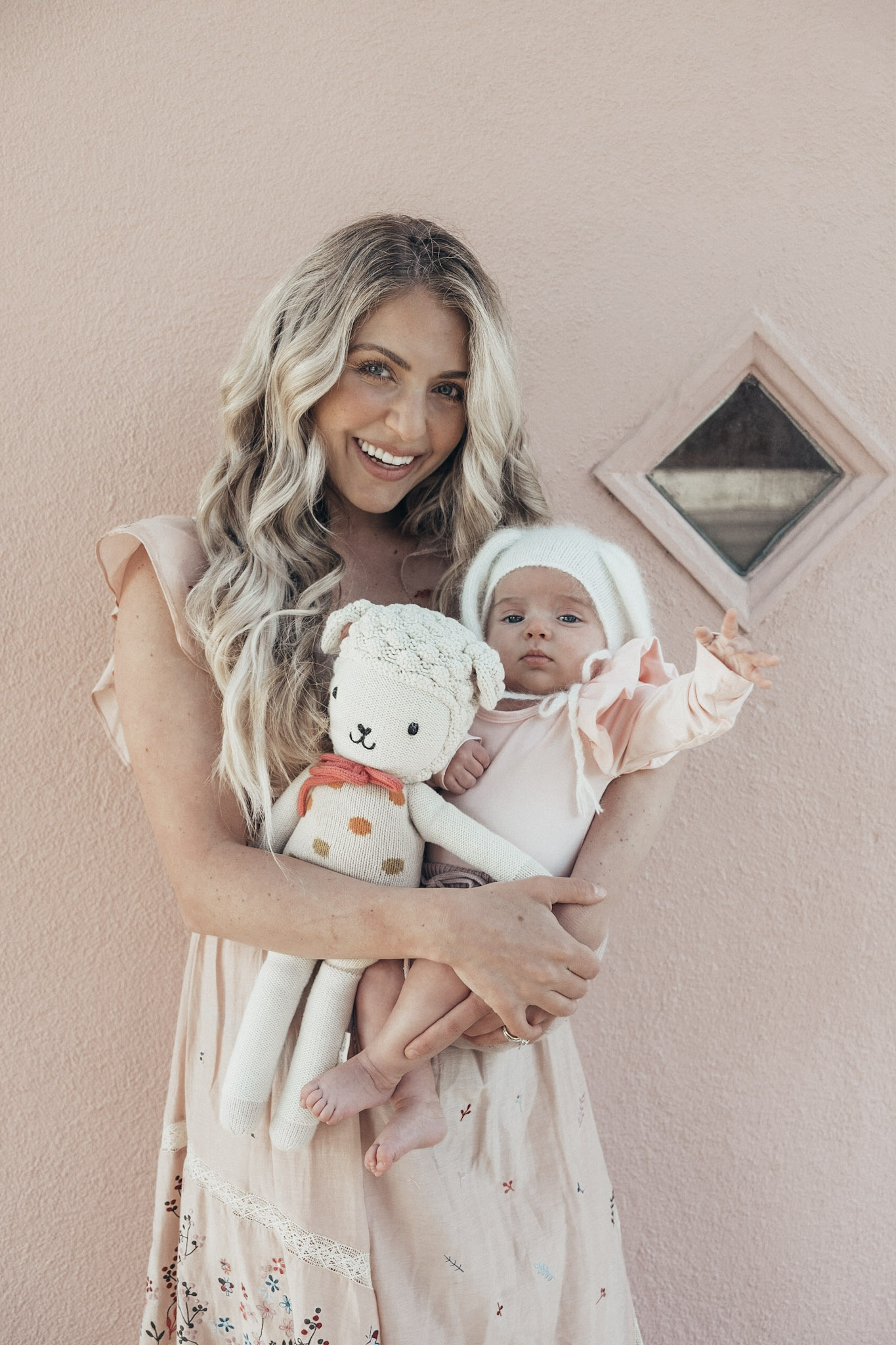 Happy Easter!!!

It's Senna's first Easter!!!! YAY! I bought all the candy I personally wanted to eat and put it in an Easter basket for her. I'd call that a #momhack…
Head over to my Instagram to see how I put together her basket!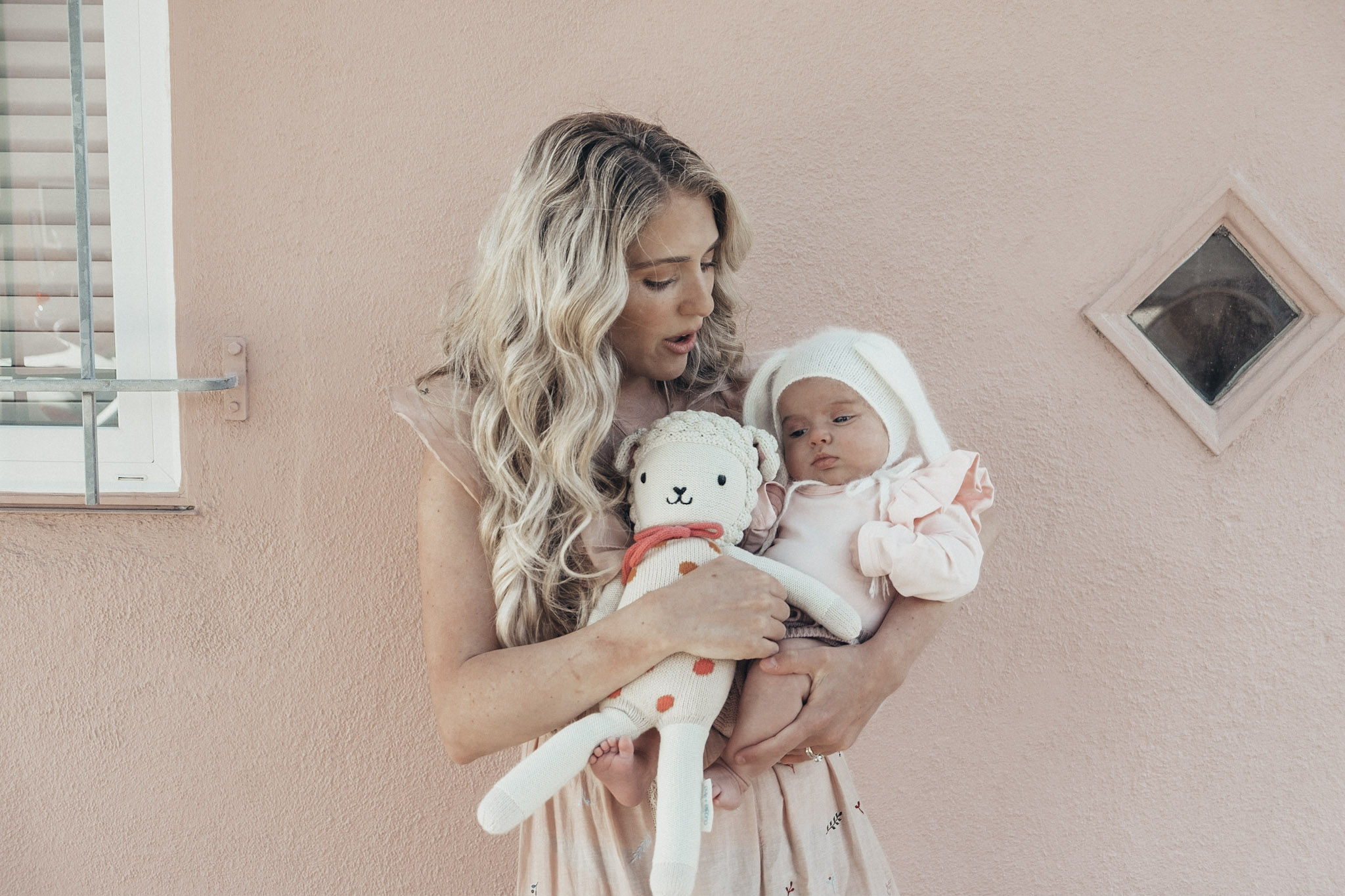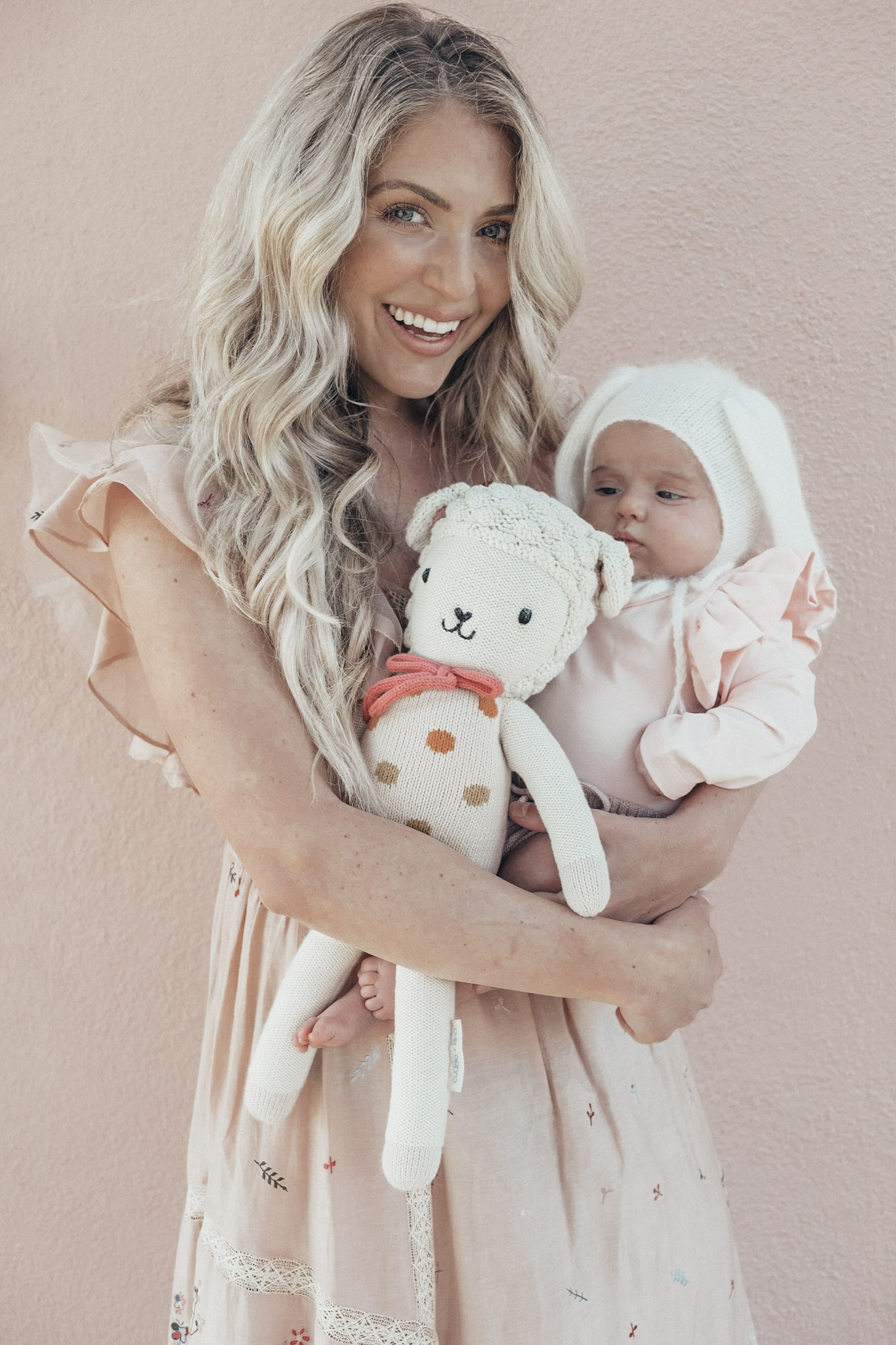 Here's a list of all the cute things I included:
CUDDLE + KIND lamby (in photo)

Sleep Sheep from Pottery Barn Kids (Senna loves this and it makes for a cute noise machine!)

Minna Parikka bunny shoes, and mommy got matching ones! YAY

…and all the candy I wanted 😉 AKA a lot of Reese's eggs.
Happy Easter everyone!
With Love,
Chantelle
P.S.
Senna's bunny hat is from Ginger PIckles Knits
---
Shopping Guide:
With love,