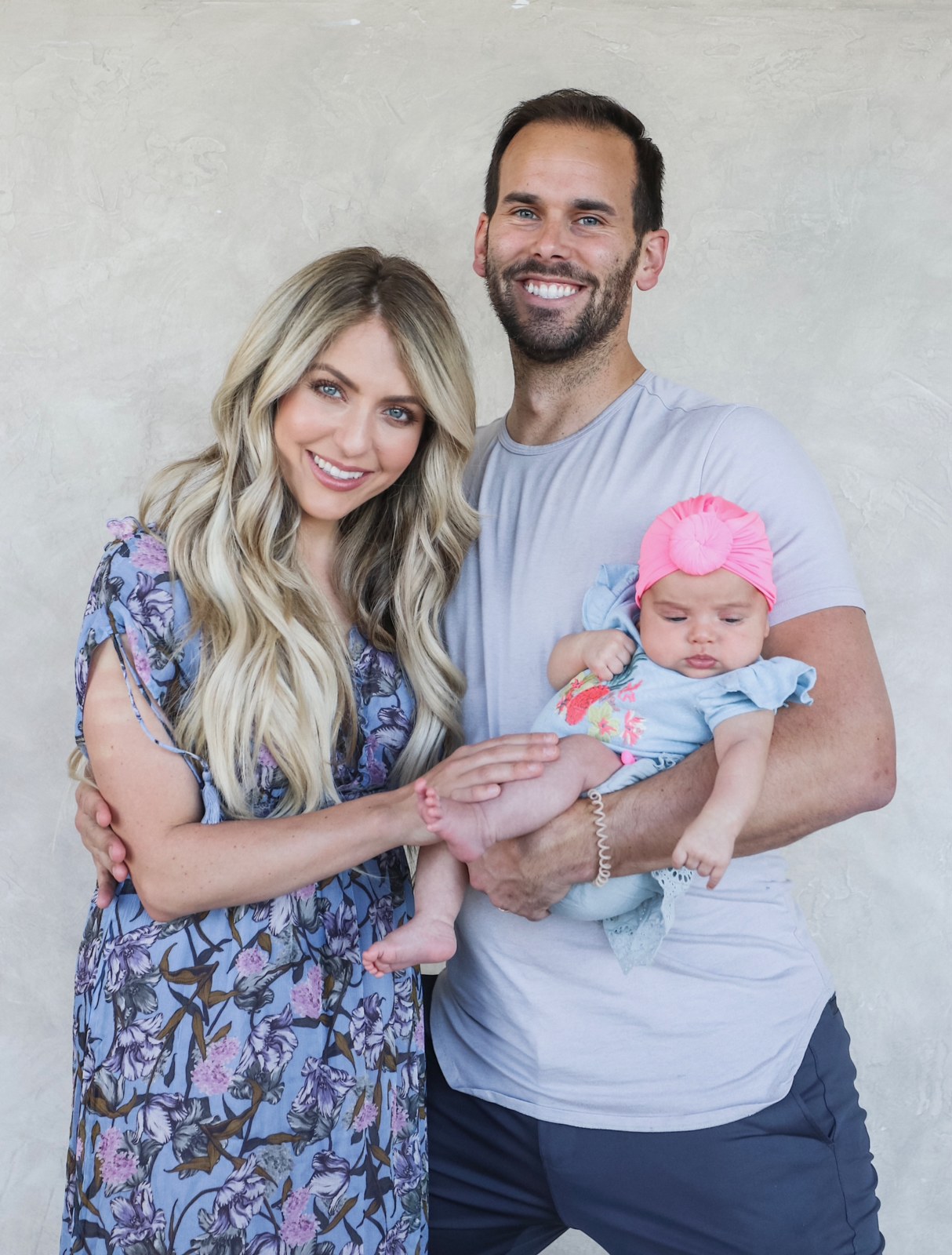 FAMILY TRIP PART 1
We took our first family trip! We went to Arizona to meet up with the LaBrants aka my little sis, Savannah, and her family. We planned for a fun weekend getaway lounging by the pool, which meant that Senna was about to have her first flight and her first time in a swimming pool all in the same day! Exciting!
FLYING WITH A NEWBORN
I've heard stories from both sides of the spectrum: babies who slept the whole flight and babies who cried the whole flight. I was nervous. Personally, I get sick on almost every flight. I've had horrible motion sickness my whole life (but I loveeeeee traveling so I just don't let it control my life). With that being said, I was terrified that I might be passing this "wonderful" motion sickness on to my daughter.
*insert nervous mom boarding a plane here*
TAKE OFF
I read that feeding for take off and landing helps, so as we started to taxi I put Senna on my boob. Of course, five minutes later they told us there is now a line of airplanes waiting for takeoff and it'll be a 30 minute delay.
cool, cool, cool.
TO TAKE HER OFF THE BOOB TO CRY OR LET HER FINISH AND CRY FOR TAKE OFF?
The great debate of which might be worse!? She finishes eating and we're still waiting and I'm of course in panic mode trying to figure out how to make her want to eat again in 10mins when we do take off!
"Flight attendants, please prepare for take off" comes over the loudspeaker with "loud" being the keyword. Senna is startled awake and looks at me like someone has just yelled directly at her & starts bawling.
cool, cool, cool.
I bounce her and put her back on my boob and thankfully she soothingly sucks for 30 seconds and passes back out… right as we take off! SUCCESS!!!
SIDE NOTE: a cozy blanket for the cold flight is a must! Also, the Moby wrap or Solly Baby Wrap is incredibly helpful so your arm doesn't burn out holding your sleepy infant as you try desperately not to wake them 😉 I've also heard amazingggggg things about this Doona stroller cause it folds into a carseat and is small and easy to travel with. Didn't purchase in time, but i'm going to before our August flight to NYC!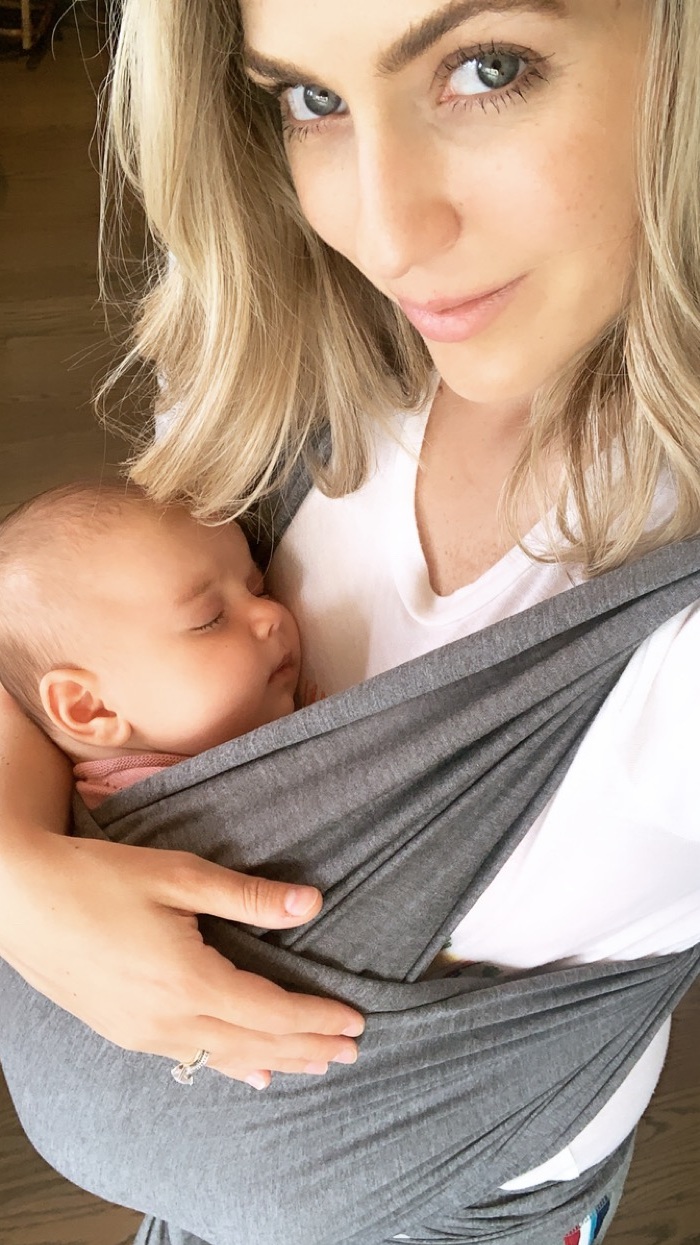 TOUCHDOWN AZ
Coulter, Senna, and I head down to baggage claim where we find Savannah, Cole (her hubby), and their girls Posie & Everleigh.
Senna needs a diaper change, but I've still never changed her diaper in a public restroom! Haha… I guess I'm nervous to? Plus, I always just go to my car… more on that in a future post though. Suffice it to say, I decided to wait 15 minutes until we reached our destination.
HAIR BY CHRISSY
Oh, did I not mention that my sis and I cleverly tied in a salon appointment into this trip ;p
*cue pretty hair pics cause Chrissy is the best*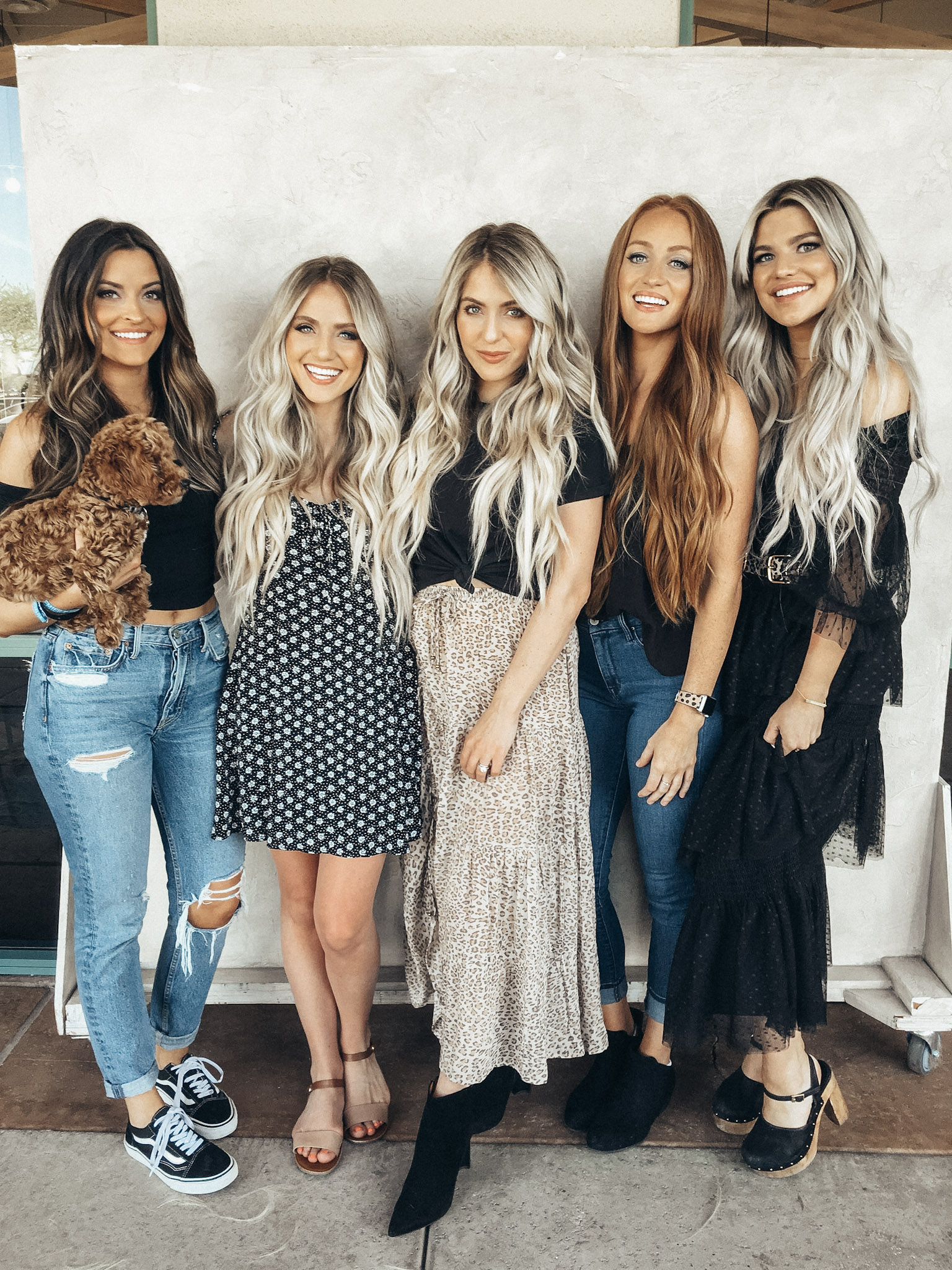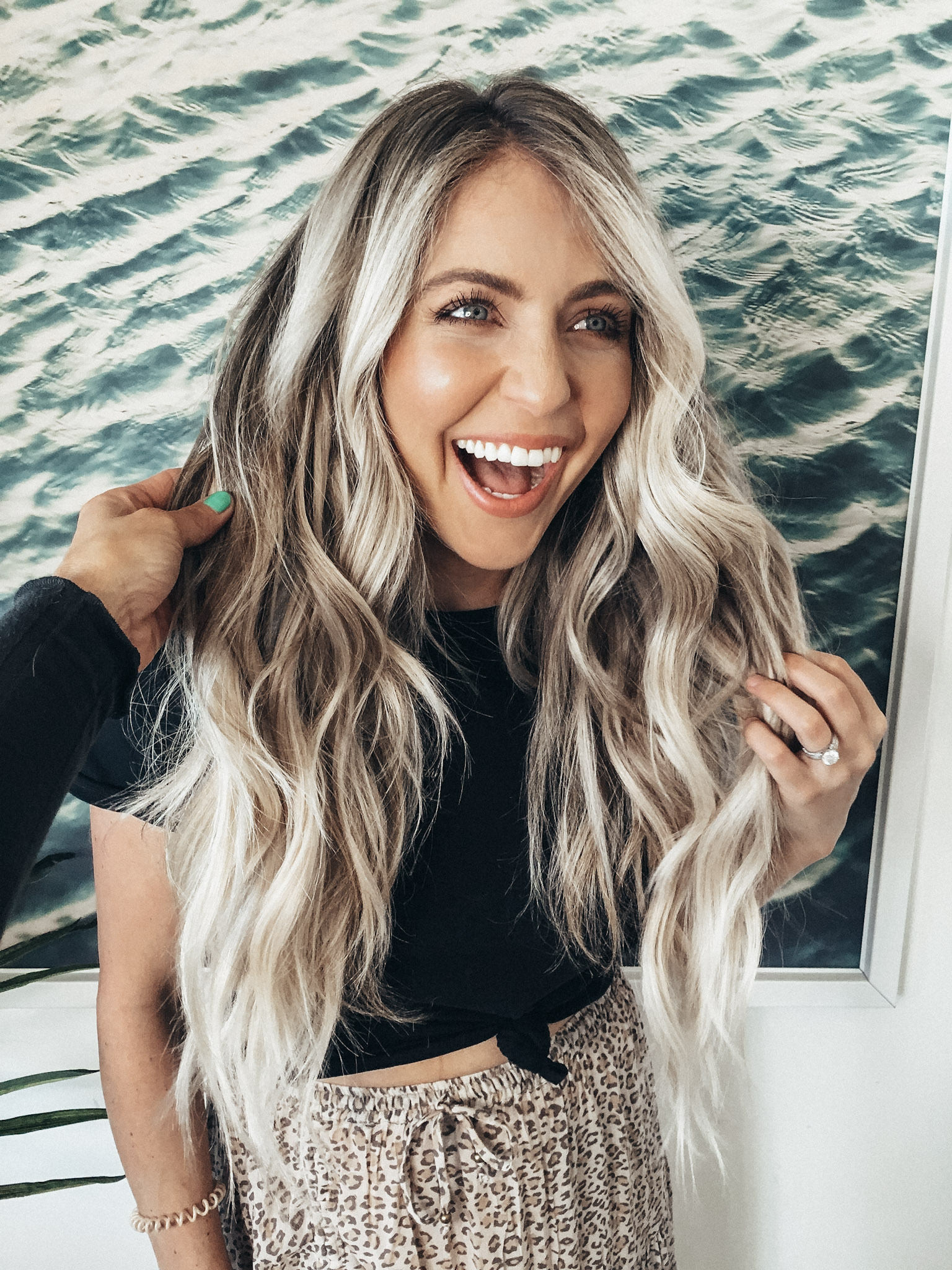 Swimming and flight home to come in Part 2!

With love,