Breastfeeding Awareness Month
Happy Breastfeeding Awareness Month!!! August is almost over, but I wanted to take this opportunity to say congratulations to all the mamas out there feeding your babies!!! …and I mean ALL the moms feeding their babies. Whether you are breastfeeding, pumping, formula feeding, or all of the above! Way to go keeping your tiny human alive (and chunkyyy… give me all the baby rolls!).
Here are a few of my favorite breastfeeding products. I've tried out a few brands of pumps (perks of the job, I guess), and the Medela Sonata is the one that I use non-stop. It's also the one I've been suggesting to my numerous friends who are all pregnant now, yay!
–MUST HAVE breast shield (PersonalFit Flex) it helps pump out more milk faster… and it's super comfy. I am OBSESSED with this shield and I would HIGHLY suggest it as an add on!
–Storage bottles Obviously gotta save the milk on the go and sometimes I'm too busy to pour it into a bag and just leave it in these and stick it into the fridge or into my cooler.
–Storage bags an actual must have if you're planning on storing milk up for that weekend away 😉 or let's be honest, it'll most likely just be a night out!
–Quick Clean Pump Wipes these have come in handy on soooo many car pump occasions. They happen far more than you'd expect them to, and you don't exactly have a sink at that moment to clean the parts with 😉
Funny story: Senna has been doing this for a few months now, but while eating she sticks her hand in my mouth and plays with the back of my bottom teeth, haha! Anyone else's baby do this? Or any weird funny things they like to do?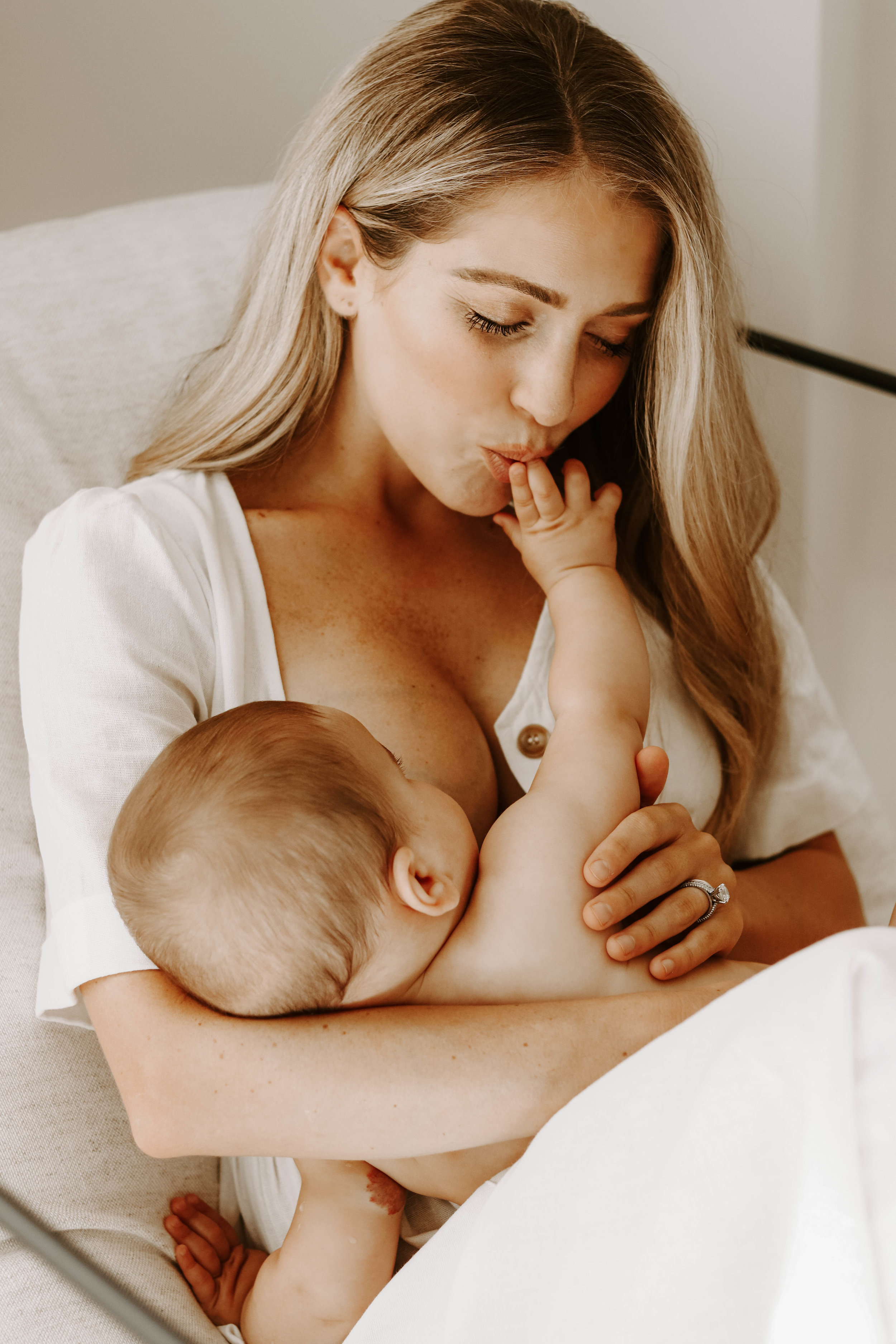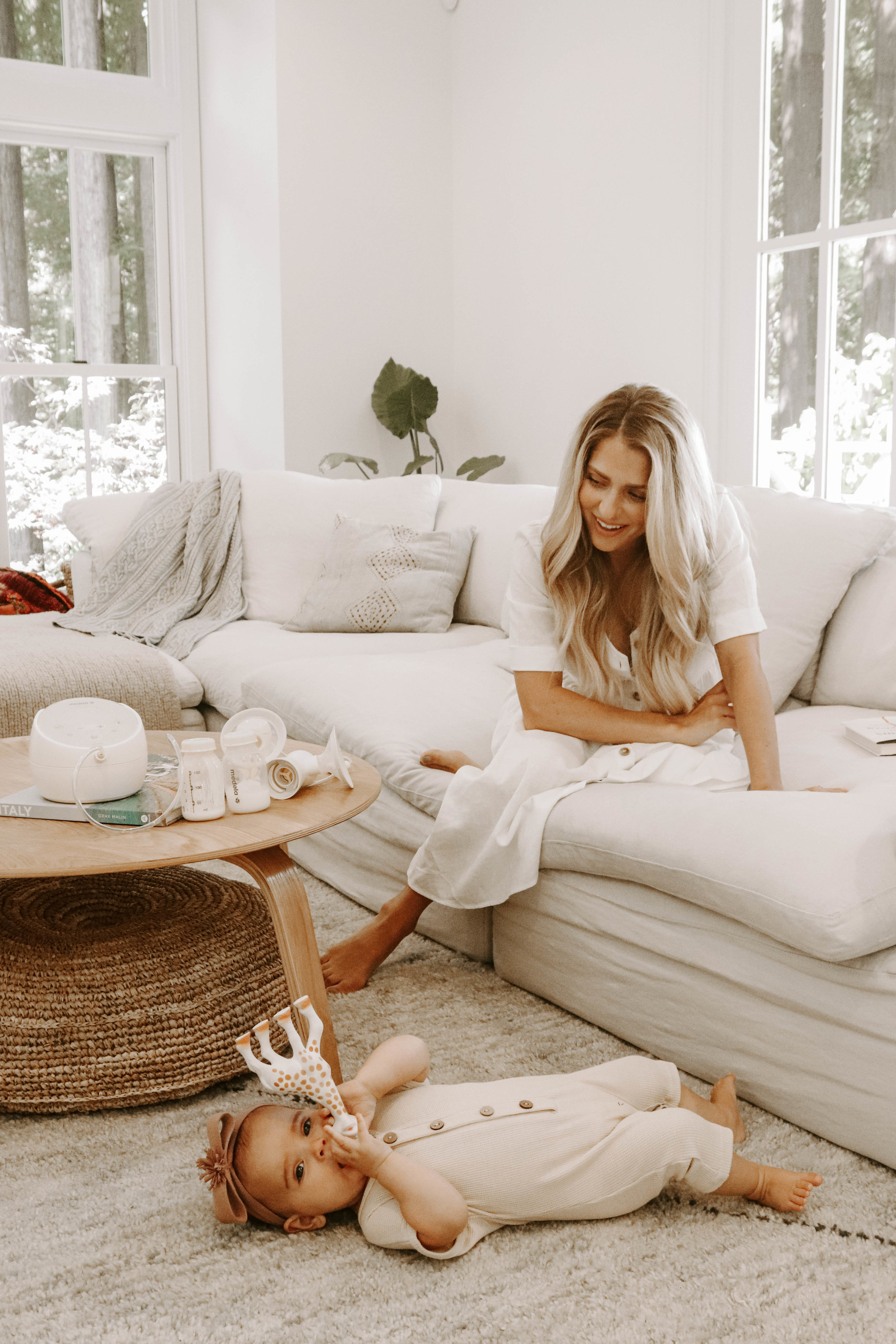 Thank you to Walmart for sponsoring this blog post, and RewardStyle. All links are affiliate links through RewardStyle, but as always, all opinions are my own & all products are truly products I use and love 🙂
With love,