LAID BACK COACHELLA LOOKS
Who says Coachella outfits have to be limited to fringe, cut-offs, and bikini tops? Sometimes a girl just wants to feel effortless, quirky, and comfortable. Here are my Coachella inspired laid-back looks to help you plan for this upcoming festival weekend.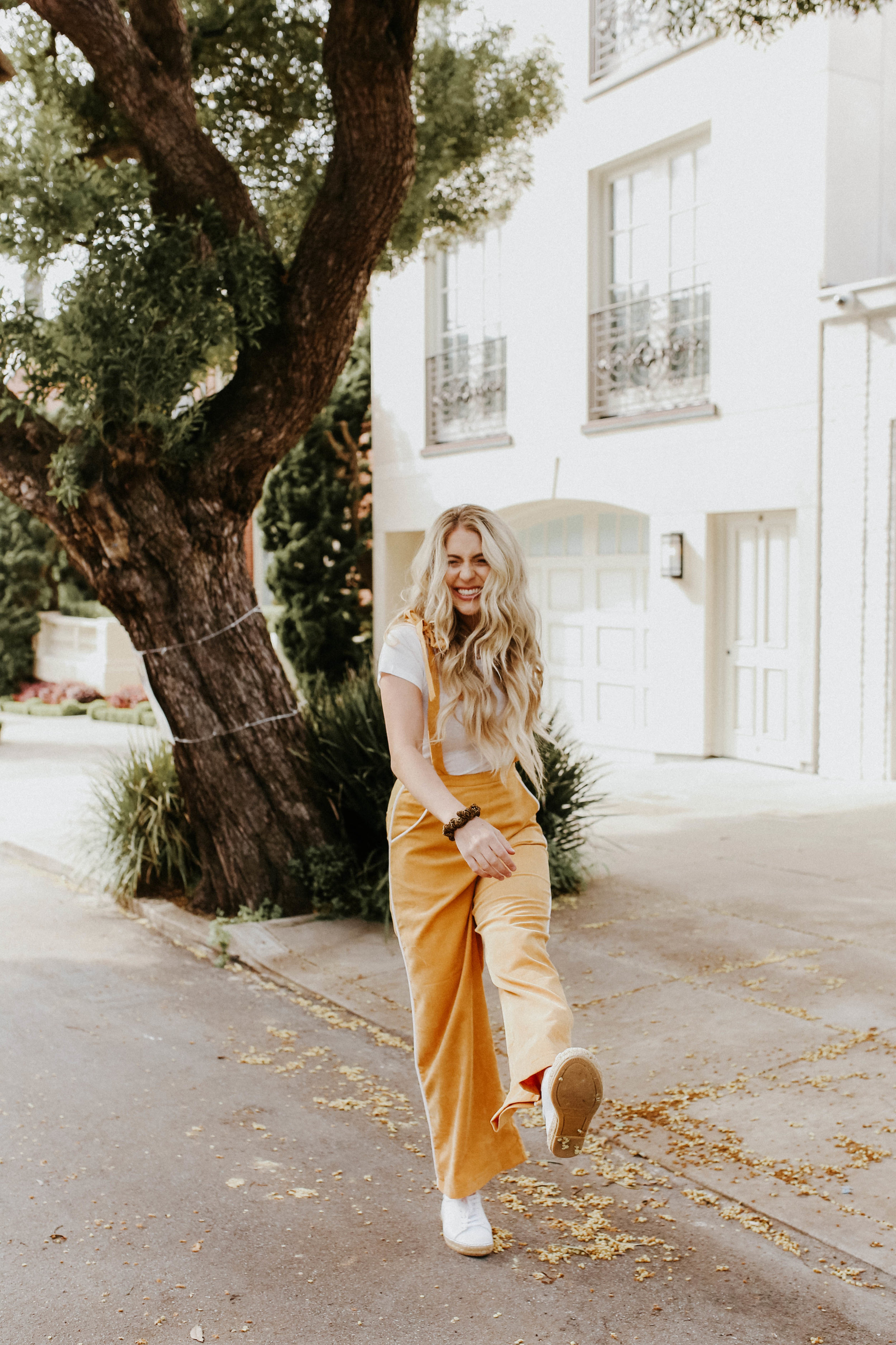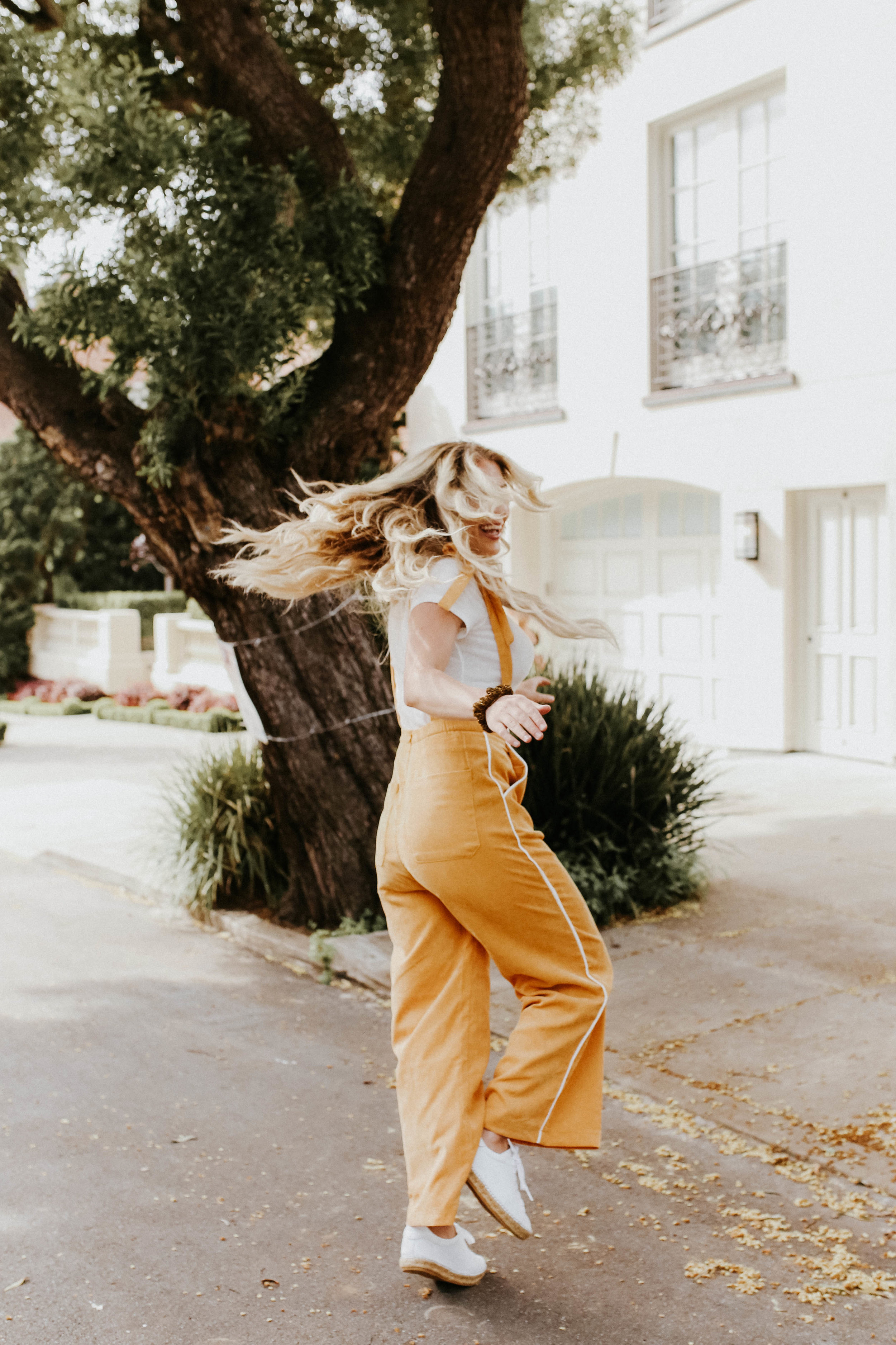 Look 1: Retro Sorbet Colored Corduroys
Cropped, cute and colorful. Do you need anything else in a perfect pair of over-alls? I think not. The high-waist makes these flattering and I love the retro racing stripes down the side. Pairing this look with a simple tee and white sneakers keeps it feeling fresh and minimal. I nice contrast from your typical over-the-top festival inspired looks. Best part? I would totally rewear these in day to day mom life.
What you need: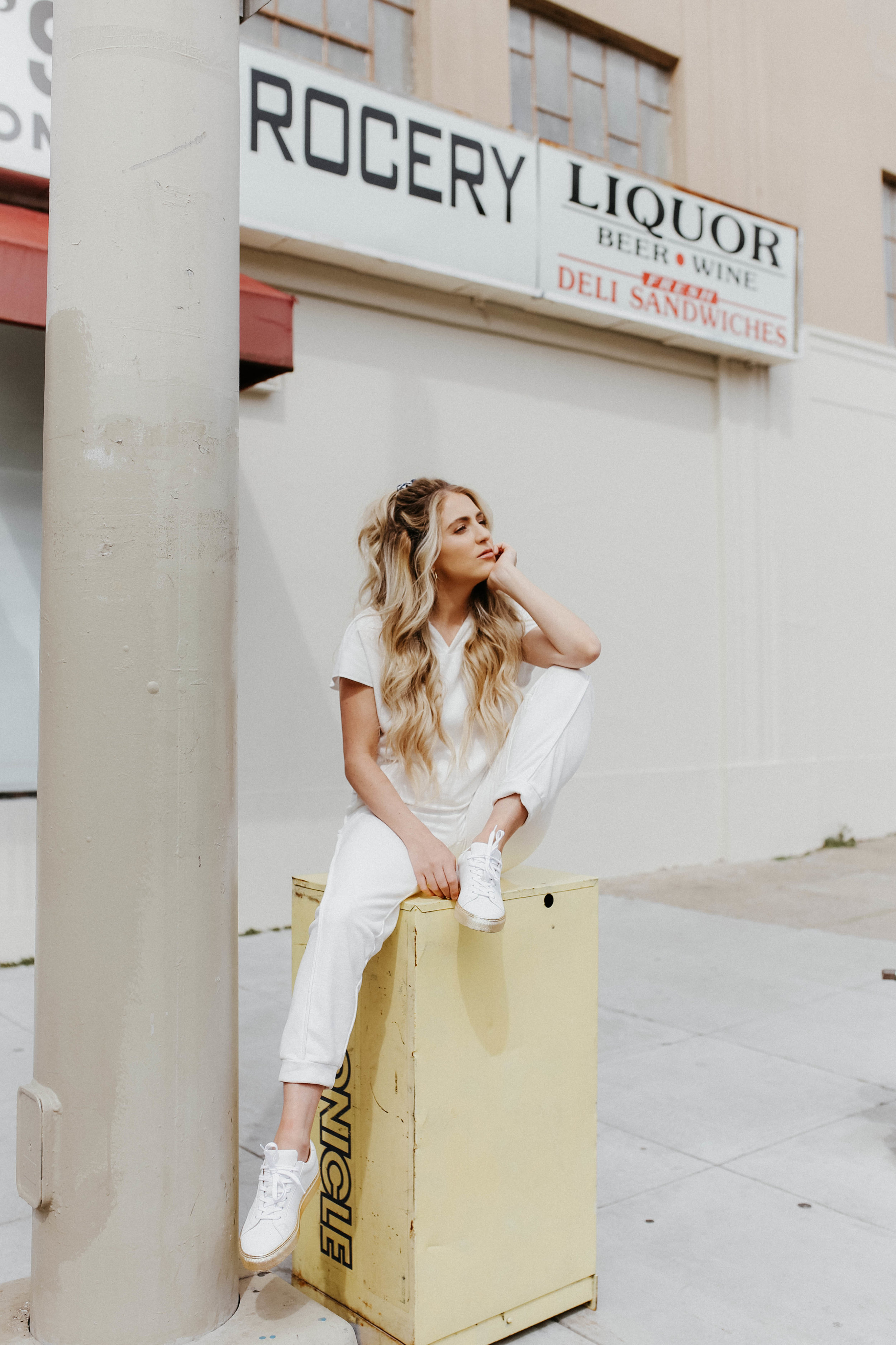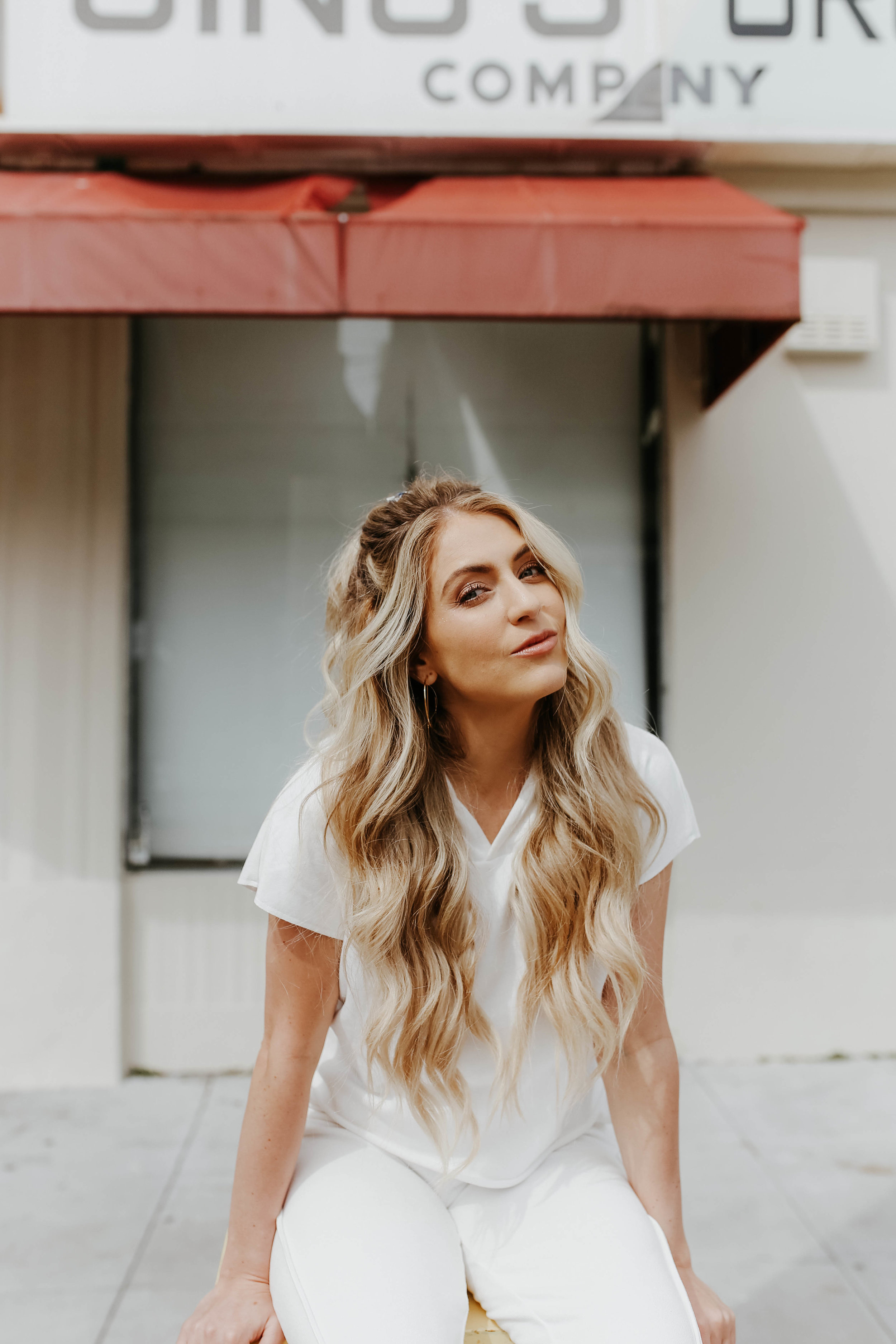 Look 2: All White Everything
Because why not? You already know your outfit will be covered in dust when the festival is finished, so why not take the opportunity to rock head to toe white? I'll say one thing, you will stay cool and stand out in a very casual way! Add a bandana to cover up your mouth if the dust starts to go crazy 😉 There is no better time than a festival to pull up your hair and not worry about it, which is why I rocked a half up with this look. Want to recreate it? Check out my tips below.
What you need:
Hair and Makeup by Moni Sebestyen
With love,