My 3 MOST used items while pregnant!
Two of my girl friends just had little girls and I shared so many of my favorite pregnancy items with them during their 9 months/gave them some of my favorite go-to clothes. I realized, I didn't do a great job sharing them with you guys though, and wanted to change that!!!
So, here are the things I told my best friends…

Yoga Pants
I thought I could just buy a size up of the normal yoga pants…. WRONG! Yoga pants these days have this amazing band that sucks in our bellies, which we all love the compression for our day-to-day, but while pregnant this band is VERY uncomfortable and you feel like you're squeezing your little one. So, here are the two brands of yoga pants I LIVED IN!!! In turn, the pairs my friends then borrowed and/or bought and lived in as well.
The thing I love most about both of these pants is that they can be worn post-pregnancy as well! I wore these post-baby for a few months and can still wear them today (9 months later), but opt for the compression again 😉 haha!
Beyond Yoga black and grey A MUST HAVE in black!!!!
LIVED in this. Cannot say how much I love it enough. It has this super soft nylon like fabric that pulls over your belly. In the beginning I just wore them rolled down and they were soft and comfy, then as the belly grew I pulled that part up over my belly. Post-baby I rolled it again.
…and here's one (of many) photos I found in my camera roll of me taking bump pics just to have for myself. Figured I'd share it though cause it's kinda fun and I'm wearing the grey yoga pant.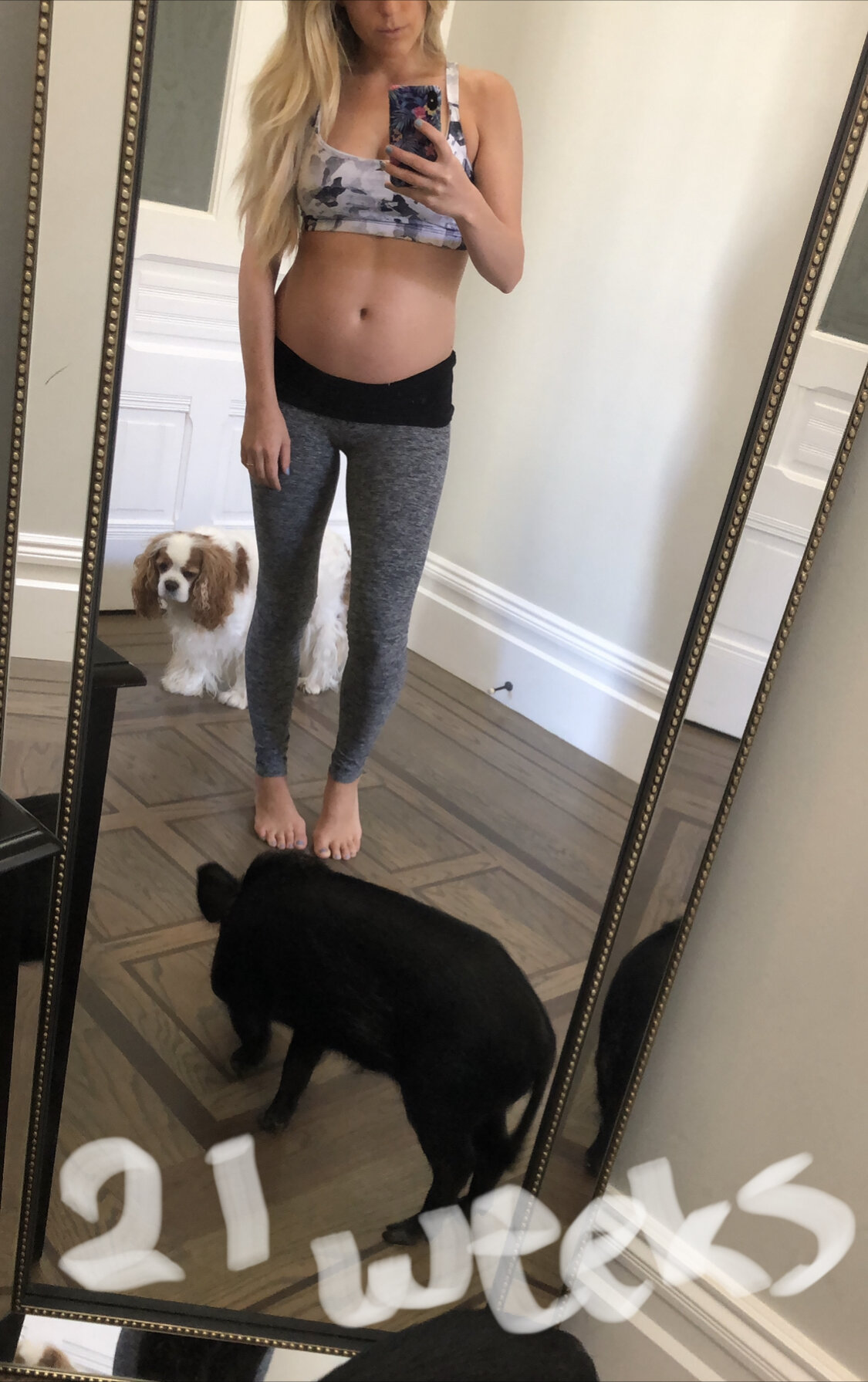 Rachel, not pregnant wearing the dark grey and I was VERY pregnant (8 months) wearing light grey.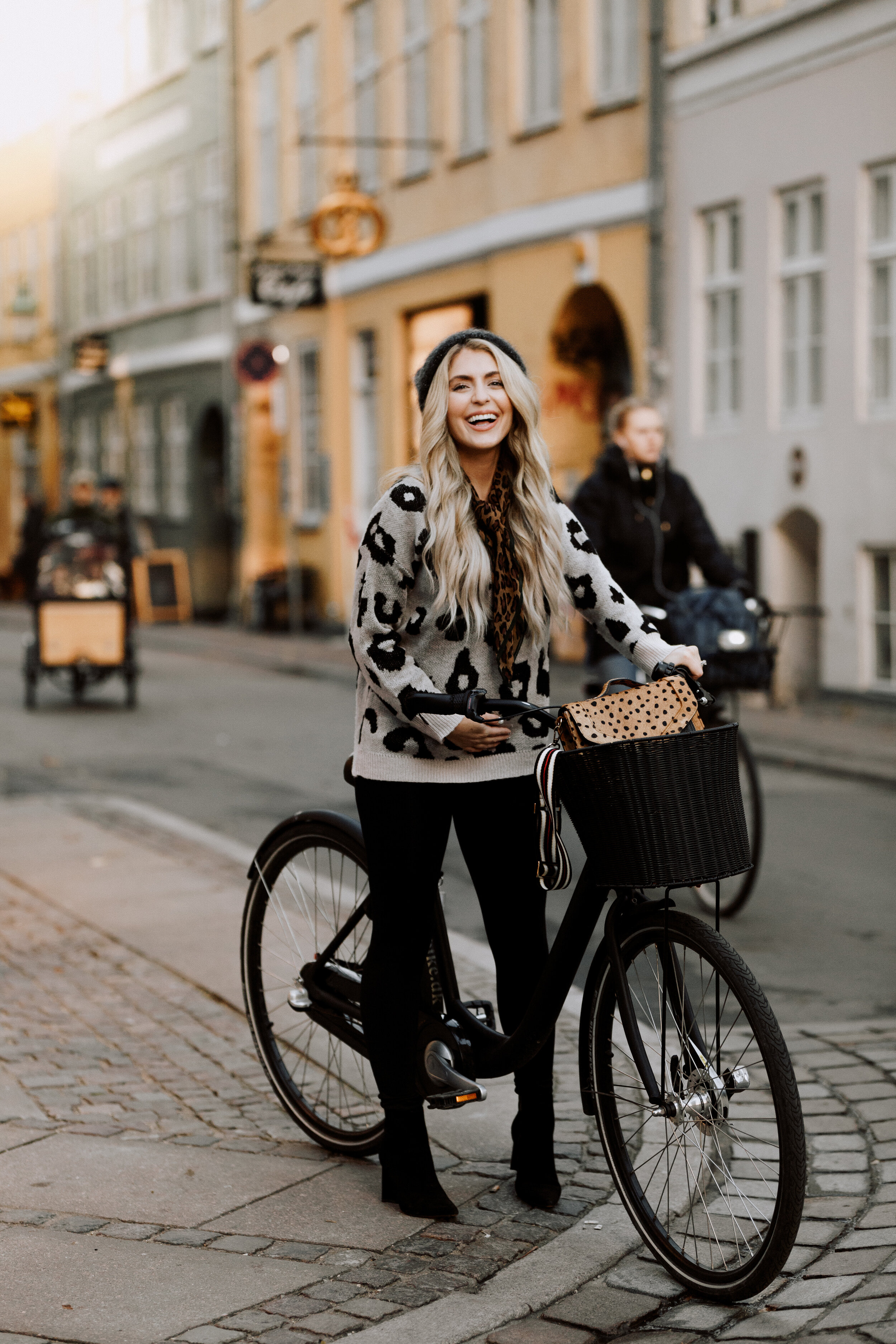 Blanqi Maternity… I wore them with booties and with white tennis shoes ALL THE TIME!
Because I lived in them so much, I got the postpartum pair out of curiosity and then wore them non-stop.
….and if I'm being completely honest, I got VERY excited one day when I put them on and realized they were loose on my belly!!! WOOHOO. Our bodies are amazing!!!
2. A COMFY BRA
You don't think about it until your bra starts to feel too tight and that under wire is uncomfortable, but a good bra is a MUST!!!!!
THIS BRA is the one I suggest most. I'm currently wearing it now while typing this, and LIVE in it while nursing. Needless to say, it's gotten far more use than any other bra I own!
I quite literally own every color!!!!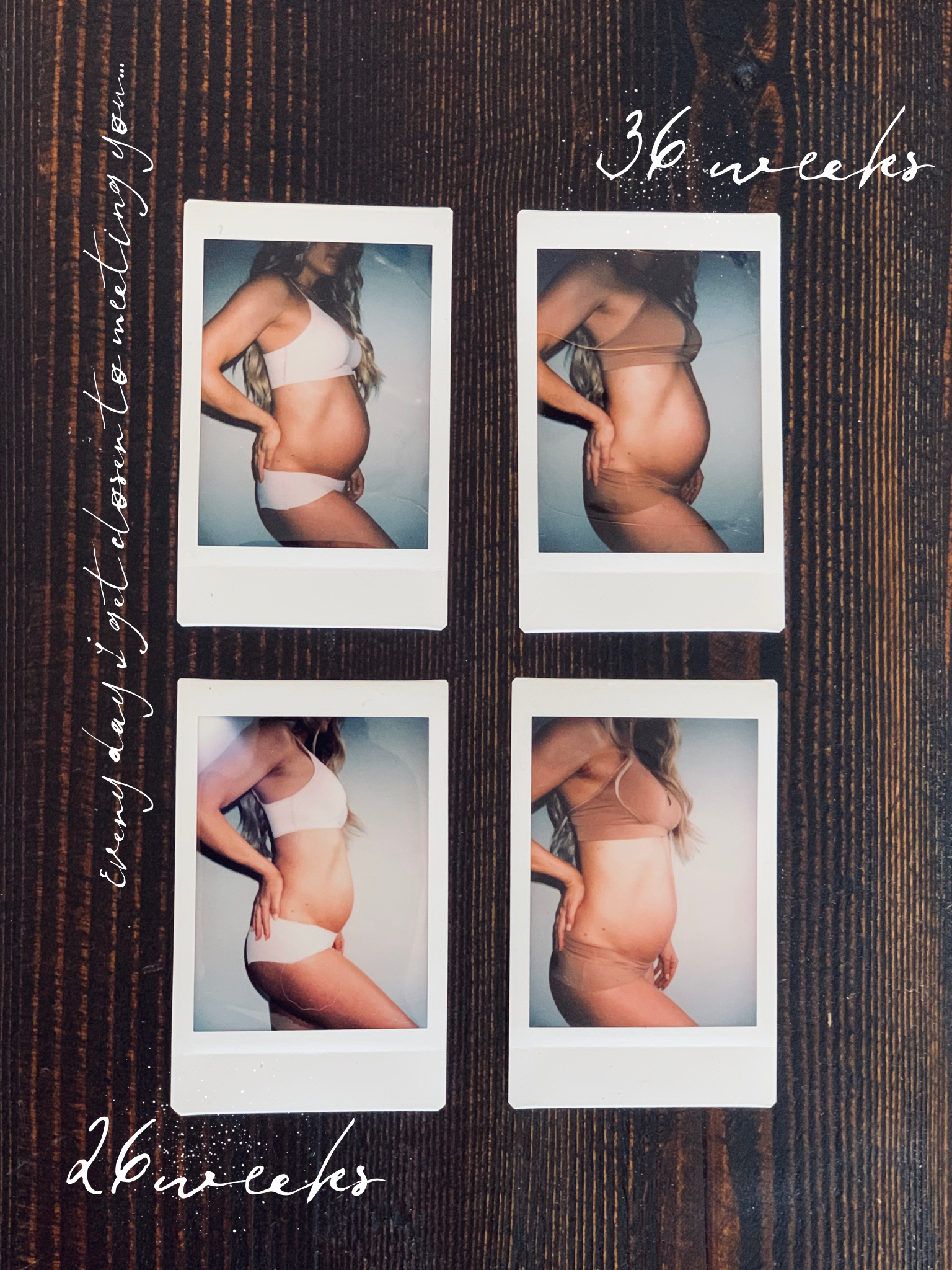 The thing I love most about THIS THIRDLOVE LOUNGE BRA is how comfy it is while still offering support. During pregnancy I wore it a lot, but post-baby I honestly wear it 90% of the time. I sleep in it, and then wear it all day. Unless I need to put on a more finessed bra, in which case I love this thirdlove nursing bra. I tried SO many and I promise you these are the ones I tell all my friends to get. They are AH-MAZING!!!! Get one color to start and I swear you'll end up with every LOUNGE BRA too 😉 They're just too comfy.
sidenote: I know it's not a nursing bra. I just pull down one side at a time while feeding (without taking off a strap… It's just a fabric so I pull it under my boob and nurse;) haha).

I cannot swear by this enough!!! OMG!!!!
Again, doing what I do for a job (thank you guys so much by the way and I seriously can't believe I'm able to do this as work!!!! You guys are so amazing and I'm so so thankful.) I get sent products to try. I've tried SO many belly oils/lotions/balms and liked a few of them, but I LOVED and swear by this Hatch Belly Oil. I didn't get any stretch marks, and put this on religiously. ****reminder to put it on your boobs, belly, and lower back "muffin top" area!!!****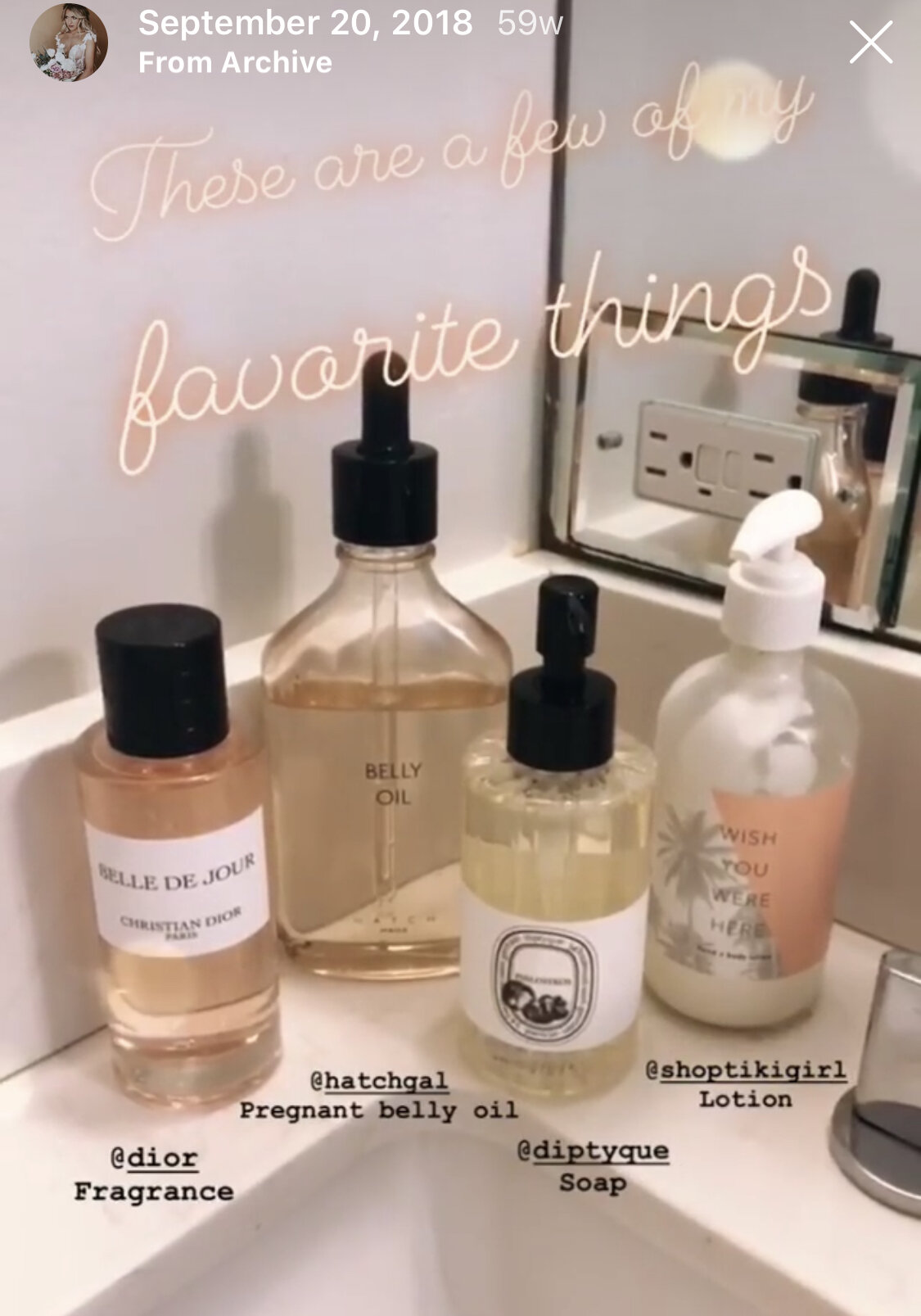 Also, CONGRATS!!!!! To any new mamas, congratulations! This is such a fun time and I cannot wait for you to experience this period of life!!!!! …that happens without a period, YESSSSSS!!!!!
With love,
Chantelle
With love,