Building our own wedding rings was the best decision ever…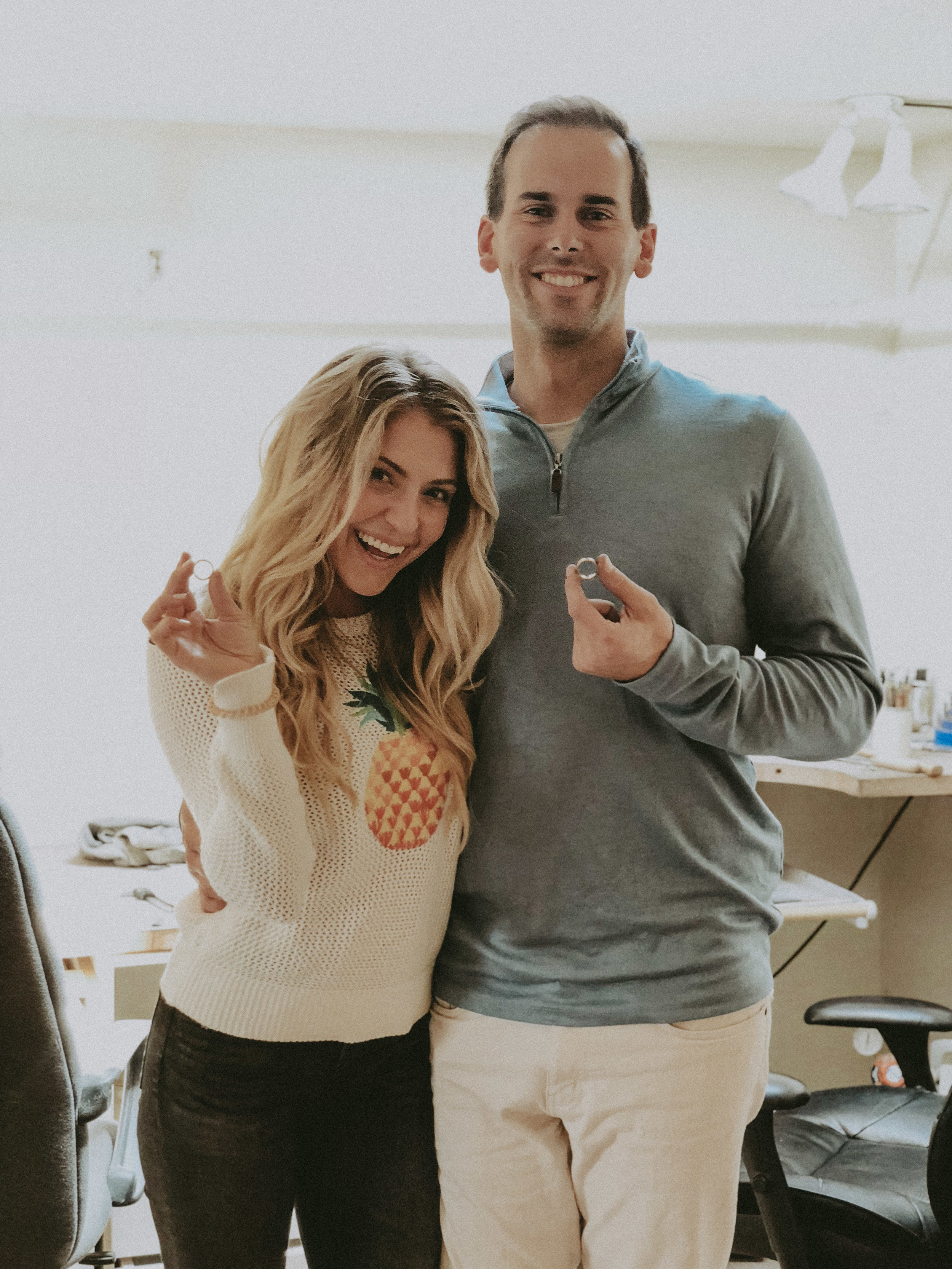 well other than saying "I Do" to spending forever together!
But seriously, making our own wedding bands was one of the most fun things we did pre-wedding. It makes the band even more special, plus we got to add our own unique touches.
For instance, we got married on May 12th, so Coulter put the roman numeral for 5 and V (for the 5th month of May) and I put 12 diamonds to represent the 12th. We also engraved our new initials CM into the rings when they are joined together, top of CM on his and the bottom on mine. Well, technically I'm Chantelle Paige-Mulligan but I let my feminist stance slide just this once.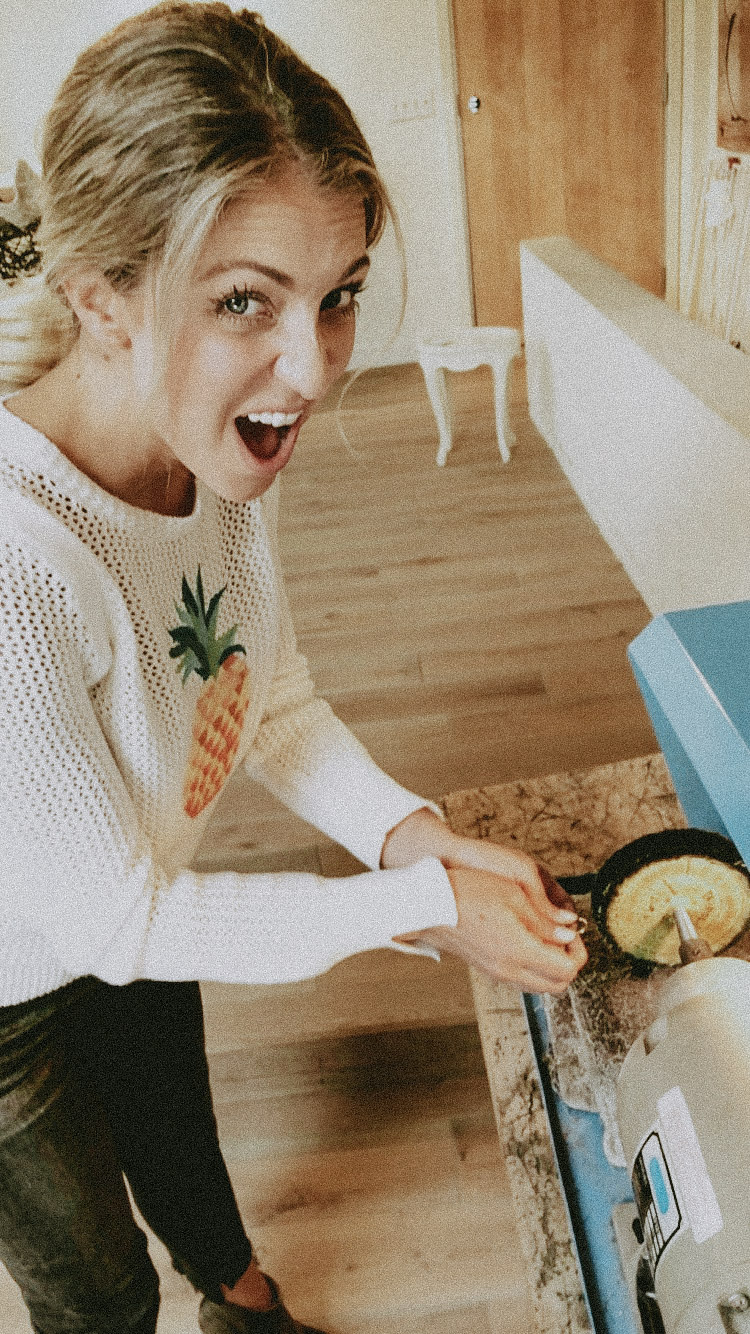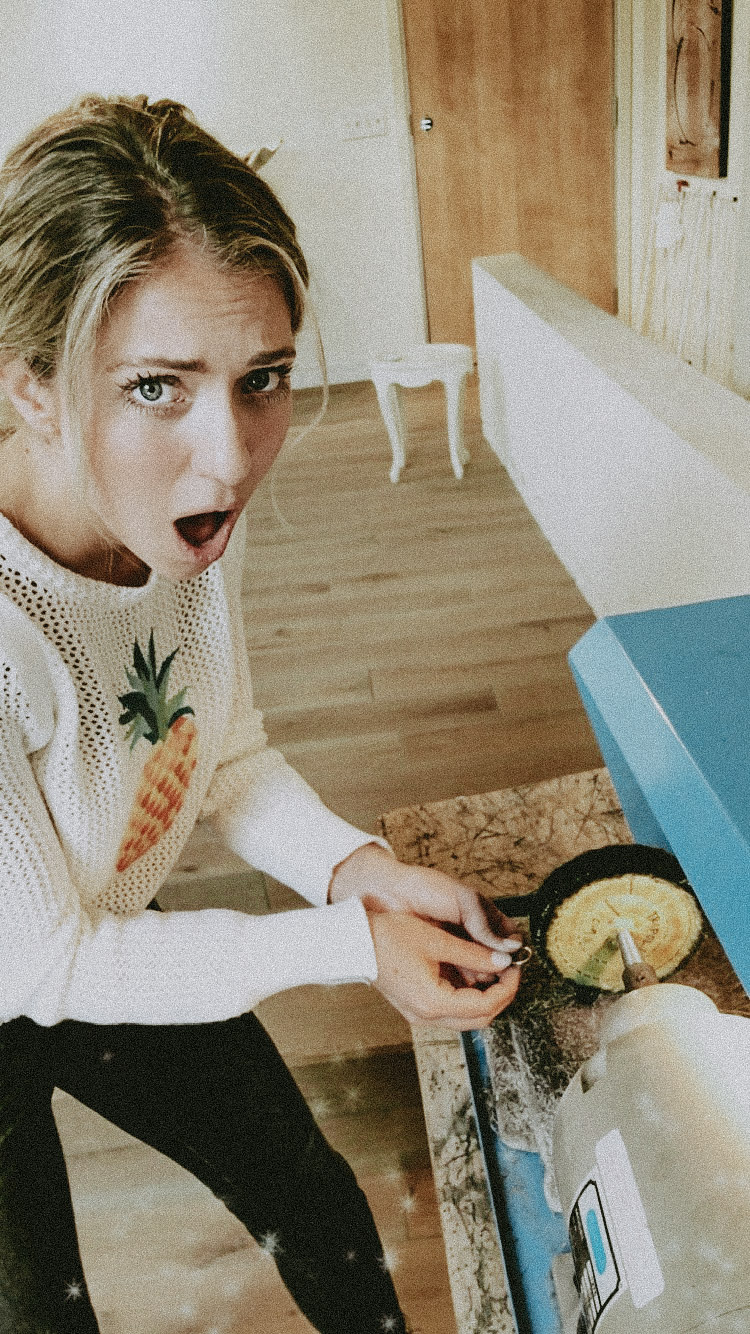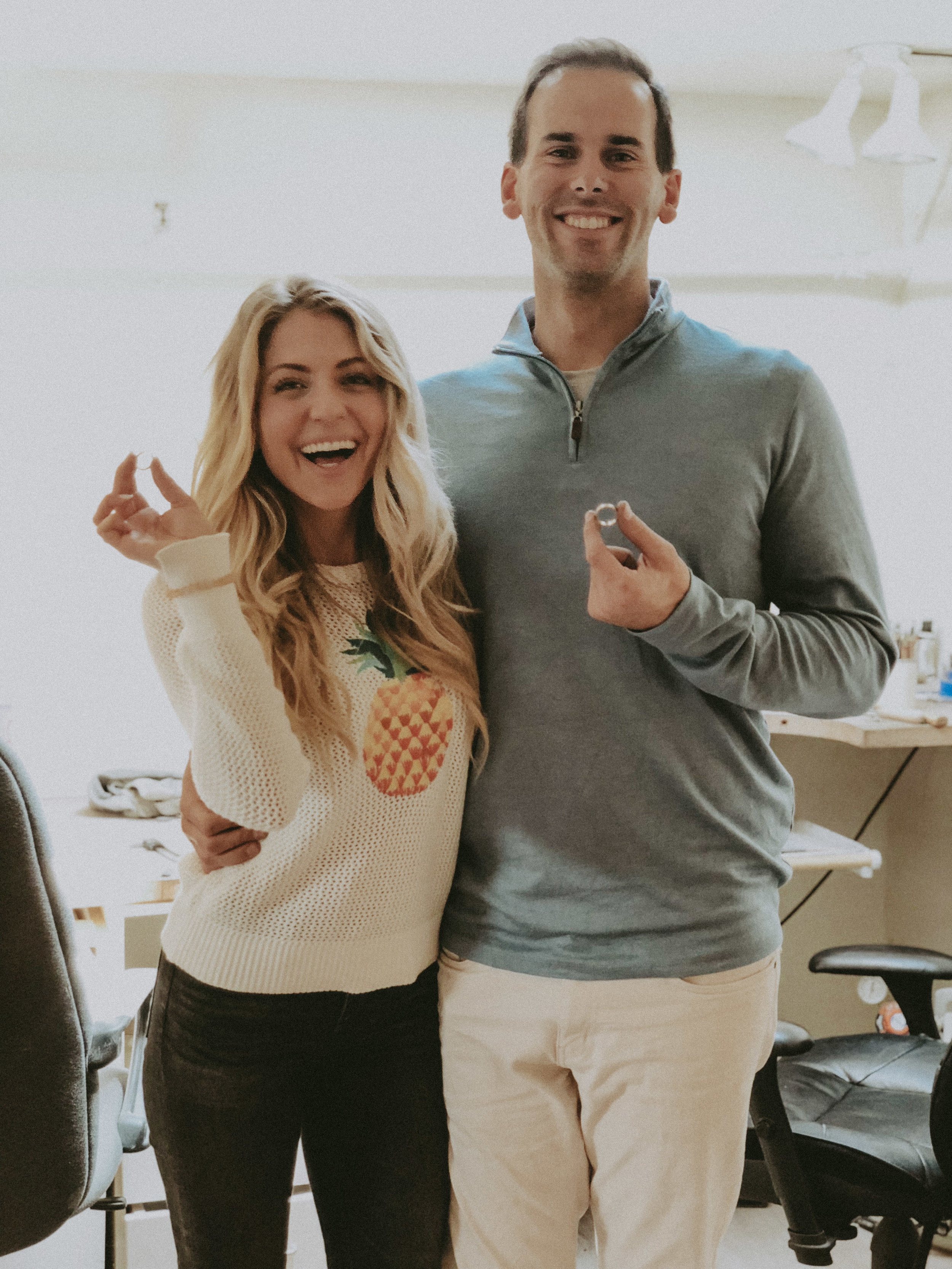 All this to say if you have the opportunity to make your own rings you should do it! If you are located near San Francisco contact Christine Guibara. Even if you aren't getting married, it's still an incredibly fun thing to do together. If you want to see more on our custom wedding band experience, watch the video below. Either way, best of luck and I hope you love your new ring as much as we adore ours.
With love,
Chantelle
With love,