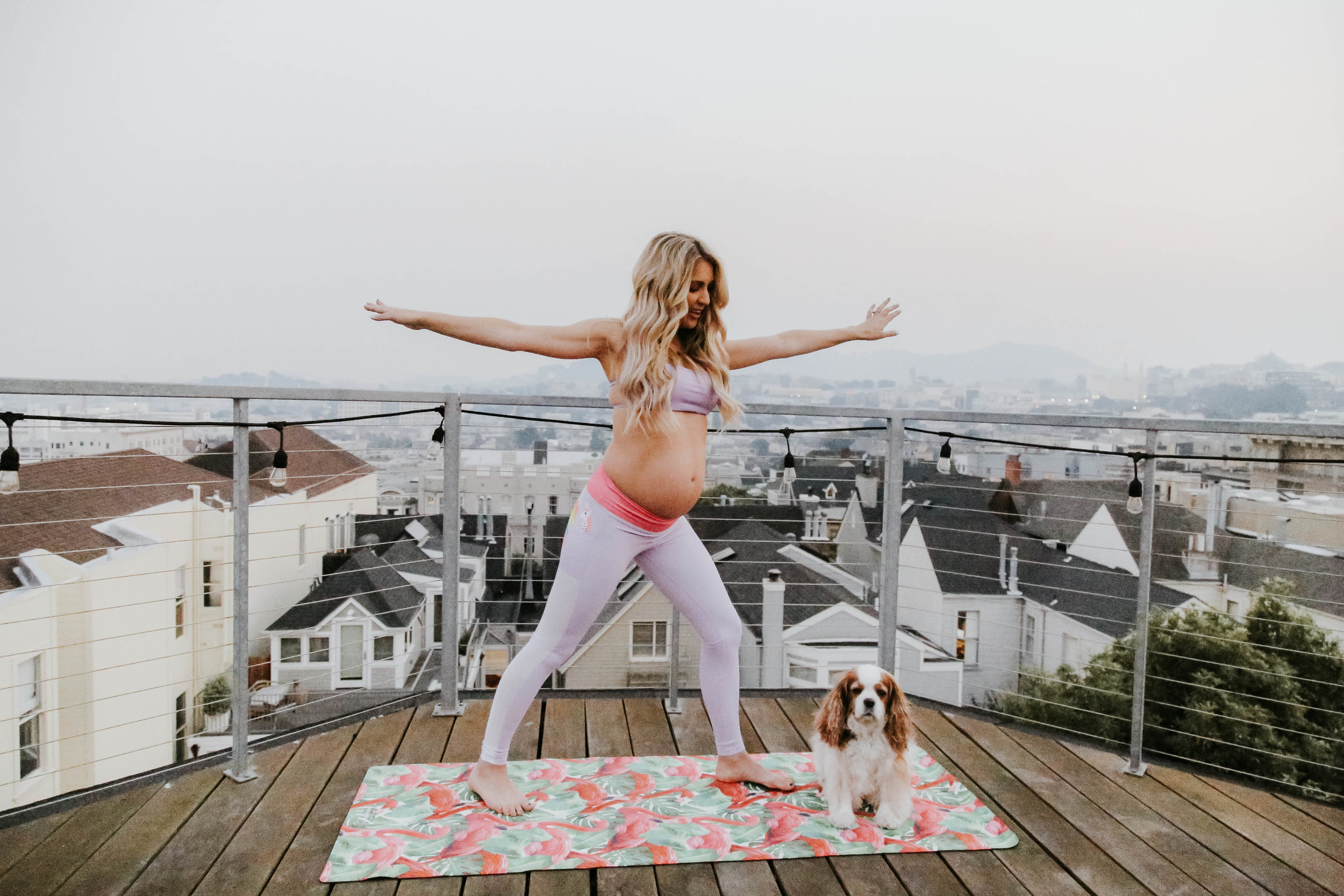 Pregnancy Yoga is no joke. There's so much belly now that chatturanga is out of the question and I spend most of the class opening up the window in the back of the room as to not overheat… but at least I'm trying! I will say, I haven't done yoga in a few weeks because we've been traveling and my body is definitely feeling it. If you aren't a yogi, skip this post… if you haven't tried it, DO! I always thought it looked so slow and wasn't a "real workout" … my aching body laughed at me after my first hot yoga class. It really is a life changer, not just for your body but more importantly for how you feel. Your energy is up, you become happier, more centered, and just a more centered version of yourself.
I was once told that, "you leave a yoga class with more energy than you came in with" and I genuinely feel that to be true!!!
My cute yoga outfit from Flexi Lexi and if you need a good yoga mat, my favorite and the only one I really ever use is SugarMat. I love the grip on top and that you don't need to remember two things (towel and mat)… because I am quite forgetful.
Find your inner Yogi! I'm off to re-find mine this week!
With love,
Chantelle

Shop this look:
With love,