Worn two ways: Oversized Striped Sweater by The Knot Sisters
I've been following The Knot Sisters on Instagram for a while now, and have gotten their incredible clothes from various boutiques in the past. I love the brand's laid back style/aesthetic and the fact that they were founded in Orange County (basically my second home) and that their "casual cool girl" style reflects that. All that being said, when I got invited to their holiday party at their pop-up shop this winter I had to make the trip down to meet the founders in person! I dragged my sisters, Savannah LaBrant, and bestie, Rachel Richardson, with me as well…. OF COURSE! The Knot Sisters owners, Cheryl and Jamie, are incredible boss babes that have been friends for years, might I also throw in that they have amazing personal style themselves. These besties were constantly mistaken as sisters, so when they started their own business and it came time to name it, it only made sense to let people know that they were kNOT SISTERS.
One of the favorite pieces that I took home was this striped sweater so I decided to show you how to wear it two different ways.
Look 1: Bundled up and casual
Featured pieces: Oversized striped sweater by Knot Sisters
Paired it with: A pink shearling coat, light denim jeans and bohemian accessories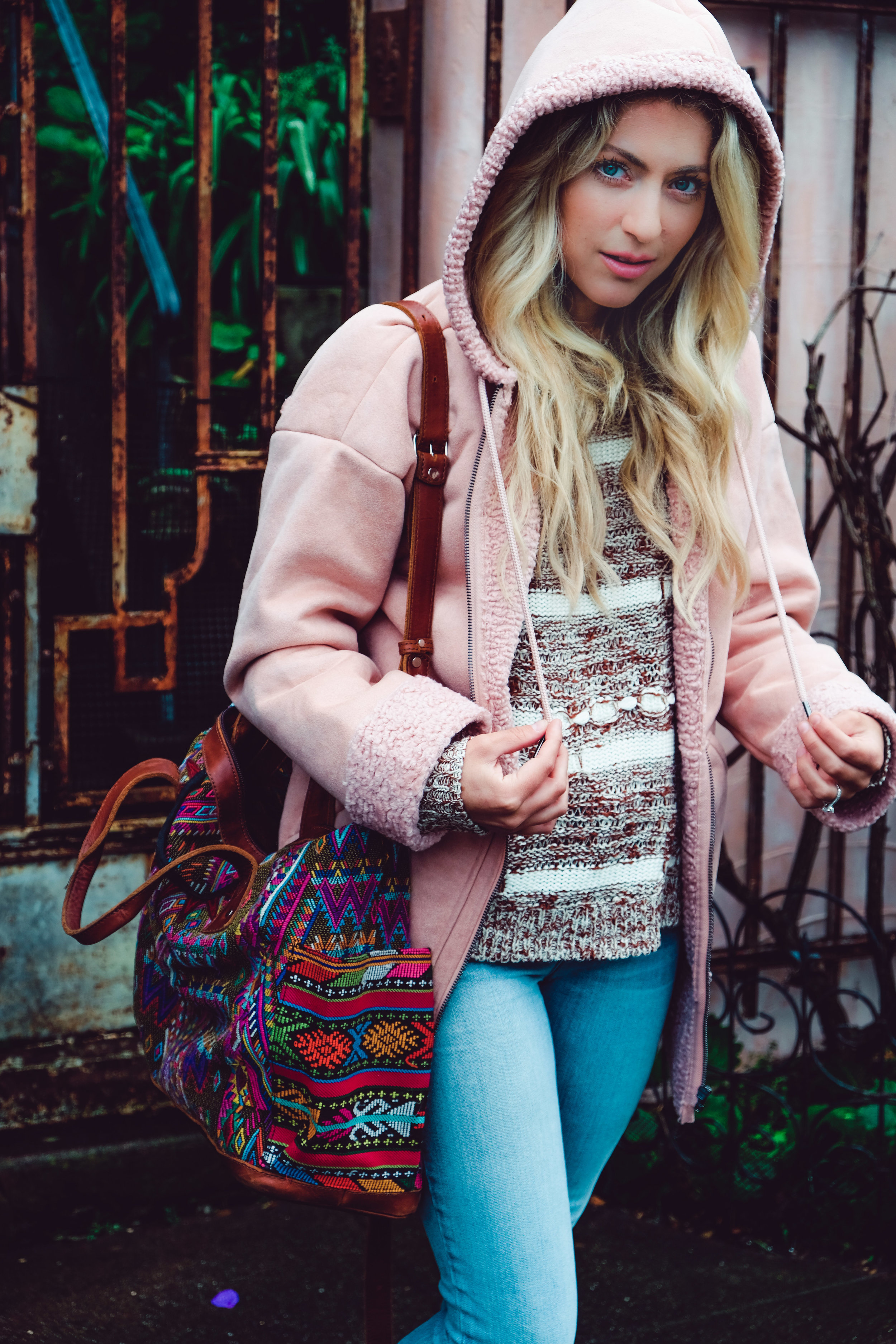 For the first look, I paired the sweater with DSTLD jeans, Nena & Co purse, Artemis sliders, and a shearling Guess Jacket.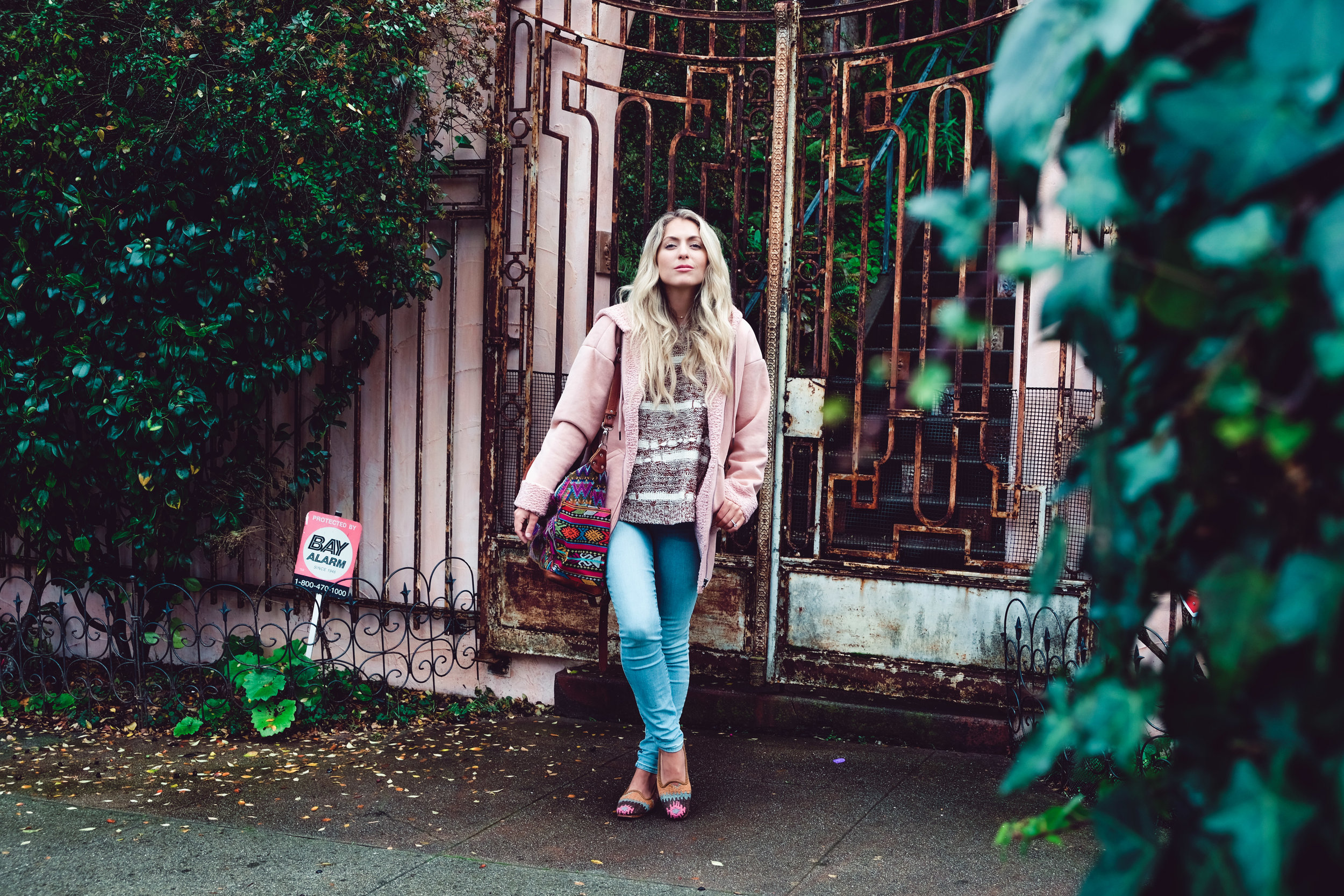 Shop My Look
Look 2: Unexpectedly dressed down with a sneaker.
Featured pieces: Oversized striped sweater by Knot Sisters
Paired it with: Printed knot sisters skirt, a Motif necklace, and custom sneakers by Shoes of Prey.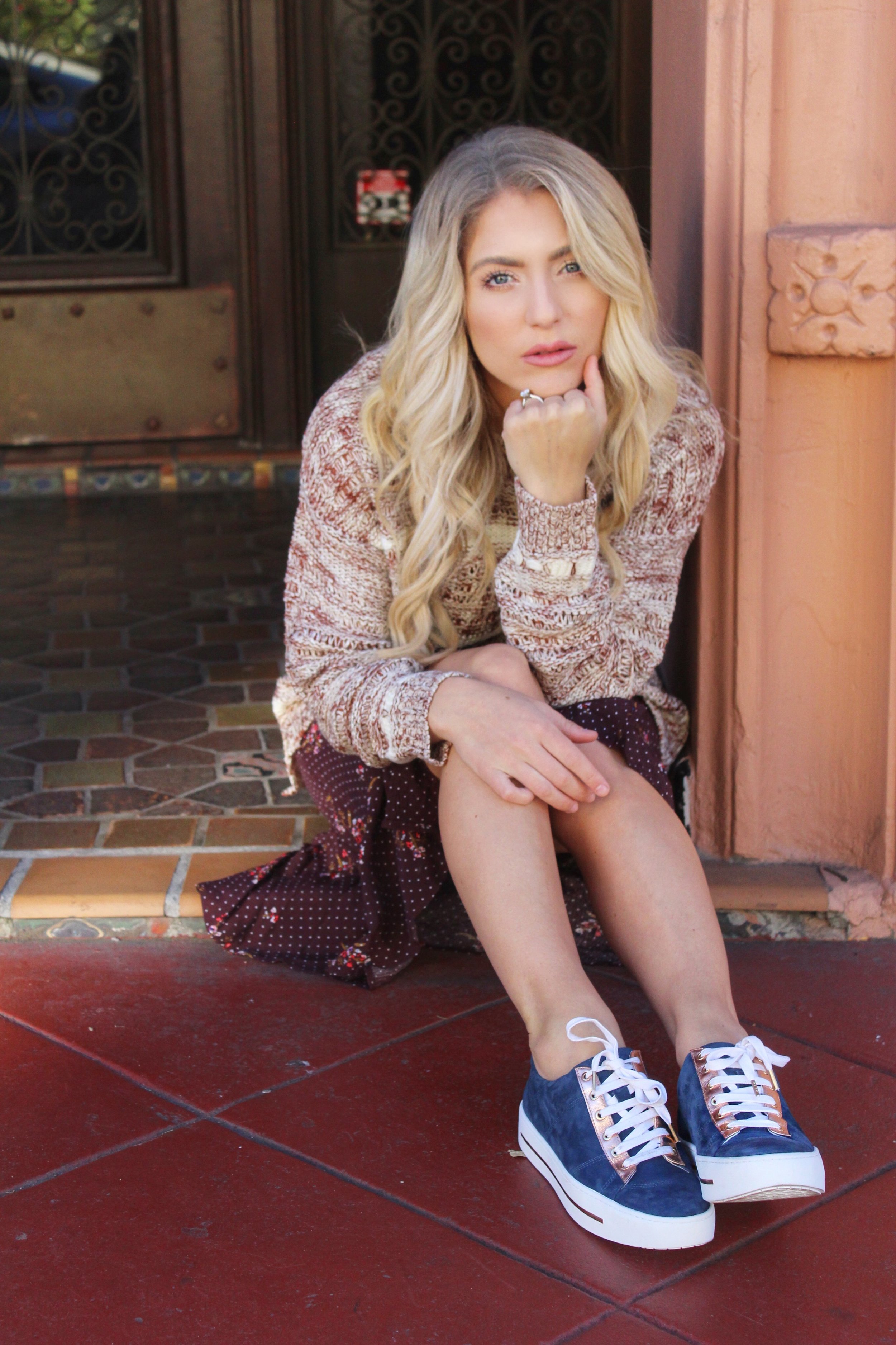 This second look is my slightly dressy, yet still casual, alternative. I loved pairing the sweater with a midi skirt, and dressing it down even more with a sneaker (similar item here). I have genuinely LIVED in this sweater since I got back to cold SF after my Hawaiian getaway. It's a go to piece for me currently, and I'm obessed with how cozy it is and how easy it is to style.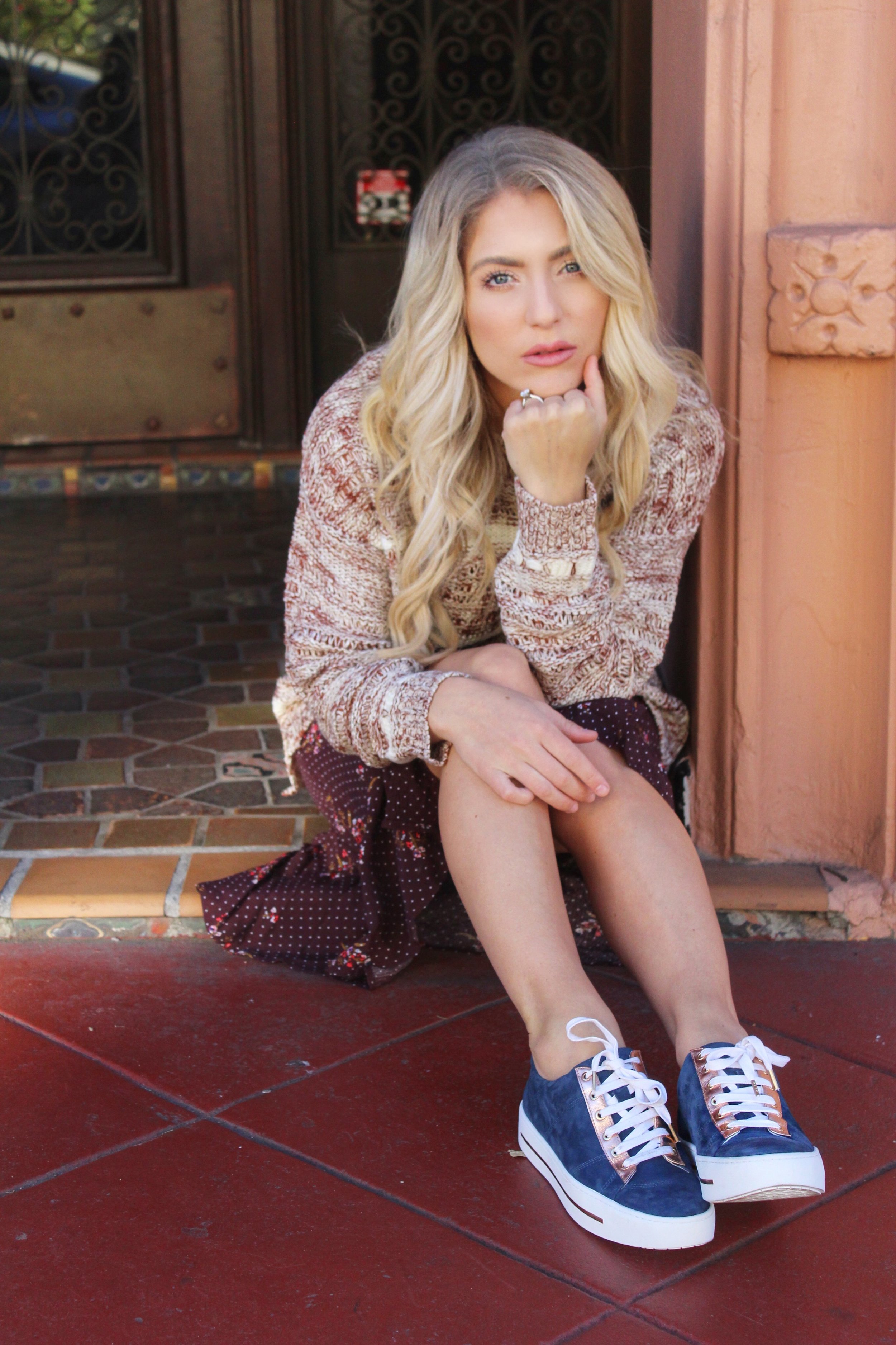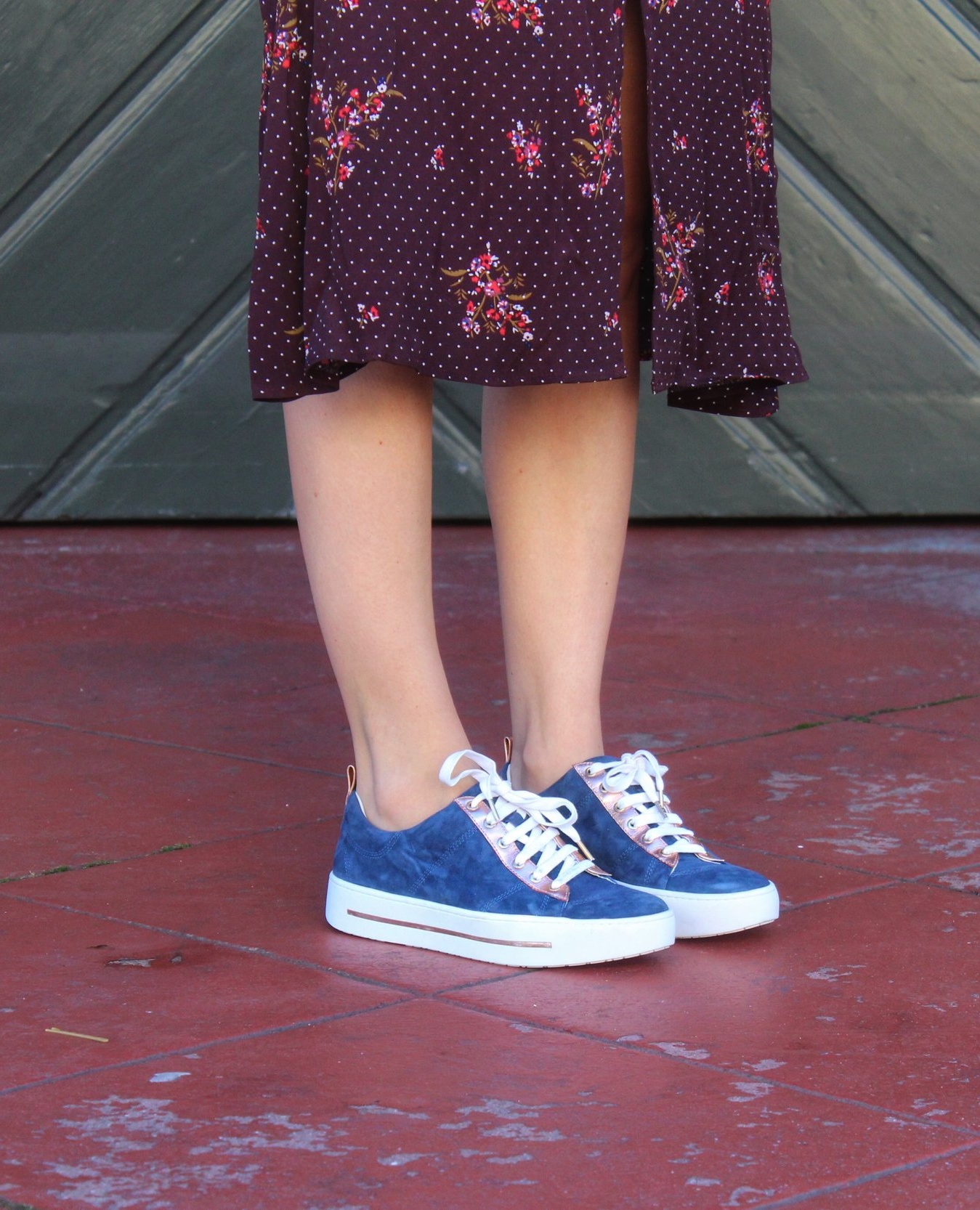 Shop My Look
What do you guys think? Which look better suits your style? Let me know your favorites in the comments below.
With love, Chantelle
With love,